I traveled to Sariska in September after a long time. My last trip was to Coimbatore in February 2020. A few travel opportunities did come my way but I was not confident about it so I kept saying no.
I decided to go on a blogging trip to Sariska Manor in September as corona cases in India have significantly gone down, I also hope they remain that way! Sariska Manor is a safari lodge at the Tehla Gate of the Sariska National Park in Rajasthan. It is a beautiful place, away from the bustle.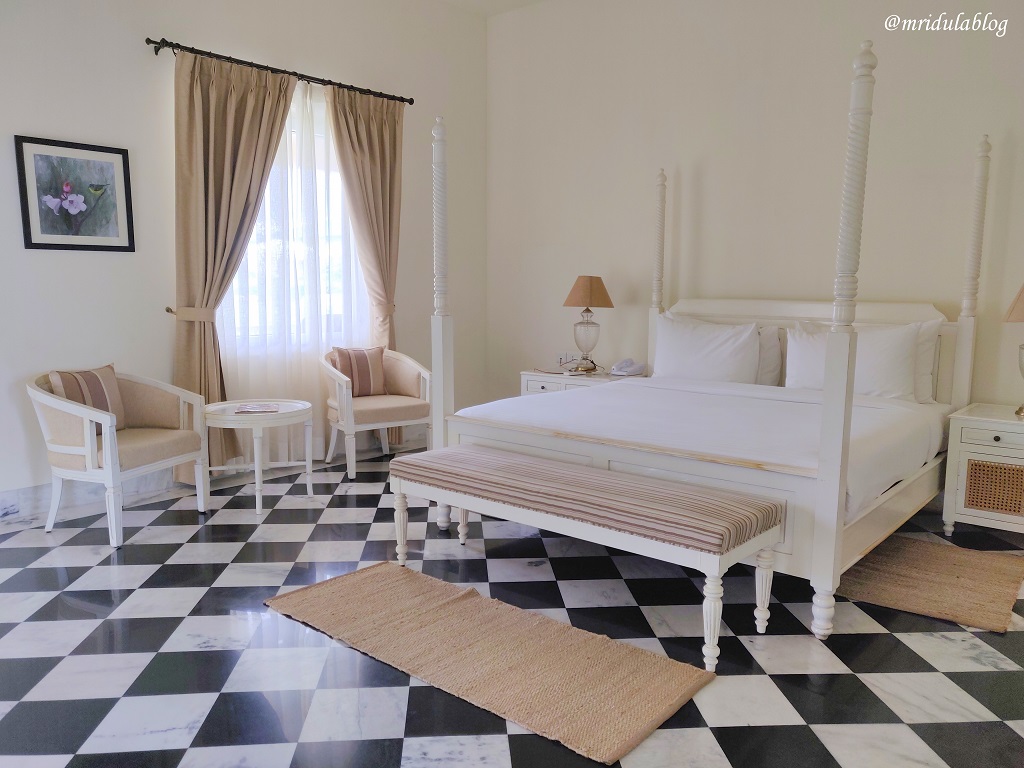 I had such mixed emotions, traveling after such a long time. I was hanging on to my mask like anything. Our first stop was Mannat Dhaba at the highway. I ordered gobhi paratha and chai. Paratha came with white butter. It was my first stop at a restaurant after you know it by now, February 2020. Suddenly things that I completely took for granted felt almost new!
The road trip from Delhi to Sariska was pleasant as it was raining on the way. We arrived at Sariska Manor by lunch. The green surroundings and the stillness of the place took a lot of my anxiety away! I loved the front porch, it would become a spot of my numerous rounds of tea!
We opted to have lunch and then go to the room. I had a large, well appointed room all to myself. There was a lot of space adjacent to the shower to keep my luggage and use it as a change room. It had a full length mirror too. My room had a nice balcony where I would sit with a cup of tea. I was all set to enjoy my stay!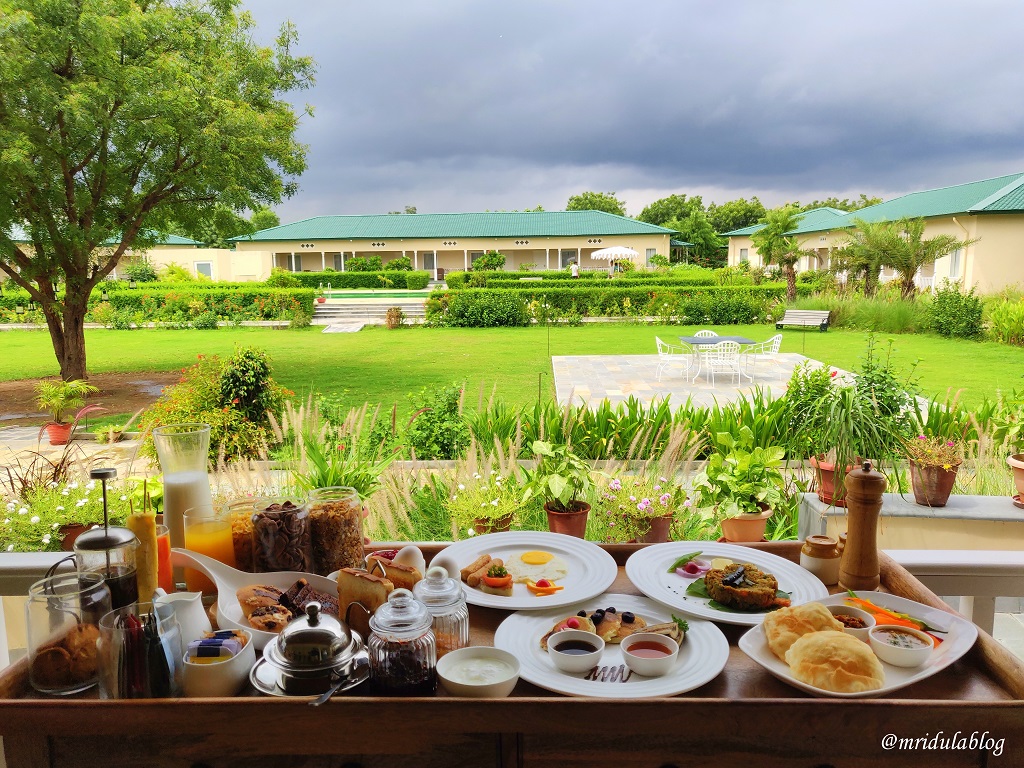 Sariska Manor serves a variety of cuisine. I ate all my meals at the resort. I loved Chole Bhature and aalo puri at the breakfast! They do serve continental and Chinese as well. The lodge has a bar too.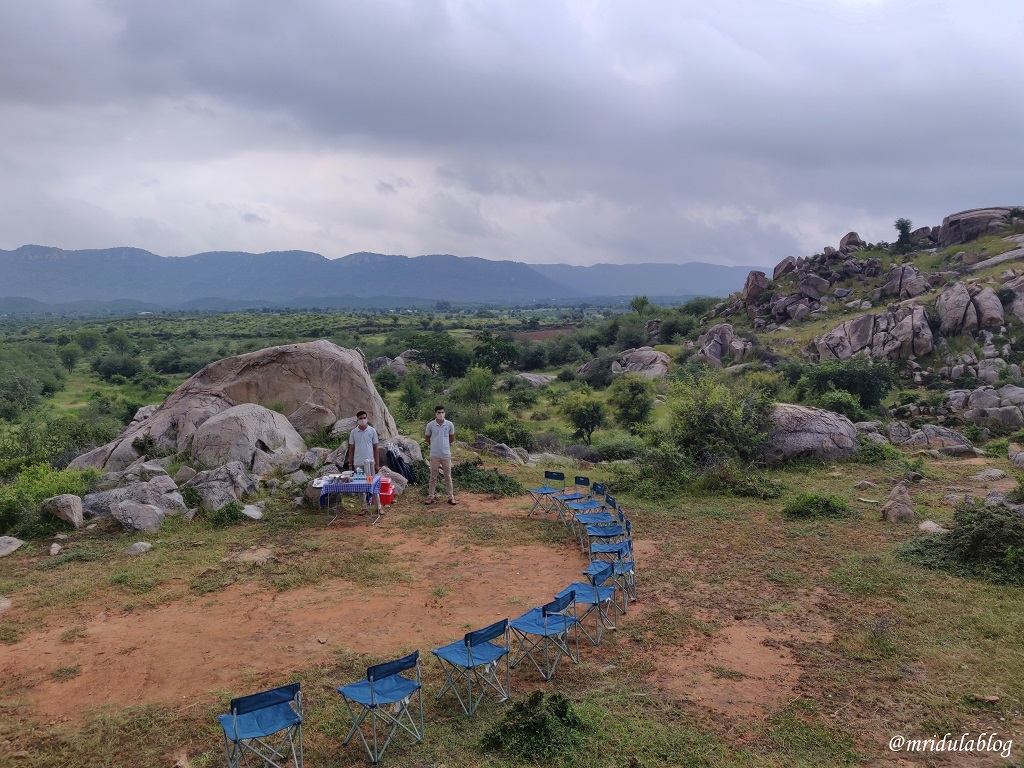 On the day of our arrival, we had the high tea at a nearby meadow. It was a fabulous experience. I anyway love tea. It tasted even better with cakes and samosa!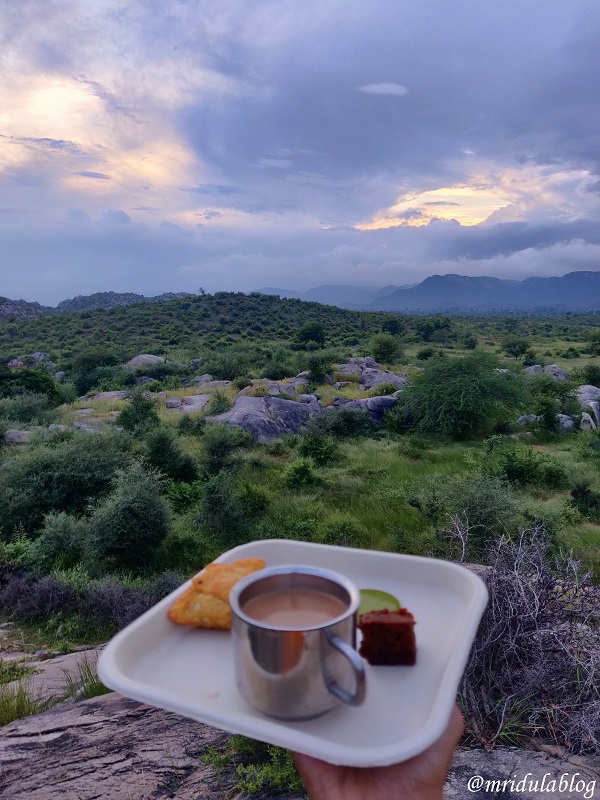 We were the only people there, other than a few locals who were out with their goats. The scenery invited us to wander around and I did climb a little higher!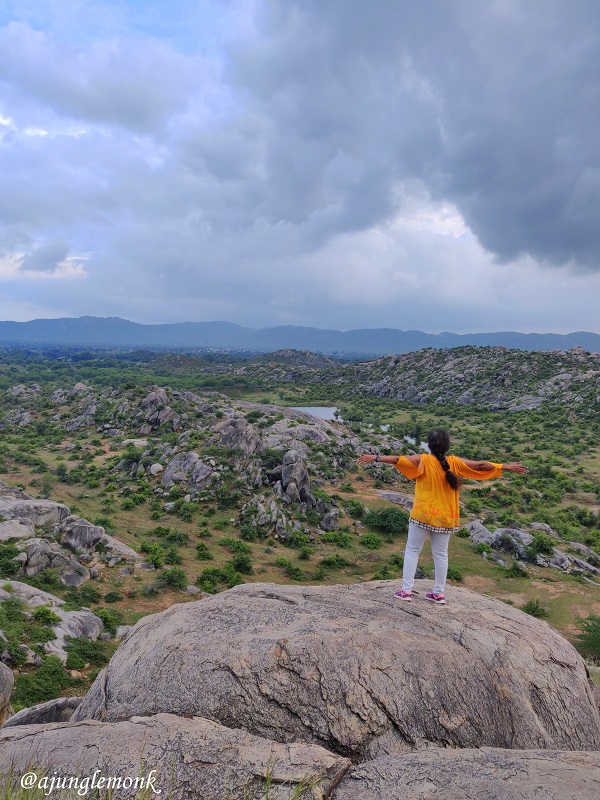 The view was totally worth the short scramble. I spent a lot of time up there but then the lure of another cup of tea got stronger!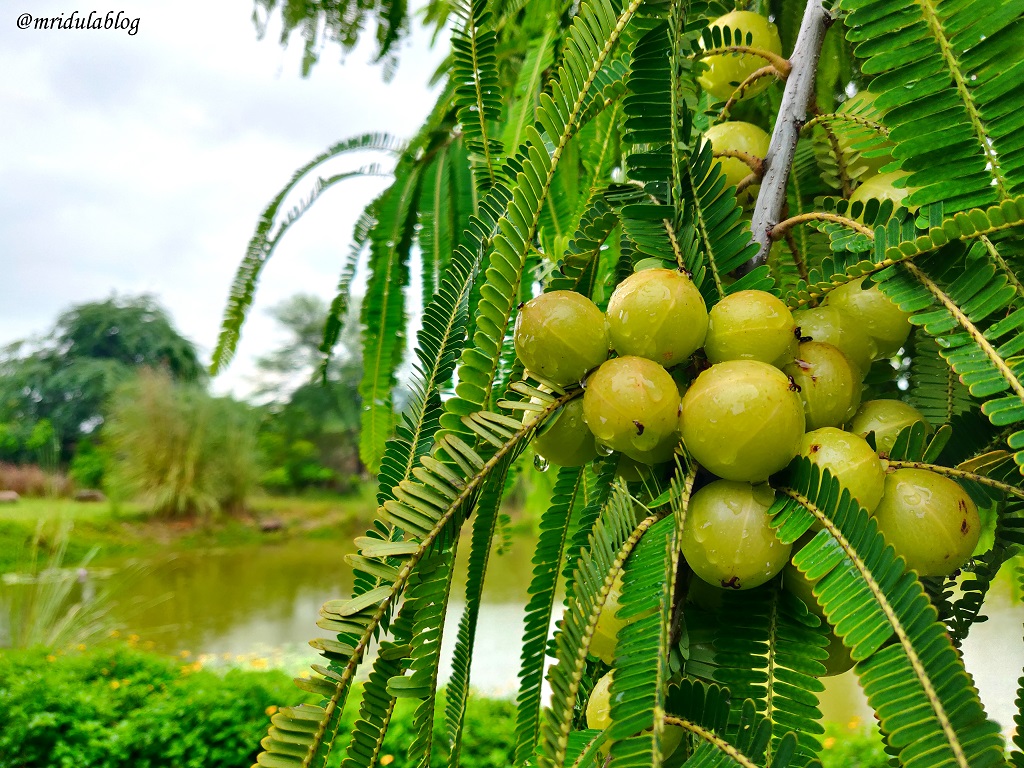 The resort has a beautiful pool. When we visited it was not too crowded. They have a lot of amla trees and a pond which is perfect for bird watching. Another advantage of the resort is that it is right by the tehla gate, so the safari starts right after the resort!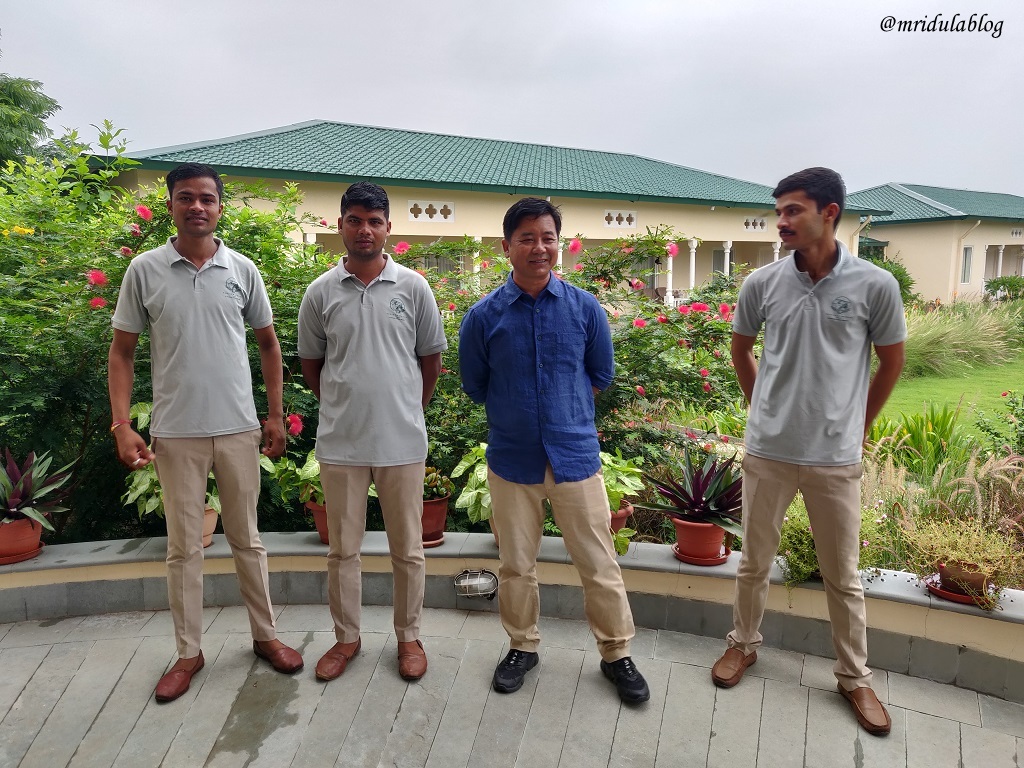 However, it is the people of the place that make our stay and thanks to them I had such a memorable stay at Sariska Manor.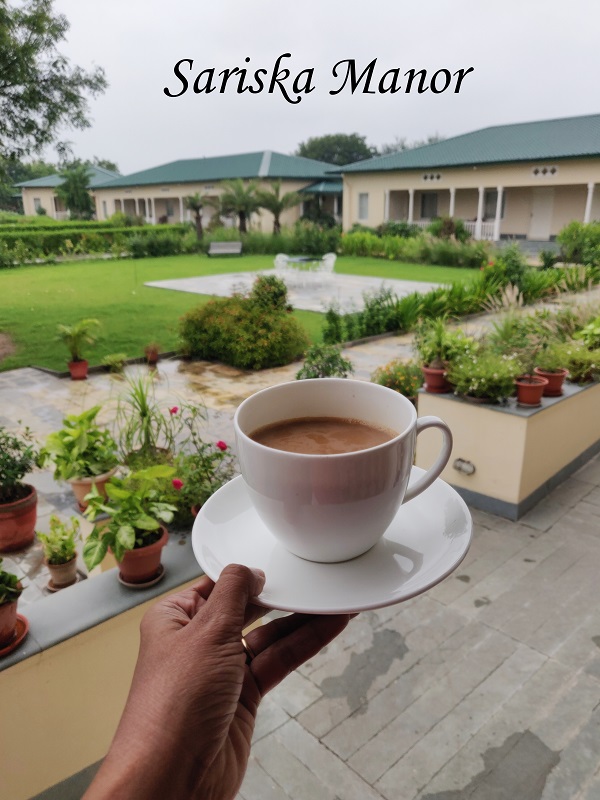 I kept wondering with them why was I feeling so tired in spite of the trip being so relaxed! They would remind me that I was traveling after a long time and boy I am glad I managed to!