Who would have thought travel would come to such a grinding halt in 2020! So these days I am taking trips down the memory lane! When my sister, Alka, offered to write her version of the day I wore saree in Paris, I was happy, and curious too! So here we go on a trip down the memory lane, when I wore a saree in Paris in 2018! You can read my version here!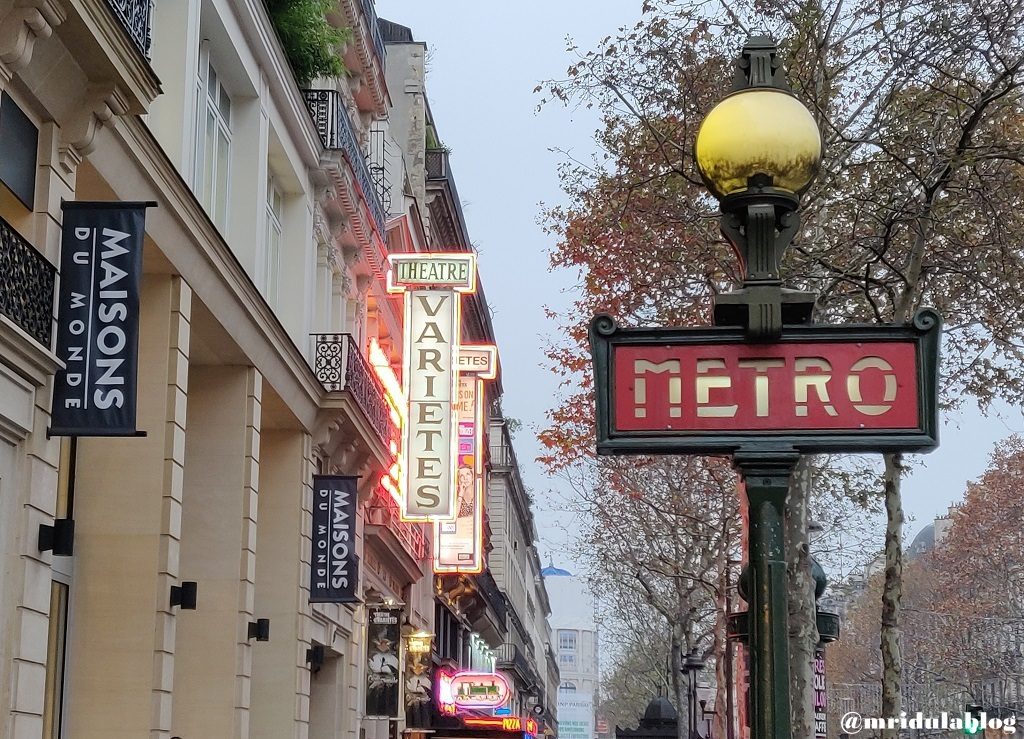 It was my sister's idea to take an annual holiday. Just the two of us, leaving our families behind for 10 days. It was also suggested by her to stay in one city for 9-10 days and explore at our own pace getting the local feel, living like locals and travelling like locals and eating the local vegetarian cuisine. When she planned Paris trip around one and half years ago, I was pretty excited. Paris held a special place in my heart due to French Revolution. Our History teacher Prof. L.B. Verma taught this chapter in such a way that those students who were from science stream used to come and stand at the back of the class, just to listen to him delivering his everyday lecture. I was looking forward to this trip.
My sister suggested one more thing, lets one day wear a saree while in Paris. Somehow I couldn't keep my part of the bargain. But I packed a saree for her. She purchased it from Jaipur on one of her trips. When we reached Paris for the first week she avoided wearing it. But one day everything fell in place and she wore it. She was looking fabulous.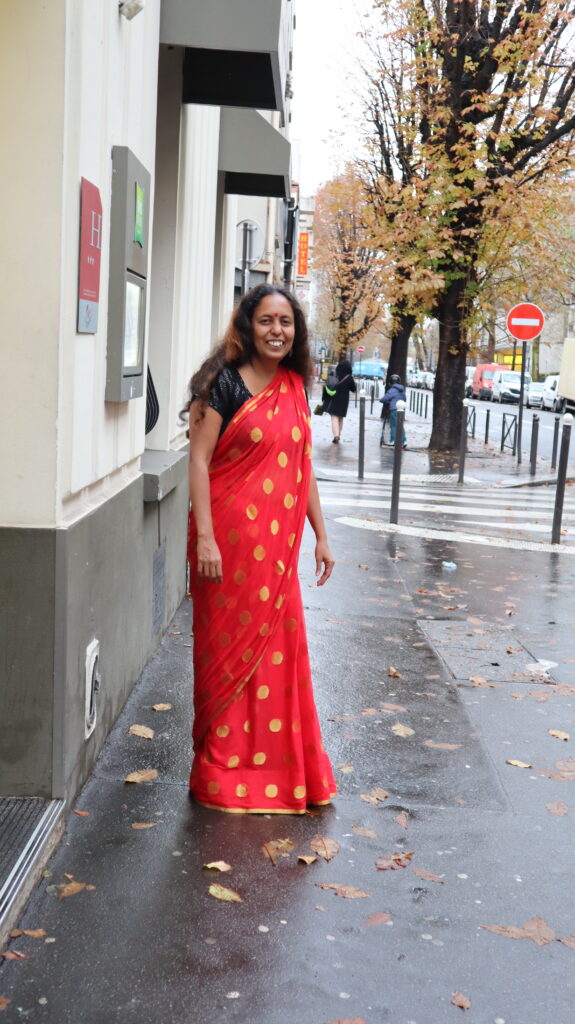 When we came out from our room and passing the reception area, the lady sitting at the desk complimented my sis. When we stepped outside the hotel and started walking on the pavement, a lady on wheelchair stopped and came near us saying, "You are looking very beautiful!" My sis thanked her and we started towards metro. Though people in Paris give you enough privacy don't stare but that day, when we were waiting for our metro, I saw so many necks young and old alike, craning near window panes in passing trains to have a look at my sis.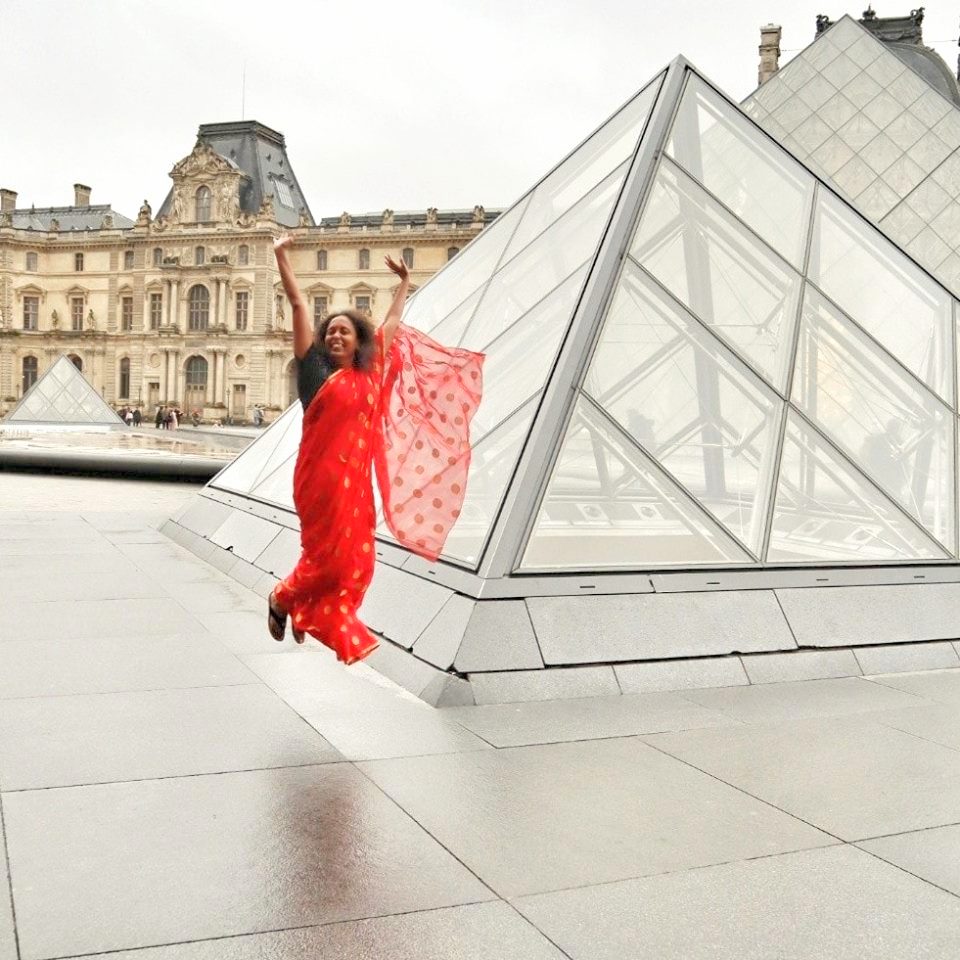 First we stopped at Louvre to click her. There when we reached at the Louvre Pyramid, an entire Korean group of tourists stopped. Then one person came towards us and said, "Namaste from Korea!" We too laughed and said Namaste. But due to language barrier we couldn't talk much. They left saying, "Shukriya!"
I was having a great time clicking her and having her state of the art camera in my hand. She was being very good in that icy cold winter and was not saying anything for a while about not wearing a coat while posing for me!!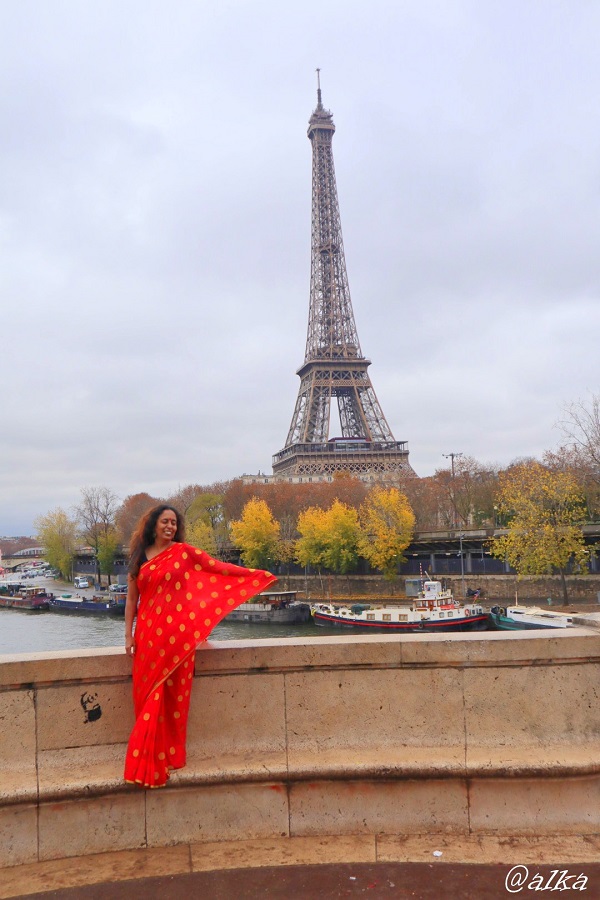 Next we moved towards Eiffel Tower. Winter rain and grey sky were unable to curb our enthusiasm. She was looking so beautiful and graceful. Though she doesn't wear saree much but here she was giving me poses with great ease and without complaining.
The trip down the memory lane is to the Bir Hakeim Bridge in Paris #2018 video by my sis @alka_d pic.twitter.com/g7wlD5smsG

— Mridula Dwivedi (@mridulablog) July 9, 2020
I was clicking her on Bir Hakiem Bridge, and here passed a group of players with its coach. I don't know whether it was part of coaching or the coach was just curious, he ordered some exercises to the players on the bridge itself while himself sitting like a king the whole time. I stopped clicking my sister, fished out my phone and tried to make a video of the whole incident. I only captured a few seconds of it. Then he ordered his boys to move ahead!! We had a hearty laugh about it.
But now my sis wanted to go back to hotel as she was feeling cold. It was raining too so it was a logical thing to do. When we reached hotel, another receptionist spotted my sister. He started to dance a bit saying in Hindi, "Shadi! Shadi! Shadi!" We were helpless with laughter seeing him dancing and speaking Hindi. Earlier he wanted us to believe that his name was Raj!! Bollywood!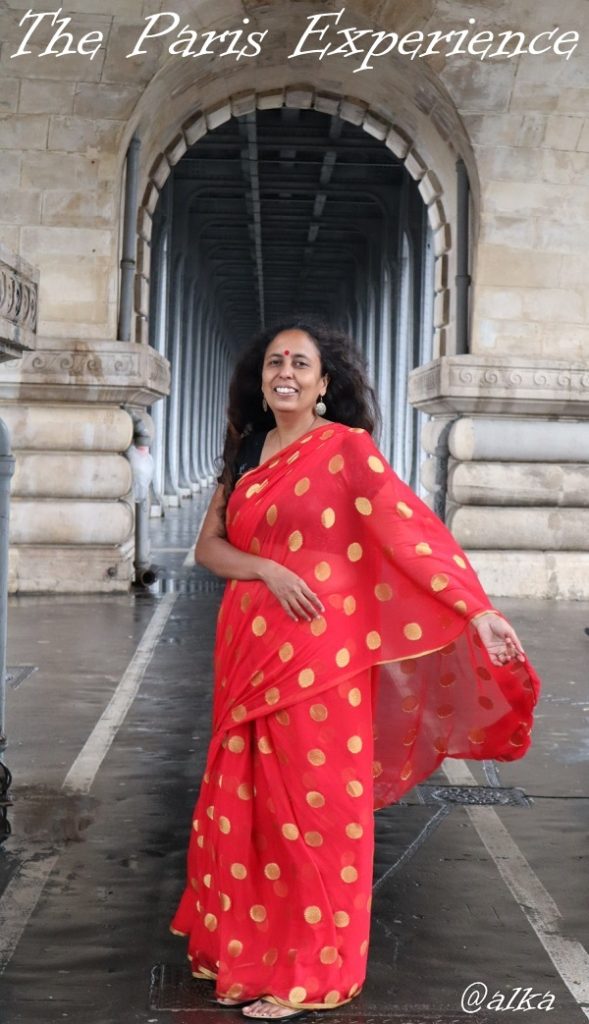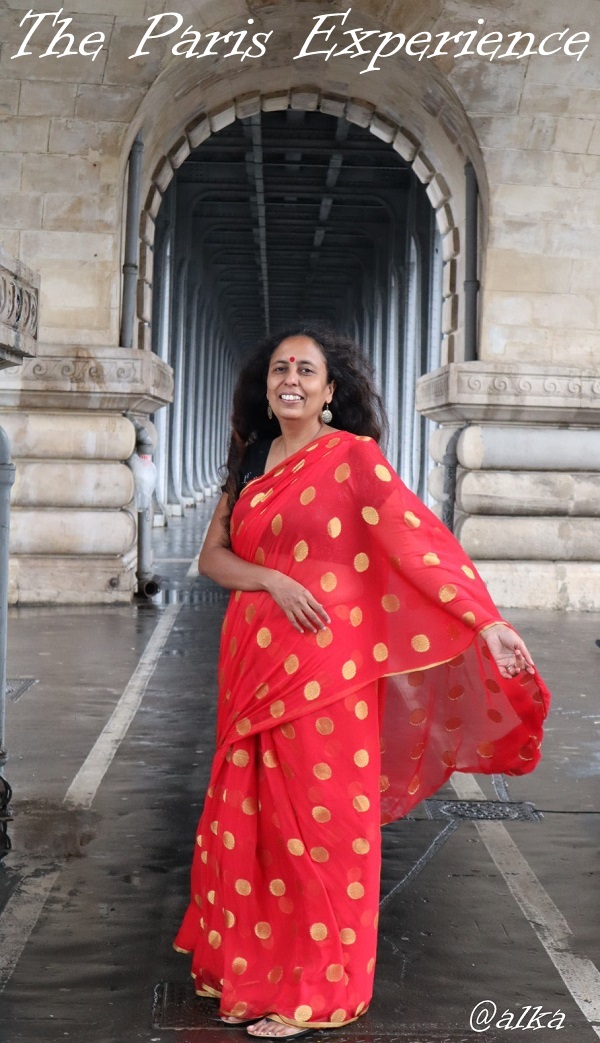 It was a fantastic idea to wear saree for one day in a foreign land. Our day was filled with joy, excitement and laughter. Hope to duplicate this in another country in future, God willing and corona virus permitting!!