Even though I went to present a paper at an academic seminar at Sanghol in Punjab but I managed to catch the glimpses of its rural life and Buddhist Heritage too. The place is also known as Ucha Pind.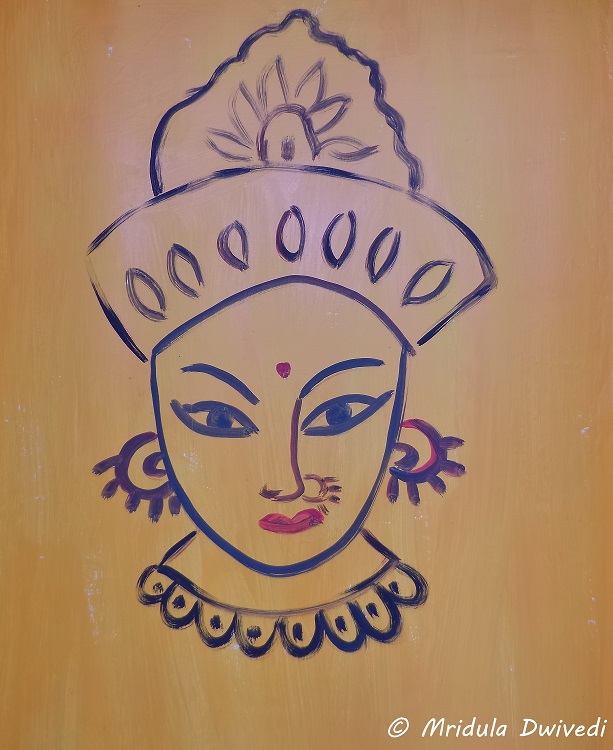 The seminar was hosted at Cordia Group of Institutions, Sanghol. On the first day after the presentations were over we went to the local lambardar's fields. He was a sturdy man in Ray Ban glasses. They offered sweet tea to us.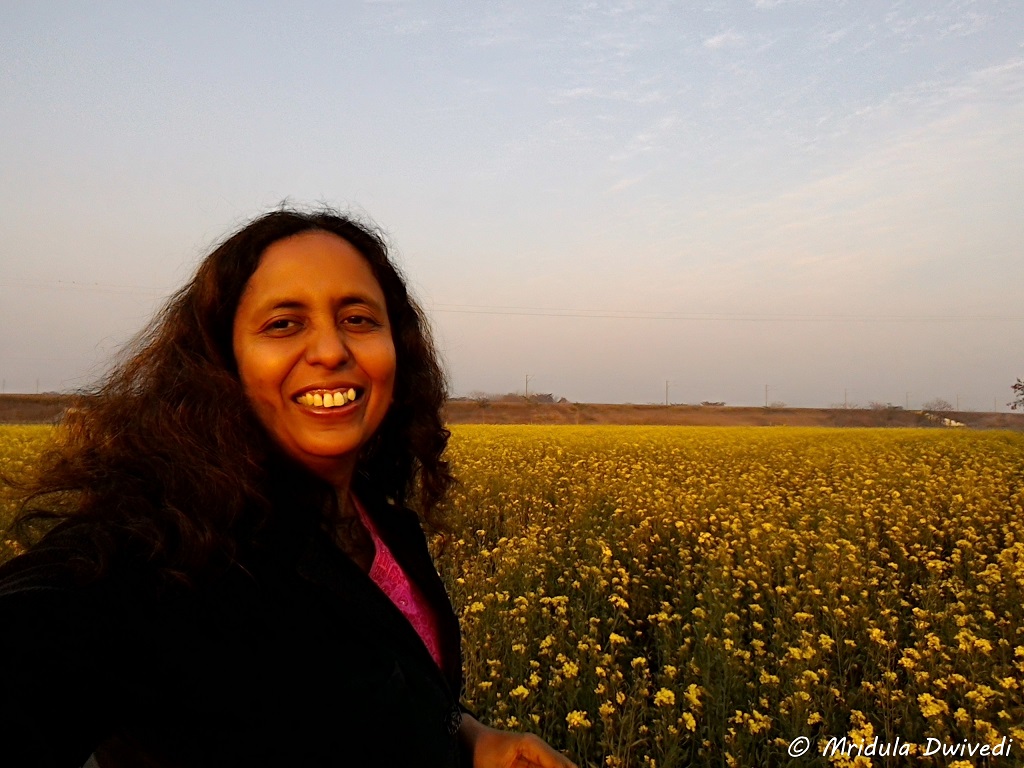 It was sunset time, the perfect time to be in the sarson ke khet! Even I could not resist a selfie!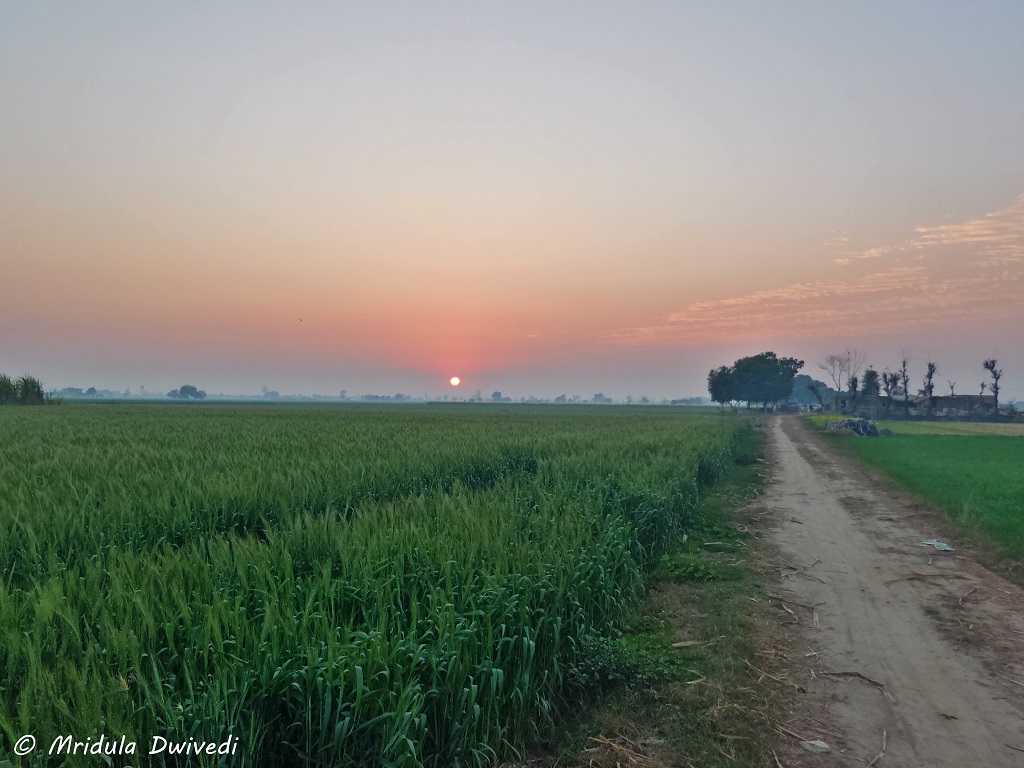 There was no time to walk or I would have loved to go and explore! Still, it was a joy to be watching the sunset in the lush green fields.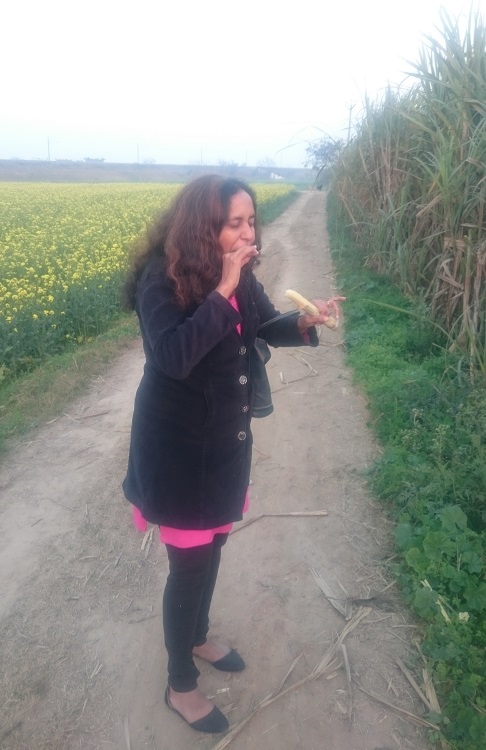 I can't remember when I ate a sugarcane last. It used to be a regular feature during my childhood. I was a bit curious if my teeth were up to the task and they did not let me down. My former dean, Prof. Venkatesh remarked "You can take the girl out of Gorakhpur but not Gorakhpur out of the girl!"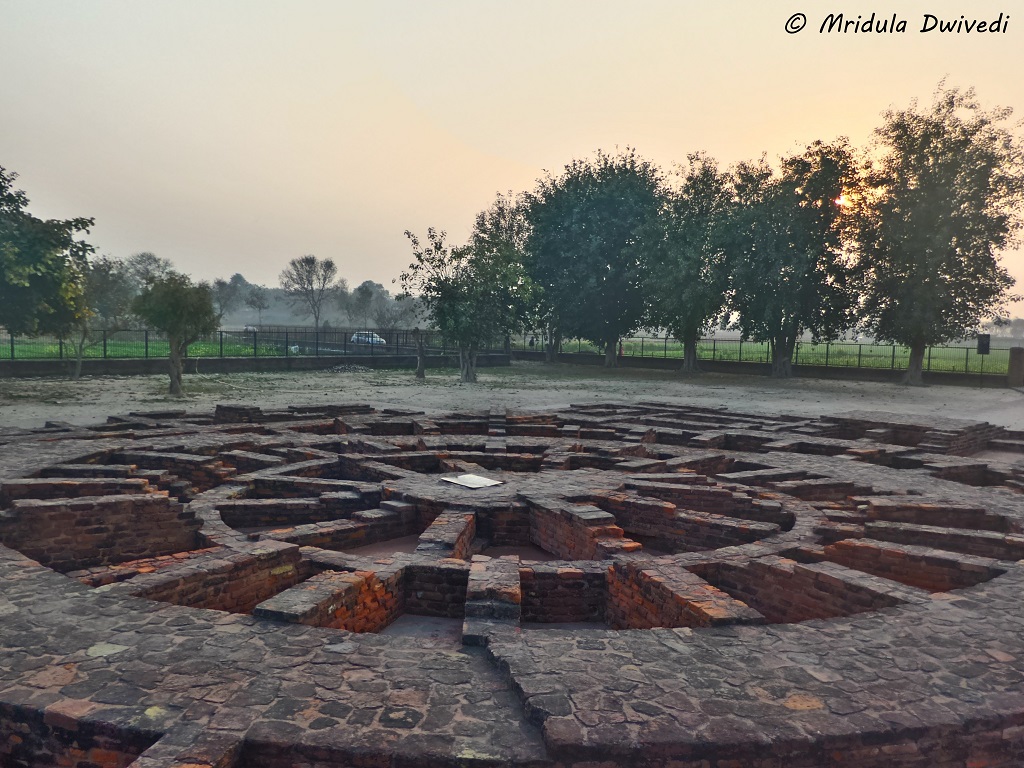 The second evening was devoted to exploring the excavation sites near Sanghol. Sanghol is just about 40 minutes drive from Chandigarh on the Chandigarh-Ludhiana highway. There are two sites close by to the ASI office. The one above is known as SGL5.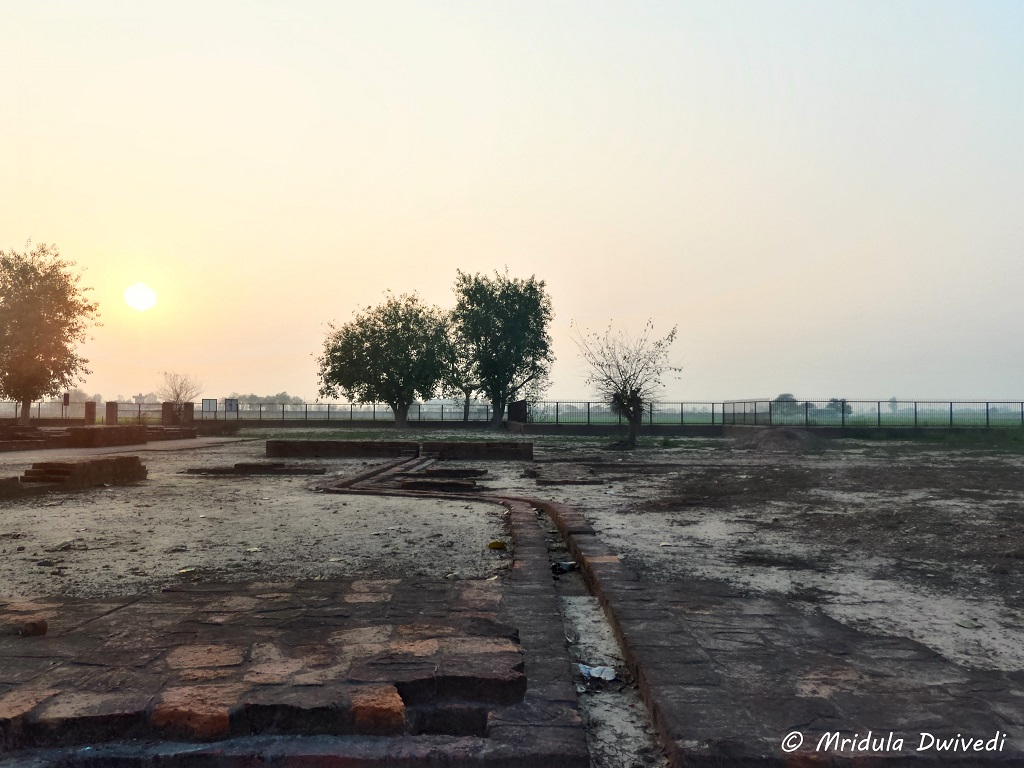 The site is said to be dated from the Harrapan Civilization and it was continuously populated till the Gupta period. That means people lived at the site from about 2100 BCE to 6 CE! Then due to some reason it passed out from the cosmic favor! Now why is it that my travels are making me more curious about history?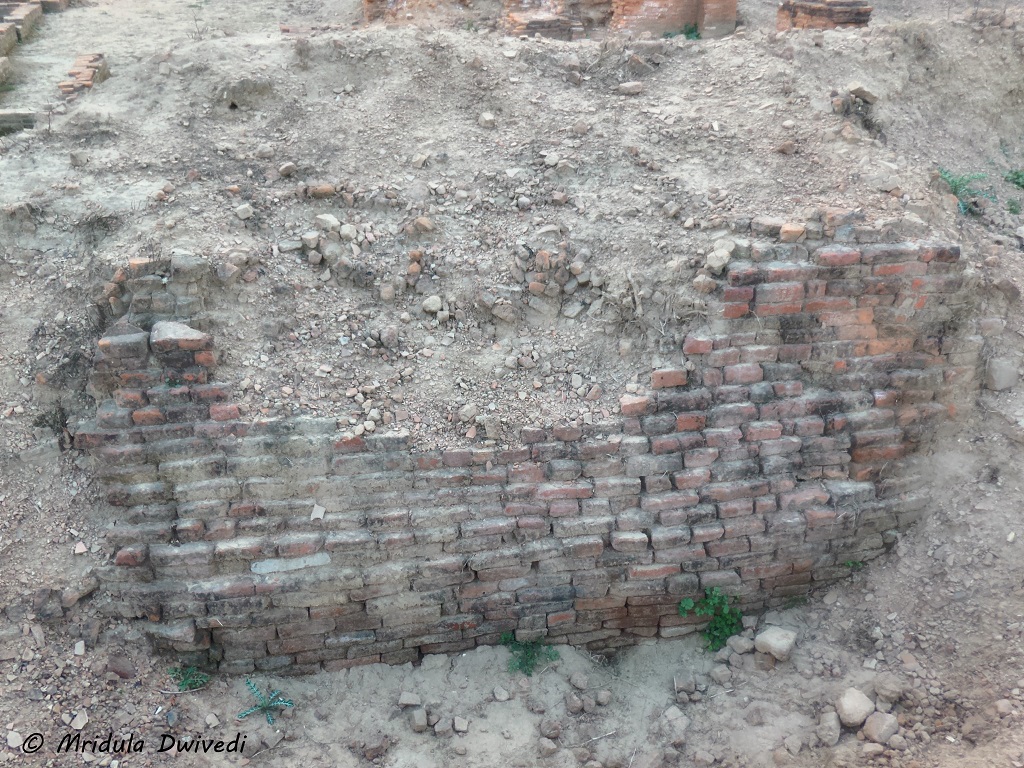 There is a smaller site near the ASI building but I am not sure if it has any name, yet. Teja Singh ji, an ASI employee was quite excited about the finding of this wall. There was no excavation happening at present.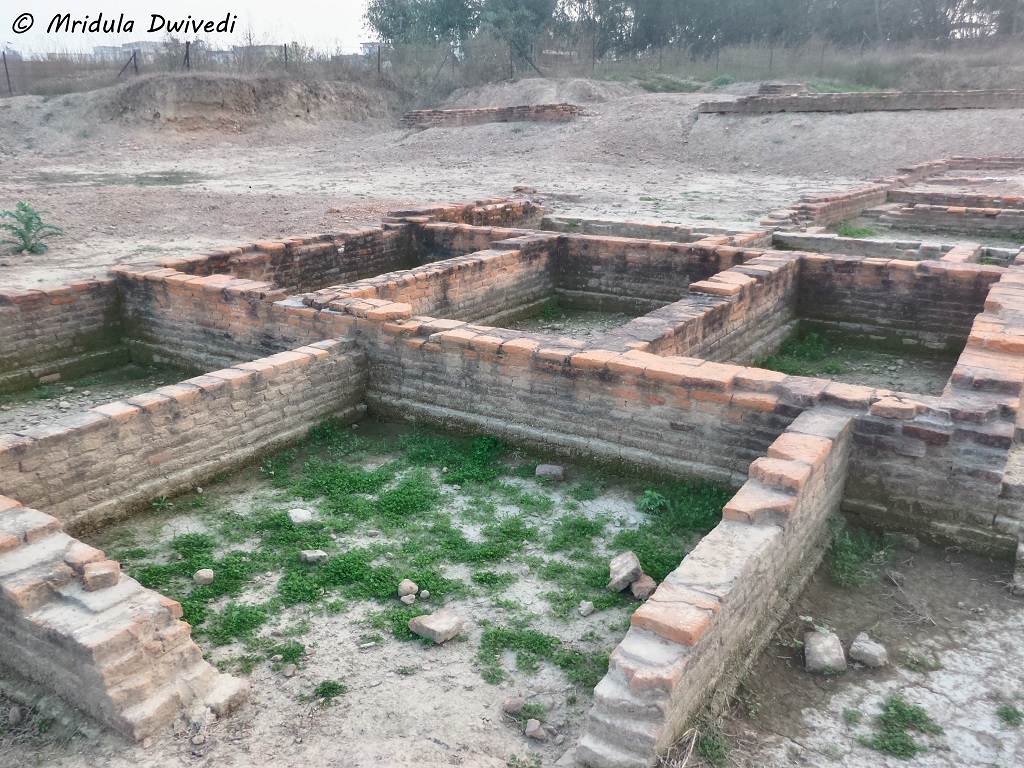 There were two ASI employees who mentioned that it looked like that this site hosted the rooms of the monks and SGL 5 was the meditation center.
On the smaller site there was a covered drain, and that immediately leads to the discussion that why can't we achieve it now? We could not visit SGL 11 or the museum as they were closed by the time we ventured out of the college.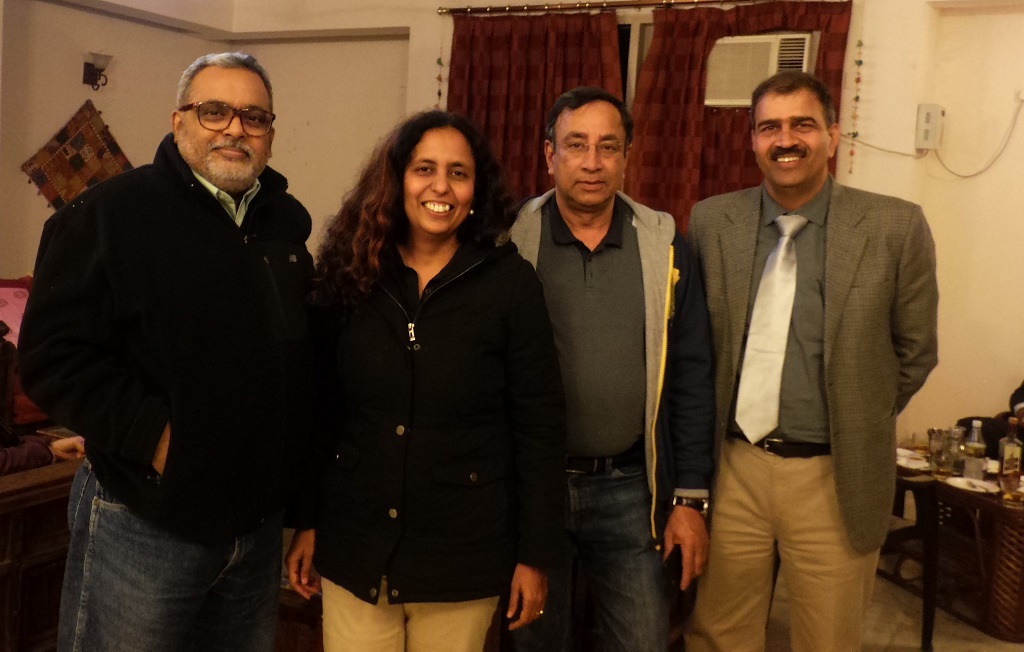 And finally here are the three people who are responsible for keeping me in academia. We used to call them the members of the power corridor. They were the finest team I ever worked with. As Prof Misra and Mr Yadav now work at Sanghol, they showed us around! February for me has started on  the right note!