How difficult could be renewing Indian passport at a different address? Well, if you go by my experience if was a hell of an experience, one that I will never like to repeat. My first passport was done when I was in college at IIT Kanpur and I had to renew it at Gurgaon where I was currently residing. It was not easy at all. It didn't help that I was in a hurry too! The story unfolded like this!
I tried calling a friend from IIT Kanpur days as I needed his help to get my passport renewed. I got his number from another friend. He of course did not pick up my phone, it was an unknown number for him. Being an IAS officer picking up random phones does not make sense! I had not been in touch with him for past 7 years! I had been calling people left right and center in the hope that someone would help me in getting my passport reissued and he was not even my best hope.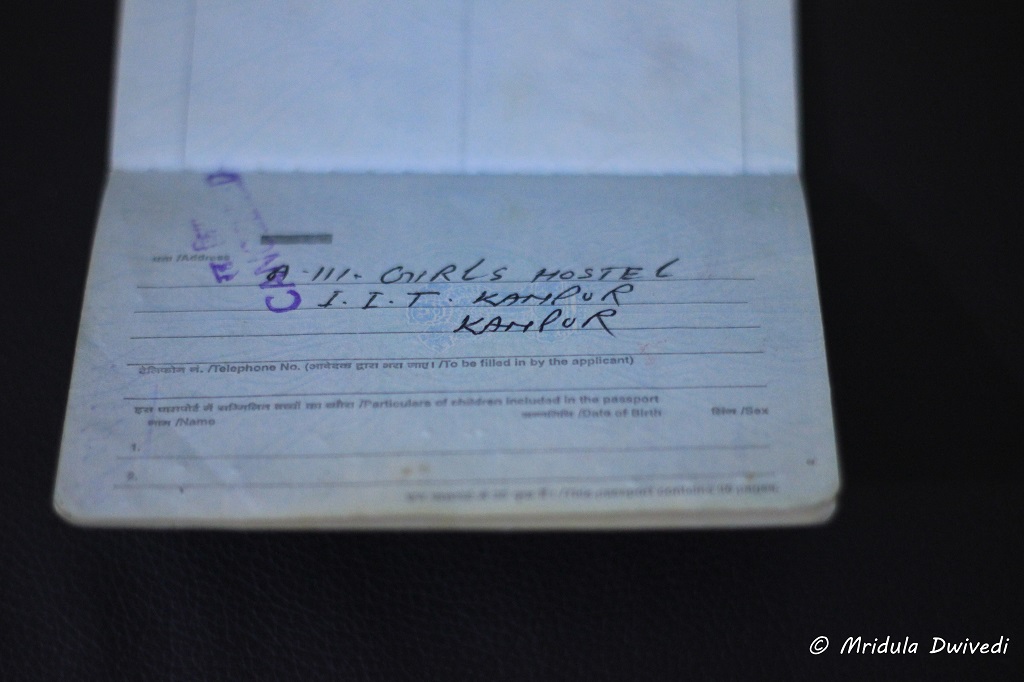 I applied for the renewal of my passport in early March after taking an appointment online. I had relevant supporting documents and they accepted my application after a token protest, which is the hallmark of many a government employees. Still, this was a pleasant experience, as I said when I blogged about it earlier.
Then someone managed to get my police verification done. And I thought I was all set to get the passport soon. But that was not to be.
There were many people who tried to help me out. Some said my police verification has not been received and some said that it has been! To cut through all this confusion I decided to use a travel agent. He initially asked for a lot of papers and said he would try. Each day gone by was bringing my proposed travel date to UK even closer. So, I was waiting anxiously to hear from the travel agent on Tuesday when he said with a lot of regret in his voice that it could not be done unless I could get a form signed by a government official verifying my address. My police verification report was stuck somewhere.
That is when I was making a lot of phone calls. When my friend did not pick up his cell phone I wrote a SMS to him saying who I was. Within two minutes I got a call back. I must have not been making too much sense to him because one of the first things he told me was, "please take out that panic from your voice, your work is done". Then he asked me, "Now tell me what is to be done?" I tried explaining to him about Annexture F, he said he don't know which form this is but he would get it done by tomorrow if I was willing to run around a little! He told me to meet a friend of his in the office blocks in front of India Gate. He would arrange for my entry into the place!
He knew I was very nervous and told me, "if I do not pick up my phone for a while tomorrow please don't panic, I sometimes go out of my room and leave the phone behind." But when I called him the next day, he picked up my phone promptly and coordinated every minute till I got into the room of this lady officer who looked at all the relevant documents and then gave me the letter I wanted. I gave it to the travel agent in the afternoon and got the passport by next day evening.
The moral of the story is that apply in the Tatkal (immediate) scheme if you can get the Annexture F made. When I went to collect the passport in the evening there was a gentleman standing in the line in front of me who had applied for the passport in January and still not got it!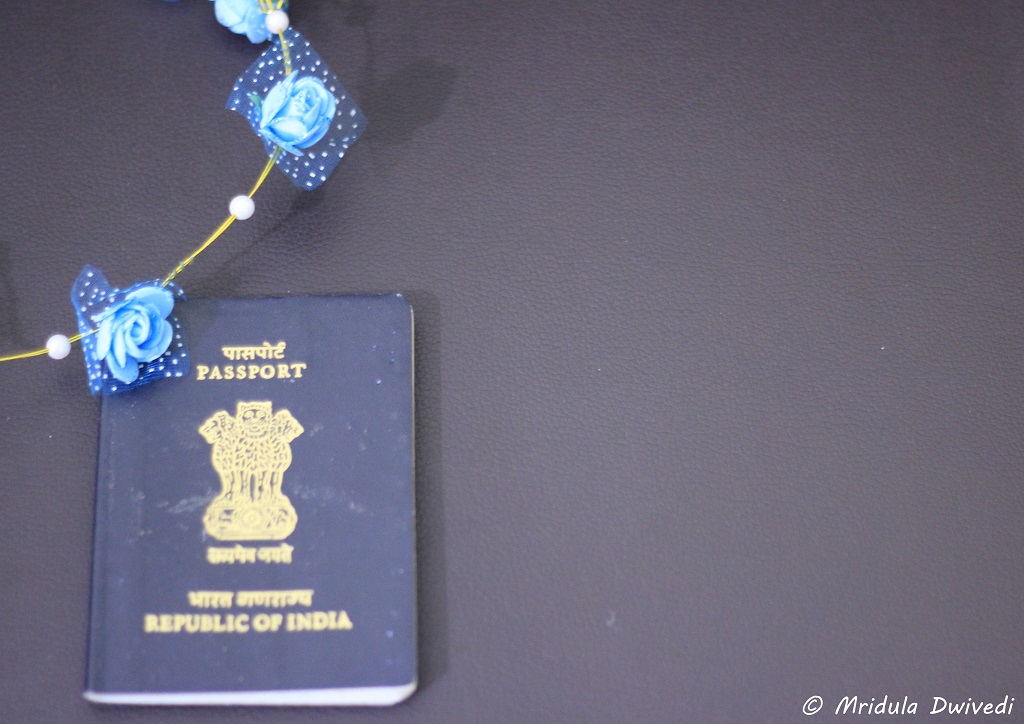 When I was standing in the line to pick up the passport on Thursday evening, the counter did not open till 5.20 pm. The notice above the counter said the distribution time was 5.00 to 5.30 pm. There was a very pretty girl in the line who could not speak (along with a fatherly figure, they were talking in sign language) and almost in tears. The gentleman in front of me went inside the office and came back with the reassuring news that they do not go away without distributing the passports that have been promised that day.
By 5.45 I had mine. Next day 8.00 am I was at the VFS UK and it was so orderly out there. Get your token (I did not had an appointment this time), wait your turn, submit your documents and go back home.
The biggest surprise in this entire episode was the friend from IIT Kanpur. I mean maybe someone else too would have done the work for me but the speed and consideration he showed to me has left me speechless. I have thanked him many times and he has never failed to tell me that the pleasure is his! And that when we would have talked at IIT only a few times and I was making this call after 7 years of no contact.
I can't name you my blog, but then whenever I will travel for the next ten years and hold that passport in my hands I would ask the folks up above to grant your every cherished wish. Thank you, without your help my passport would still have been stuck in some dark corner of an office. For me renewing Indian passport at a different address was not easy at all!
PS. Why can't the police verification report be scanned and sent online? Would make our lives just a little bit more easier.
And there is a possibility of doing an edited book on the experiences of getting the passport issued in India, I am sure many of us have stories to share!