I don't know where to start about my trip to the Redang Island! I had a short stay (I am sure a stay of any length will feel short) at the island and I have left behind a piece of my heart there! It was so captivating.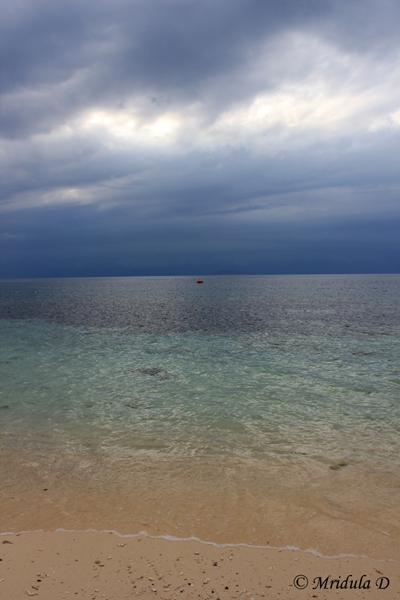 Our hotel the Taaras Beach and Spa Resort was on the more secluded part of the island. However we took a ferry and went to the Pulau Redang Marine Park where one of the employees gave us an excellent introduction to the concept of a Marine Park. The Malaysian government in its effort to conserve marine life has created zones in a radius of 2km as conservation area on many of the islands. And it shows when you snorkel! The snorkeling at Redang was out of this world.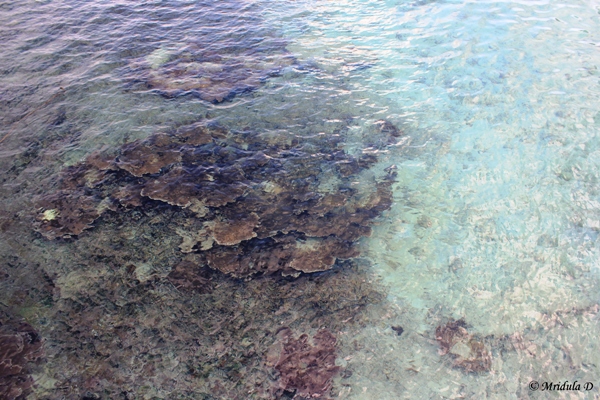 I wish I had camera casing to take it underwater but some corals are visible right through the water. They have cordoned off an area for snorkeling and I got out only when I thought if I did it any more I would literally puke because of the effort! It is very difficult to put in words what I saw. For the Malaysia Tourism Hunt we were traveling in a large group. And a lot of us were snorkeling. But all I had to do was to move a little away and put my head inside the water and get immersed into a world of red, yellow, purple and green and every other hue in between. Sometimes it would be a fish, sometimes a coral. On one particular swim I thought the  scenes were similar to the movie Avatar! There were table corals after table corals and fish of every hue, sometimes in single colors like orange or purple and sometimes one fish displaying a cocktail of colors! However hard I tried later I could not repeat that route again!
I could have remained there forever but for that feeling of head ache and nausea that the effort induced. There was a group of tiny fish that would sting whenever I passed though their colony but the itching would last just for a few seconds. I have only snorkeled once before in the Andaman Islands but I found this experience much more colorful!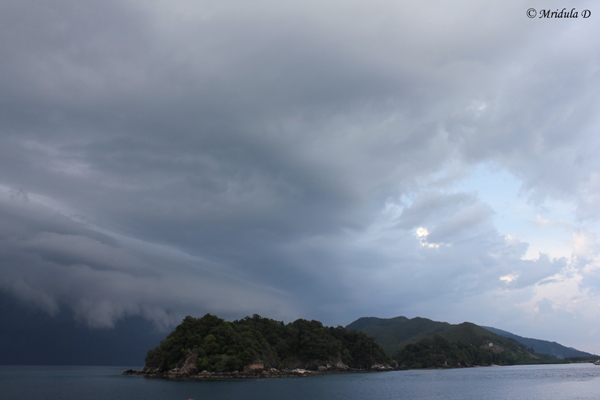 It is a pity that I can show you only above the water pictures but even that was fascinating. When we got out after snorkeling and releasing turtles to the sea the weather was turning stormish!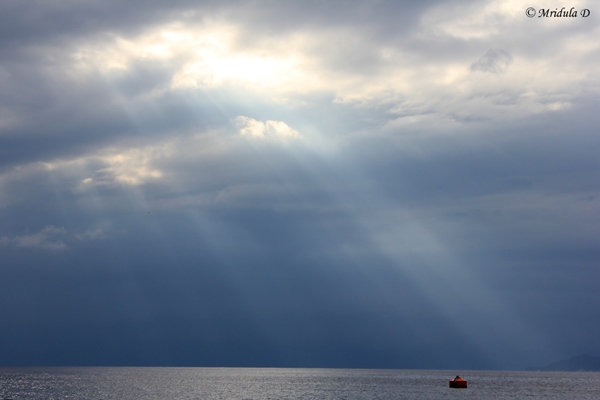 And that gave such a beautiful hue to sky. One of our boats actually got delayed due to the strong winds at the sea. But I had reached the jetty by the time the skies opened up.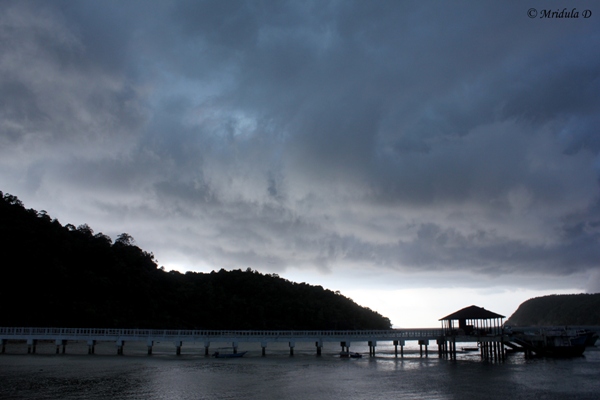 The jetty at the Redang island has shelter and we stood under it when it poured. The bus from the resort didn't take much time in coming and soon I was inside my beautiful suite at the Taaras. It rained till it became dark so my plans to walk by the beach at the sunset went down the drain with the rainwater!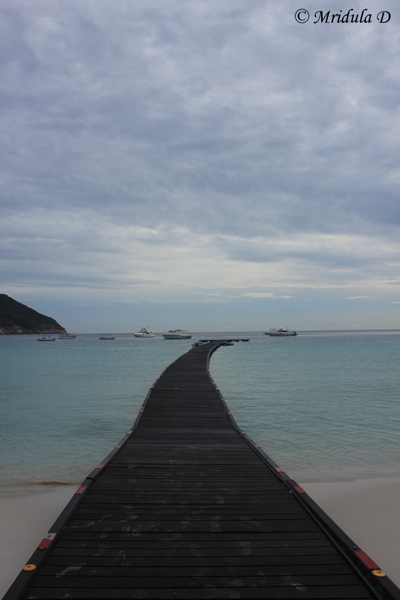 So I walked by the beach at the sunrise the next day! There were many clouds at the sunrise too so there was not much of a sunrise. Still I had the beach almost to myself which is always a special feeling.
It was a beautiful beautiful time that I got to spend at Redang Island. And to think of it that Malaysia has so many islands and I have seen just one!