Rani ki Vav at Patan is a UNSCO World Heritage Site. It is managed by the Archaeological Survey of India. Outside the monument the board says the step well was filled up almost to the top when ASI started digging in 1958! It is difficult to imagine that such a majestic structure could get clogged with debris and pass out of human memory. Patan is a few hours drive from Ahmedabad in Gujarat, India. You can take a detour to Patan if you are traveling to Little Rann of Kutch from Ahmedabad.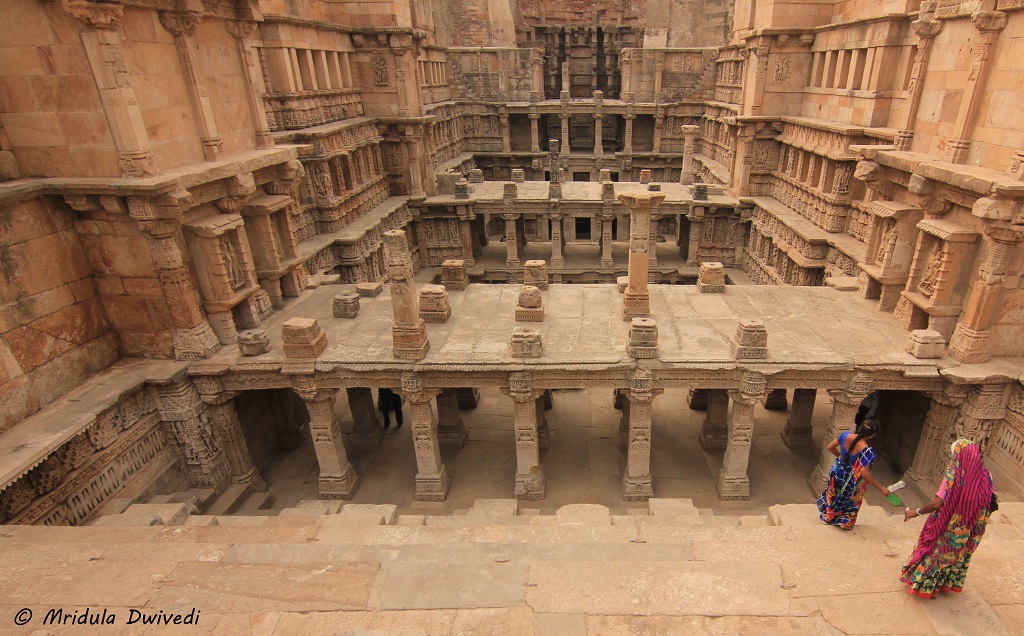 The UNESCO World Heritage Citation tells us the following about the Rani Ki Vav
"Rani-ki-Vav is an exceptional example of a distinctive form of subterranean water architecture of the Indian subcontinent, the stepwell, which is located on the banks of the Saraswati River in Patan. Initially built as a memorial in the 11th century CE, the stepwell was constructed as a religious as well as functional structure and designed as an inverted temple highlighting the sanctity of water. Rani-ki-Vav is a single-component, water management system divided into seven levels of stairs and sculptural panels of high artistic and aesthetic quality. It is oriented in an east-west direction and combines all of the principle components of a stepwell, including a stepped corridor beginning at ground level, a series of four pavilions with an increasing amount of storeys towards the west, the tank, and the well in tunnel shaft form. More than five hundred principle sculptures and over a thousand minor ones combine religious, mythological and secular imagery, often referencing literary works."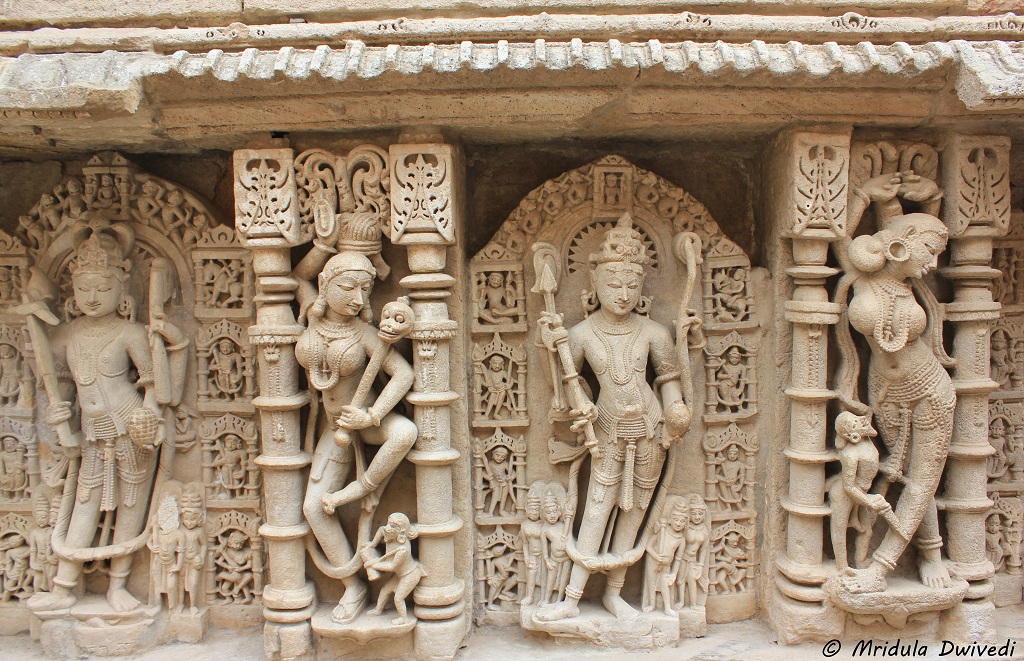 It is said that the step well was constructed by the Queen Udayamati in the memory of King Bhimdev I of the Solanki Dynasty. It is said to be build in 11 century CE. The place is spectacular to look at in totality and in its finer details!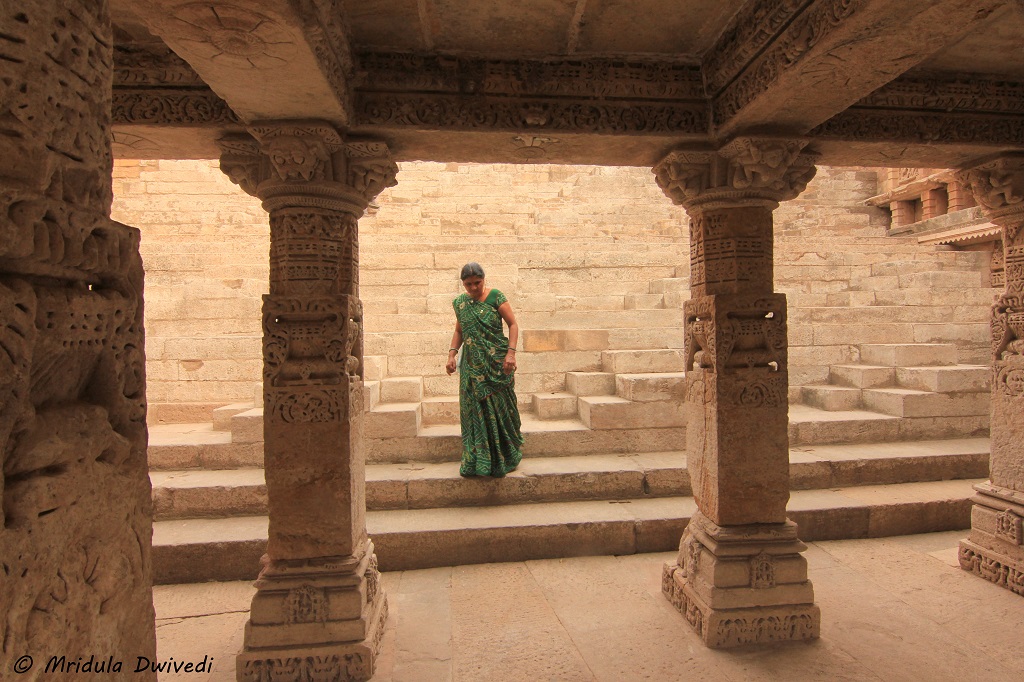 I visited Rani ki Vav right after visiting the Sun Temple at Modhera. We started the day with a morning safari at Little Rann of Kutch, then visited the sun temple, followed by the Rani Vav. By now I was a little tired. Our group was so keen on exploring that we had a brunch at 11.00 am and decided to skip lunch so that we could see all the sites. It is a pleasure when you get to travel with such a enthusiastic bunch!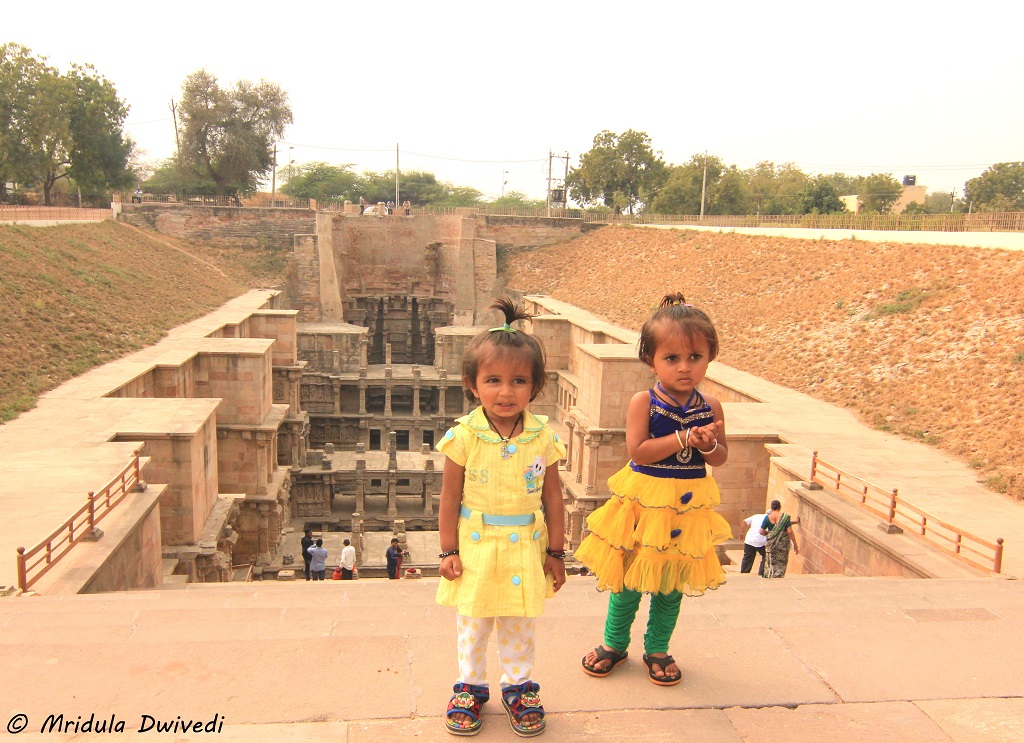 We were quite impressed by the two toddlers at Rani ki Vav. The stairs were almost as high as they were, and yet they walked for most on the part on their own!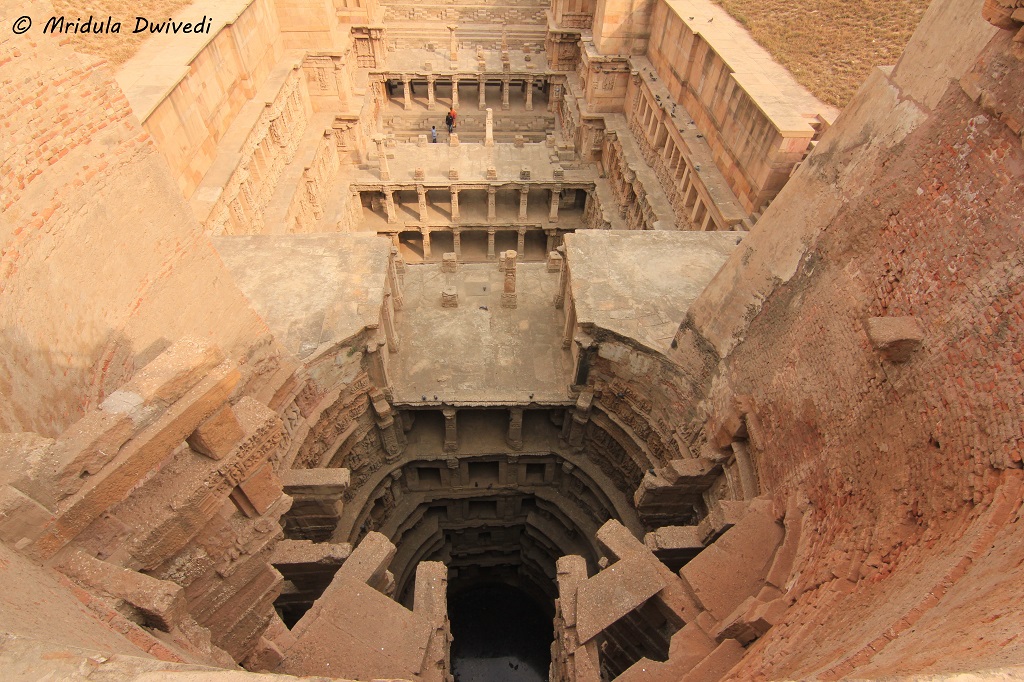 I asked my teammate Harsh, "where is the well in this step well? He was an intern with Gujarat Tourism. He told me the well was visible from the other side. And sure enough once I walked out of the main structure and went to the west side, I could see the deep well.
After my recent visits to Jodhpur and Gujarat I have been wondering why did history as a subject made so little impression on me all through my school and college days? I had History as a subject in my graduation too and yet hardly anything registered.
If I will be honest, even while traveling history and culture were not that high on my list. Something has changed recently, maybe it is just that I am getting old and I can somehow appreciate history better now. It still leaves me puzzled that why do we Indians take so little pride in the magnificence of our history? Let me know if you have any answers?
PS. I was invited on this trip by Gujarat Tourism