If you love mountains, you will love Nepal. After all 8 of the 14 more than 8000 meters high peaks are located in Nepal!
Nepal is a paradise for trekkers. Even though I was not trekking this time, I love going back to Nepal! Sharing the trip to Kathmandu, Pokhara and Chitwan in pictures with you, I hope you will enjoy the post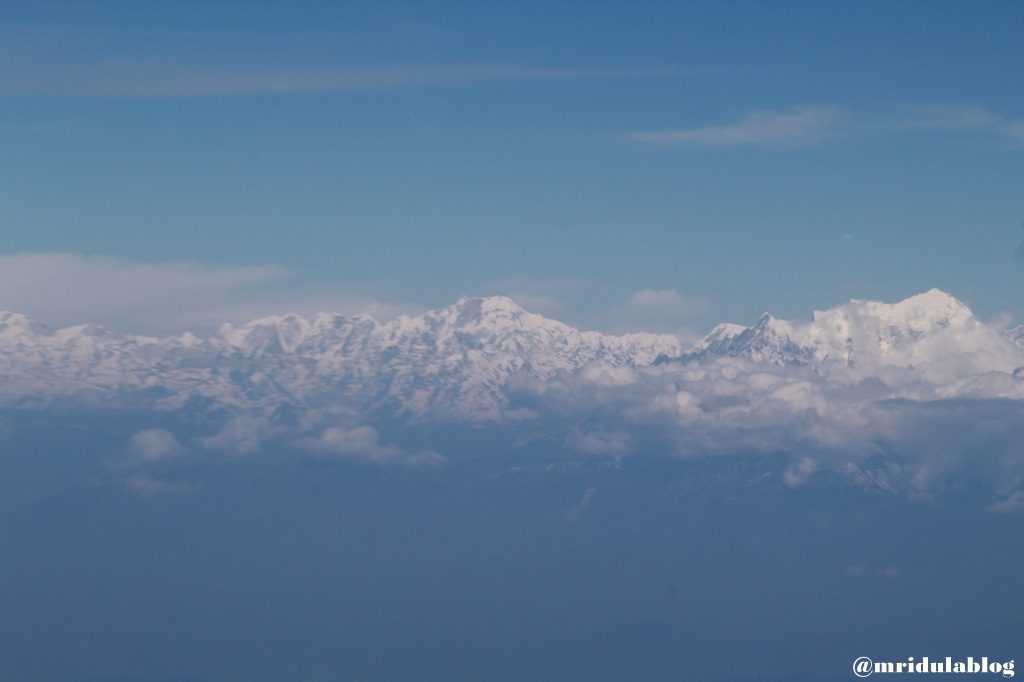 If you are flying in to Kathmandu from Delhi, you want to grab a window seat on the A side of the plane. That is where the action is while flying in to Kathmandu. Usually pilots announce when we are flying over the Everest region but not this time. Not sure which mountains I saw but they were awe inspiring!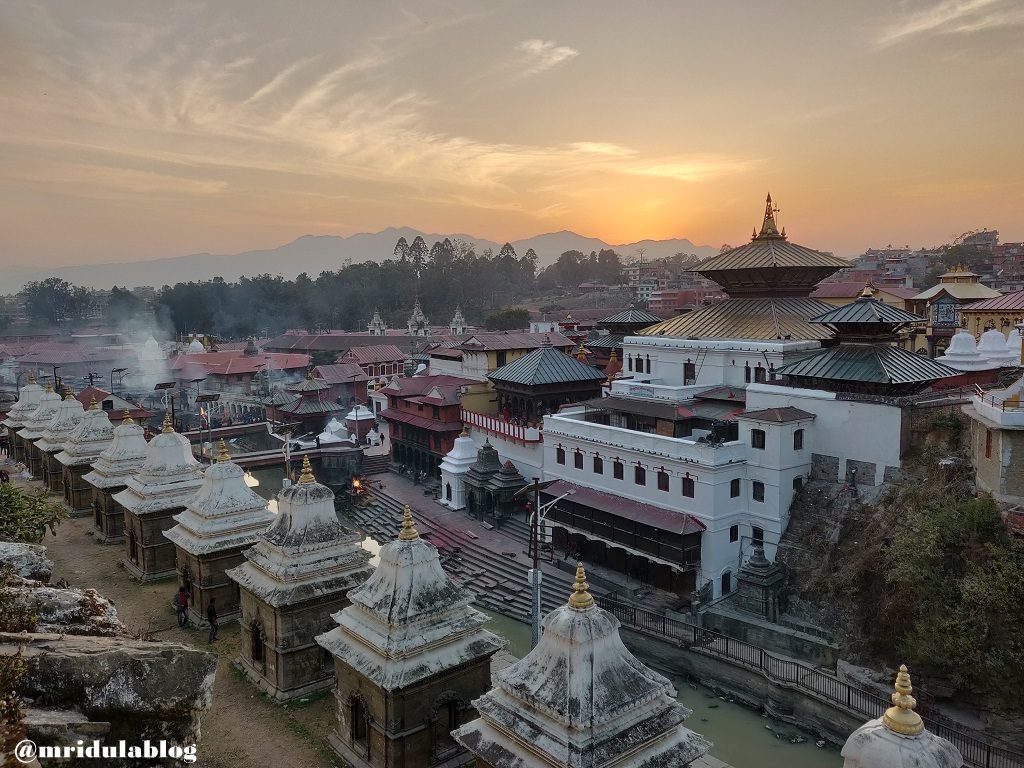 In all my three trips to Nepal, I have been around the Pashupati Nath Temple but never managed to get inside. It was the same this time, when we reached, the temple doors were closed. But thanks to Mr. Karunakar Upreti we walked up to the vantage point behind the temple to capture the sunset!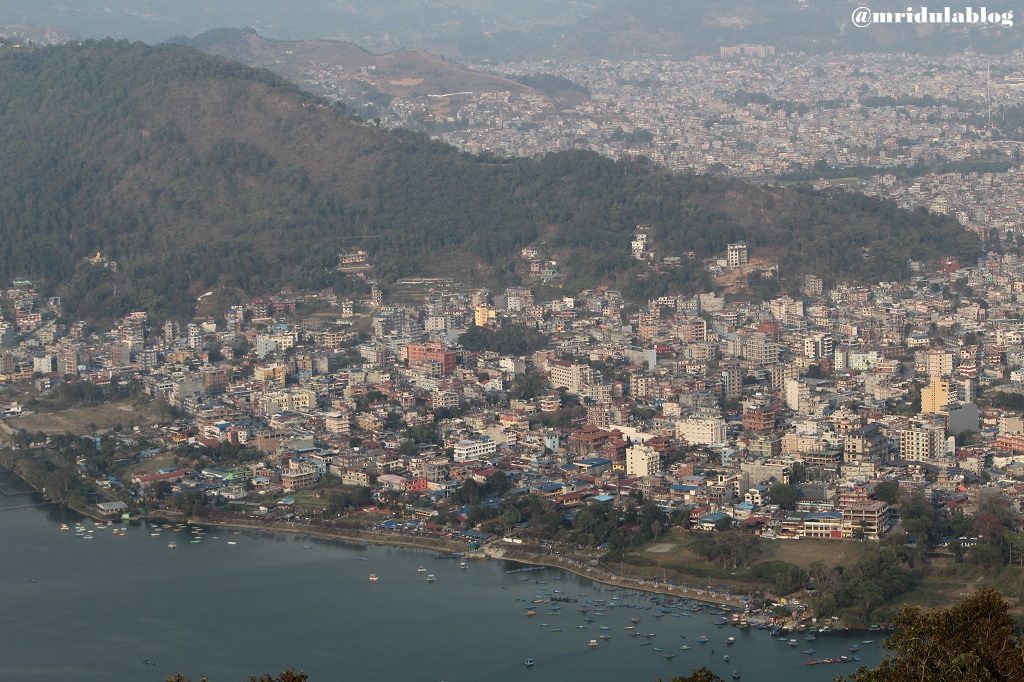 If you wish to visit the Shanti Stupa in Pokhara you have to climb a bit even after the car park. The views along the way are breathtaking! I am always happy to walk, more so in the mountains!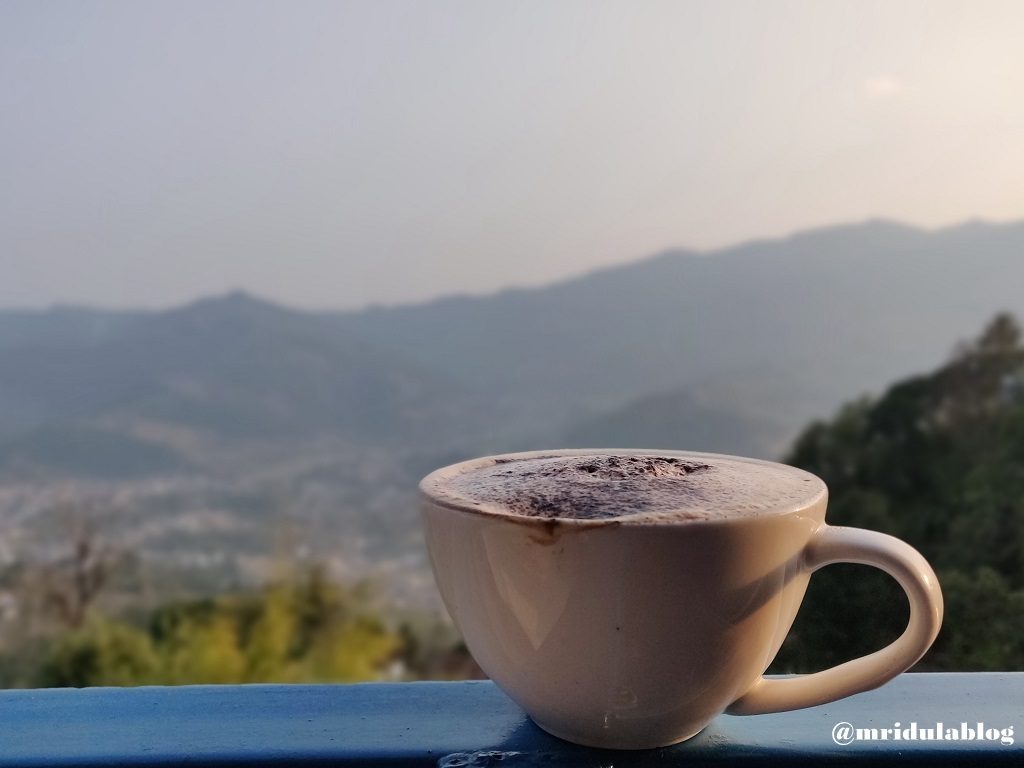 And while I was climbing down we stopped for an excellent cup of coffee in a cute little cafe. Food tastes so much better in the mountains, more so after an uphill walk!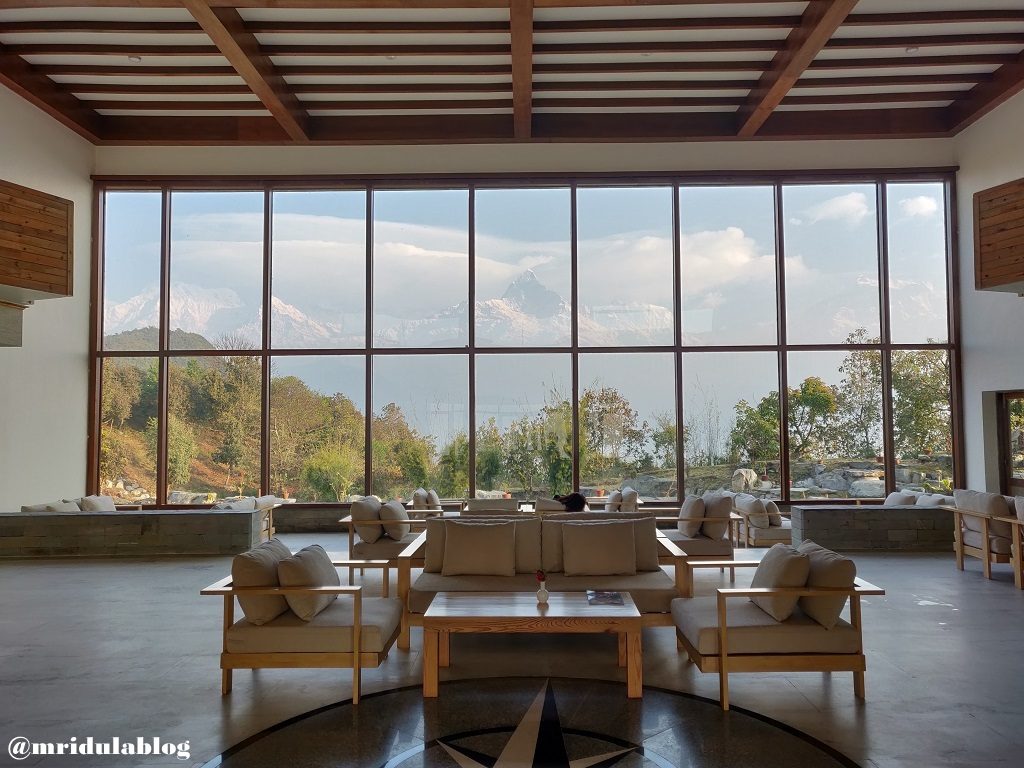 We visited an upcoming hotel in Sarangkot near Pokhara. I envy the guests who would stay here from the view from the lobby! The first picture in this post is also taken from Sarangkot where we went to see the sunrise.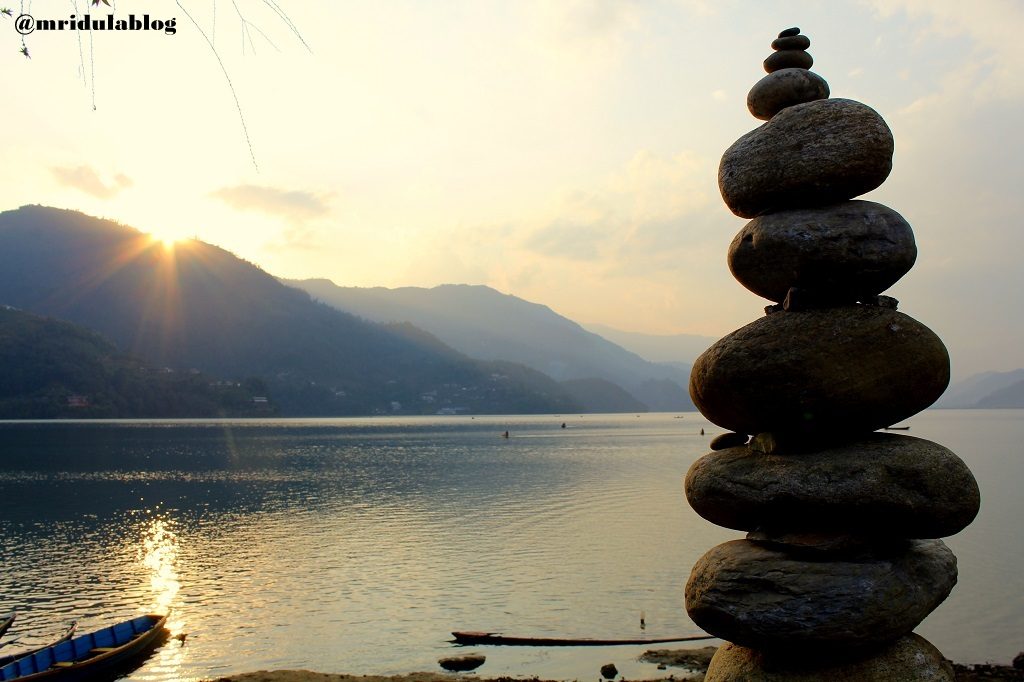 The last time I was in Pokhara it was in 2013! The Phewa Lake is still serene but the amount of construction the town has seen is unbelievable!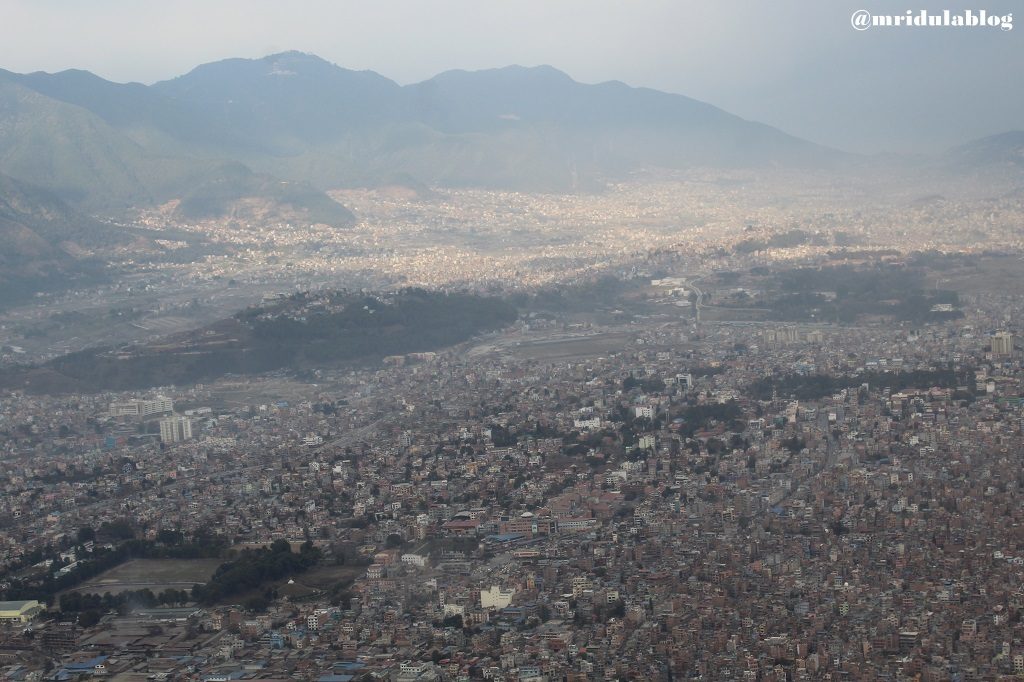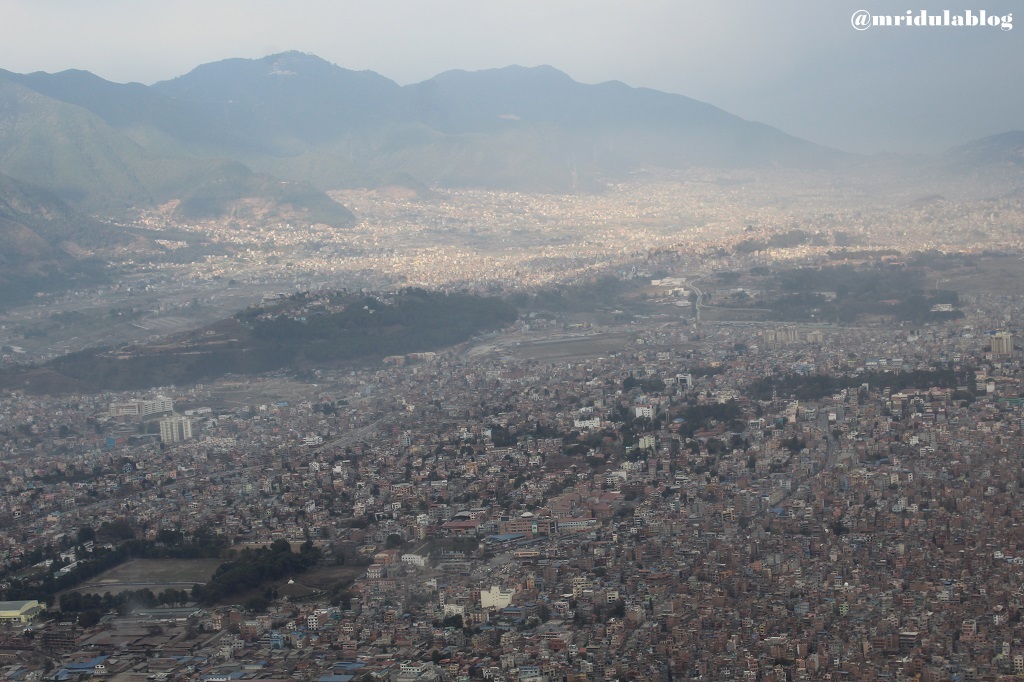 And that is a view of Kathmandu as our plane named Makalu took off! Those don't know about mountains will think of the name as McAloo but people who love mountains know that it is the name of a revered and feared 8000 meter high peak!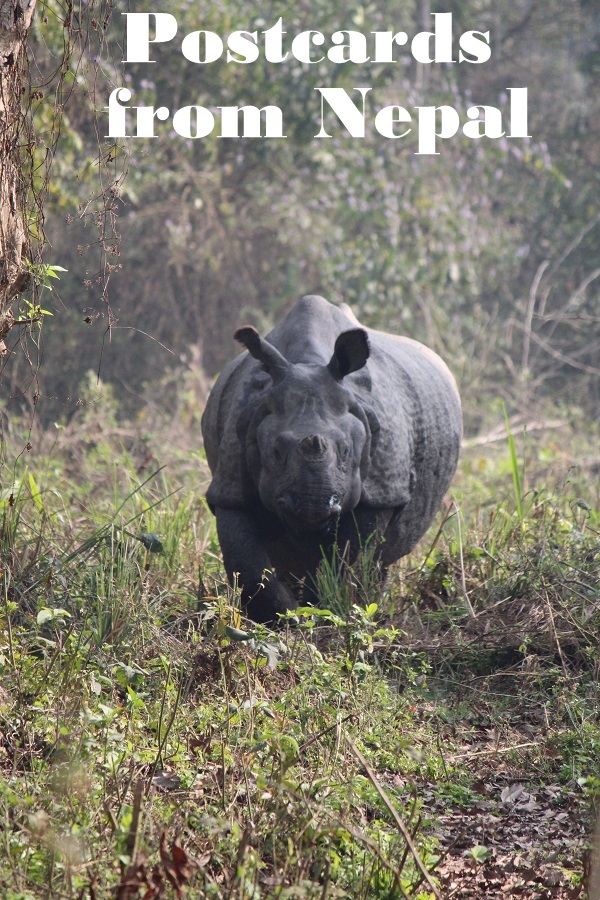 And even though I have written a separate post on the Chitwan National Park, I could not close this one without a picture of the Rhino!
PS. I was invited by the Nepal Tourism Board and Barahi Hotels on this trip.