I went on a trip to Israel in 2016 with the Israel Tourism Board. I visited Jerusalem, Dead Sea, Haifa and Tel Aviv as a part of the trip. I remember it as a hectic trip with mostly one night in each city except for Tel Aviv. But then a majority of blogging trips are like that.
I was looking at my Israel pictures as I was planning to upload them to Shutterstock. I have recently dabbled in stock photography, particularly Shutterstock and that is how I ended up looking at the pictures from the Israel trip!
Can you imagine visiting Jerusalem and not doing an exclusive post on it? Looking at the photographs even after 3 years brought back such memories!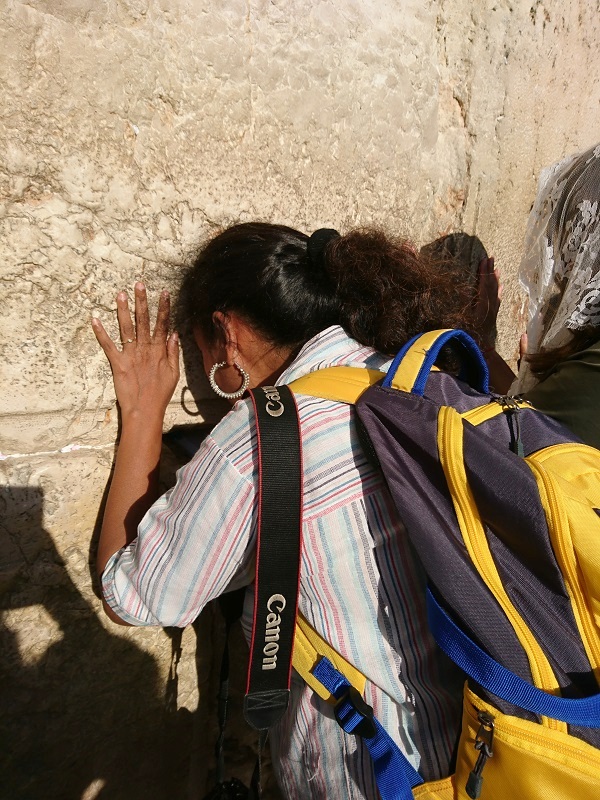 My most surreal experience in Jerusalem was at the Western Wall. It is the holiest place for the Jews. I am not particularly religious, I am not superstitious and I a Hindu! But when I touched the wall and closed my eyes, it felt as if I was standing in an open field alone! I was shocked out of my wits and my eyes flew open! I didn't dare to touch the wall again. It is my most surreal experience till date. I can only state what I felt, I have no way to make any sense of it!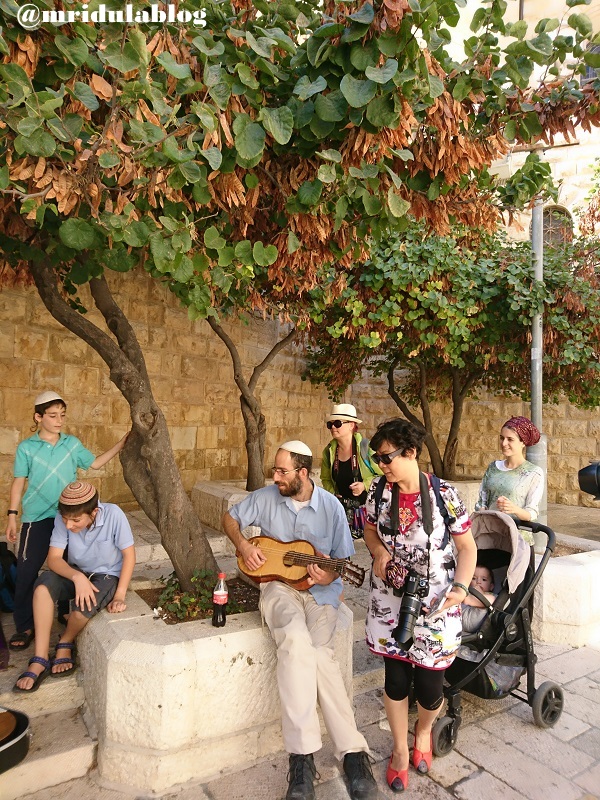 I flew with El Al to Tel Aviv. That is quite an experience in itself, you can read about it here! However, I remember the flight because of a movie I watched, Apples from the Desert, which depicted the lifestyle of Orthodox Jews! Watching the movie gave me some clue about the people I observed in the country!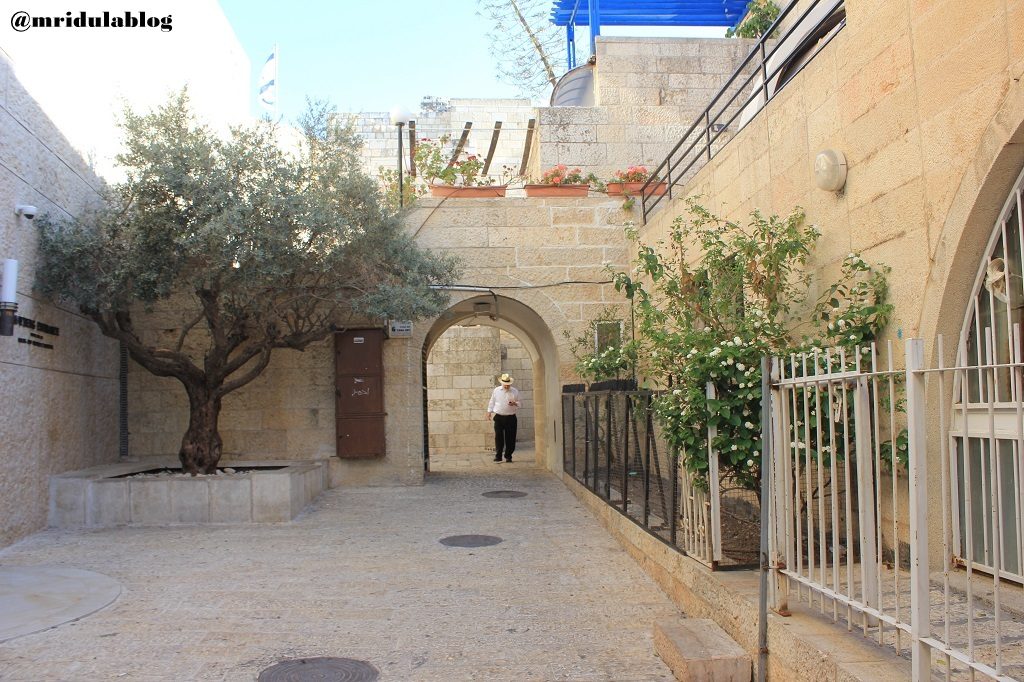 I remember this moment so clearly. My group was running through this courtyard towards the entrance to the Western Wall. I was in love with the courtyard, the olive tree at one side and the arched gateway near it! I paused for a moment to click a picture, praying that I will not get separated from my group! And on cue, an elderly gentleman walked towards the gate! This picture is in some sense the essence of my blogging trips, hurried like anything and yet showing me the beauty of travel!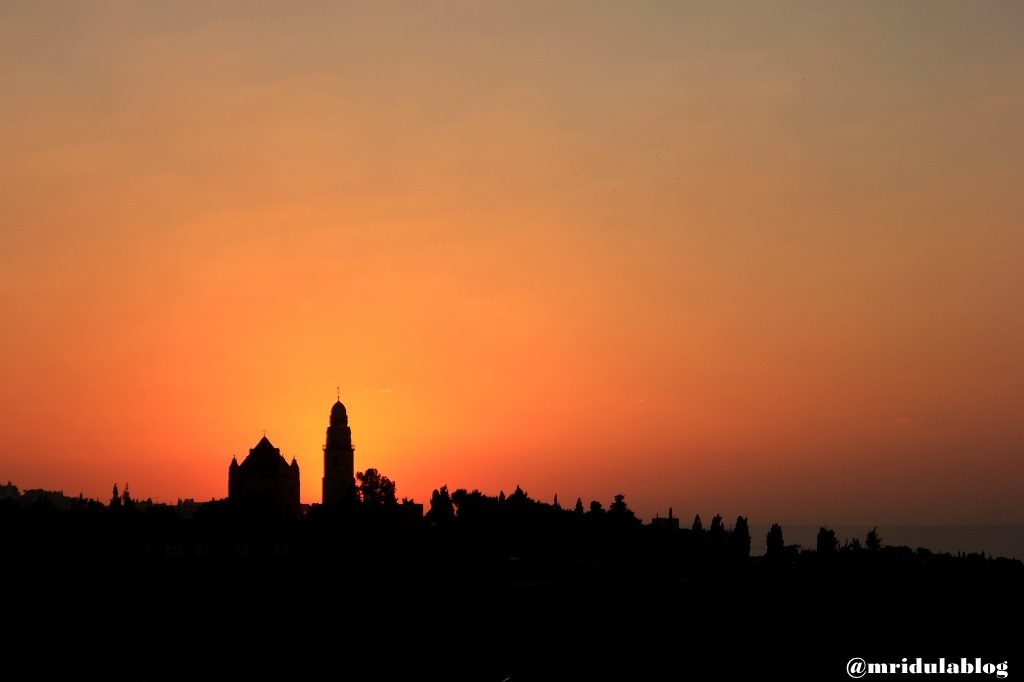 I spent just a few hours in the Old City of Jerusalem, taking in the historic sights sacred to Jews, Christians and Muslims. The Old City is a UNESCO World Heritage Site. This is the sunrise clicked from my hotel room in Jerusalem!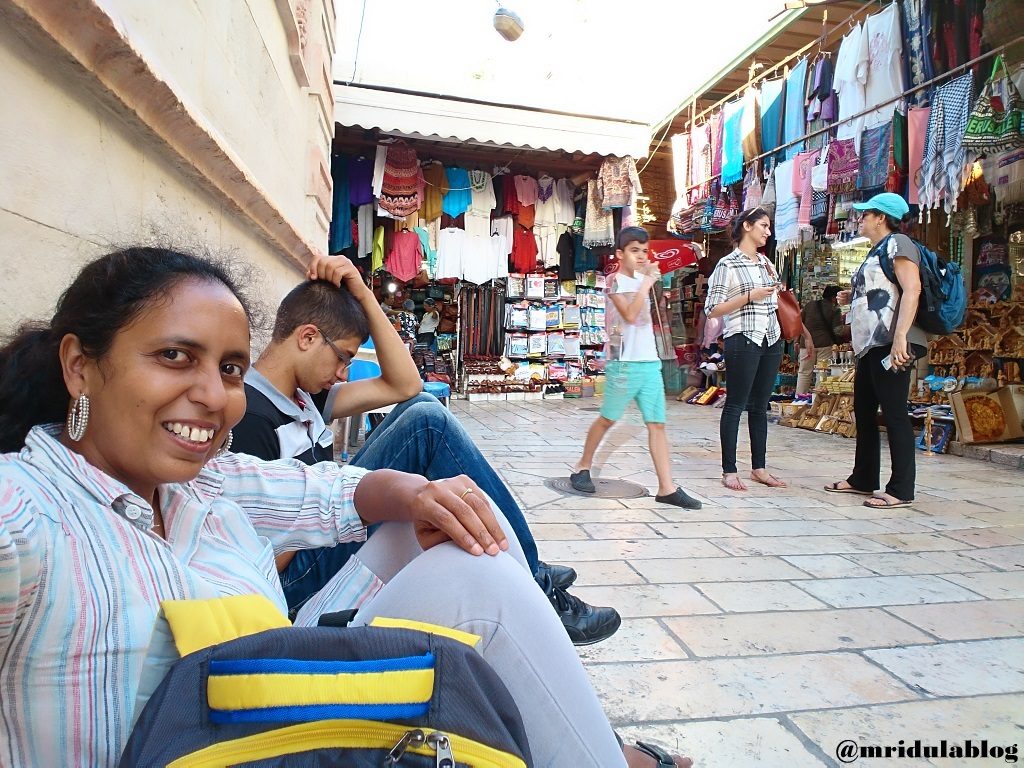 By the end of the Old City tour I followed the excellent example of the young boy sitting next to me. I sat on a the pavement to give some rest to my aching feet, I was that tired.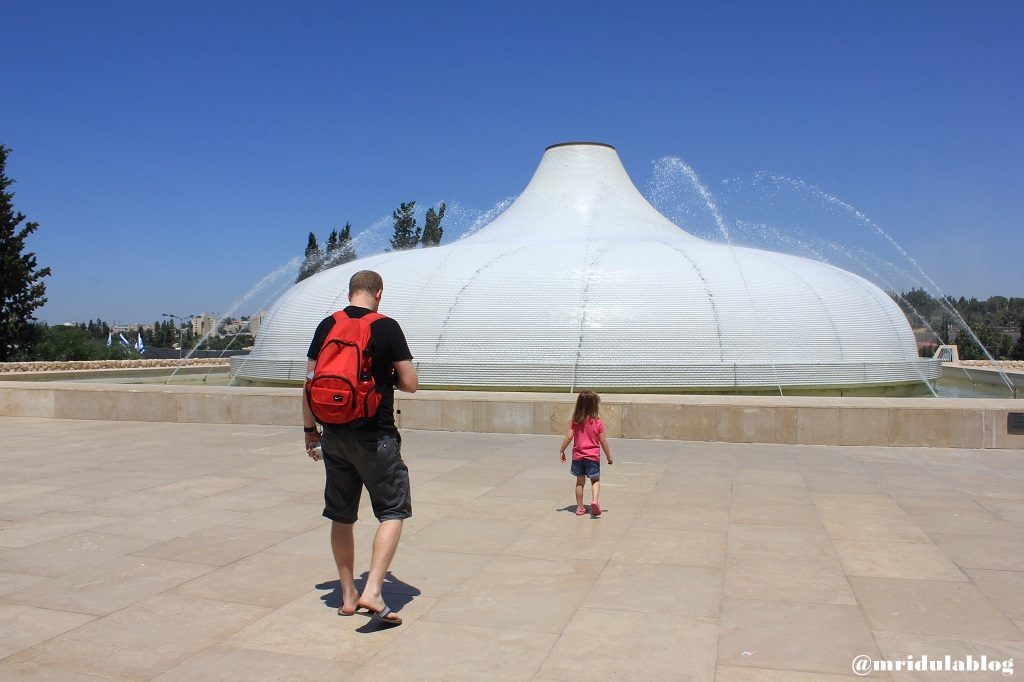 The Israel Museum at Jerusalem has many great collections both historic and modern. However, within the White Dome some of the Dead Sea Scrolls are on display!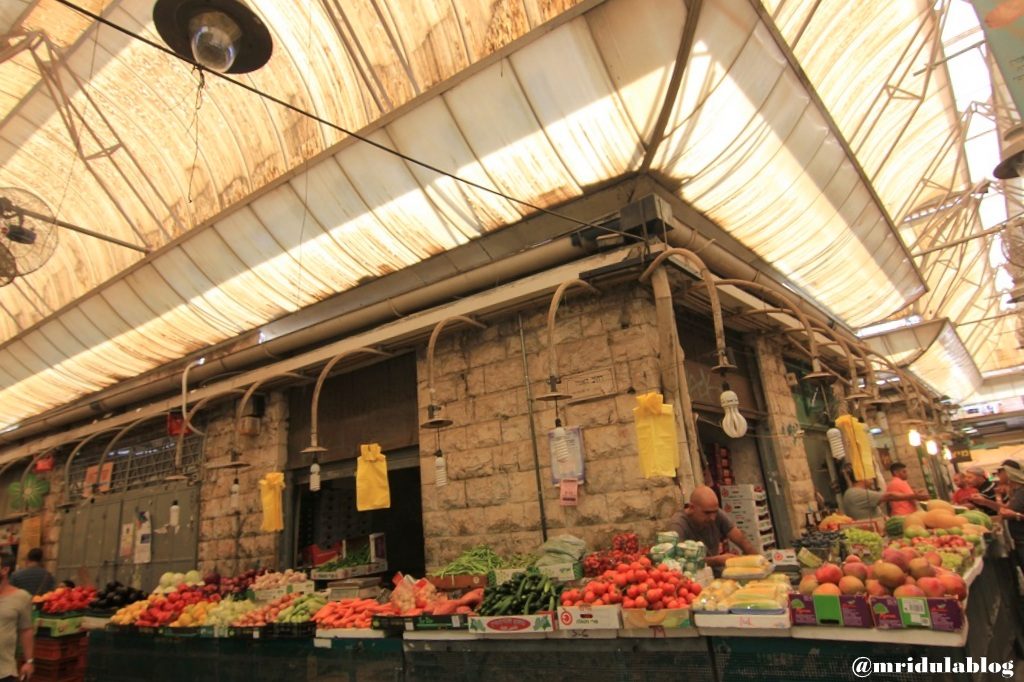 Mahane Yehuda Market is popular both with the locals and the tourists. It is a great place to eat, click photos and do some people watching!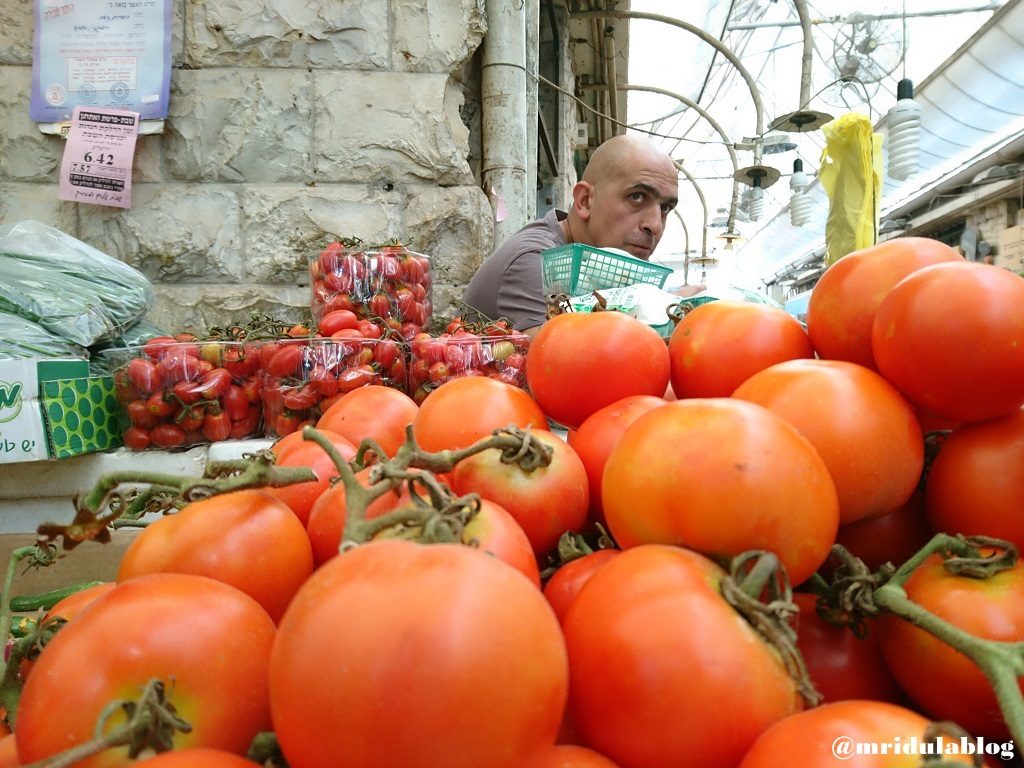 It is fun to talk to people in Israel as a lot of them have visited India and remember it fondly!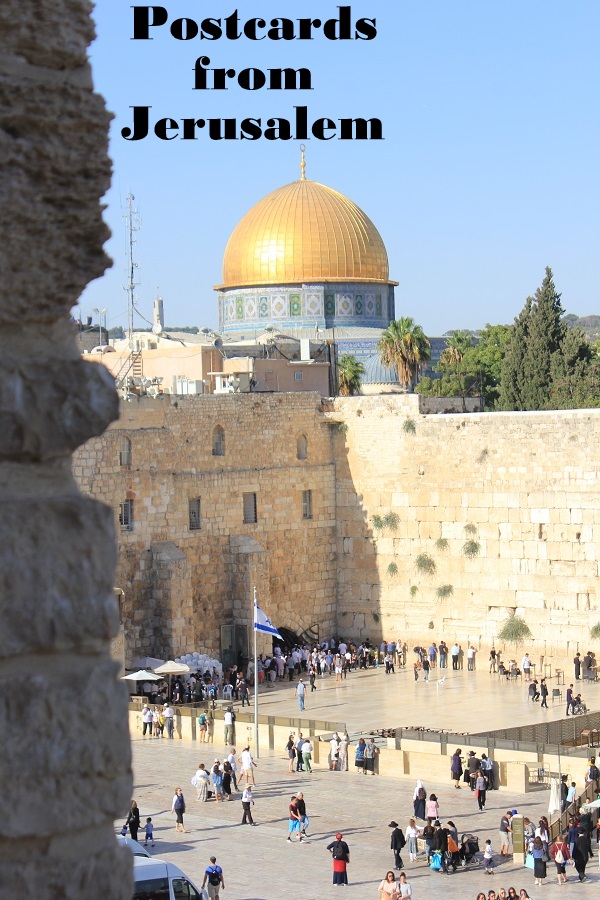 As I continue uploading old pictures for stock photography, I wonder what more I am going to unearth and write about. Going through my Israel pictures was so worth it.