Hooping over from Paris to Geneva was my sisters idea! I am the lazy one when it comes to vacations, I like to stay at one place. But she was adamant that we would go for a day trip to Geneva and that was that!
I was carrying a new camera on the trip, the Canon EOS M50, which I had on loan from Canon India. I was keen to try my hands at using a mirrorless camera and my wish was fulfilled.
So in this post I am sharing the Postcards from Geneva which have been clicked on M50. All my sari images are from the same camera too, taken by my sister Alka.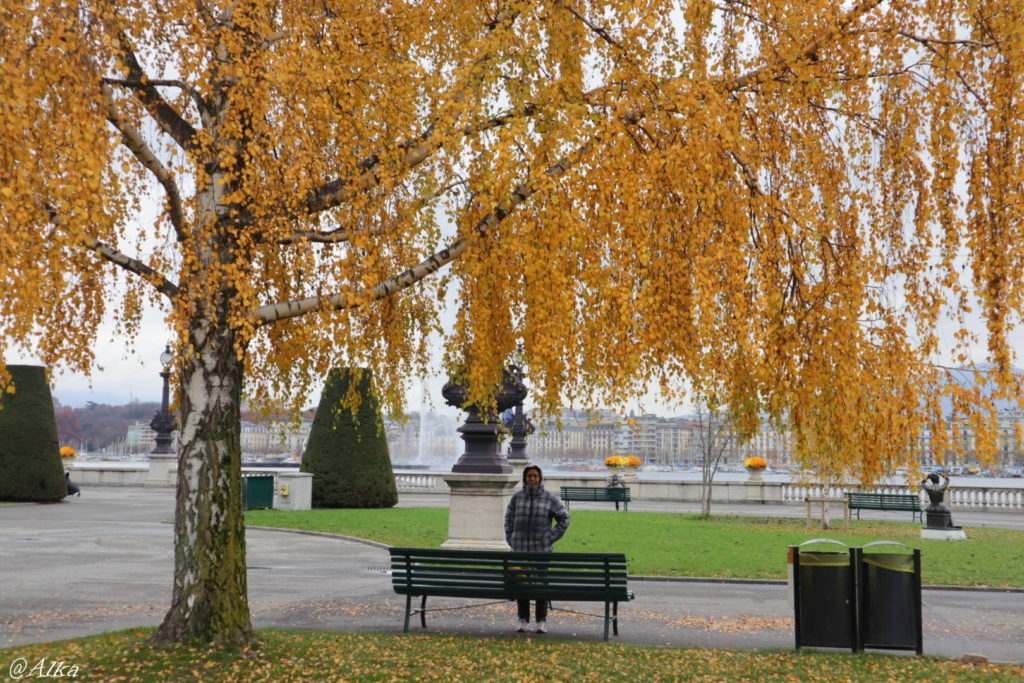 Between the two of us, I am the photographer and Alka is better facing the camera. But when the roles got reversed she used the M50 like a pro! The camera has a touch screen display which you can use to focus as well! As far as ease of use goes, M50 was super easy and fun to use!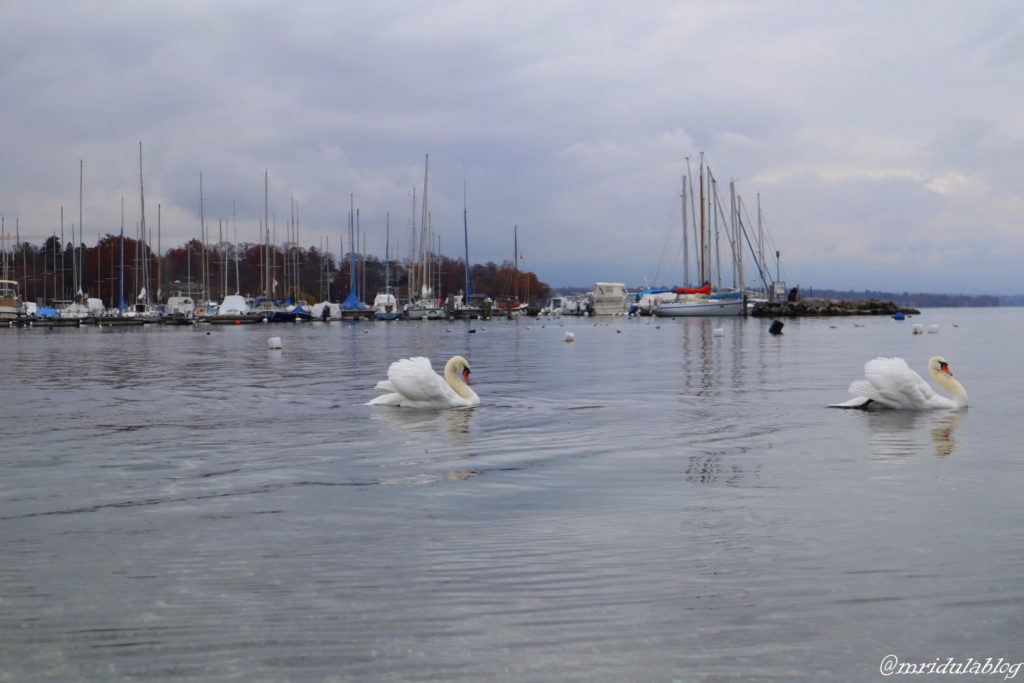 M50 is a light weight camera if you compare it with a DSLR. It was a big change for me to have a camera that was small but versatile. I had only one lens, 15-45 mm but I didn't complain much! The ease of carrying a mirrorless cancelled out my desire to have many lenses.
We took an express train from Paris and landed at Geneva. As we walked out of the station we could see the Lake Geneva. We ended up at Bains des Pâquis which is a public bathing area! And we liked it. M50 offers a plethora of automatic modes for easy shooting. For more advanced users there are the usual manual modes available!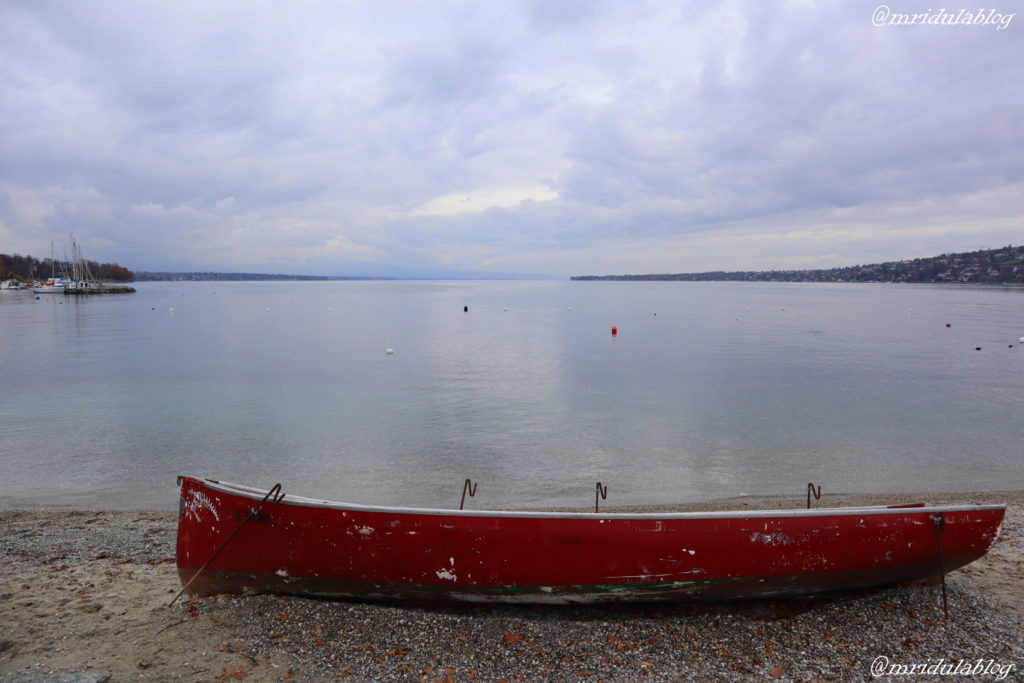 As I already use a DSLR, for me it was easy to use the M50. However, as I am used to clicking picture through a viewfinder, using the screen took some getting used to. But as it was a touch screen, it was easy to switch. I totally liked the idea of touching the screen to adjust the focus. Also you can lock the lens when you are not using the M50. I have no such feature on my DSLR.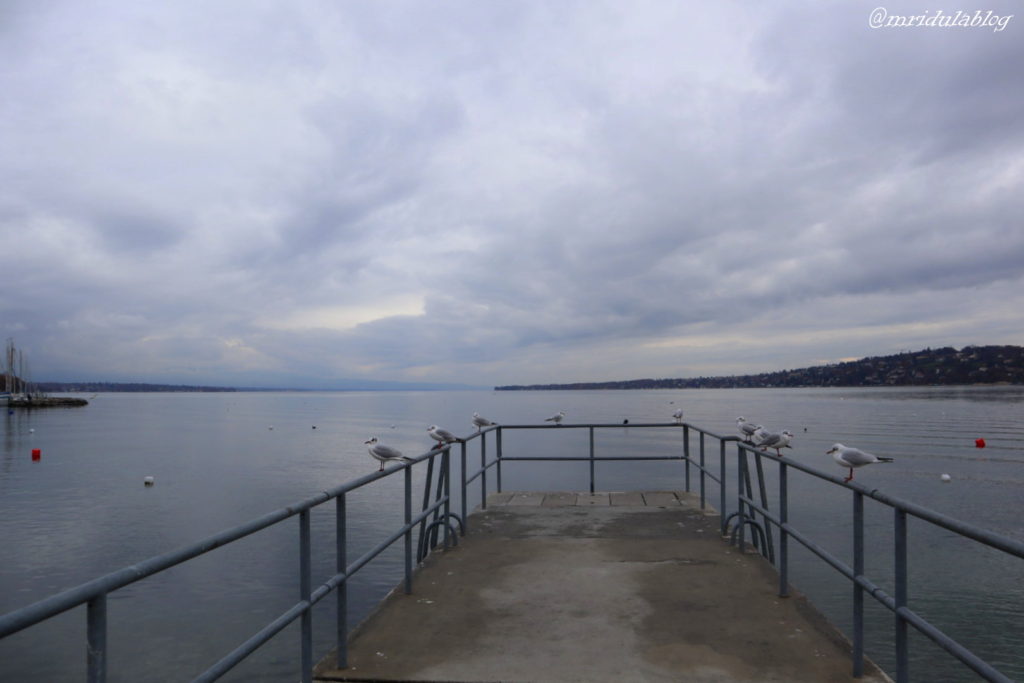 The weather at Geneva for the whole day was grey and overcast, how I wished for a bit of sunshine!
I like it a lot that I can connect the M50 easily with my mobile. My preferred mode is via the CanonConnect App. It is easy to transfer the pictures on my phone and share it on the go. I have this feature with my Canon DSLR too.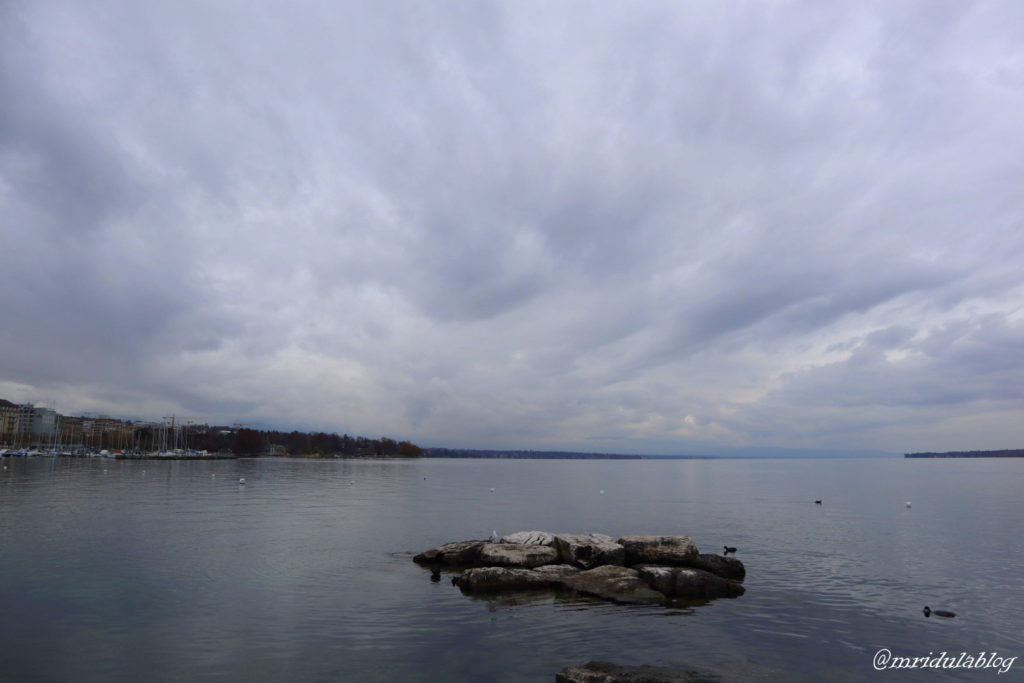 And while I was cribbing about the overcast day I was told, I got a good deal because it is even more difficult to hold the umbrella in one hand and operate the camera at the same time!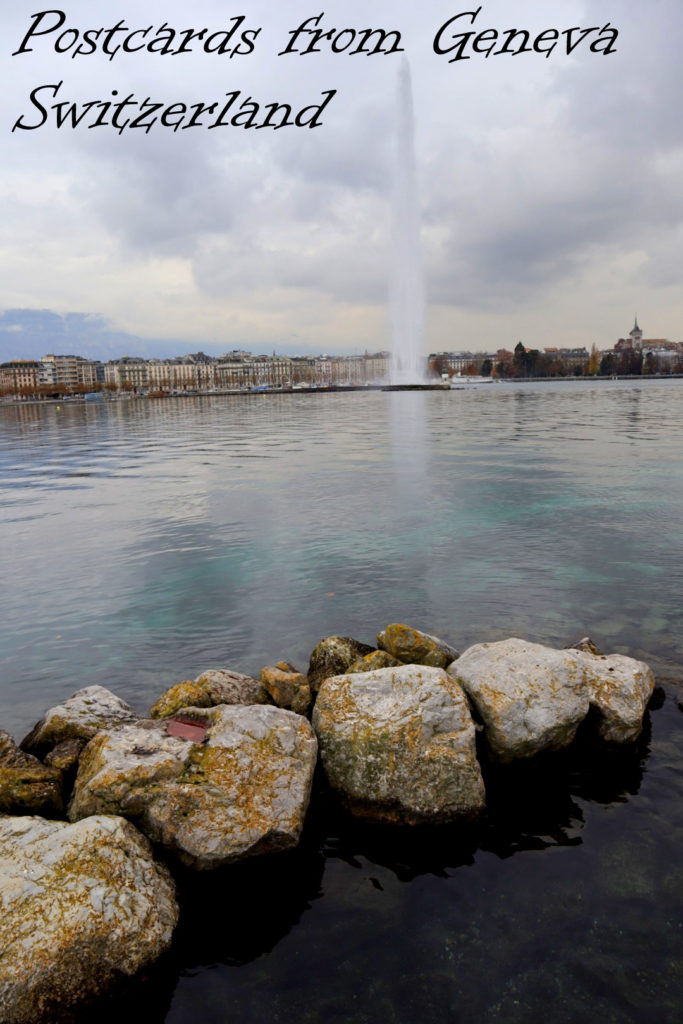 I quite liked using the Canon EOS M50, where it scores a lot of points is being lightweight to carry and yet giving excellent pictures. Being able to download the pictures to my phone is another plus. I also liked the touch screen particularly to adjust focus! If you are looking for a light weight camera packed with features, mirrorless is the way to go!