This South African elephant was in a playful mood at the Manyeleti Game Reserve in the Limpopo region. They look so majestic. And all the rangers considered the charge of an elephant extremely dangerous.
But for quite sometime on a lazy afternoon this one kept playing with mud and water. And I so enjoyed clicking it.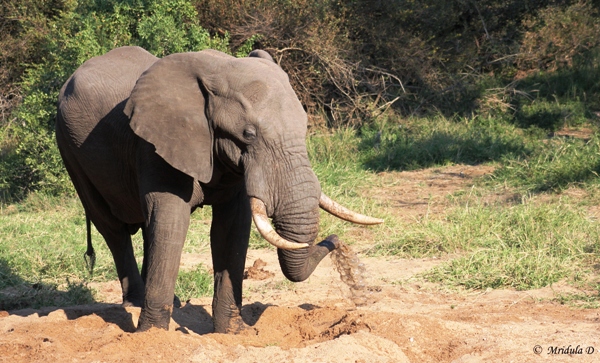 And tomorrow I should be back from Nepal and to live blogging. In the meanwhile here is another picture of the same elephant.