My acquaintance with Dubai is only with the airport and the Emirates. I have transited thrice but never ventured into the city yet. I have been only a transit passenger to Dubai till now. The first trip was in 2001 when I was flying to Athens for an academic conference. I had a 23 hour layover while coming back. And yet all of it was spent on the airport.
I transited again in 2009 and 2011 while flying Delhi-Manchester. On both these occasions I had only a few hours to spare and once again they were all spent at the airport. While I quite like the Dubai Airport, I certainly wish to explore more.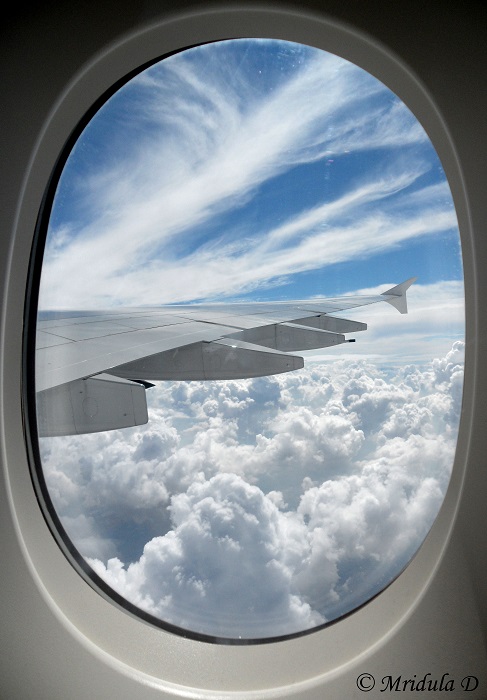 At one point my younger nephew (also known as Brat 2) did a long internship in Dubai. I almost made a trip then. I researched Dubai Packages and Dubai Tourism options but it was not to be. That trip also got shelved.
If I get a chance to go to Dubai here is what I would like to do
Go on a Dessert Safari
I have read a lot about the dessert safaris in Dubai. Though I do get motion sickness easily I am still determined to go through the experience whenever I get a chance. I wish I could do the hot air balloon ride too but I will be happy with just a safari to begin with.
Go Shopping
Though I am not a hardcore shopper but then there are places which make me happily go shopping. Jaipur and Thailand readily come to mind. I have a feeling that Dubai would be the same for me. I am waiting to test this theory.
Stay High in the Clouds
I have seen and drooled at the pictures of people posting tip of the buildings seen through clouds in Dubai. I am not sure how common the experience is, but I certainly wish to stay high enough in a room and see if I can talk to the clouds!
Explore the beaches
I have read of public beaches and private beaches in Dubai. I would wish to experience both when I visit Dubai.
Explore the Traditional City
Though a lot of the city is modern, I would certainly like to explore the old souks of Dubai and see if they can transport back in time.
What do you say about my wish list? What have I missed out?