It is now nearly two weeks since I came back from South Africa and yet mentally I am still there! So for the Sky Watch Friday what else to post but more pictures from South Africa. It is a beautiful country with beautiful people! I hope to go back there one day!
Sabi River Sun was such a pretty property with 18 hole golf course and the Sabi river next door. But we stayed there for just one night, almost as a transit to Nelspruit Airport. So I could hardly explore anything out there, which is such a pity.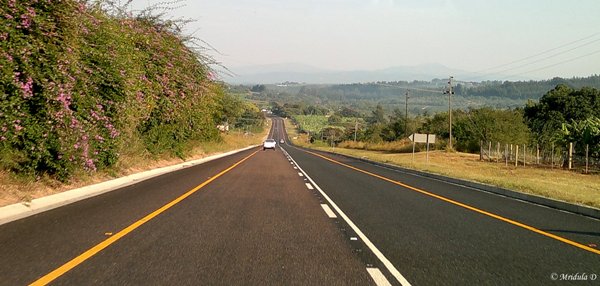 Drive to Nelspruit from Hazyview, South Africa
I loved the panorama route through which the roads go both in the directions of the Limpopo and Mpumalanga regions. Such empty roads in itself are a feast to the eyes if you live in Delhi, India! They were the norm at the Panorama Route in South Africa. Nelspruit is the airport that serves Kruger National Park and the surrounding areas. It is a small delight too.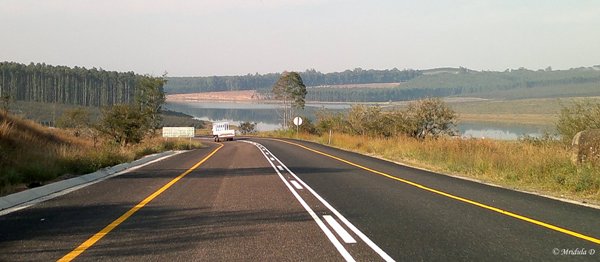 The Panorama Route, Mpumalanga, South Africa
You have believe me when I say that I clicked this picture from a moving vehicle and it was easily moving between 80-100 kilometers per hour. While moving at that speed I quickly realized that the SLR had to be dumped. With my SLR I was struggling to keep anything in focus whereas it was easier to focus using the cell phone. So all the pictures that I posted today are clicked from my cell phone.
With a moving vehicle you also need to start reacting to a place before you approach it. Otherwise by the time you react, the spot has completely vanished. I learned this after many missed opportunities. I wonder if there are treks in the region too?