I finally managed to upload the pictures from Mcleod Ganj, Triund, Snowline (also know as Ilaka) and Lehs Cave.
Traveling to the mountains is always magical. I have a lot to write about and I will be mixing my UK and Himachal Pradesh posts.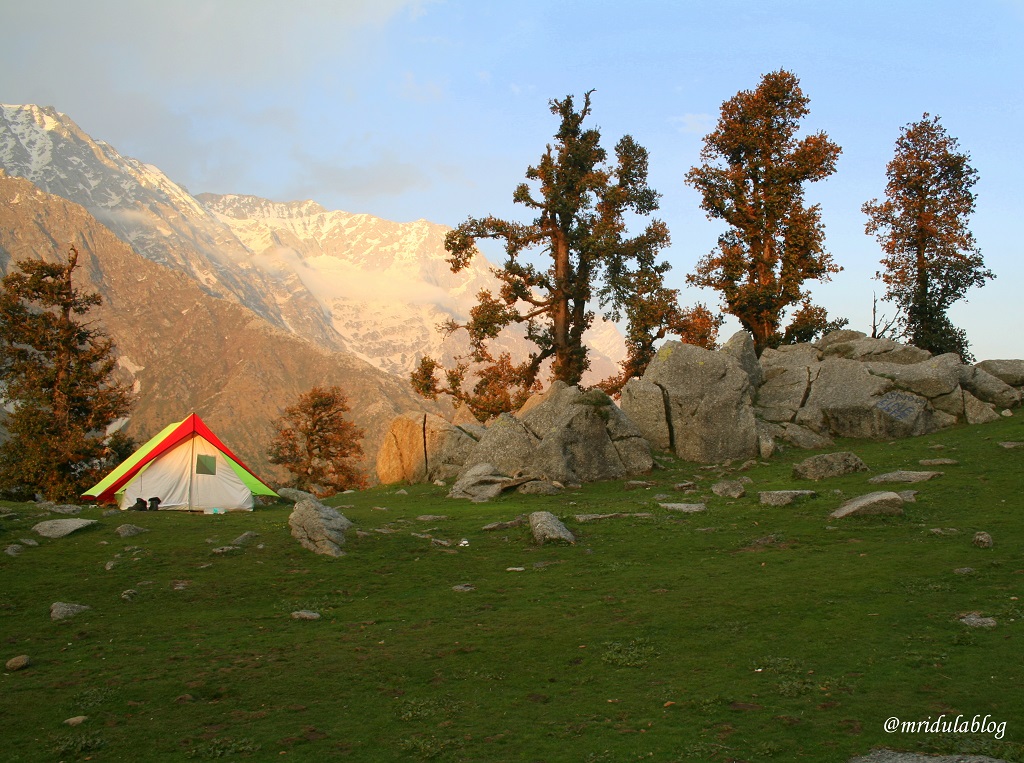 I got three days worth of fabulous sunsets but this one on the Day 3 of the trek was the best. And the note to self is that while shooting sunsets I should take more of the sky and less of the hills in the frame!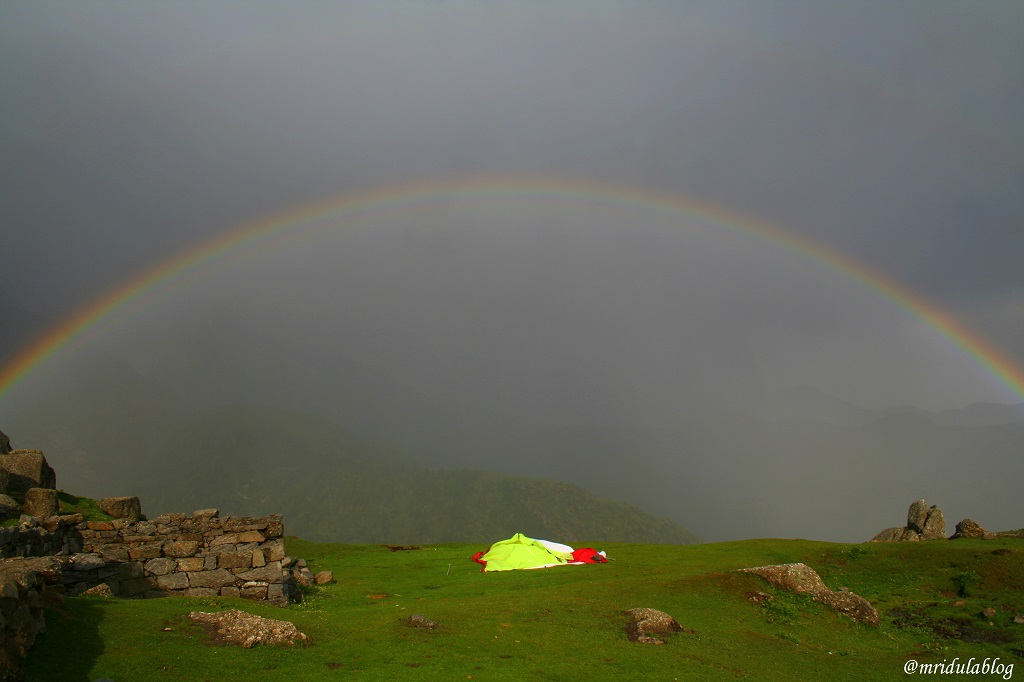 As I say, in each trek some rain must fall and we had quite a bit of it. But I would live with it every time if I get to click and see (in that order) a rainbow at the end of it.
And when I wish to write about this trip, I have to complete a report for the office (I am changing jobs too) which comes first.

But very soon, this trip account is waiting to get written. In the meanwhile enjoy the video of the Triund campsite!