This was my second visit to the beautiful 24 hour fresh flower market in Bangkok called Pak Klong Talat (also spelled Pak Khlong Talad). I absolutely loved the flower market, so I was delighted at the second chance! This time I also wanted to click people apart from the flowers! So here is a photo feature on Pak Klong Talat- the beautiful flower market from Bangkok!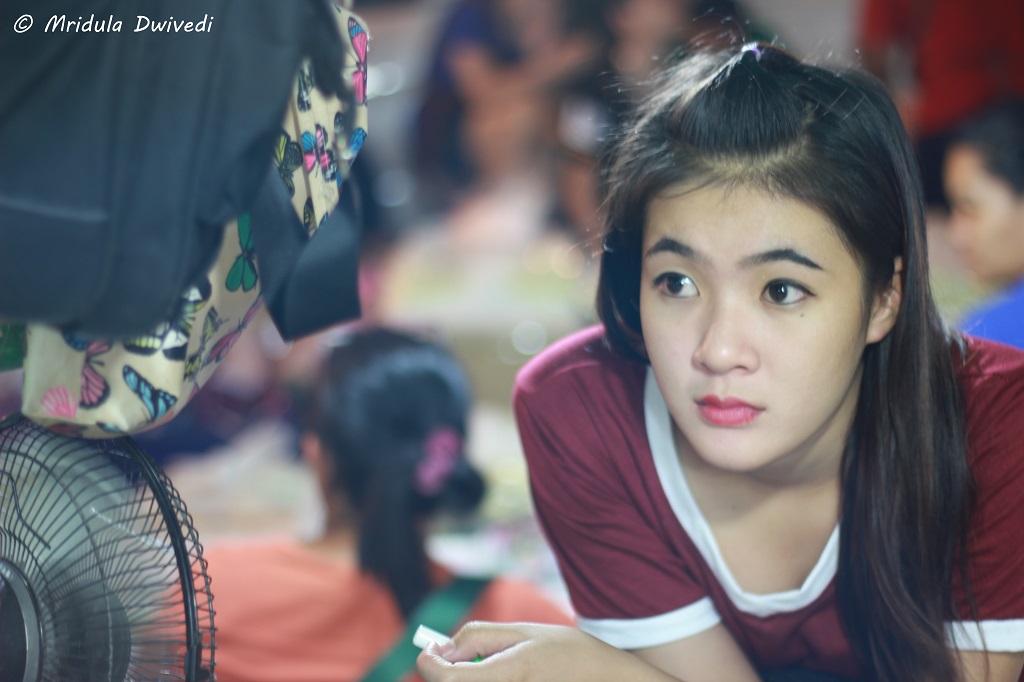 The advantage of walking in a group of bloggers is that everyone has a camera. Everyone is clicking someone so it is possible that I also gather courage and point my camera at someone, in this case at the pretty girl above! I showed her the picture saying, "you are beautiful!" She rewarded me with a squeal of delightful laugh!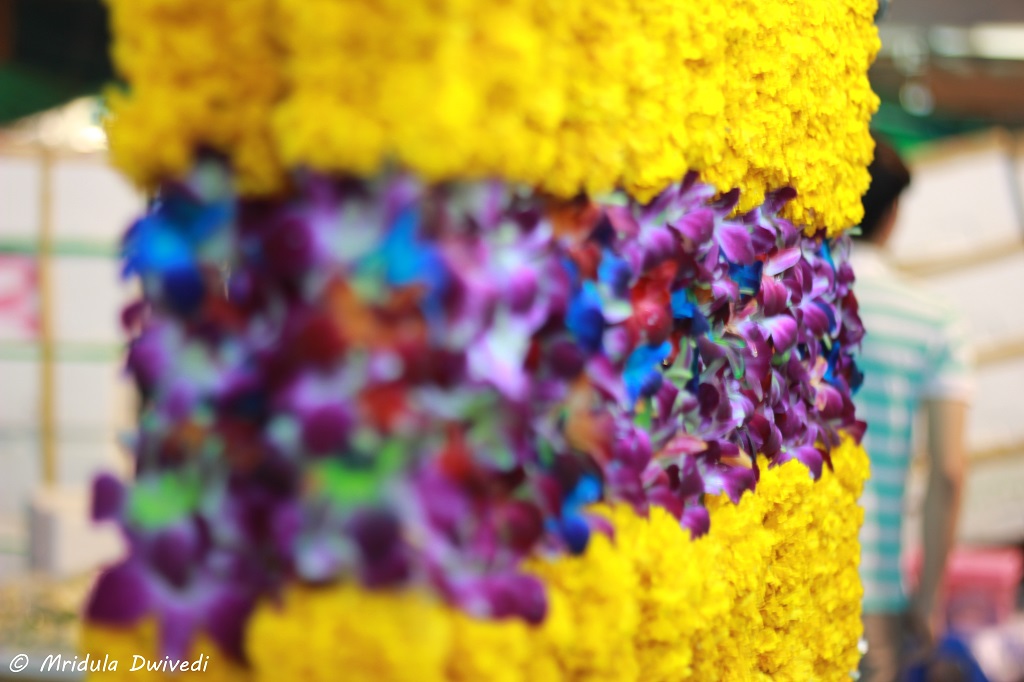 Pak Klong Talad is full of marigolds and it is full of orchids separately. I liked the fusion of the two! It is actually a wholesale flower market which looks kindly at the retail buyers too! They are friendly to tourists as well! It is located on the Chak Phet Road near Saphan Phut or the Memorial Bridge. Both my visits to the place have been at night. Now I want to visit it during the day time!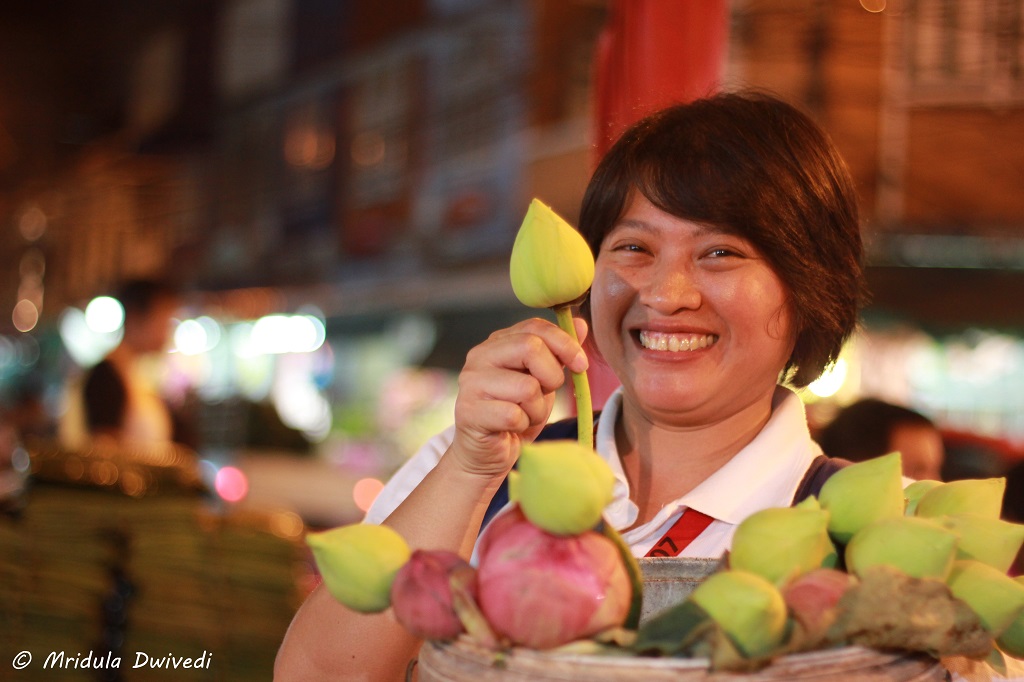 Our guide (beaming in the picture above) gave us a simple pointer for photography- "when you point your camera and ask, if the person smiles go ahead and click, if not chances they are not going to be happy!" It worked beautifully. Everywhere I tried to click a picture, people smiled.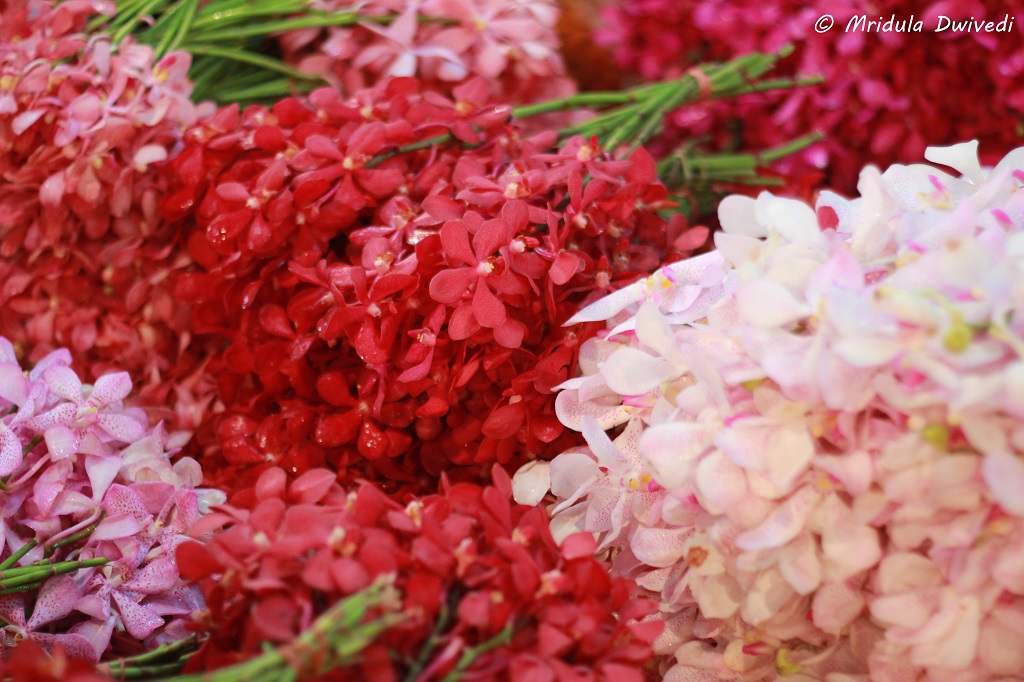 When I remember the riot of colors I saw in the flower market, I wish I had better photography skills. I was particularly impressed with the heaps of flaming orchids, but only if I could capture what the eyes saw!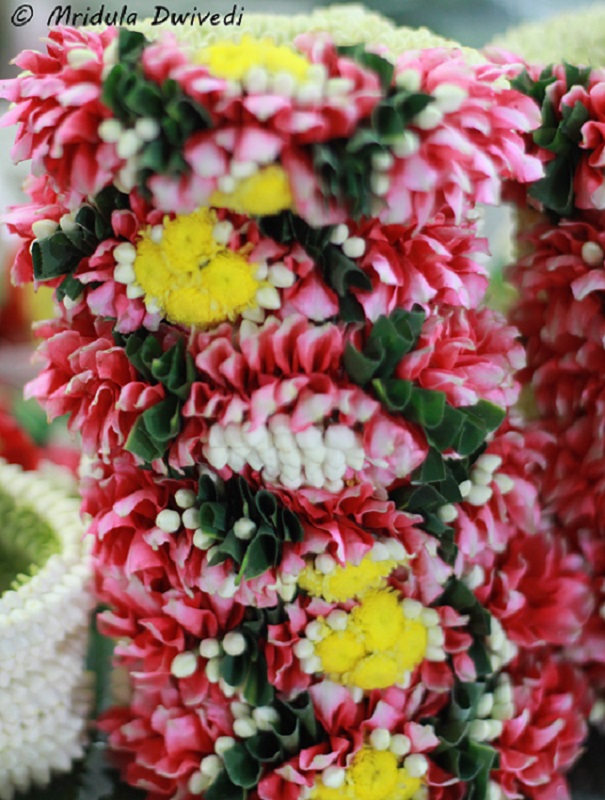 Hotels in Bangkok often leave fragrant floral arrangements in the room for the guests! There is the Museum of Floral Culture in Bangkok which highlights the role of flowers in the society. Like any other culture flowers are associated with worship, sorrow and joy in Thailand too.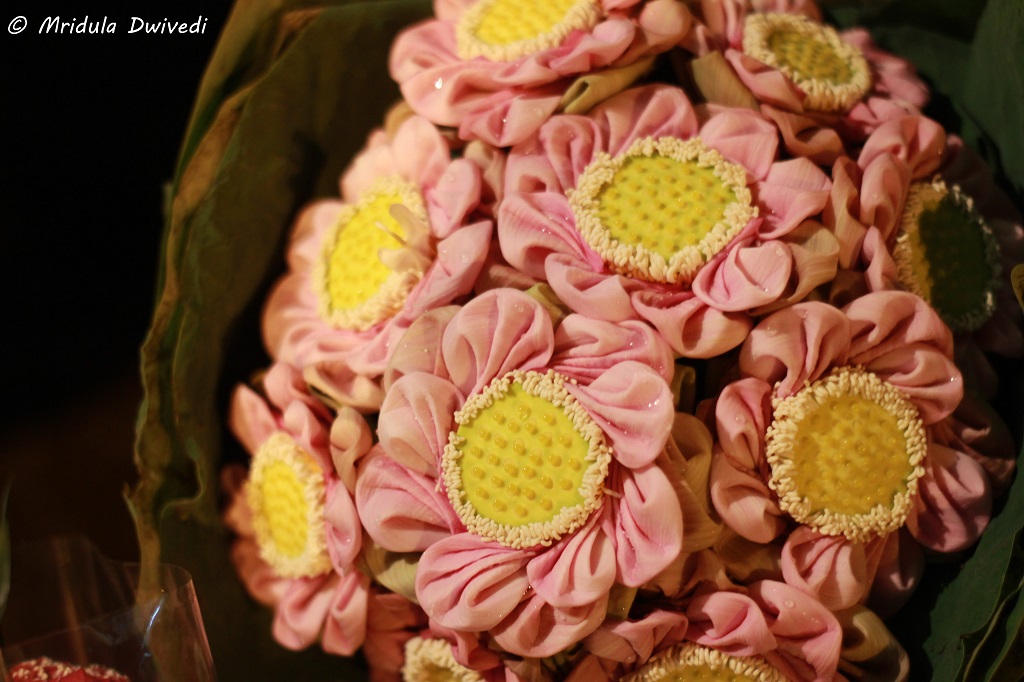 When I first saw such an arrangement of lotus flowers in 2013 it was in Siem Reap, Cambodia. I remember I asked out loud if they were real! I was encouraged to take one out and see for myself! I now know these are real lotus flowers gone designer!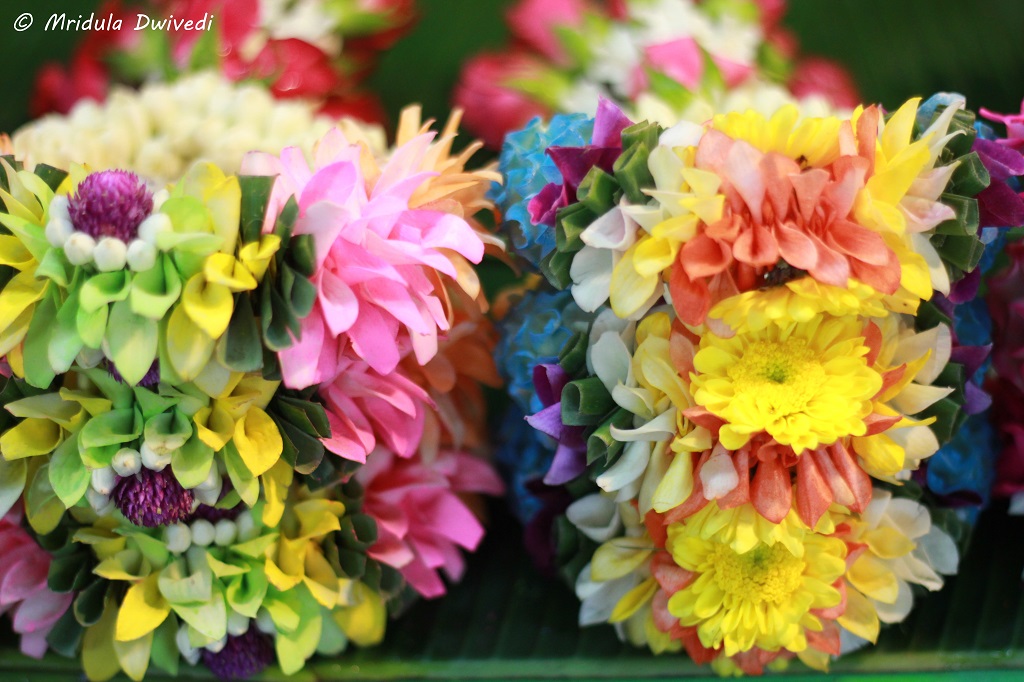 I so love Thailand for its vibrant colors and they are prominently on display in the local markets. If they are flowers, it is a double bonanza for me! I simply adore flowers!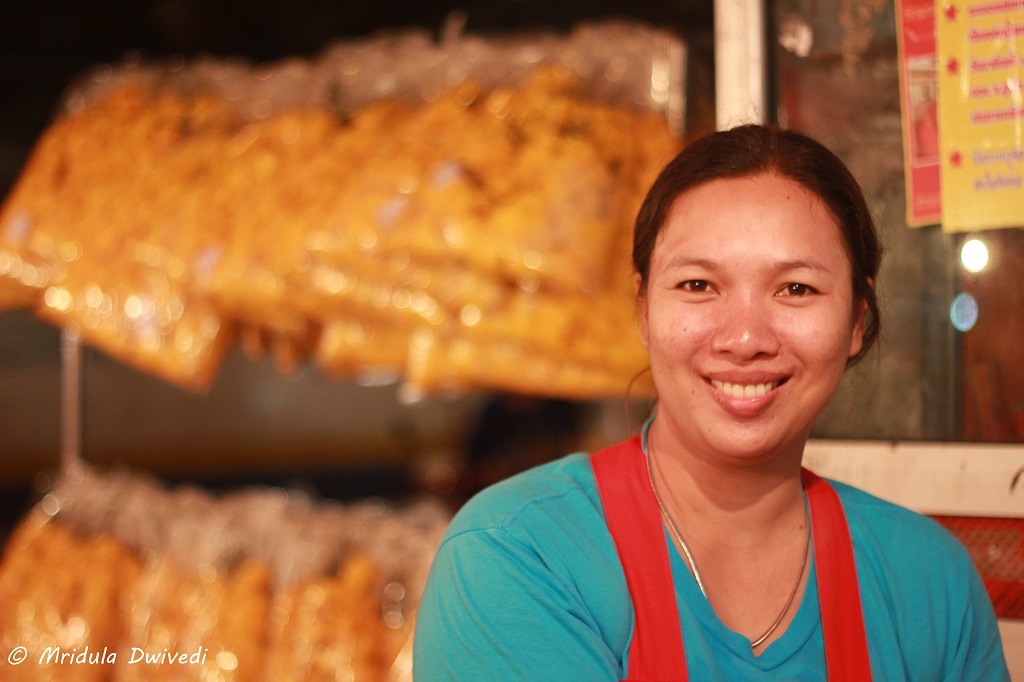 By the end of my trip, I was beaming too and who will not if they spent an hour amidst such amazing surroundings!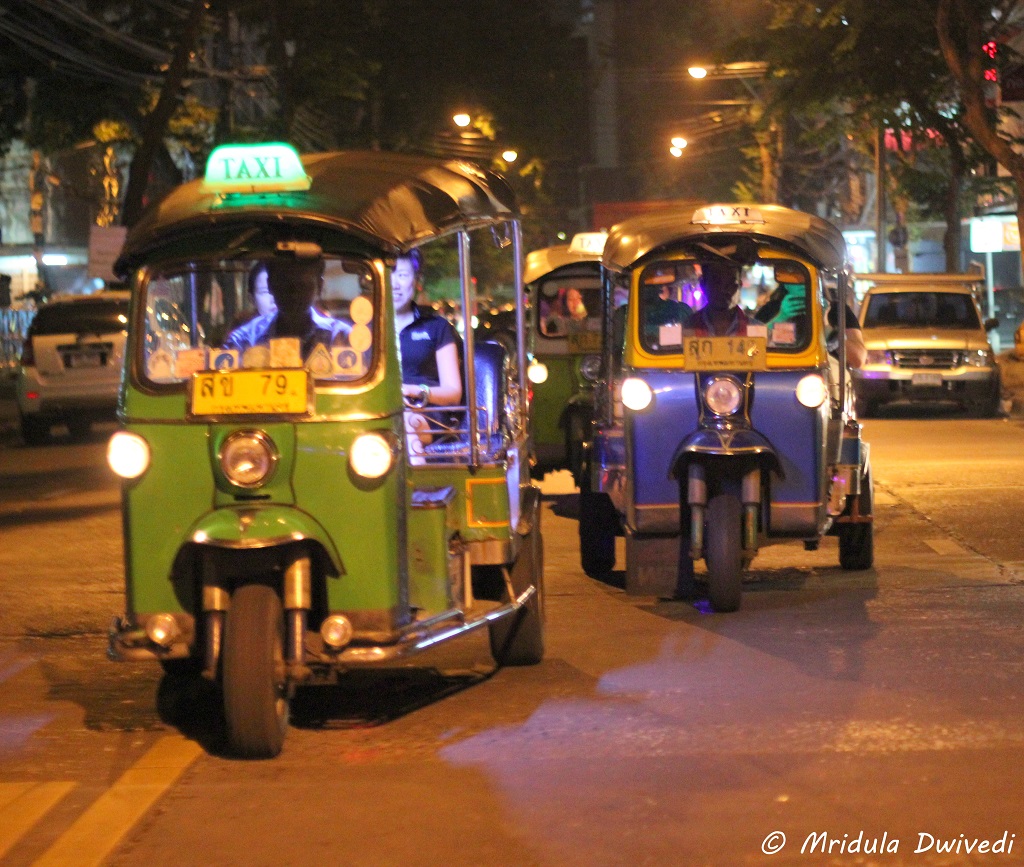 But the day was not over yet, we enjoyed a tuktuk ride to our next destination- the Chinatown in Bangkok, but that is going to be a separate post!
PS. My trip to Thailand was sponsored by Tourism Authority of Thailand. I was invited to attend TBEX Asia 2015