When we went on a family vacation, parasailing for kids in Goa was never on the agenda. But they managed to put it there soon and were done with it too!
We finally managed to take a family vacation to South Goa this November. We all travel a lot, my husband does, so do I! Chhavi travels with both of us! But we three rarely get a chance to go together!
But this time we were a big group. Seshadri and I were there, so were double trouble– Chhavi and my niece Vasu. Seshadri's parents were there. And one of Seshadri's college friend joined us too. So in all we were 7 people staying in a serviced apartment in Goa.
Still one evening it was only the kids and me chilling at the Fatrade Beach. Everyone else was tired and taking their siesta. Double trouble asked me if they could go parasailing. I told them to go and inquire about it. If the experts allowed them I would think about it.
The place was about 50 meters from the shack which we used to frequent. I thought the girls will not go on their own to ask! But off they went without giving me a backward glance!
They came running back to say they would be allowed and it 2400 rupees for two people. However, at that moment due to lack of customers, the parasailing was halted temporarily. I knew that. But they thought it had stop for the day. I didn't correct them.
So, they went back to the beach again. However, in a while the parasailing guys got another customer and it went up in the air. They came running with excitement shouting, "lets go, lets go!"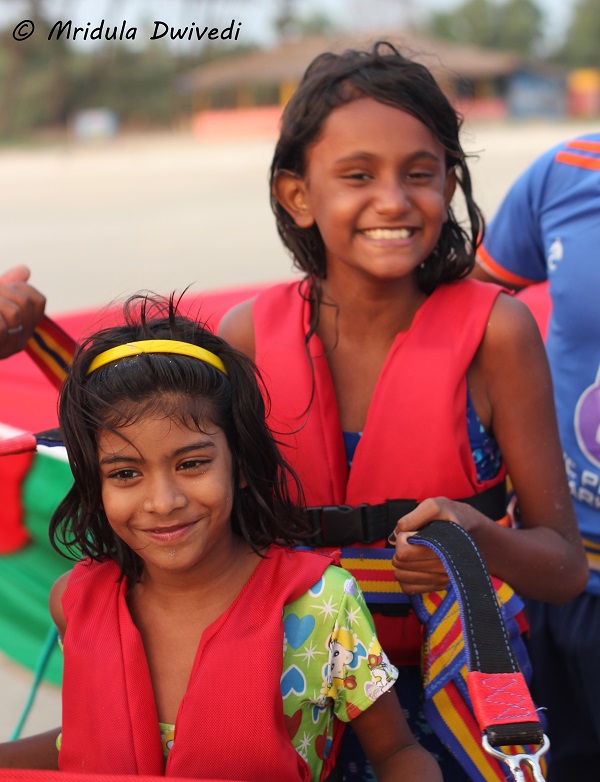 I got up thinking I will talk to the guys and see if they were really allowed. I was still finding it hard to believe that they would take two small children up in the sky! But they told me as well, that it was not a problem at all.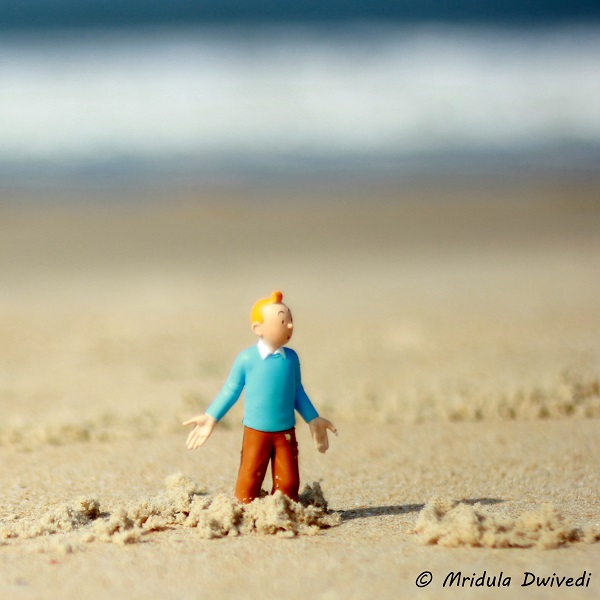 Out came two small life jackets for kids. The girls are eight and ten. There was no other adult from my family on the beach. The decision to let them go was entirely mine. Truth be told I was scared but I did not want to hold them back! Tintin was equally surprised at what I was doing!
But my heart was almost in my mouth. I, for a second, thought of the consequences of something going wrong but then I had seen the sail go up so many times the same day. There was an instructor with them. He went on all the sails.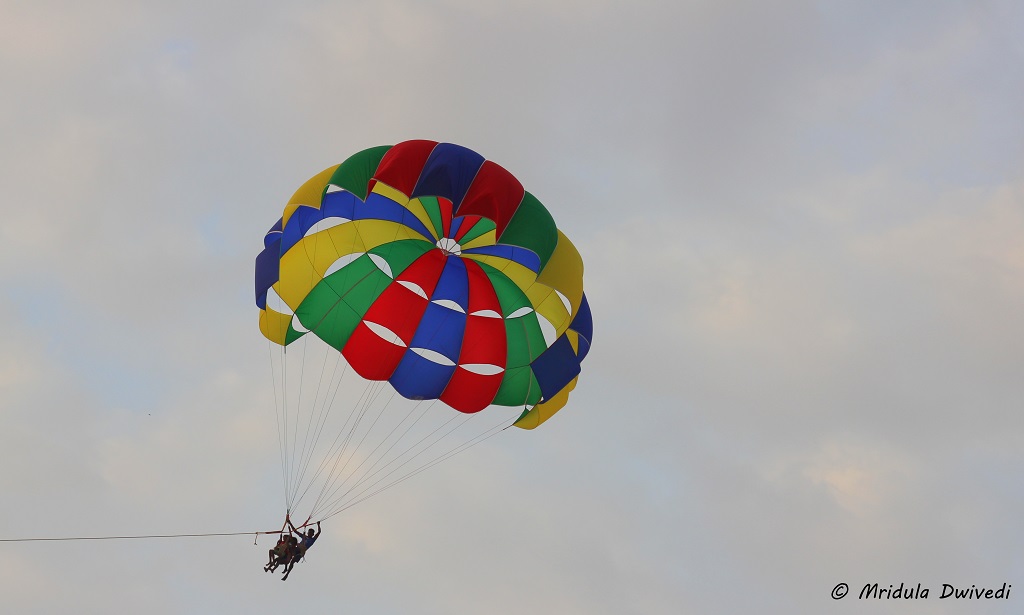 And within no time they were soaring up in the sky. They must have remained up in the air for just a little more than a minute. And yet it felt like an eternity.
Here is a short video of their adventure. I stopped mid-way because the guys handling the activity wanted me out of the way of the ropes.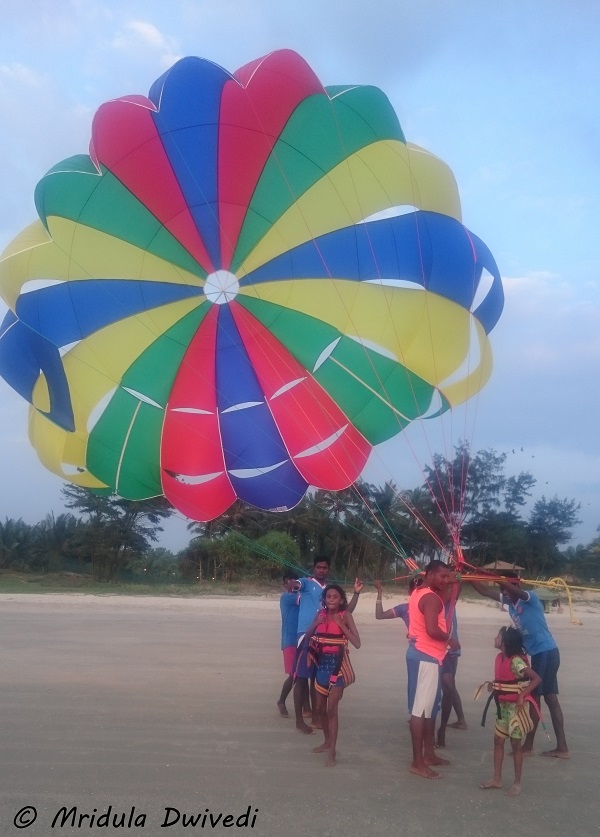 As they came back to terra firma, I exhaled a huge sigh of relief. They were on safe grounds again!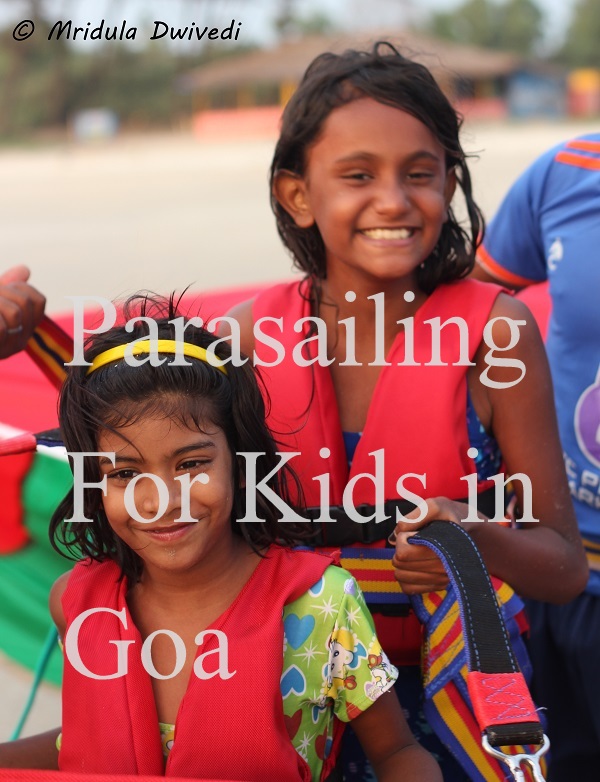 They were busy, chattering with each-other. And of course, they wanted to do it again!