One night is not enough in Chanthaburi. I was invited to Chanthaburi by Tourism Authority of Thailand on a post TBEX Asia 2015 FAM trip. We stayed in the Old Town Chanthaboon. It right by the Chathaburi River. The town is supposed to be 300 years old, prominent in the time of King Narai (1665-1688).
We were staying at the Rajamaitri Historic Inn which is right in the middle of the old town! As we had reached by early evening, I had time to go out and explore on my own. The old community is stretched along the Sukhaphiban Road. From the Inn I turned right and eventually walked to this site!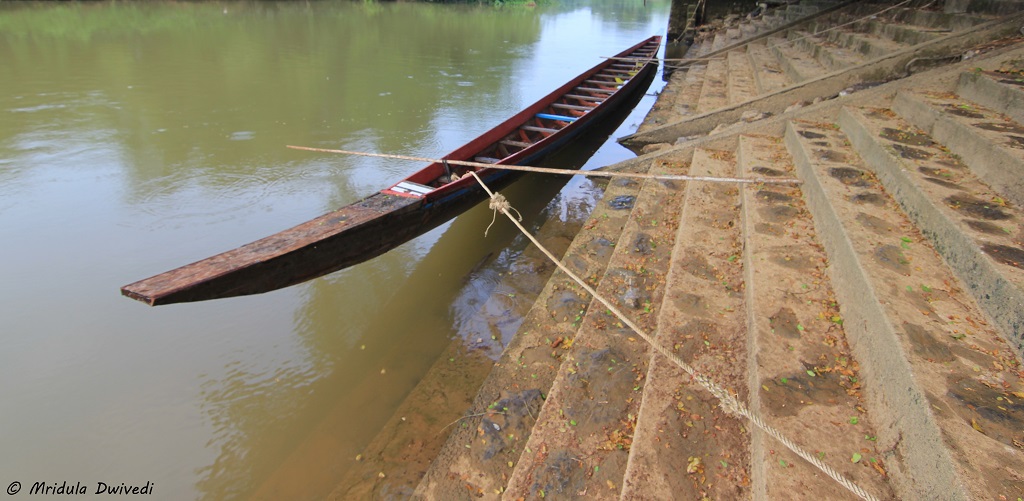 It was close to a shrine. While I reached the shrine, it started to rain. I sat in the porch but thankfully the rain stopped after a short while. I walked around and saw this long boat tied around to the steps. There was no one around!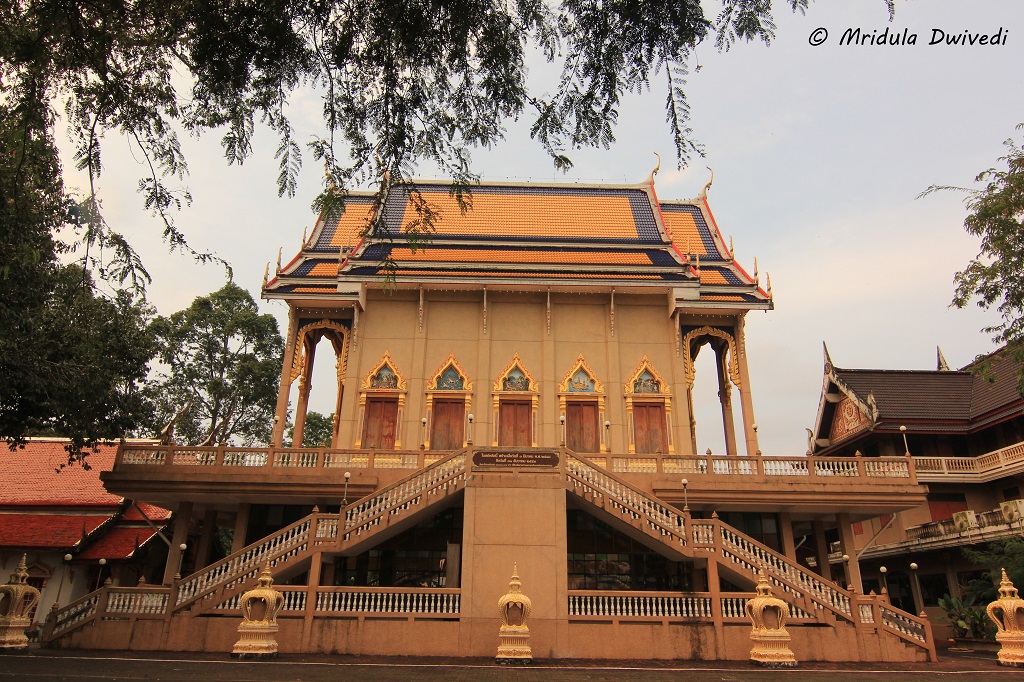 The boat was tied close to this grand structure. It was a brooding weather. It felt like tall armed knights would come out anytime, cut the rope and sail away in the boat tied to the shore! If they noticed me they might carry me along! But then right in front of the shrine was a busy road, which cut short my day dreaming about knights in the brooding weather!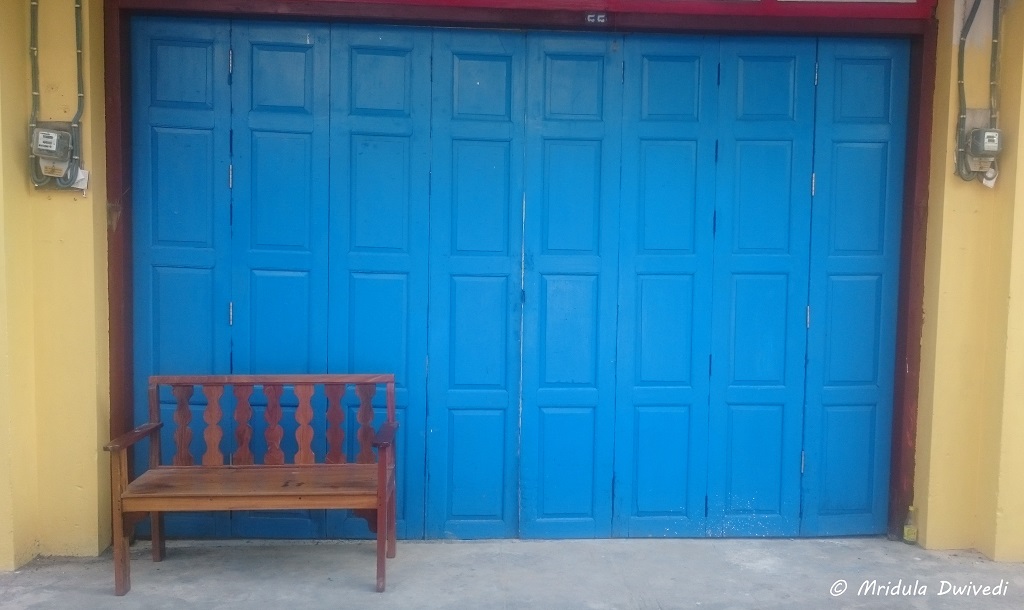 The Old town Chanthaboon was a thriving community of Thais, Vietnamese and Chinese in the old times. King Rama V is said to have visited it twice. But the community gradually went in decline. Then in 1990 there was a fire followed by a flood in 1999. But in 2009 restoration efforts started.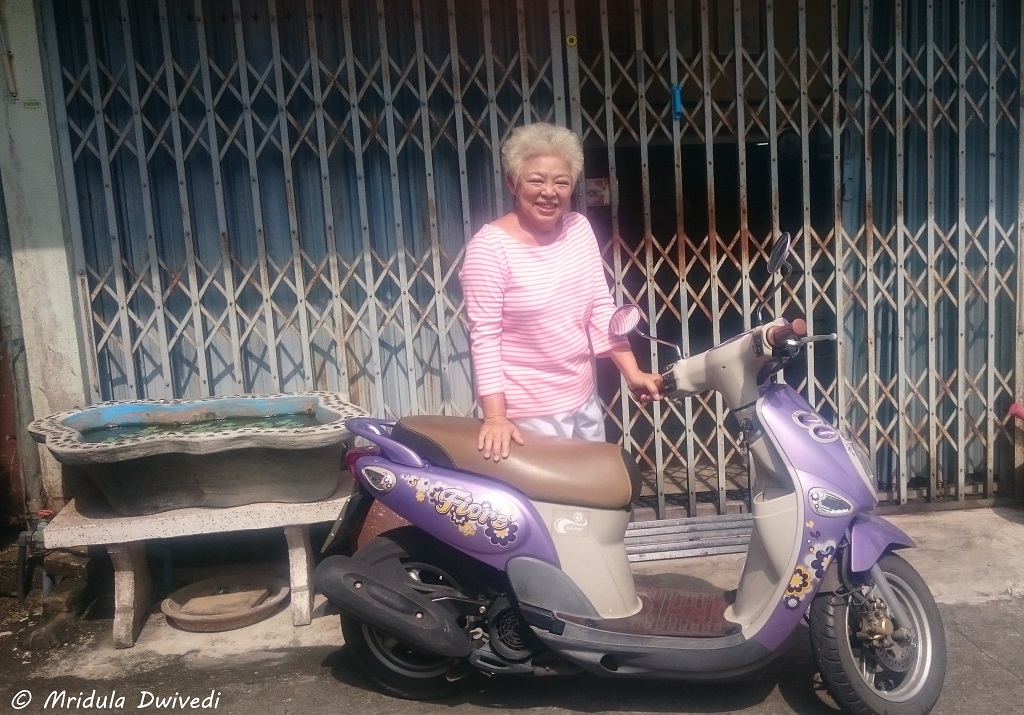 Prapapan Chatmalai took us to show the Chanthaboon Learning Centre in the morning. I was lucky she gave me a lift on her scooty to the center. She is an active member of the community. She is involved in the committee responsible for the restoration of the old town. I hope I will be as active as her in my 60s.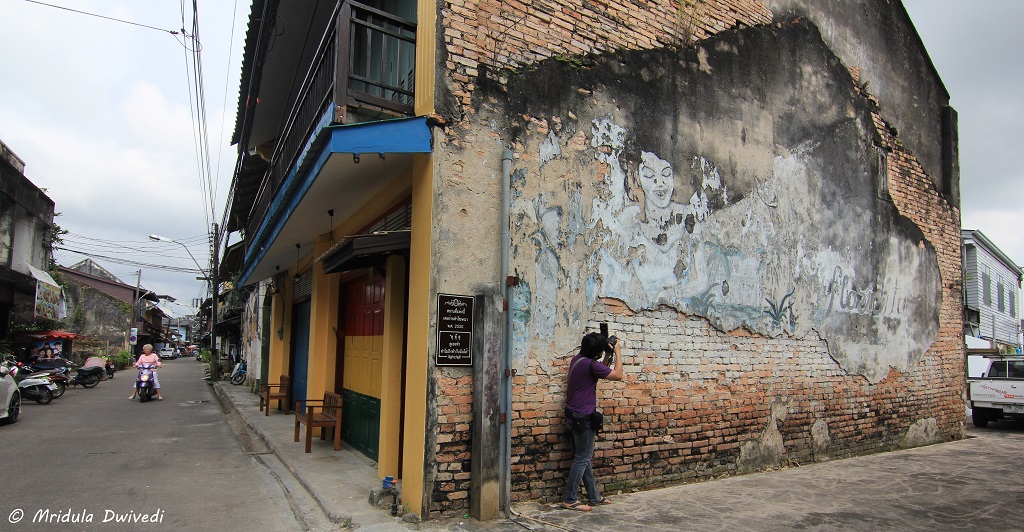 The Chanthaboon Learning center has pictures of the town displayed over the building. I saw something similar in the center first. I tried to copy it but I need to go back and try this shot again! You can still see what a beautiful old town Chathaboon is.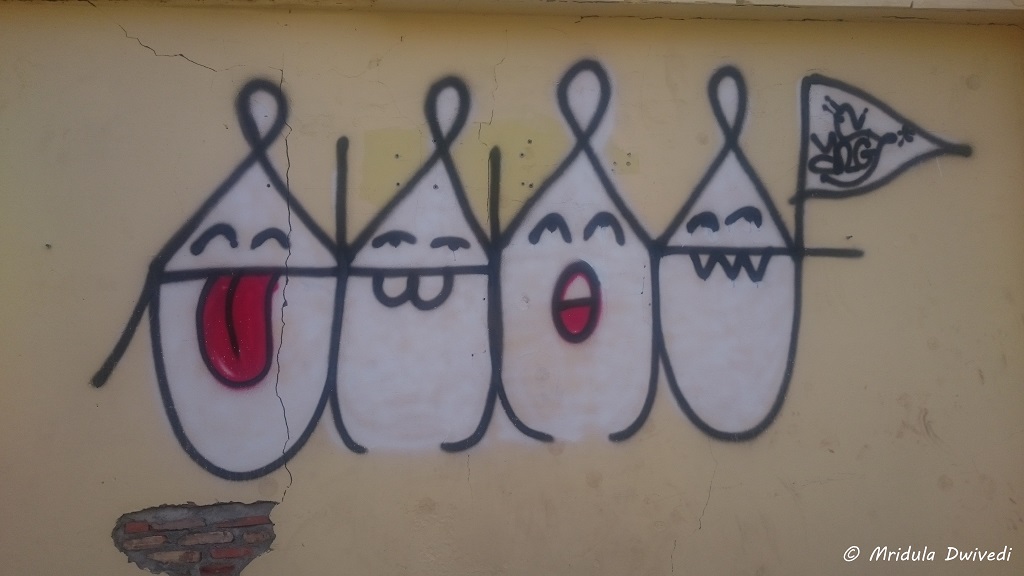 Many walls have graffiti and it adds to the charm of the place. You can see more pictures of Chathaburi in my previous post.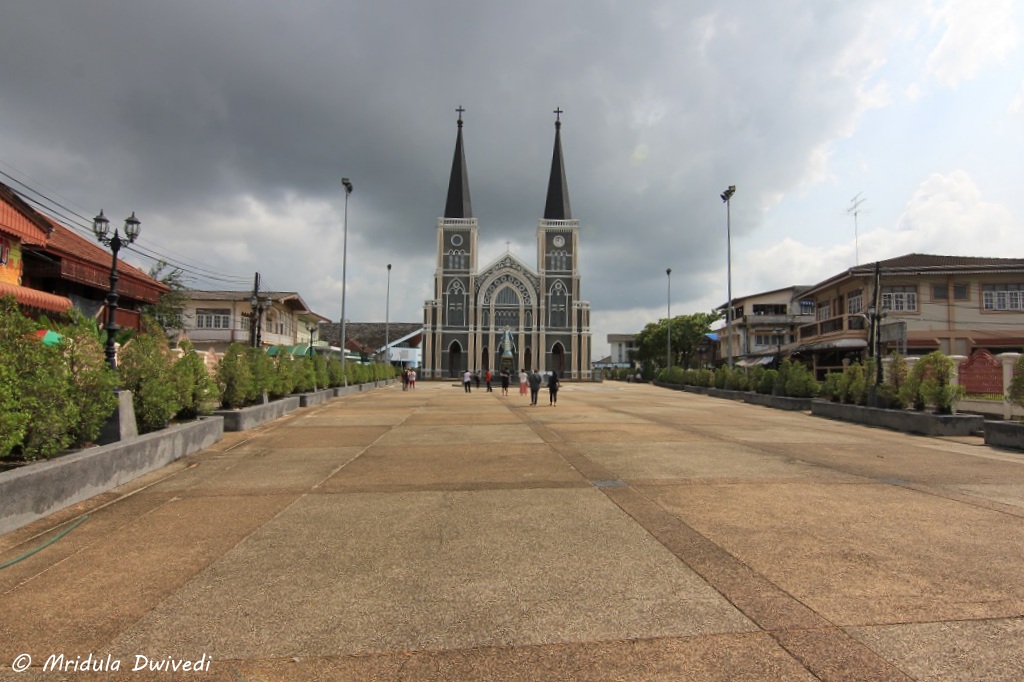 Our final stop was The Church of Immaculate Conception which has been built by the Vietnamese community.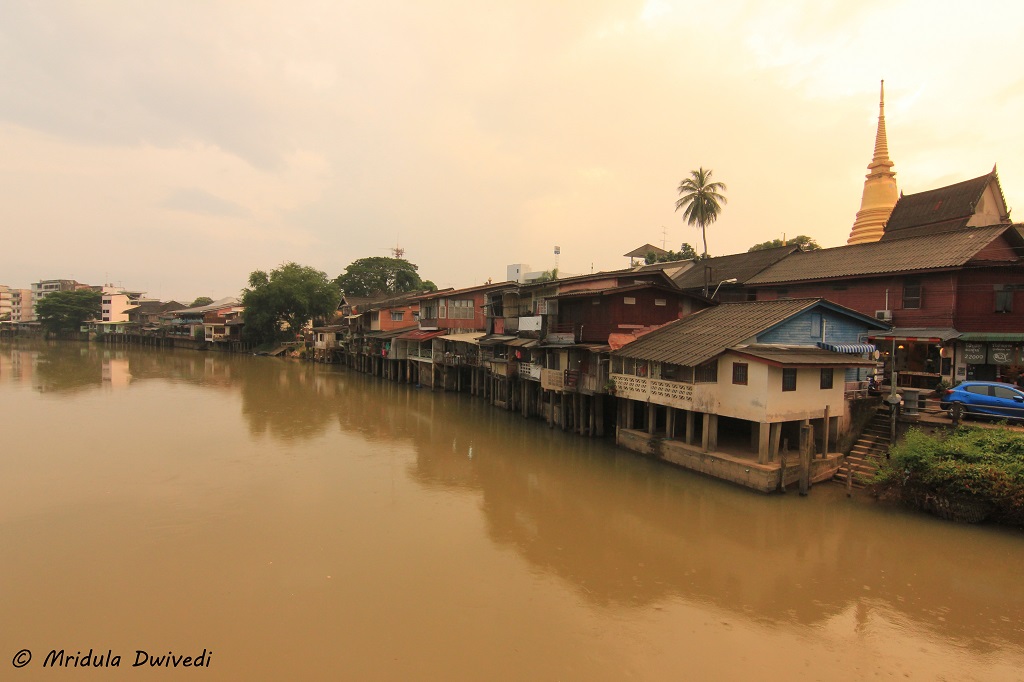 I could have happily stayed for another night at both Rayong and Chathaburi. But then I hope there is going to be a next time.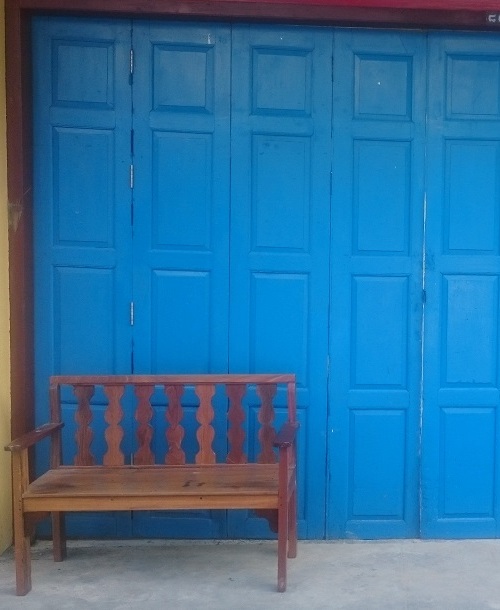 The historical facts about the town has been taken from this Bangkok Post article about Chanthaboon.