Ramkund is a well preserved stepwell or 'baori' in Bhuj, Gujarat that is a little off the beaten path. I have been to Bhuj a few times and in 2019 I was willing to move away from the well known places like Aina Mahal and the Kutch Museum.
I visited Gujarat in 2019 on an invitation from the Gujarat Tourism Board. Our media group had a guide who was willing to drop me by the Kutch Museum while the group visited the Aina Mahal. Ramkund is close by the Kutch Museum and thus started my adventure.
Anant, our guide dropped at the beginning of the road to Ramkund. After walking a short distance I easily located the baori! When I visited there were just two couples sitting there. There was not another tourist to be seen!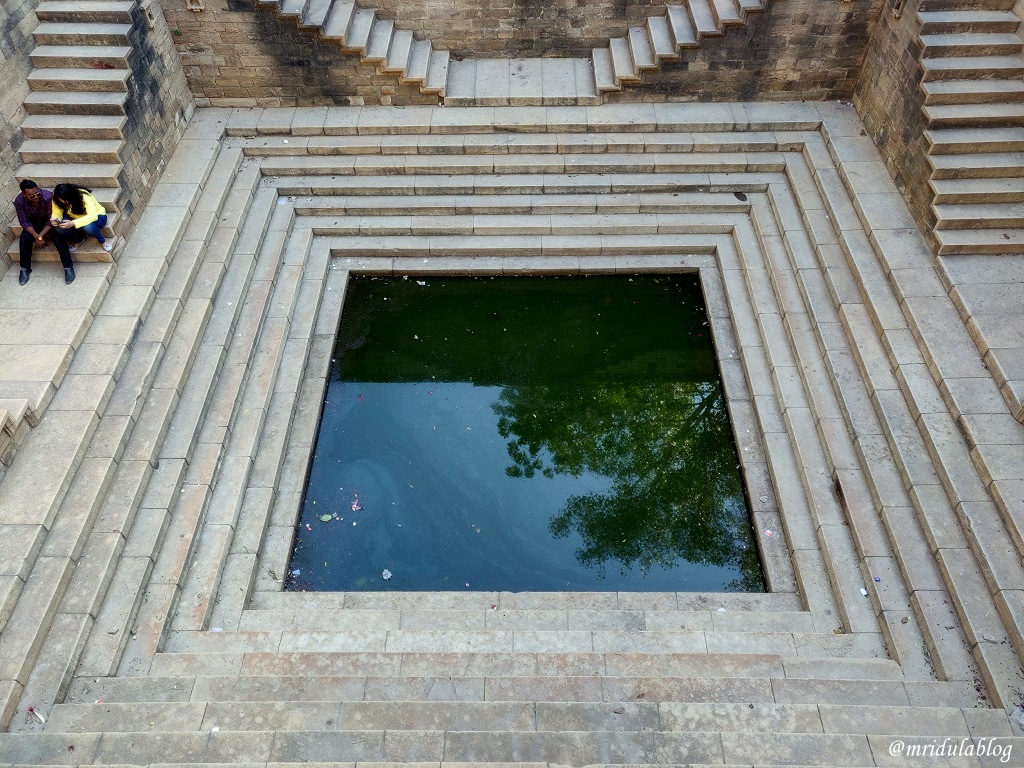 There are bigger and more ornate baoris in Gujarat, Rani Ki Vav near Patan readily comes to my mind which is a UNESCO World Heritage Site. However, I love all kind of stepwells and I thoroughly enjoyed my visit to Ramkund in Bhuj.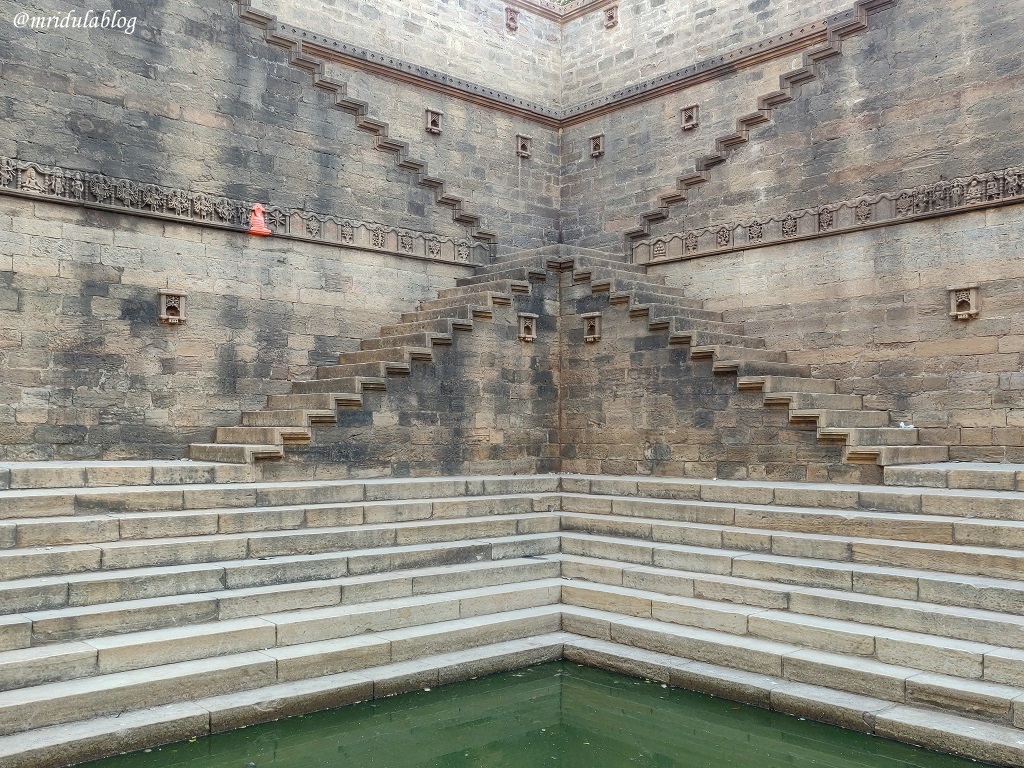 The Incredible India website gives the following description of the stepwell. Other than that not much is known about the origin of the stepwell.
I took my time walking around marveling at the symmetry and the thought behind the water conservation in the ancient times! I love taking pictures so after a while all my efforts went into that. I ended up putting my bright pink shawl (which I bought in Kutch) on the steps for effect.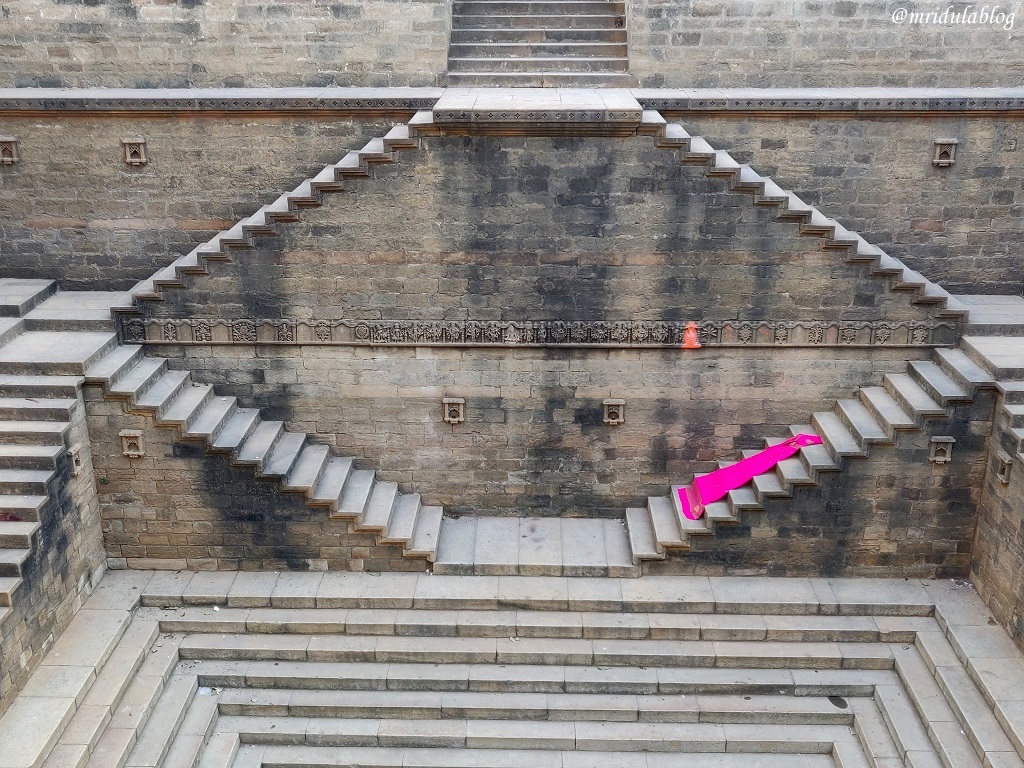 I marveled at how quiet it was the entire time I was there. The local couples were not too bothered by my presence and I was amused by their youth and need to meet away from the prying eyes! I remember requesting them to move out of picture frame once, I asked politely and they obliged.
Nothing monumental happened during my short stay at Ramkund Stepwell in 2019 but how sorely I miss those small joys of traveling in 2020!
The Ramkund Stepwell in #Bhuj #Gujarat pic.twitter.com/o8sINZ3Ubp

— Mridula Dwivedi (@mridulablog) December 8, 2020
If you are in Bhuj do check out this small stepwell that is right there in hub of city and yet somehow forgotten in time!