Mumbai and I usually meet when I have to attend an event in the city. This trip was no different. I was attending OTM and I was staying at Novotel Mumbai Juhu Beach. I was hosted as a blogger.
This time I was supposed to stay for two nights but it was not to be. My trip was cut short as I proceeded to Chennai and then Colombo on another blogging trip. I was staying in an sea facing suite right next to the Juhu Beach. I wish I could have stayed both the nights but my one night stand with Mumbai continues!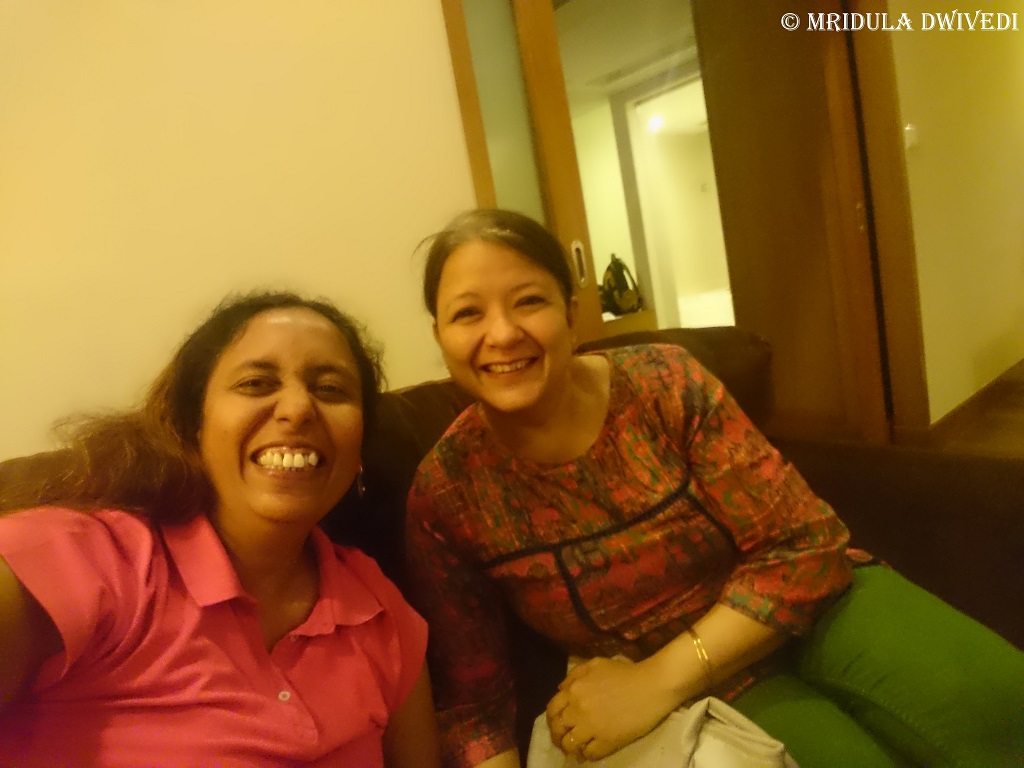 Novotel Mumbai Juhu Beach as the name suggests is right by the beach! From the swimming pool of the hotel you get a view of the ocean. The best bit about the trip was that my school friend Swati visited me at the hotel!
The Check-in
The check-in at the hotel was smooth for me as I arrived late in the evening after my event with Facebook Mumbai.
The Suite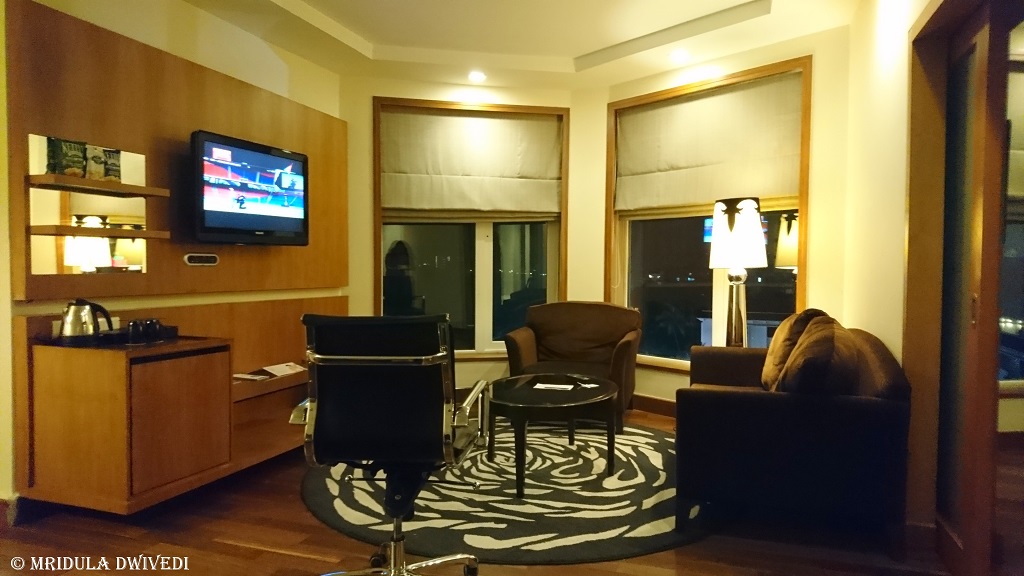 I loved my suite, the living room corner chair is the one to look out for. It gives you a fabulous view of the beach below and you can entertain yourself by people watching!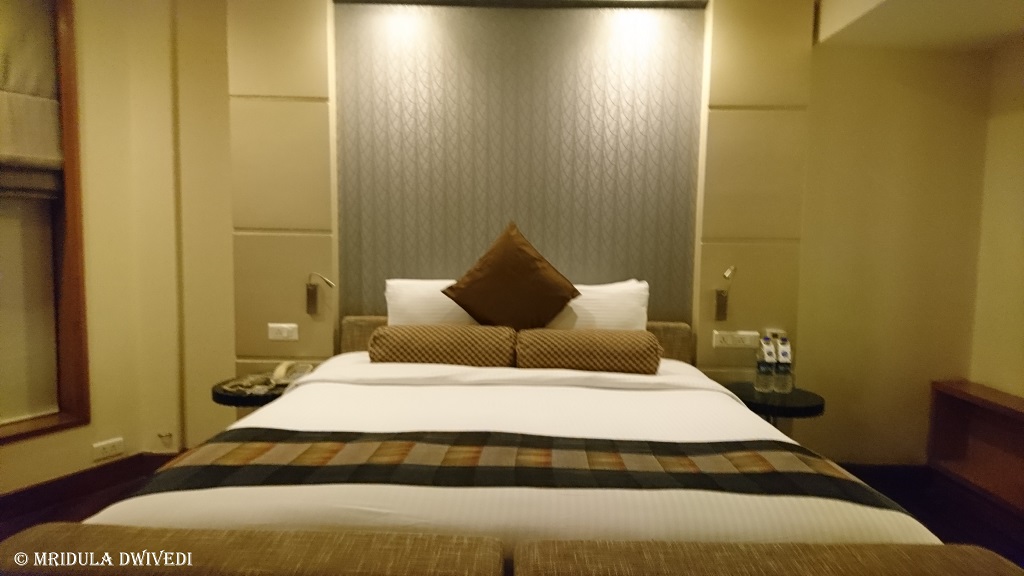 The bed was comfortable and the bathroom had a bath tub! I was told that the hotel has plans of refurbishing soon and it would be lovely to have a new look.
The Breakfast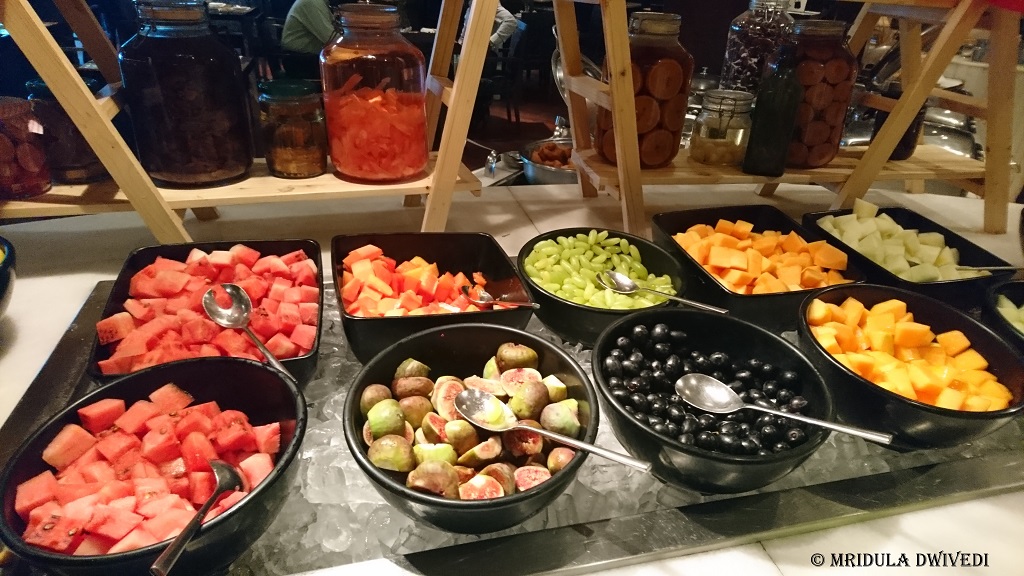 The breakfast at the Square had a large spread. Their fruit spread is particularly impressive. There are plenty of options both Indian and Continental options!
Dinner at Sampan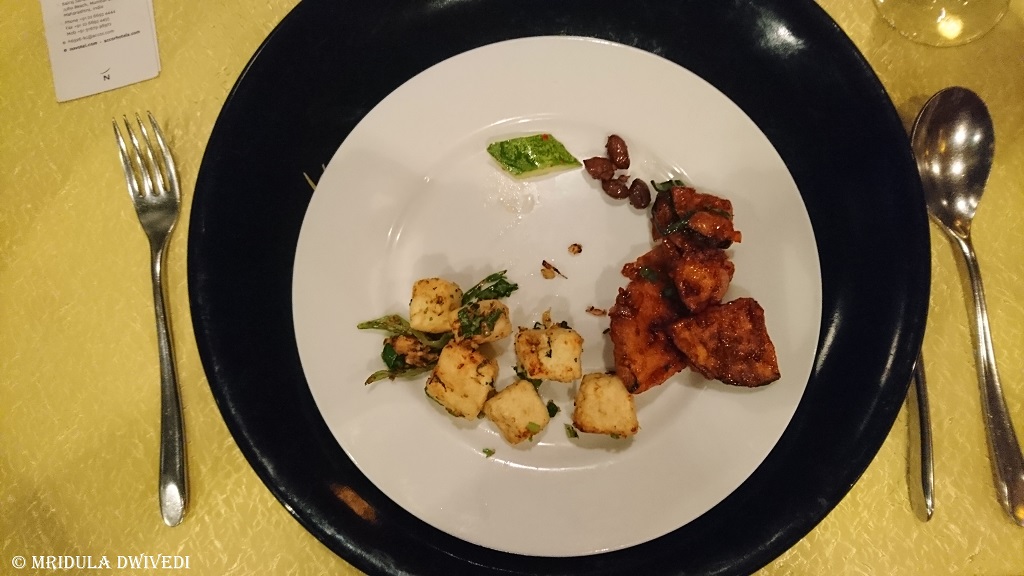 Sampan is the famous Chinese restaurant in the hotel. Being in Juhu I was told it is frequented by Bollywood stars. My dear friend Swati who lives in Mumbai joined me for dinner along with her son and husband.
We all agreed that we had an excellent dinner. The Head Chef Penpa Tsering was a bit disappointed when he realized 3 of us vegetarians but even then he served up a delicious meal for us.
My stay at the hotel was over way too soon. I didn't even find time to walk by the beach which is such a pity.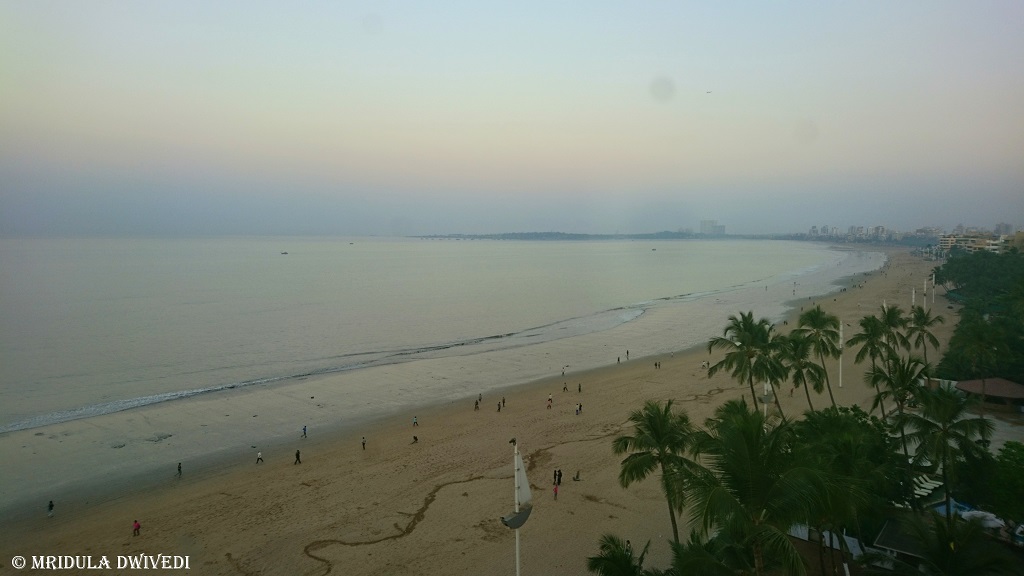 But while I was waiting for the cab to arrive for my journey to Colombo, I got about 40 minutes in my room to laze around. It is then that I realized that the living room gets direct sunlight and if I would have stayed I could have seen the sunset right from the room.
I hope I will go back to the hotel after it is refurbished and I will get it to spend more time both at the hotel and in the city!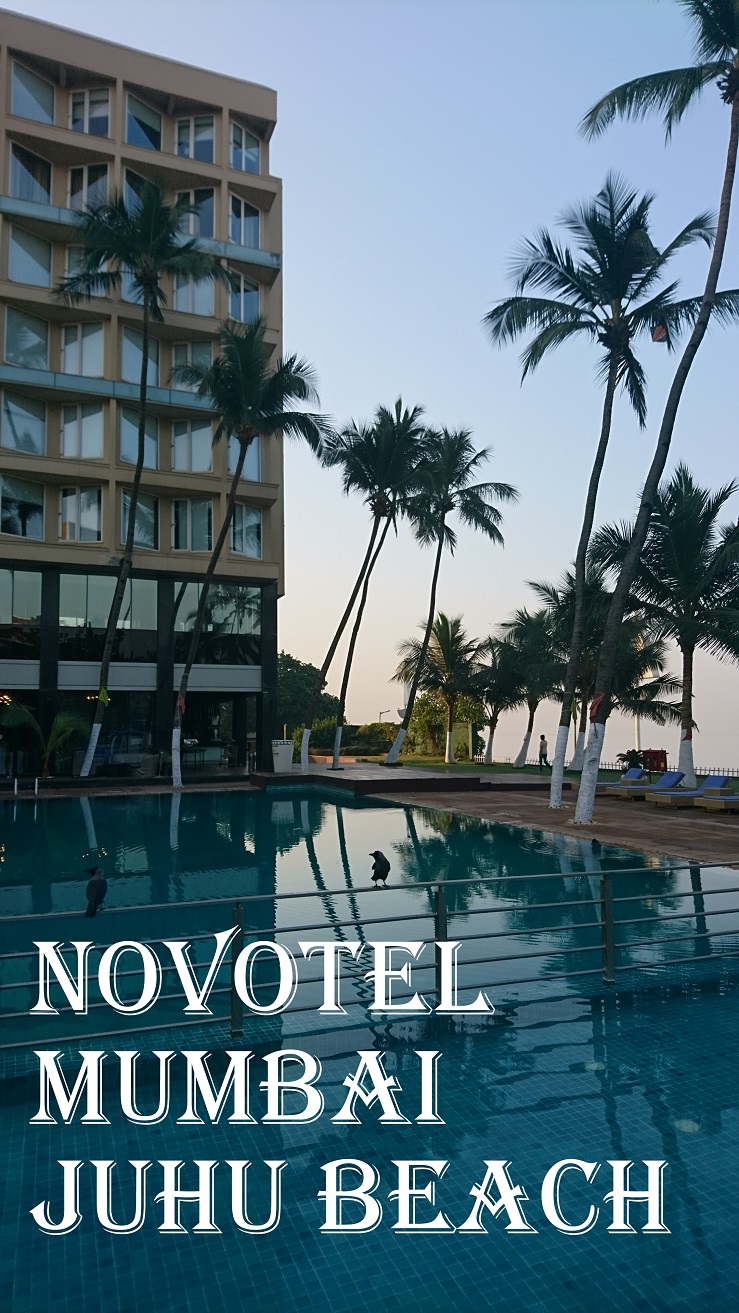 PS. I was hosted at Novotel Mumbai Juhu Beach as a travel blogger!