Today morning I woke up to the news that the grand Notre Dame Cathedral, in Paris caught fire. My first reaction was disbelief but when I headed over to Twitter, I realized it was actually happening. My sister Alka and I visited the cathedral 25th November 2018 which was a Sunday. In this post I cherish the memories through my pictures!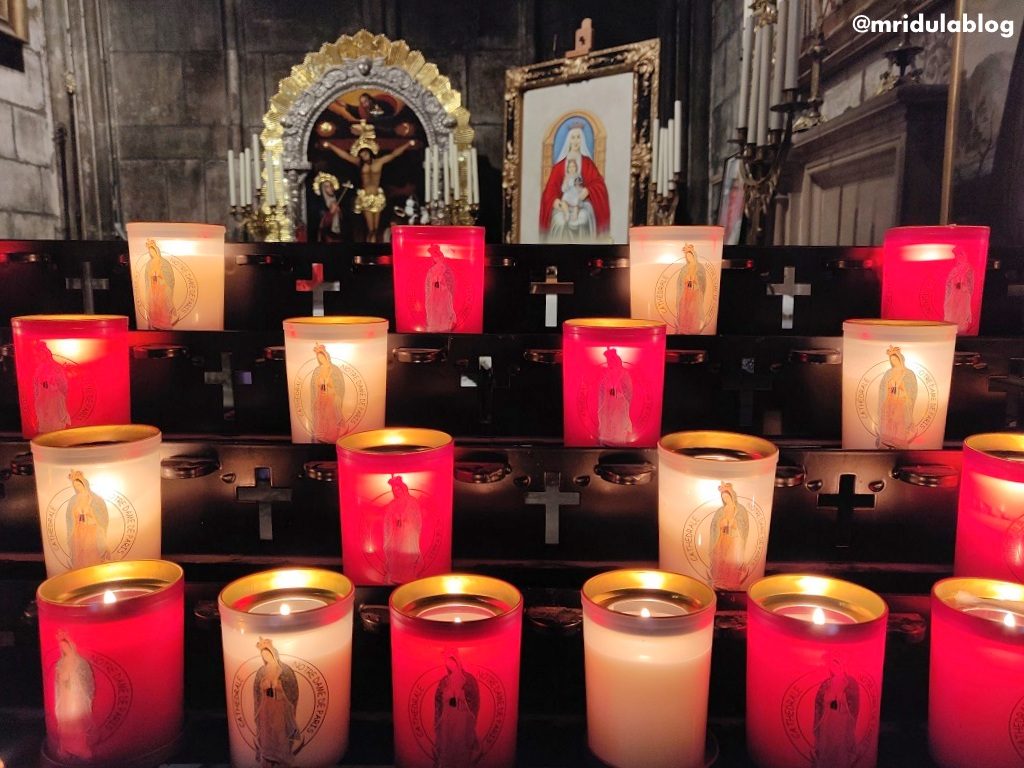 Even though I am not religious and I am a Hindu but I feel all places of worship send out positive vibes. Be it the candles, the faith of people or the scent lingering in the air through ages, we were immersed in the atmosphere of the Notre Dame!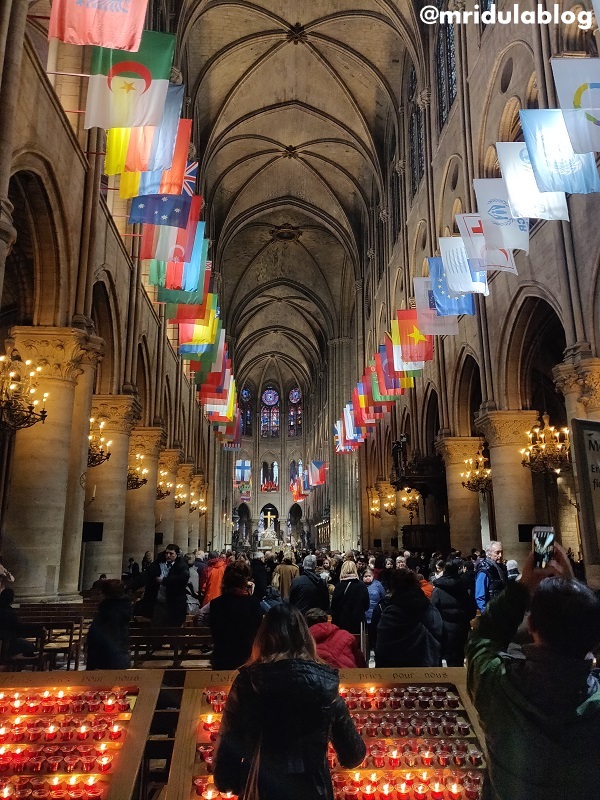 It was by chance that we went on a Sunday. This has happened to us twice now, in Budapest as well as Paris. We were lucky to be a part of the Sunday Mass at the Cathedral.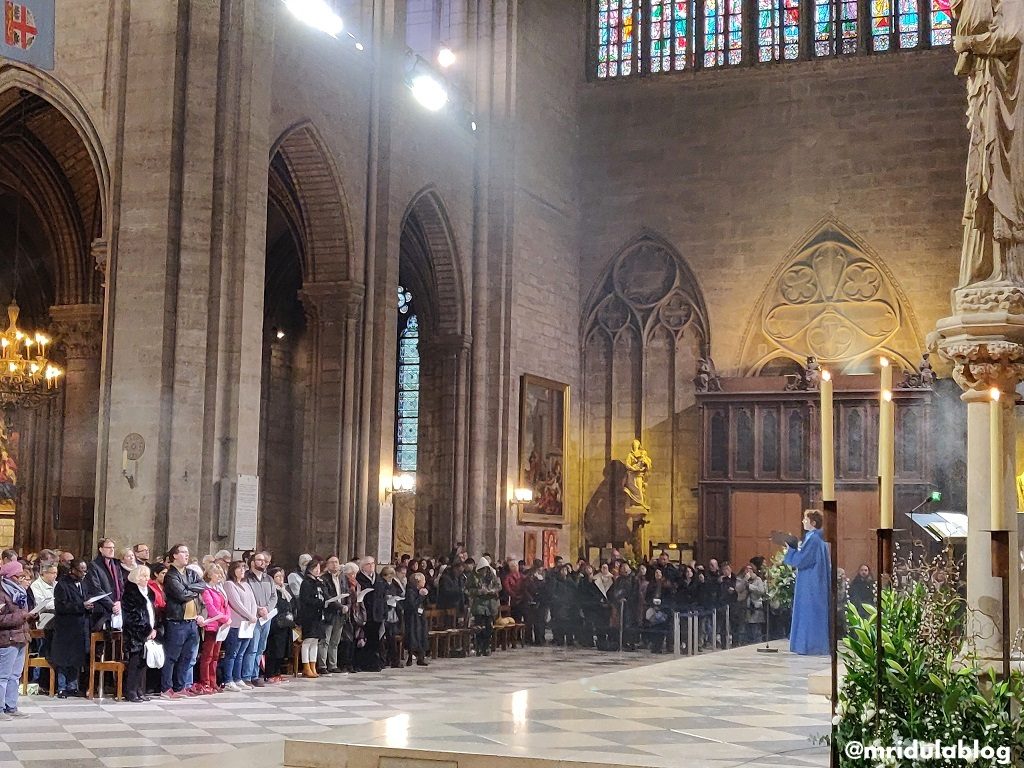 When it comes to music I have been called tone deaf and rightly so. But even to me the music accompanying the church service sounded divine!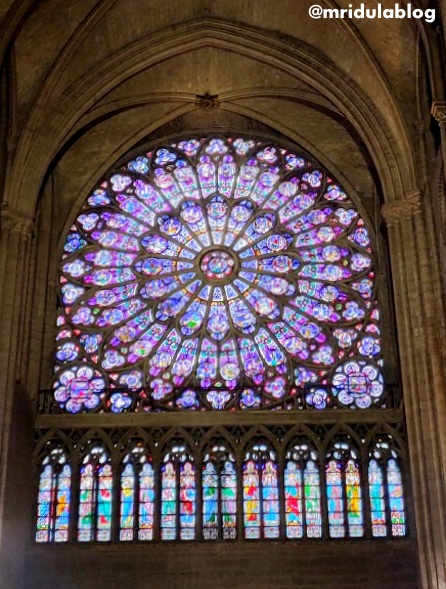 The Cathedral has three Rose Windows and their fate at the time of writing is unknown. According to news reports the windows might have survived.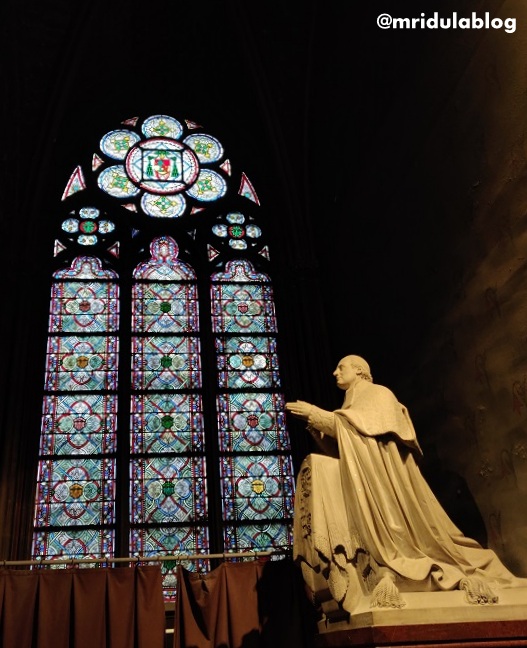 .I am sure it happens with you too, that you come back from a place, excitedly look at the pictures and then find them way too short of your expectations. That is how I never went around writing about my visit to the Notre Dame. The actual experience was so grand and the photos so ordinary! But now when I look at them after a few months they are my tropes to remembering.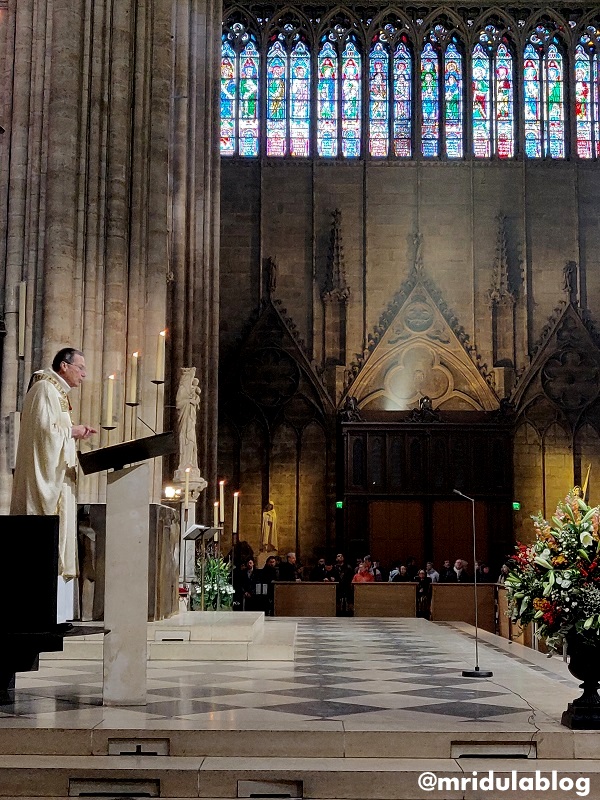 I remember clearly listening to the sounds of the mass and being awestruck with the stained glass windows in front of me. I hope they do a grand job of restoring the Cathedral to its glory. I also hope they will find out how the fire started in the first place!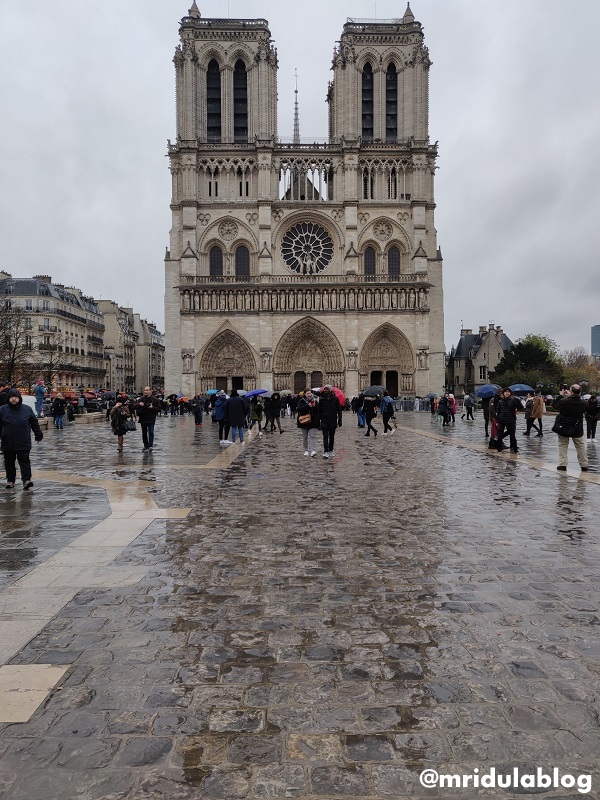 I am happy to read that both the Bell Towers, probably the most clicked view of the cathedral, have survived the fire. Even though it was rainy, I rember standing there and soaking in the atmosphere. We had gone in early and when we came out we were surprised how crowded it was getting. But I am sure winter crowds are no match for the summer ones!
I am totally lazy at making videos but I am glad I have a few for my words are no match for the rich music that you can hear in the video.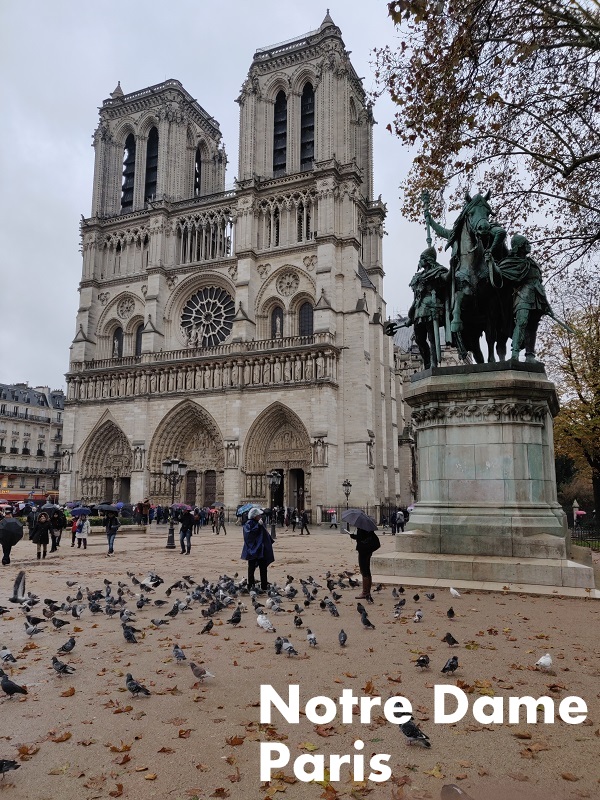 One of our happiest memories around Notre Dame was watching the pigeons run around the people who feed them! I hope to go back one day and see Notre Dame all restored. My heart breaks at the thought of the devastation caused by the fire to this treasure.