I am back with the second edition of not your usual travel quotes. It is a little strange that I who not only do travel blogging think of these. Don't get me wrong, I love to travel, it is the hype that I don't get.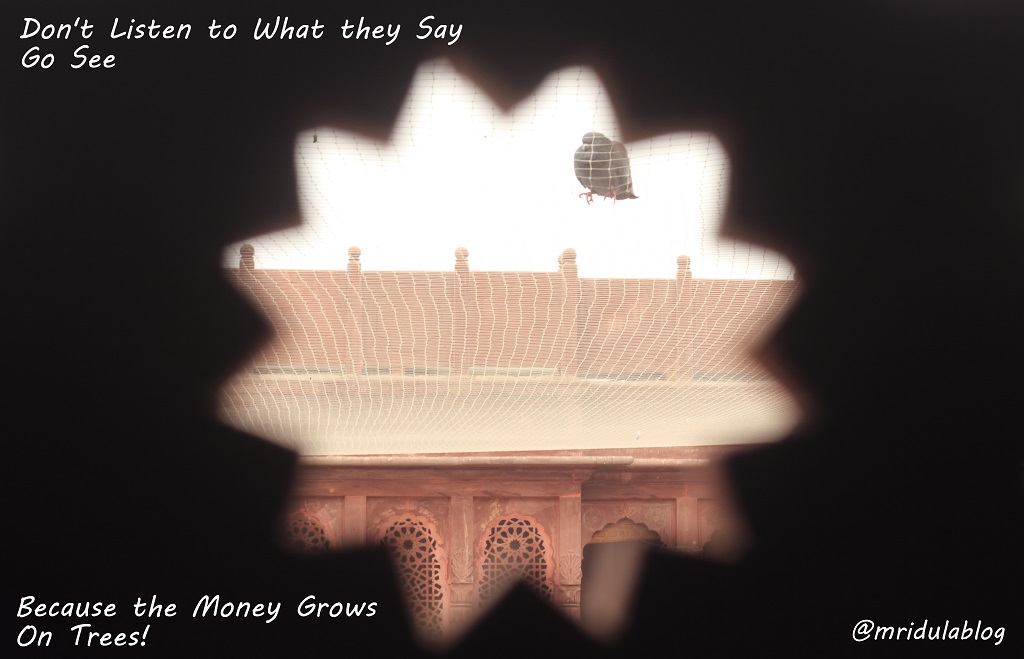 When young people tell me they wish to quit their jobs to travel, I often ask them back, so how will you travel? Where will the money come from? I am no one to stop you from quitting your job, but I will not paint a rosy picture of it. So you quit your job, great, what next?
I quit my job after a lot of heartburn, I quit because I was unhappy. But I was under no illusion about blogging. I had been blogging side by side for 10 years, and I had a fare idea about how much money is there in the Indian travel blogging scene at the moment. My spouse works full time. And I have a Ph.D. from IIT Kanpur, just in case I wish to go back to work. I worked for 13 years, I saved 3 years worth of salary before I quit. And I am making enough money not to touch my original pot. But I am still nowhere near my last salary.
Do quit your job by all means if that is what you wish to do, but do it with your eyes open.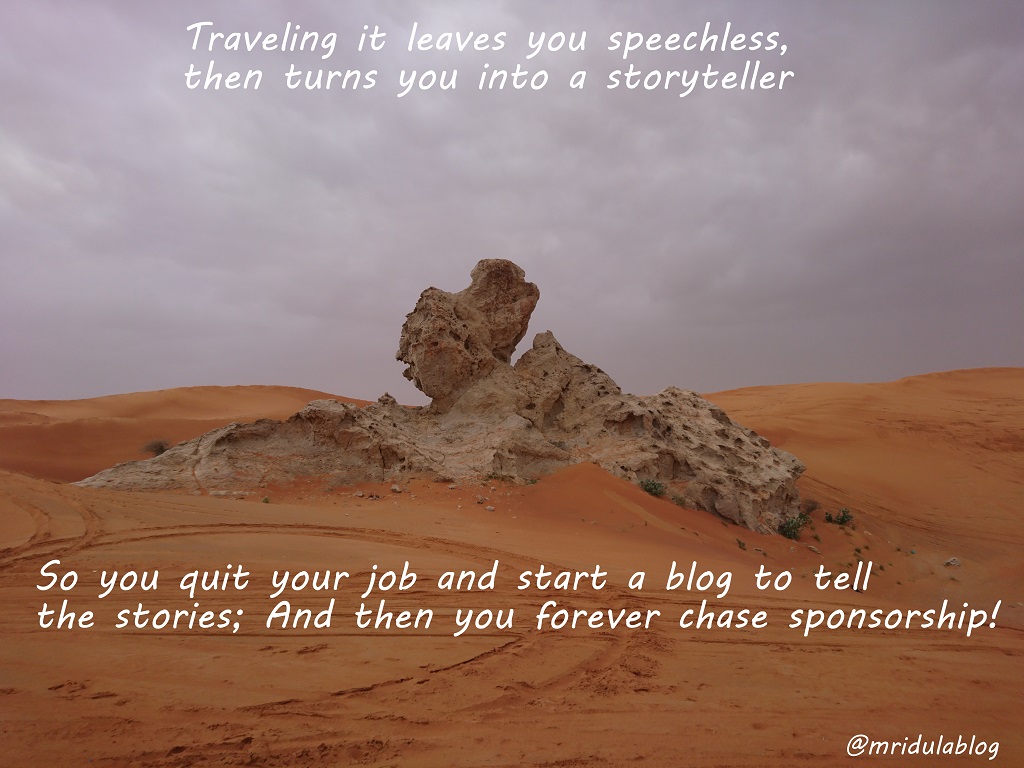 So now you have quit your job and you have decided to become a story teller. Welcome, so have scores of others due to the hype. Fortunately or unfortunately the entry barriers to blogging are almost nil, anyone with an internet connection and a device can start a blog and guess what, they are doing so! So, how will you sustain till you make it? By all means quit your job, but have a plan. Have some savings, or at least have your eyes and ears open.
Check out this group on Facebook called Media Movements. PR companies make posts for social media opportunities for Indian Bloggers. On almost all posts 100 plus bloggers will reply, if there is any strength in the PR offer. By all means quit your job but be realistic about the market. But enough of gyan, now it is time to turn to fluff.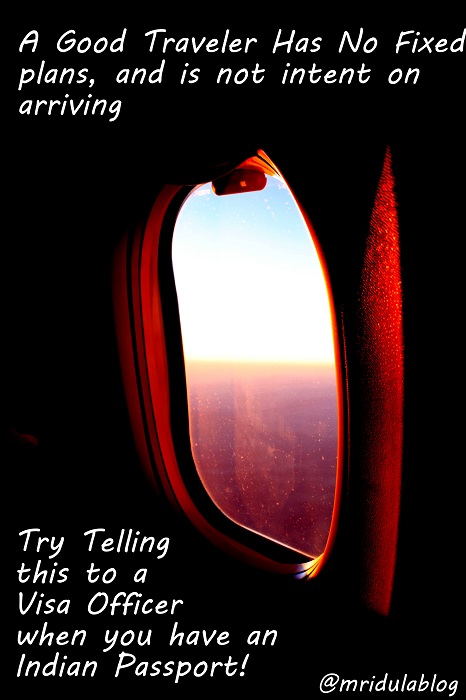 I think I wrote this one because I need to apply for visa, for a family trip! And all they need are documents, documents and more documents including the itinerary. The joys of having an Indian passport! Whoever wrote this quote didn't have an Indian Passport for sure.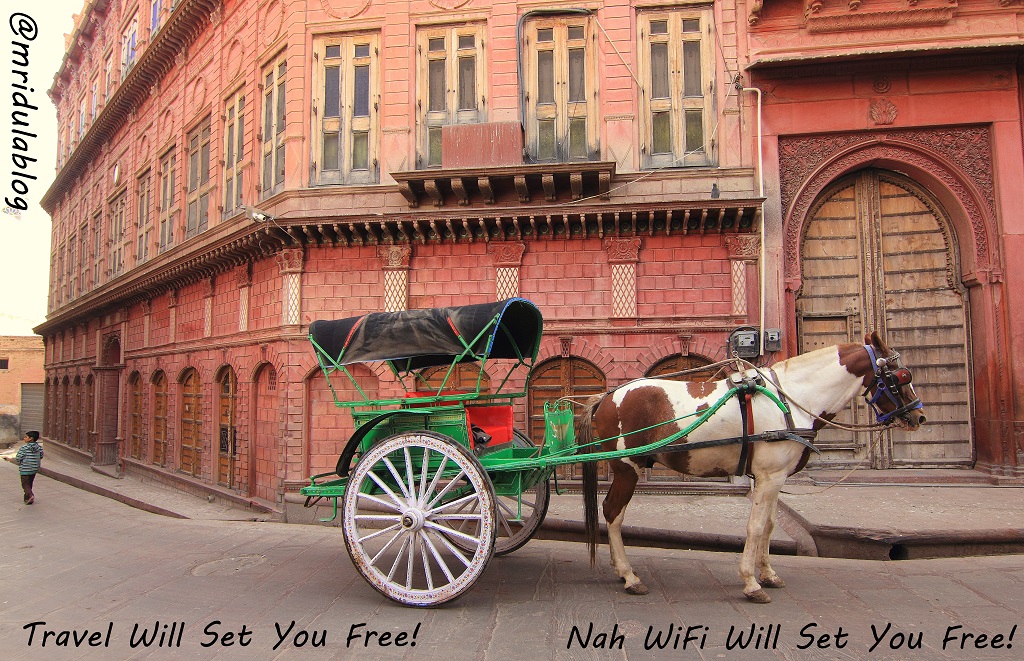 Don't you agree, it is the WiFi that will set you free in the end, free to find your way via maps and free to share your pics, or better still go live! After all that is what storytelling is about today!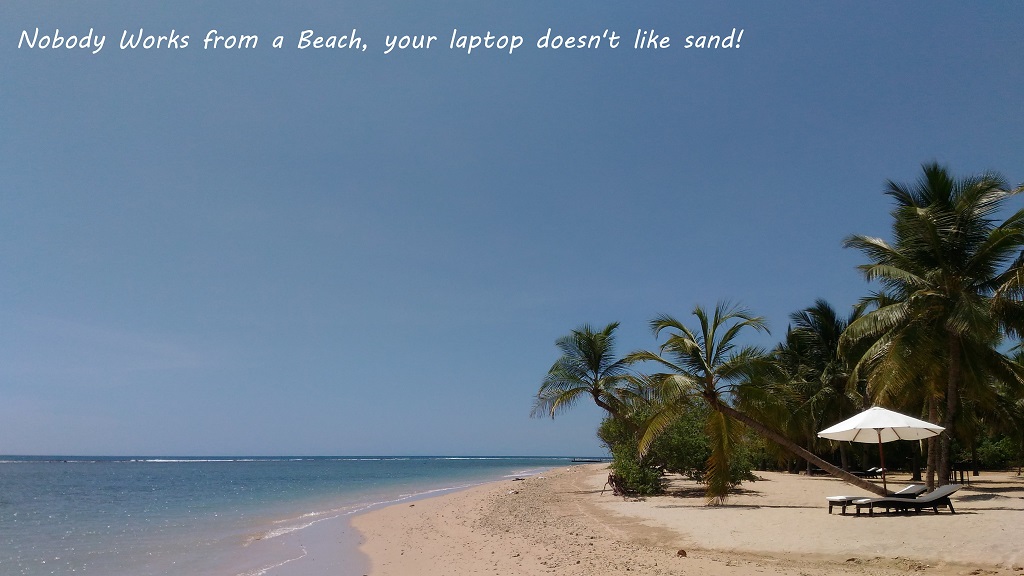 The above quote is not my original, I read it in a thought provoking article by Nicholas Barang. If you have to read just one article today go read his "10 Signs That Your Digital Nomad Guru or Advisor Is a Crackpot" it says all the things (and more) that I ever wish to say and says it much better than I can!
And in the end, the best advice is the one that works for you and only you can figure it out. And that takes some effort.
I have a feeling this is going to turn out into a series, this unusual quotes business! You might have already seen Part I but just in case.