As a rule, I am not a big fan of monsoons. There are two reasons for it. One is my commute for work. When it rains the commute becomes hell. The second is trekking. When it rains on a trek, life becomes difficult again. But monsoons are beautiful if you are not trekking or commuting. I was doing neither on my vacation at Suryagarh, Jaisalmer. I was doubly lucky as I was invited to a blogger's FAM.
We were clicking pictures by the side of the road after stopping the SUV. Out of nowhere suddenly this boy with the camels came into the view. But what happened afterwards is a clear indication of how far India has to go. He saw us clicking pictures with our fancy cameras. He came near us and asked for money, not because we clicked the picture but because he needed it probably. Or because tourists in the past gave money to him.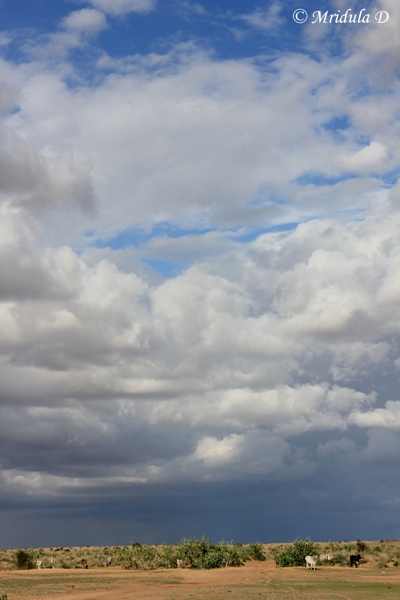 Monsoon Skies, Jaisalmer, Rajasthan
I have been to Rajasthan in October and January. The land dons an ocher cover, the skies are deep blue. It was a pleasure to see the greens in the desert this time. The clouds of course added to the drama.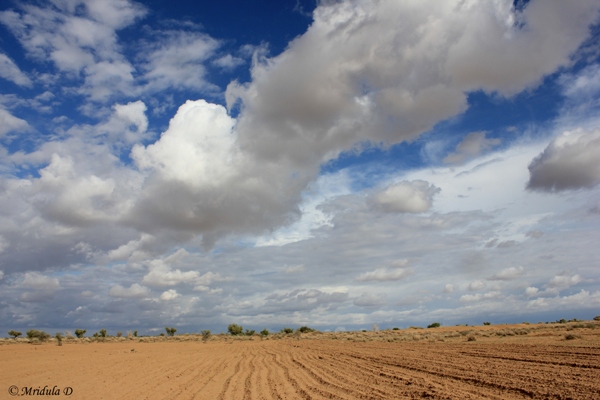 A Filed at Jaisalmer, Rajasthan
Manvendra Singh Shekhwat, the owner of Suryagarh was driving the vehicle. He mentioned that the rains have been so good in the past years that people have started farming. This he said, was leading to a shortage of stone masons which has been the traditional occupation in the region.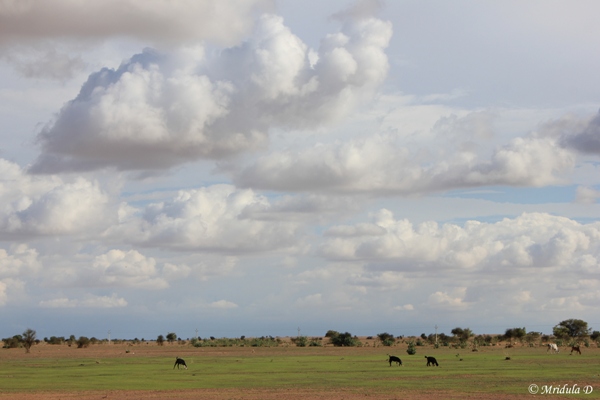 Jaisalmer in Monsoon, Rajasthan
With the rains the land was turning green, it was shedding the ocher temporarily. It was a little after this place we spotted a Great Indian Bustard, which is on the critically endangered list.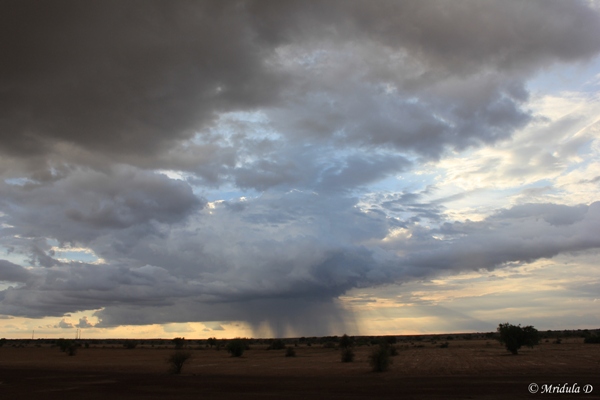 Drama in the Sky, Jaisalmer, Rajasthan
We would stop the SUV in middle of nowhere if we thought it would make for an interesting picture. This has been my one of my most beautiful monsoon days, one that I am going to cherish for a long long time.
This post is part of Sky Watch Friday. Do check them out.