At the end of most of the trips I am happy to go home, so I was really surprised when I was torn between going home and staying for longer. And even now I have such a strong South Africa hangover that it barely registers that in about two weeks I would be trekking in Nepal again. So why do I miss South Africa so?
10. For the Warm People and Smiles: Every where I went I found people who would smile and generally be happy. How can I not miss it? And this is just the beginning.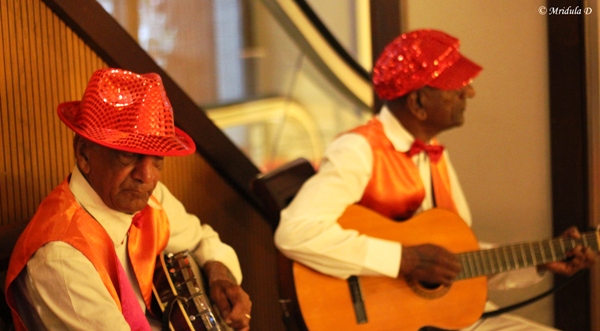 Musicians, Durban, South Africa
9. For South African Music: If you have been reading this blog even for a little while have you ever and I mean ever seen me talk music? And here I am talking about missing music. You tell me you did see me posting a music/dance video not so long ago? Well my dear friend it was after all a Dance from South Africa!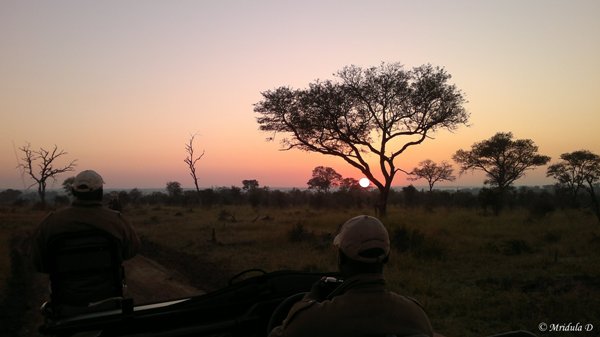 Sunset, Manyeleti Game Reserve, South Africa
8. Those Sunsets and Starry Nights: Sunset and night sky in South Africa is epic but my pictures are not and they do no justice. In fact I don't have one of the starry night. But that is one sight I still carry in my eyes.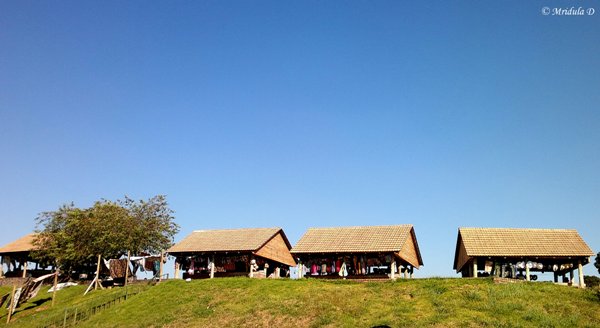 The Souvenir Shops, Panorama Route, South Africa
7. Those Souvenir Shops: I am not much of a shopper and by my standards I shopped a lot at South Africa. Many small things for family, some fabulous earrings for me. How I miss those vibrant colors that the shops put on display! We had to drag each-other away from the shops most of the time!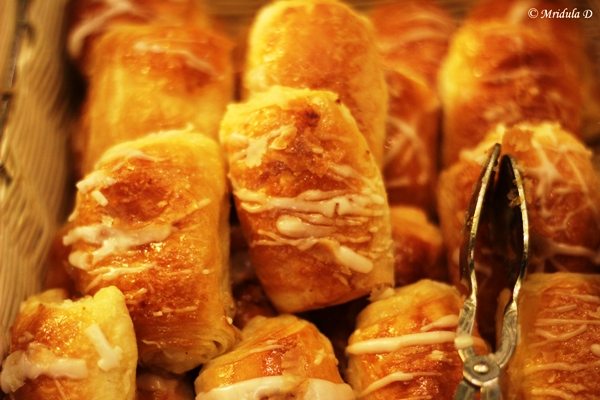 Good Food
6. Food: Once again how many times have you seen me discussing food? I am a vegetarian on top of it as well. And South Africa is by no means a country for vegetarians. They have exotic meats and would pity you if you do not eat it. But once the folks knew there were a bunch of vegetarians in our group they would always find stuff for us, stuff that tasted good. Also plenty to drink and I am glad I discovered Amarula. So much so that on my flight back instead of my usual wine I asked for Amarula which got a chuckle from the cabin crew!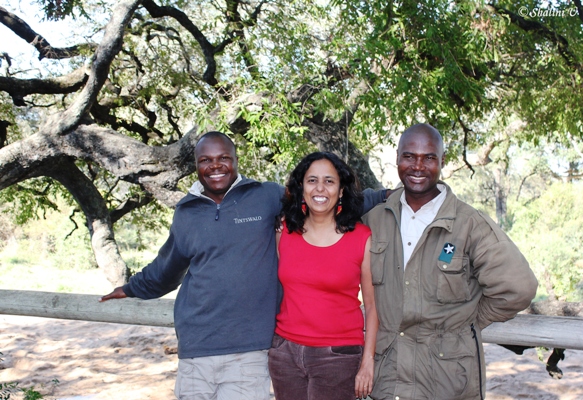 5. The Hospitality and the Sense of Humor: South African sense of humor is over the top! If you ask which bird was that- the answer could be 'flying bananas'! I will show you a flying banana a bit later, there were cool bananas and simply bananas too! And these are the tame stories I am telling you!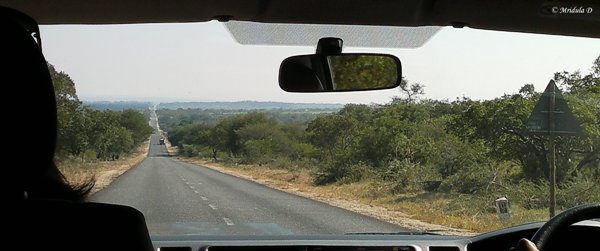 The Roads, Panorama Route, South Africa
4. The Roads: Every nation I visit I get impressed by their roads. And yes you can go ahead and say that is because I am from India. I specially miss the roads from the panorama route! They seem to reach beyond the horizon. And look at the amount of traffic? Why would I not miss them! And their sense of driving is so civilized.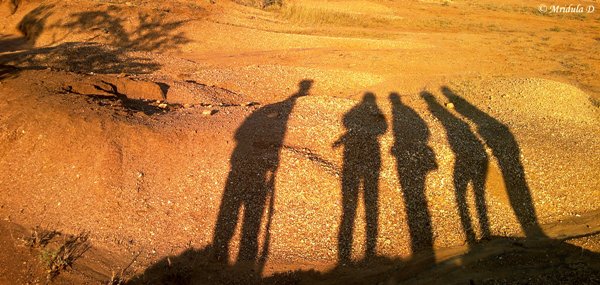 Listening to Erick on the Bush Walk, Manyeleti Game Reserve, South Africa
3. The Bush Walk and the Talks: I simply love walking. After all I pay money to walk when I go on my treks! And the bush walk at the Manyeleti Game Reserve with Erick was something equally special! So were the talks we had in our group! One among us wanted to become a chef so that he could stay back as 'much in demand Indian chef' in town. I wanted to check out the local universities and another person wanted to volunteer. We wanted to hire a caravan and drive through Botswana! Those walks and talks!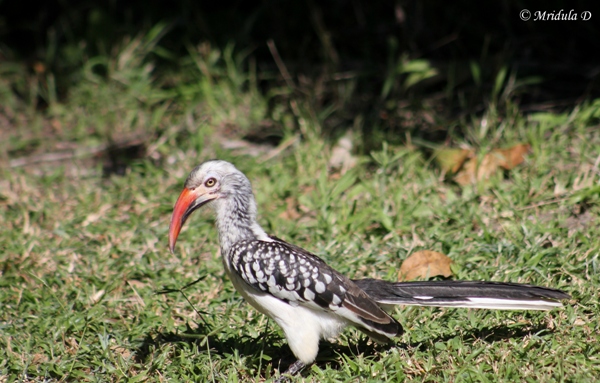 The Red Billed Hornbill, Mayeleti Game Reserve, South Africa
2. The Small Things: I miss the small sightings. This is a Red Billed Hornbill and its yellow billed cousin is also known as the flying banana in that part of the world.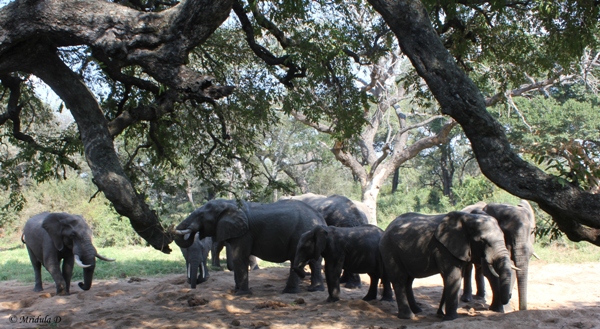 1. And the Big things: This was the sight that greeted us as soon as we arrived at the Tintswalo Safari Lodge! After a long photo session I realized that I dropped my handbag right in the middle of the path and simply ran to the fence which was about 20 feet away from these magnificent African elephants! Can you blame me for missing South Africa?