What do you do after writing about women of Gujarat? Why you go ahead and write about the handsome men of Gujarat!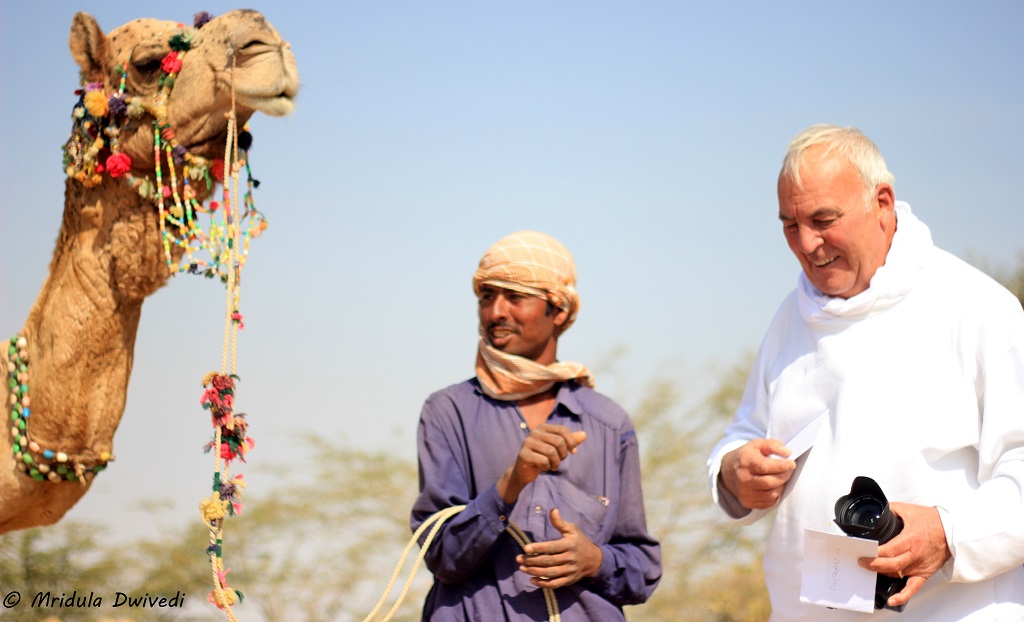 As I said in the post before, I managed to click so many people because of Bernard, he is a pro, it was easy to stand next to him and click pictures. Gradually I started clicking people on my own.
The ladies in our group would call Bernard dadu which I presume means elder brother in Bengali but to me it always sounded like grandfather! I would tease him too that everyone was calling him a grandfather!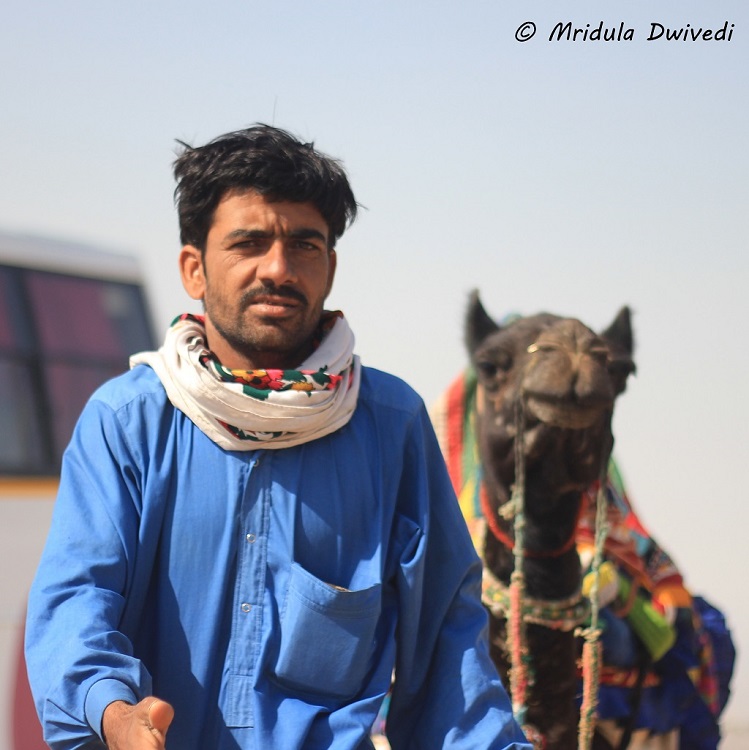 While our bus was creaking on its way up to Kalo Dungar (Black Mountain), the highest point in Kutch, a group of men with their camels came down to us!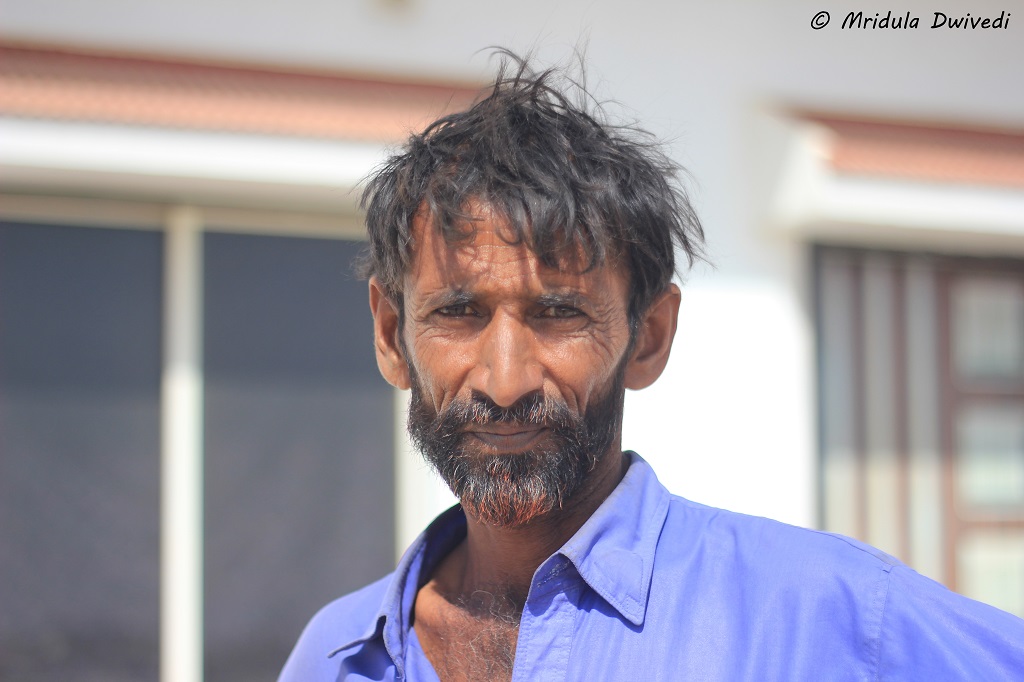 Sangram was also there with his camel. He told me the village depended on rain based farming too, other than tourism.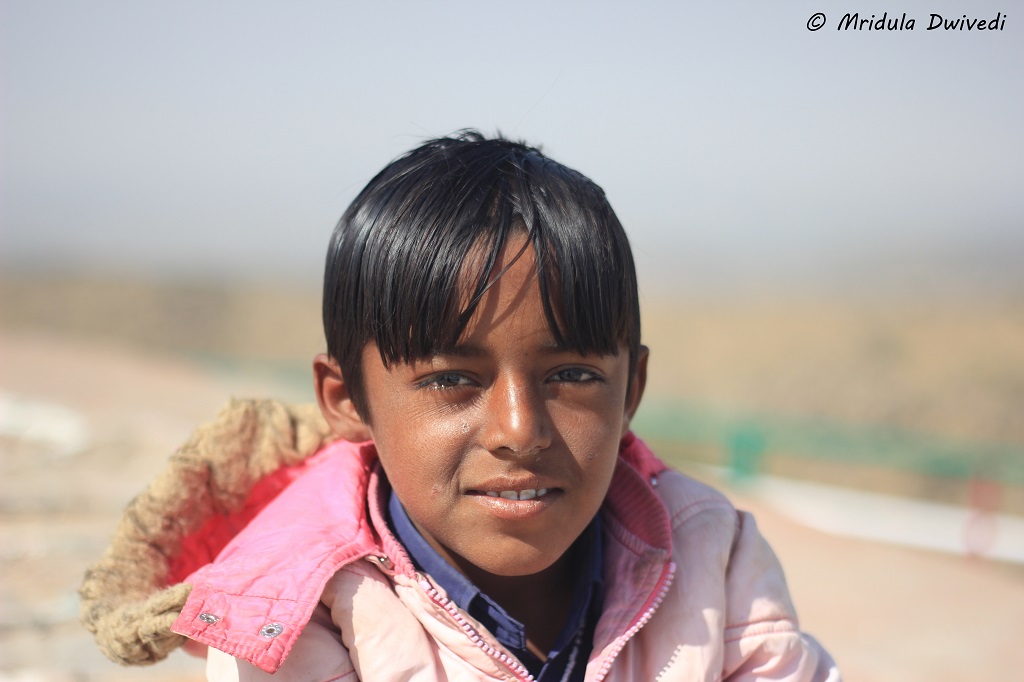 Arjan was selling ber at Kalo Dungar. He walked about 8km to reach the spot and he was all of eight years himself.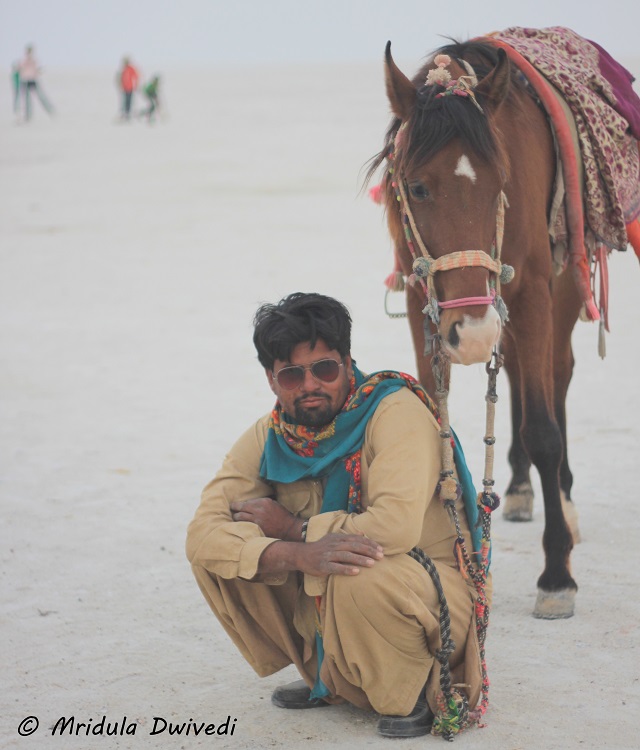 To this man, with his cool shades and horse, I only asked if I could click his photo, to which he readily agreed!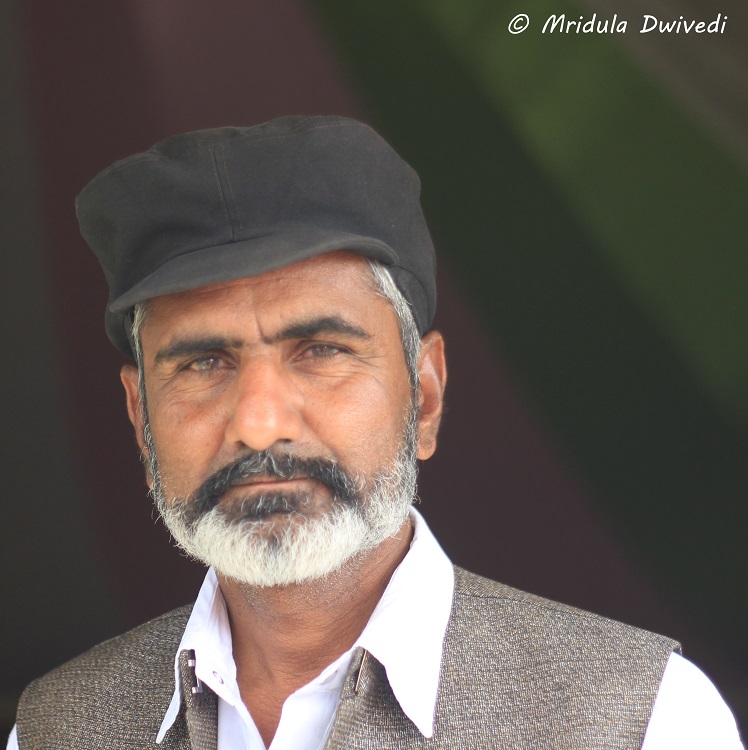 Mia ji is the sarpanch (headman) of Dhordo Village, the gateway to the Great Rann of Kutch. They run the 'Gateway to Rann Resort' at Dhordo as a community project. There are pictures of him with Amitabh Bachanan and Narendra Modi! He talked to us about his village, which has three ATMs now. A girl from the village is doing her M.A., a first. He was so proud of his village and he credits it all to the Rann Utsav!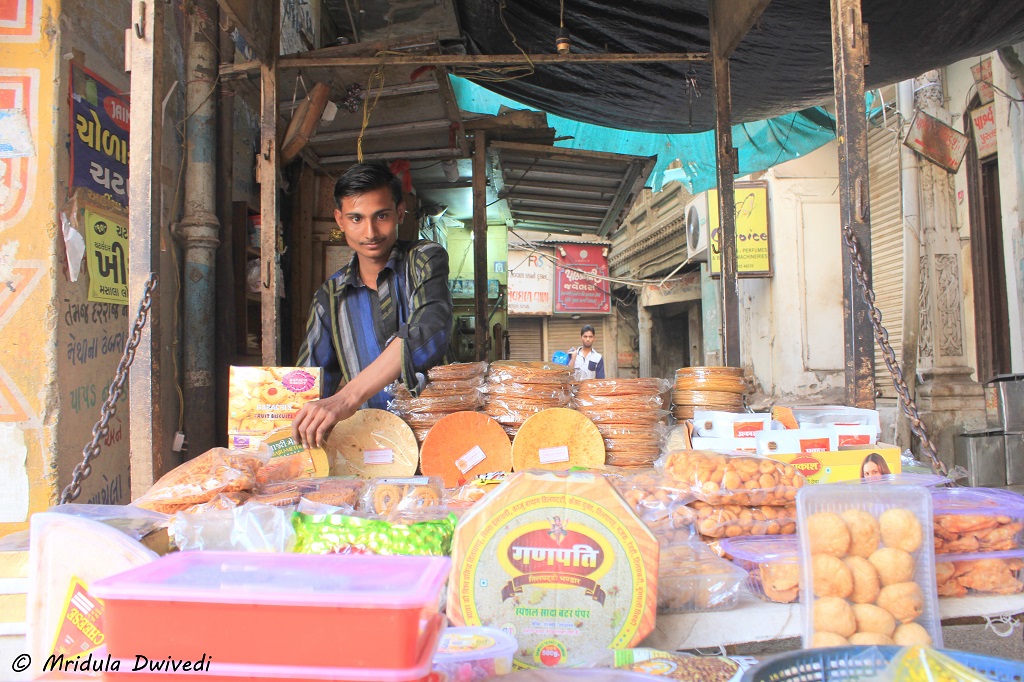 I went for the heritage walk in the old city of Ahmedabad. Once again, I only asked him if I could click his picture to which he readily agreed.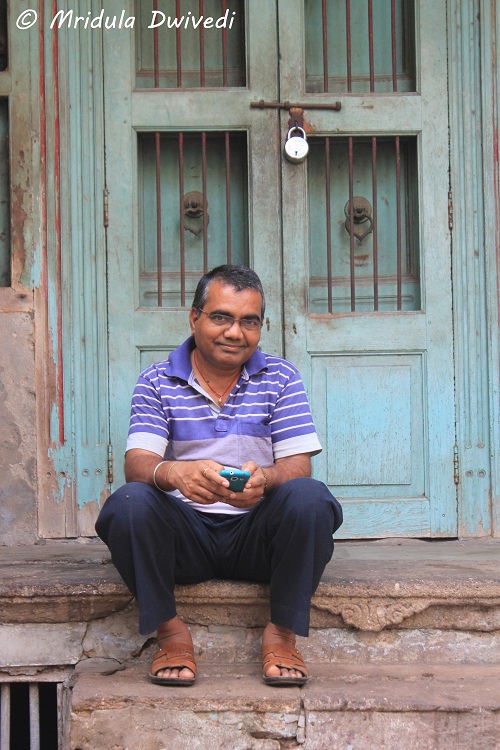 It was fascinating to walk through the lanes and by lanes of the old city. But then it is going to be a separate post in itself.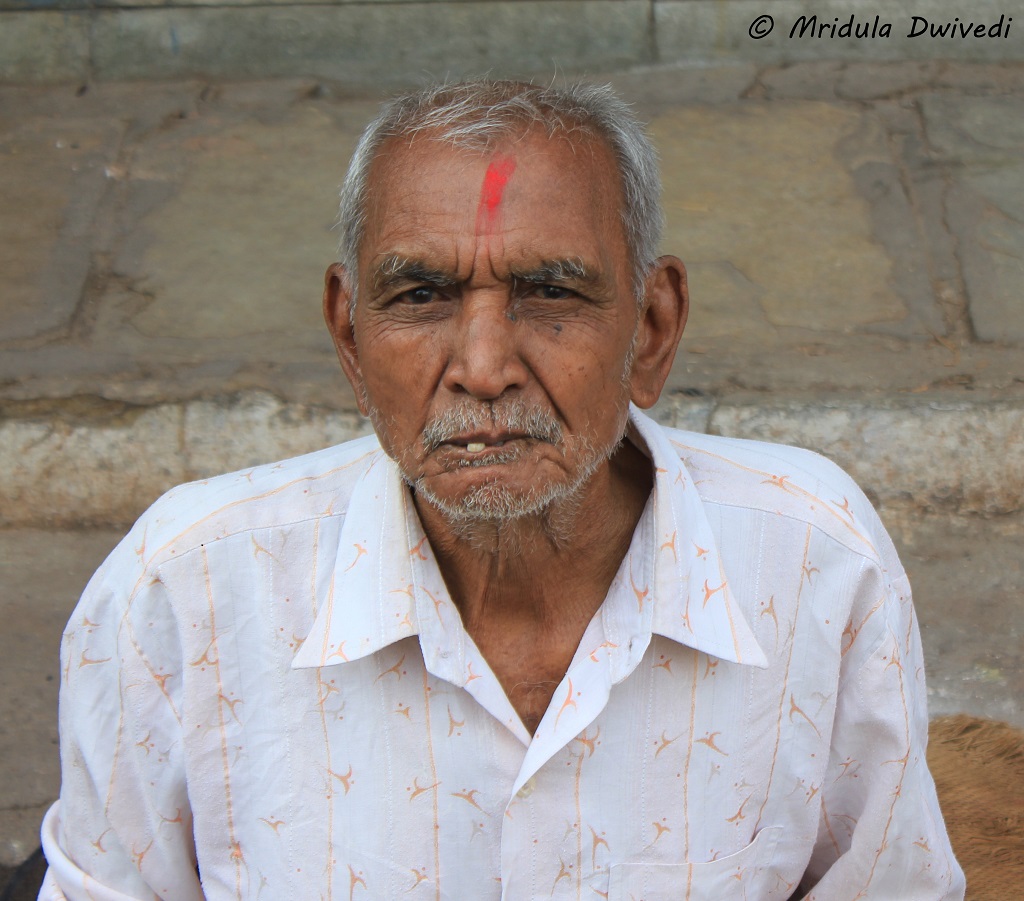 Baba was selling vegetables near the old Ahmedabad stock exchange. He asked me to click his picture and I happy to oblige.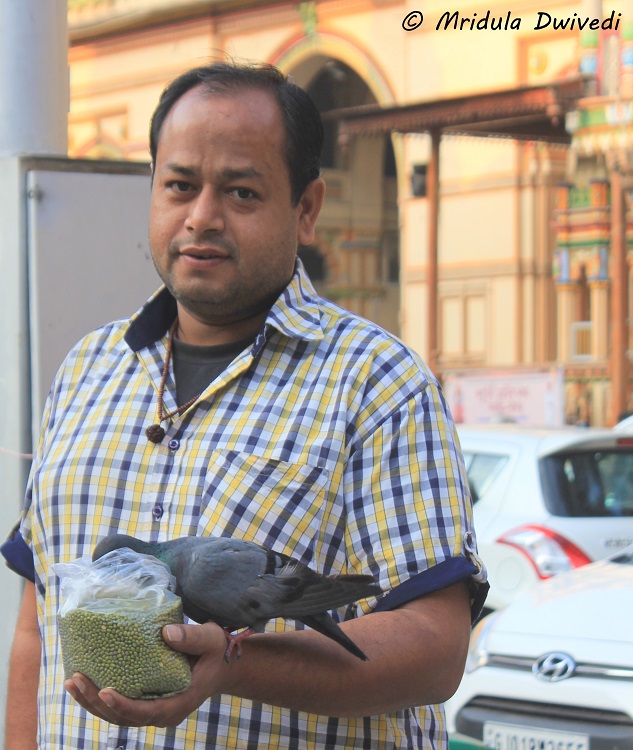 Like many others, he too was a regular at the Swami Narayan Temple and the pigeons knew him!
It has been fun clicking people, and now that I have got started, I am going to keep at it too!
PS. I was invited on this trip by Gujarat Tourism.