What follows below is the guest post by my friend Anshu! I have known her and everyone else on this trip since Kindergarten (KG)! After much back and forth we decided to go to Mauritius. The biggest factor in their favor was no visa requirements for Indian nationals! After my Prague visa experience, I wanted an easy destination! But I digress, over to my friend Anshu writing about our Mauritius trip! You will get to read my version soon!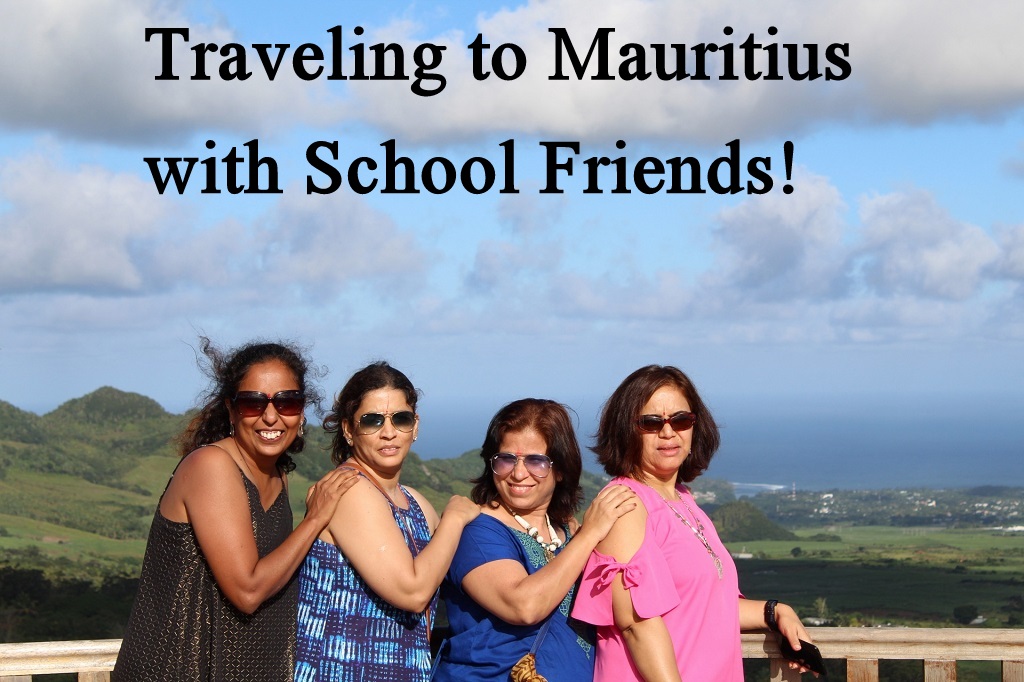 Travelling with school friends is always special. Mridula, Shweta, Sonu and me (Anshu) are friends since kindergarten who meet once a year some place in India but decided to take our summer break in Mauritius this year. We were super excited. It was Shweta and Sonu's second visit abroad, mine third, and Mridula's twenty-fifth (yes you read it right – 25th) but her enthusiasm was no less than ours. Understandably so, Mridula being a travel blogger who is quite sought after [It is me Mridula again, see how favorably your school friends view you!]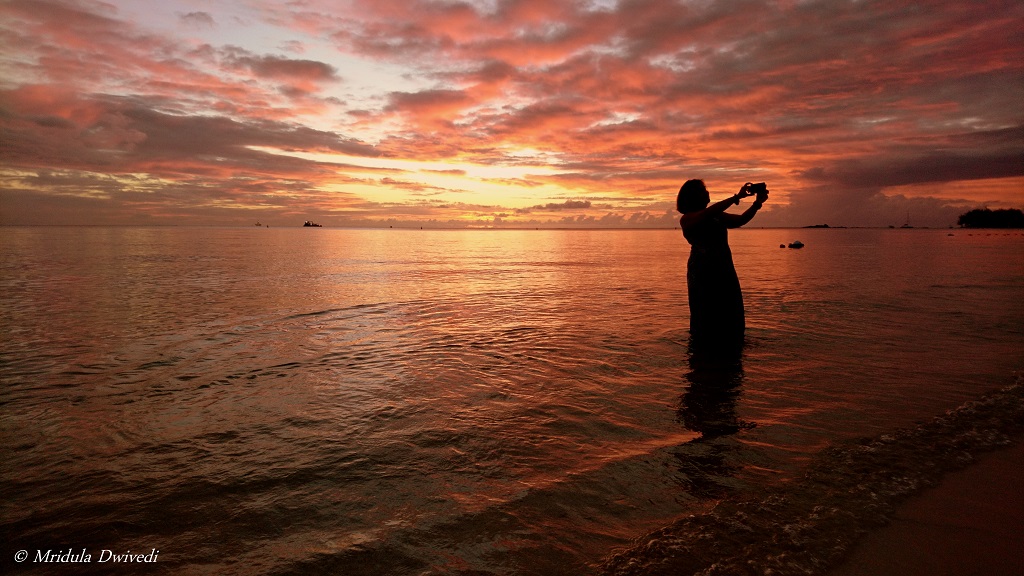 We spent six days in Mauritius and what memorable six days they were. Time just flew by. Mauritius is blessed with beautiful beaches and lovely cheerful people who greeted us with warmth and made our stay very comfortable and enjoyable.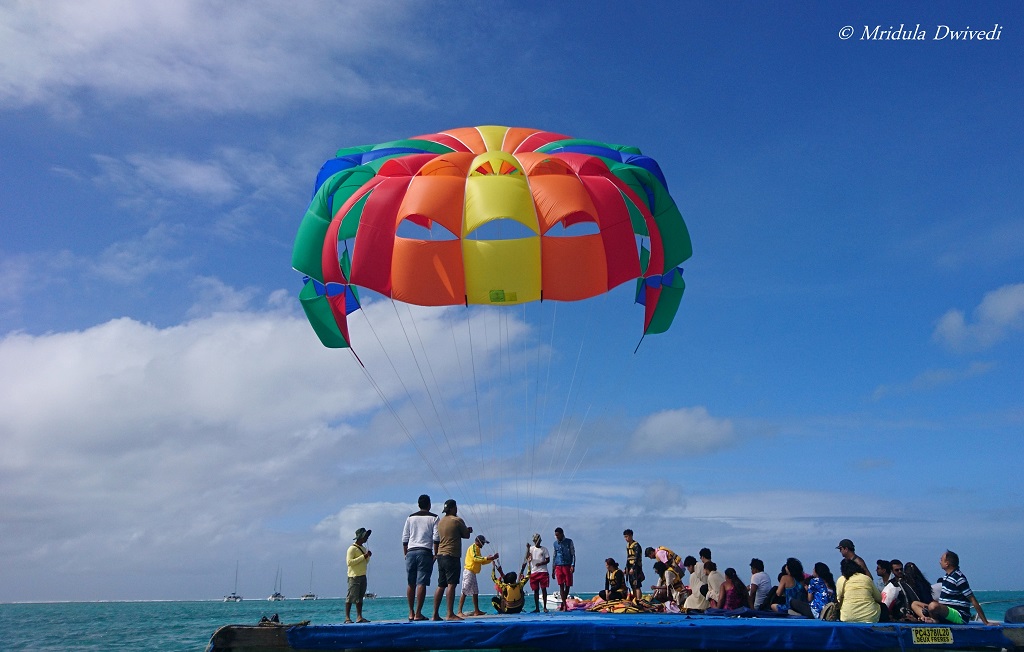 I experienced para-sailing, snorkeling, and zip lining for the very first time and all of them were great fun. We got to see star fish from close up for the first time.
South Island tour was an amazing experience and anyone visiting Mauritius must not give it a miss. Food was a bit disappointing, especially for vegetarians, but Mridula – the veteran traveler – explained that getting vegetarian food of the kind our pallets are accustomed to is rare when abroad.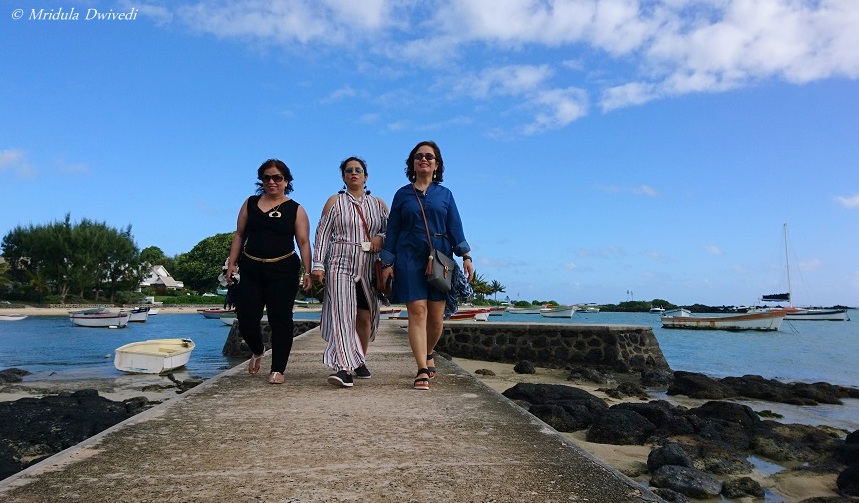 Anyway, the best part of the tour was the opportunity to spend time with childhood friends, everything else was just the icing on that cake.