What happens when you book a flight ticket, besides taking that particular flight? Most of the times we are eligible for accruing frequent flyer miles. Most of the time we let it go, thinking we do not fly much. Even as a travel blogger I became aware of the power of accruing miles late in my blogging life. But believe me every little bit counts and if you have not investigated frequent flyer programs till now, it is time. And you have the perfect opportunity, as Jet Airways is celebrating #TheBillionMilesFestival now.
What is #TheBillionMilesFestival?
Jet Airways' #TheBillionMilesFestival is for both existing JetPrivilege (JP) members and ones who wish to enroll for the program. If you are already a JP member you are probably aware of the festival and the benefits of it.
#TheBillionMilesFestival is the biggest opportunity ever to earn a million JP miles. If you are planning to book a ticket anytime up to March 31, 2017 consider booking it on Jet Airways' website jetairways.com or on their mobile app and enroll for the JetPrivilege membership. You can fly up to 31st May, only the tickets need to be done by 31 March to avail the offer.
You earn flight miles every time you fly, but you also receive bonus 250 JPMiles when you book on jetairways.com or the mobile app.
But with #TheBillionMilesFestival, you get additional 10,000 Bonus JPMiles per segment when you fly in First Class, 5,000 Bonus JPMiles when you fly in Première and 1,500 Bonus JPMiles per segment when you fly in Economy. These are guaranteed when you book direct on the Jet Airways website or through the Jet Airways mobile app.
#TheBillionMilesFestival – The Bonanza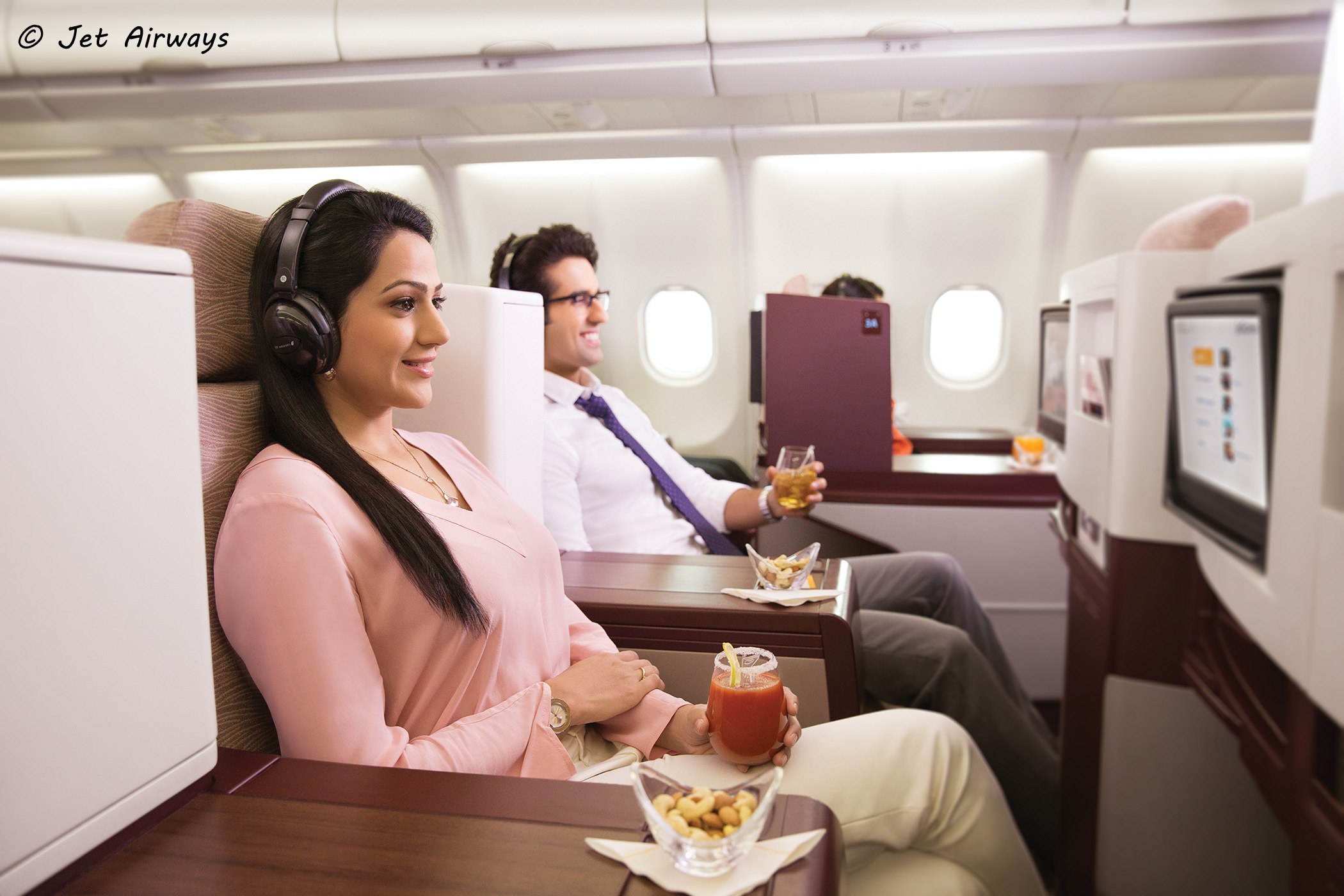 Other than the guaranteed returns there are bumper prizes to be won every day by a few lucky people. 40 lucky winners, stand a chance to win 100,000 miles each during the offer period. Jet Airways will select one winner every day.There is one grand prize of One Million Miles for one lucky winner. The mind boggles at the thought of one million miles! If you wish to play around and plan your journey with one million miles try their JP Miles calculator. To fly between say Delhi and Abu Dhabi round trip I would need 35,000 JPMiles. There would still be 965,000 miles left to spend! The mind once again boggles at the thought!
However, do note that you still need to pay the relevant taxes when you buy a ticket with miles but this would be true of any frequent flyer program.
Where Can I Go?
You can fly to any of Jet Airways' 66 destinations (46 within India and 20 international) plus explore 1000+ destinations with their 25+ partner airlines. . So, if you are planning to buy a ticket and fly any time before March 31, 2017 consider booking it direct with Jet Airways website or mobile app and enroll for JetPrivilege. Who knows you could be one of the lucky winners!
Tip: If you find an interesting fare on the Jet Airways website and are not sure about your travel plan, you can block your preferred fare for a very nominal amount and pay any time within the next 72 hours. Psstt.. Saves you from price hikes if any.