There is everything about the Himalayas that attracts me towards them! I am lucky that I have been to Nepal, Bhutan and of course explored the Indian Himalayas as well. Trekking is my favorite way to see the grand mountain range. But I am always happy to be there! And the Himalayan sky paint a grand picture every time!
But even if I cannot trek, I am just happy to be there. Like the time when I went to Palampur (Himachal Pradesh, India) on a solo trip! I did a homestay and explored the nearby areas of Baijnath and Bir. And at all points I felt safe. I would get home by the evening and no one ever bothered me during the daytime.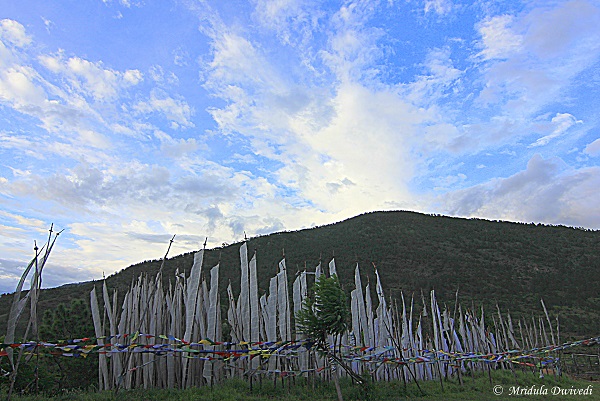 Beautiful Bhutan
This gorgeous picture was taken in Bhutan. When I came back from Bhutan I missed it so much, it felt like I was having a hangover! There is something about Bhutan that makes you feel that you have stepped back in time! It is a country that has no McDonalds and only one airline! The scenery is to die for! It is mandatory to spend 250 dollars per night per person if you wish to visit Bhutan but luckily this rule doesn't apply to Indians!
Nepal is a place where I completely feel at home! While I was trekking on the Annapurna Circuit Trek in Nepal, all I got was rains and then snow. I had to give up on the trek mid-way. This rare ray of sunshine came out while we were walking back. It is never a good feeling to leave a trek mid way but I have always been pragmatic about it!
Whichever way you look at it, Chandratal (Himachal Pradesh, India) is beautiful. I saw it along with too many clouds! I am pining to go back. Let us see if I can do it this year itself. After all I have time now!
I often think of Everest Base Camp trek in Nepal with a lot of nostalgia. I would always feel unsure about completing it but I did it in the end! And the mountain gods let me do it, after all you need their cooperation in completing any trek!