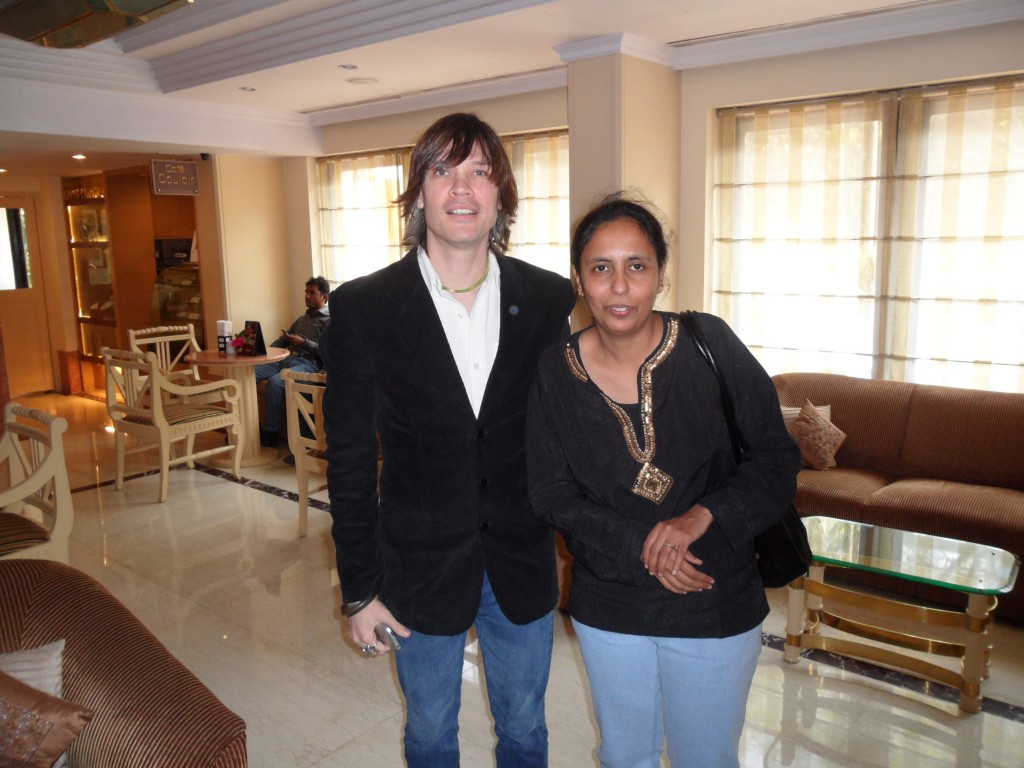 Just got back to the hotel after the first day at the Skoda Yeti ROWE trip. I think I was OK at the press conference. But I actually quite enjoyed interacting with the Skoda team and certainly with Luke Kenny. Was asking him if his lawyers would chase me if I posted a picture of his from my blog. He said most certainly not, so here I go.
I have actually made a video from the flag off vehicle which Luke was driving (hey after all I too got to ride in the car) but the net connection at the hotel is so slow that I will never be able to upload it.
Managed to get a WiFi at Skoda Showroom at Ahmedabd. Yesterday as Luke and I both were vegetarians we shared a Veg Biryani and Dal Makhani. He asked me if I would like to order something but I said so I would go with the celebrity choice! The trip has been fun.
The press conference was not too bad, another one here at Ahmedabad and then we are off to Gir.