Even before I started reading about anything related to photography I liked to fill my screen with stuff. For me it always makes for a good picture. Both the pictures featuring today are from Haridwar.
We were walking back to our bus after rafting when we crossed many street side stalls. I have always been amazed with the display that the street vendors put. They are a delight to photograph.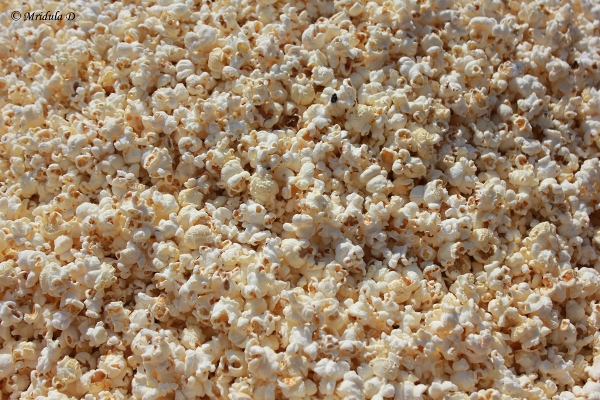 Popcorn
And next to the trinkets were these delicious looking popcorn. And with the pile the vendor had it was not at all difficult to fill my entire screen with them!