After spending a peaceful night at Lakshman Sagar I was ready for sight seeing. The agenda for the day was to visit the nearby village and in the evening the Raipur town. This was half of my room at Lakshman Sagar.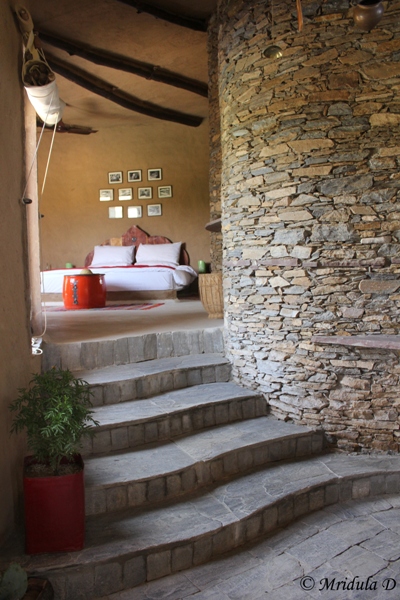 And as I was the only women around at that time they used to tell me I was the princess of the place! Here is the other half of my room.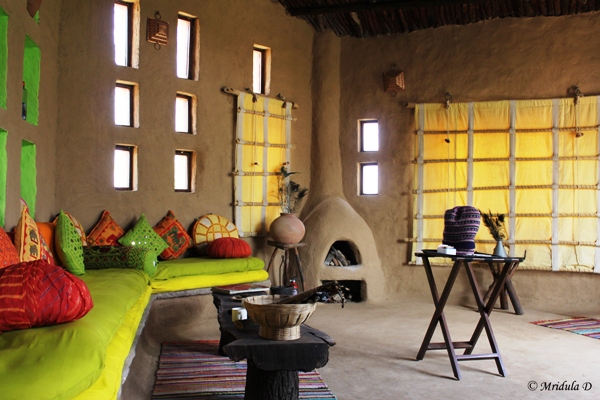 And this was not all. Each hut (actually a villa) had a splash pool to itself apart from the main swimming pool.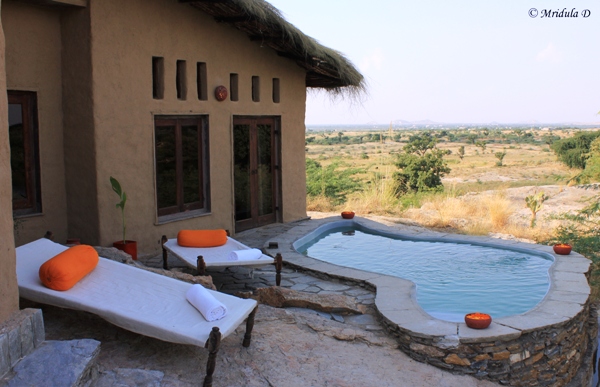 With so much peace and luxury around I hardly needed to go anywhere else but I was willing to get out after the good night's rest. I have been to villages before but when you go there after a while you realize how different it is from my city life. Now that my daughter is growing up I am reminded that how much 'stuff' we in the city tend to accumulate. In the villages people do things! I told Gajendra ji that I should probably send my daughter for a month to a village!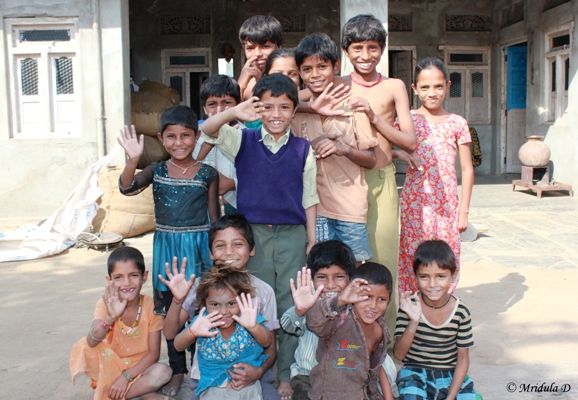 The kids at the village enjoyed getting clicked and would mob me to see the pictures on the LCD screen. One of them asked me, "What is your name?" I was quite pleasantly surprised. So I asked him where did he learn English from and he said from his school. In another house I was told that a 5th daughter was born and they were not happy at all.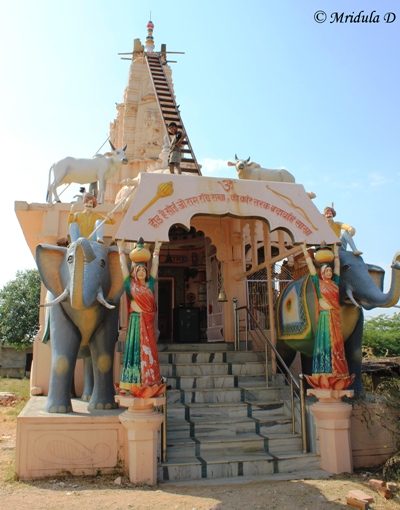 I visited the local temple too. There was a child standing on top of it! Apart from a few people who I think lived nearby it was empty. I came back to a good lunch and a few hours to myself. In the evening we were heading to the Raipur town.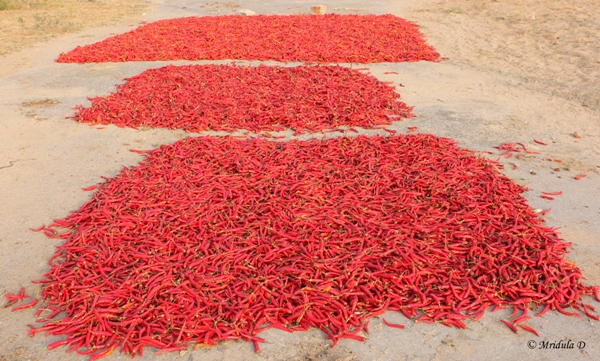 Our first stop was the chili market at Raipur. It was just the beginning but I was told that the entire market becomes red in season. How I would like to photograph that! I was so excited about this small patch itself!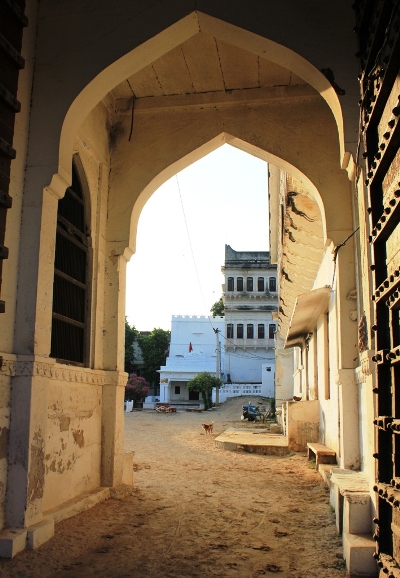 Raipur is a small but bustling town and we walked through the narrow lanes up to the local Haveli. It has an impressive facade but as of now it is closed and locked. Gajendra ji told that the owner plans to convert it into a hotel. I bought some bangles for my daughter from a lady selling it on the pavement.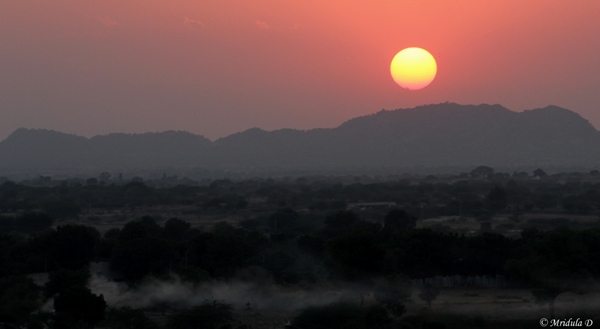 When I came back it was time to watch the sunset while having tea. I had an early dinner and then I had the leisure to read a book in my room. While going back the young lad who dropped me to my room with a torch asked me in Hindi, "Madam are you not afraid?" To be honest the previous night I was not at all but once he asked me I did started to think that I was alone (on my side of the open space) and there was  no one around for miles! That night I kept a few lights on when  went to sleep!
Read Day 1 account of my visit to Lakshman Sagar here.