I had 400 plus pictures from my recent trip (June, 2005) to Ladakh. Like a fool I saved them in 'my pictures' folder on C drive. Like a fool I did not write a CD and like a fool again I did not transfer them to the other system at my home from my laptop. Then the hard disk on my laptop crashed. Only D drive data could be retrived. Apart from a few photos that I have on my blog, and all others are gone! Today I am posting a few of my favorite existing ones and lament the ones that are gone.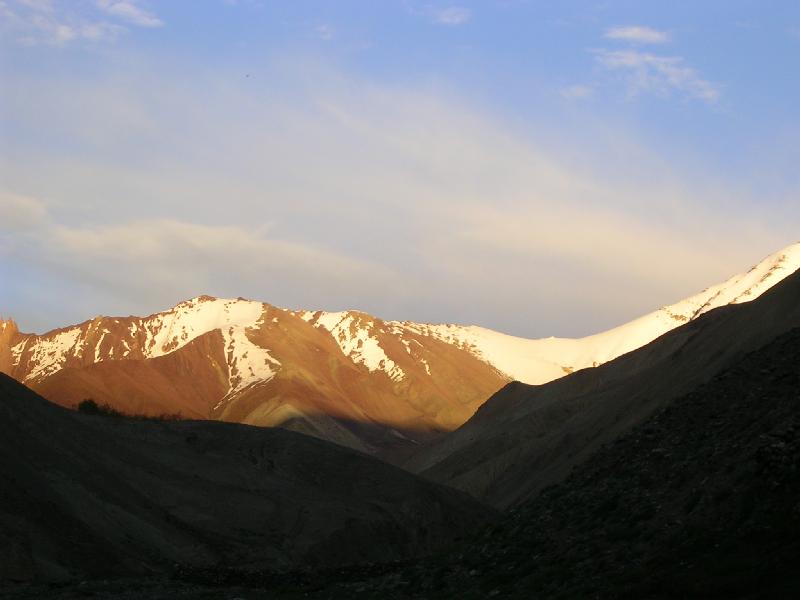 This sunset from Rumbak survived because I uploaded it on another blog on blogspot. Kudos to blogspot for keeping all my pictures safe!But I lament so sorely many other trek route photographs that included some glorious sunsets.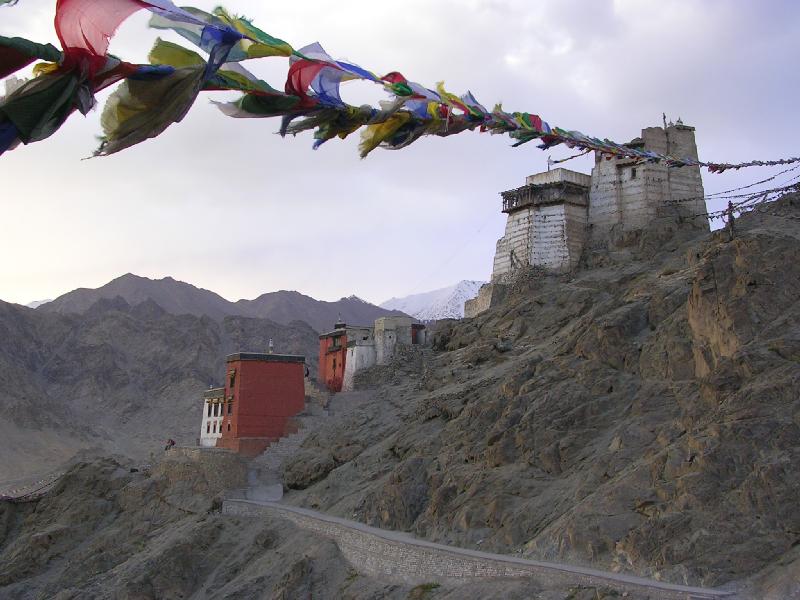 Here is one of the Leh Palace above the main market in Leh. But I lament a lovely yellow rose bush photograph that I took near the hotel I stayed. The kids playing near it offered me a few of its flowers too, one day when I was passing by.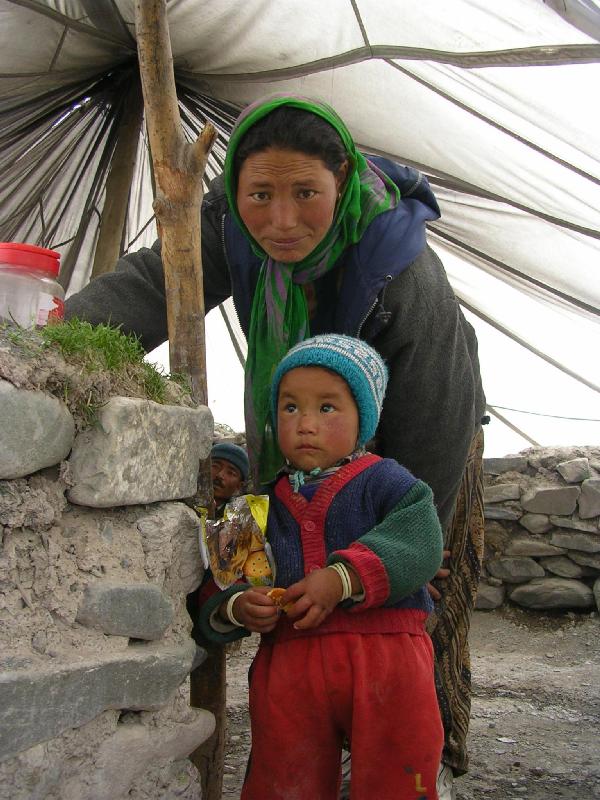 We had to leave our trek mid way as I took unwell. When we came back to our starting point, we sat at a tea stall. In the photo you can see mother and son running the tea stall. There was a bridge near it and I took at least 50 pictures that day. A few of them I uploaded but the rest are gone.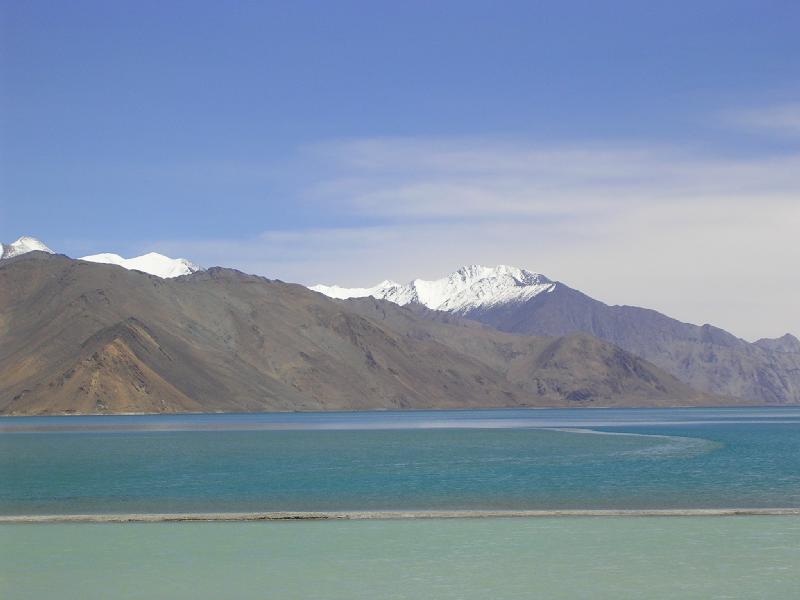 This is my most magnificient shot of the Pangong lake and I am happy it survived. But my husband and I took at least 100 shots of the Pangong lake and a few had our faces in it too, which I do not upload anywhere! All of them gone. And both of us to be blamed for it.
Only one good thing has come out of it and that is our resolve to visit Ladakh again, sometime soon