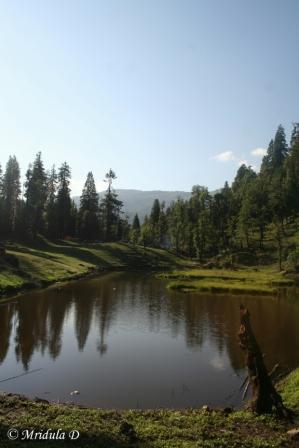 Juda ka Talab is a popular camp site on the Kedarkanta trek. It is a beautiful and serene place, Our first stop on the trek once we started walking was Juda ka Talab. For me, it was a fairly easy walk.
The legend has it that Lord Shiva opened a little of his hair and water flowed out to form this small pond.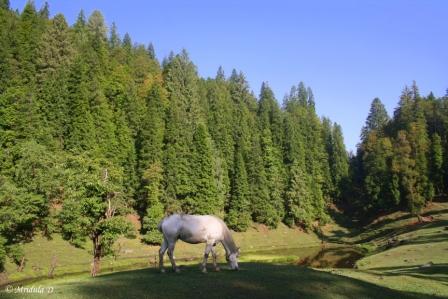 There were many Gujjar horses in the meadow, grazing around. They came running from a distance to what must be their playground. Then on seeing commotion they just stood still for a while. A little later they were grazing around and more at peace. But the horses had a tendency of running near the pitched tents and that would scare me thoroughly if I was inside the tent. Because from inside it felt as if they would run over the tent itself. However, nothing like that happened at this beautiful campsite.