I went to the Ramlila Maidan this Sunday. The nearest metro station is New Delhi Station and there were so many people that I could just follow them and reach the Ramlila Maidan. This was one of the first pictures I took, the Nimbu Paani (lemonade) vendor with the national flag.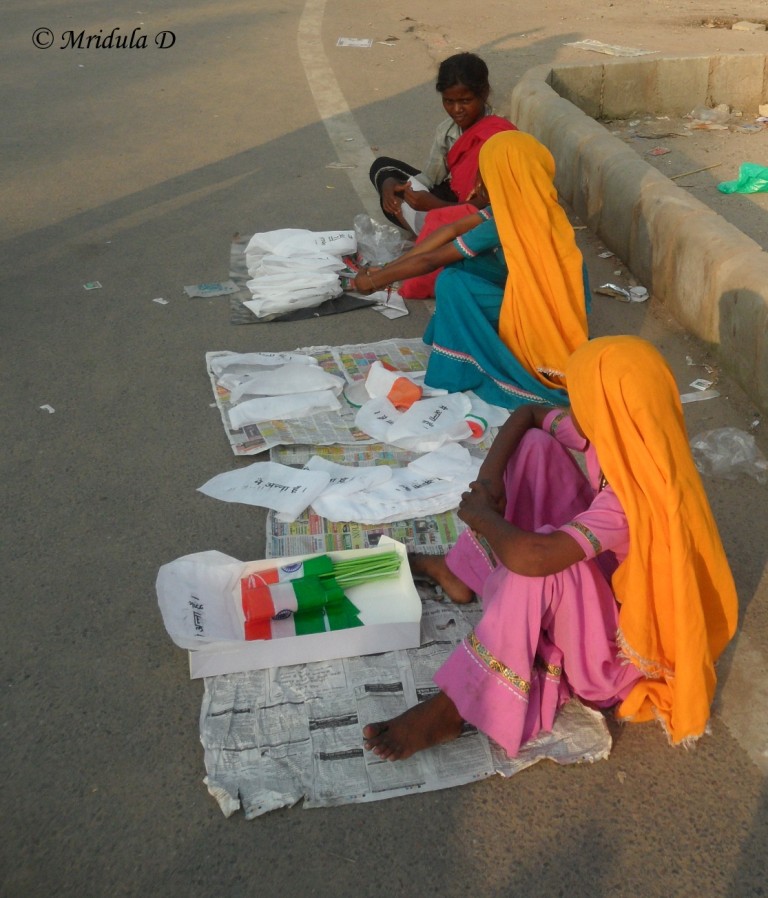 Nation flags and other such stuff was much in demand.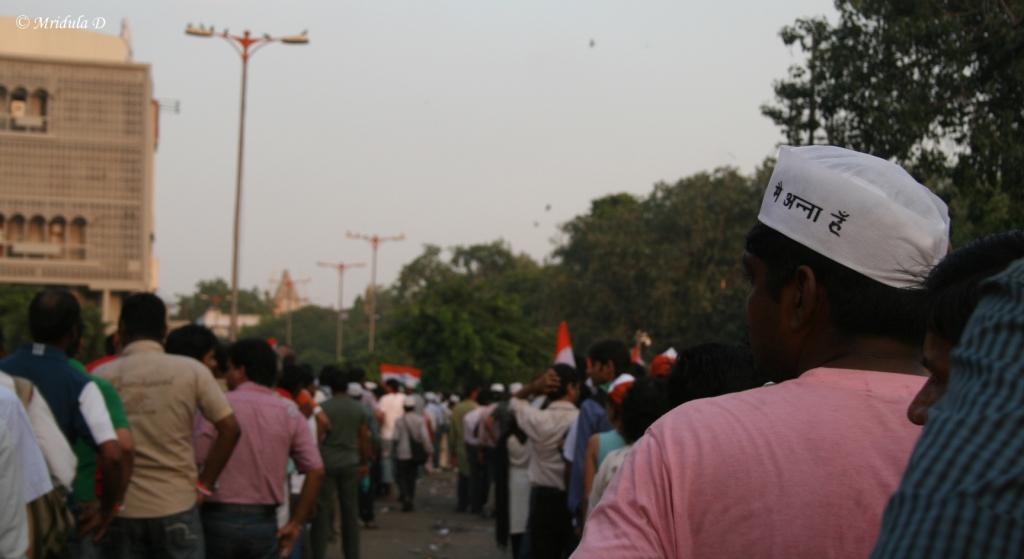 I stood in the queue for half an hour and it was just inching, I was almost giving up the hope that I would be able to enter the fast site.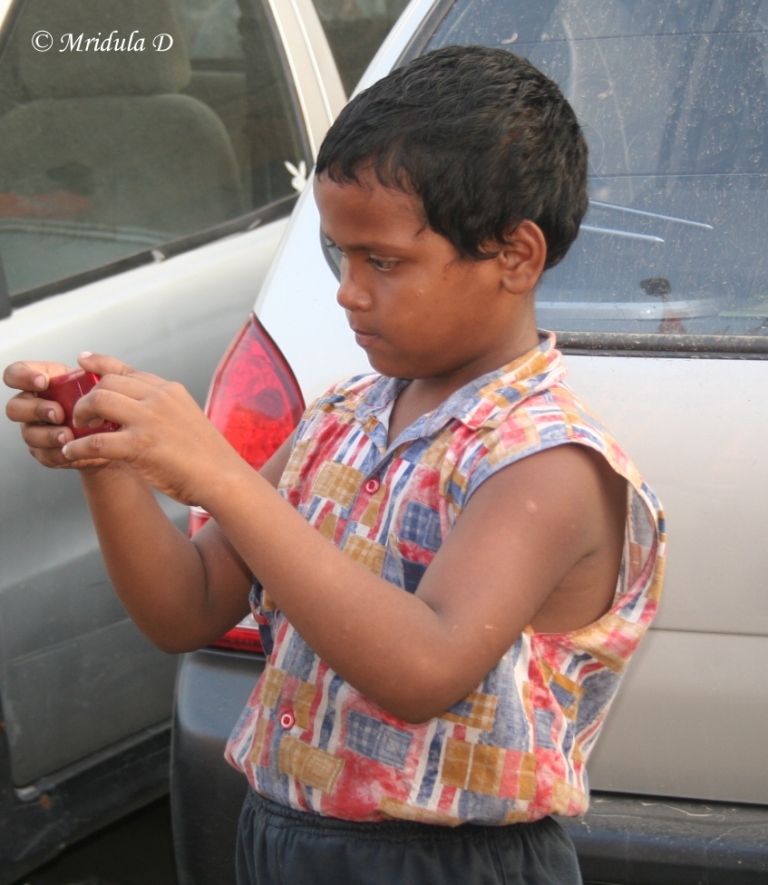 This young lad was quite engrosses in taking a picture of the queue in which I was standing.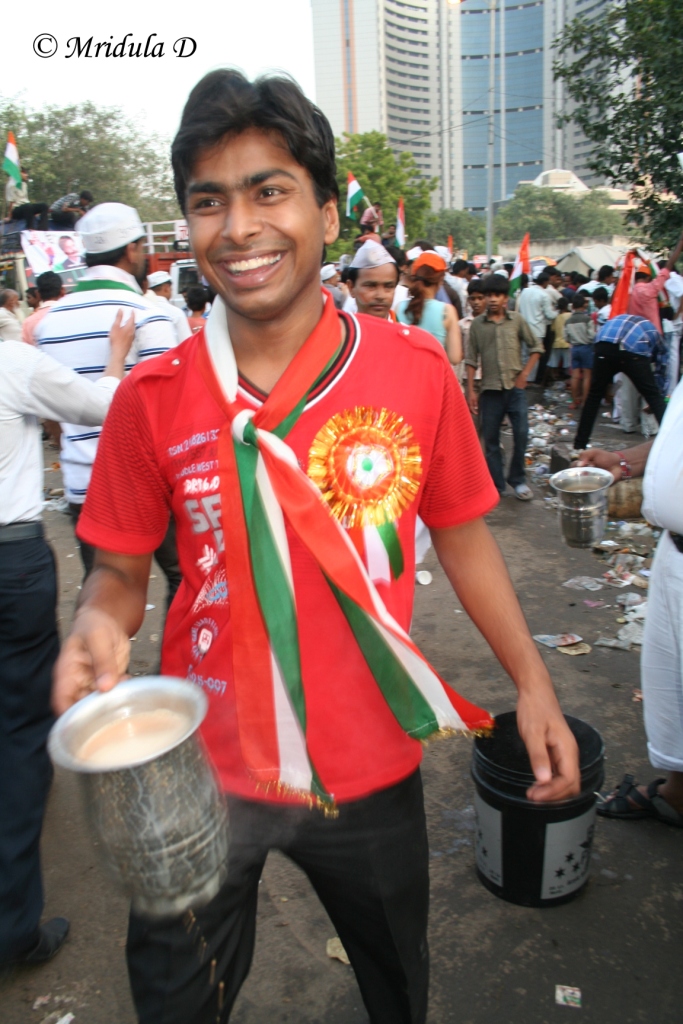 I asked the people serving tea how much time it would take to get in? They said around 3 hours. I got off the line at that because that would make me very late, I had to get back home at a reasonable hour.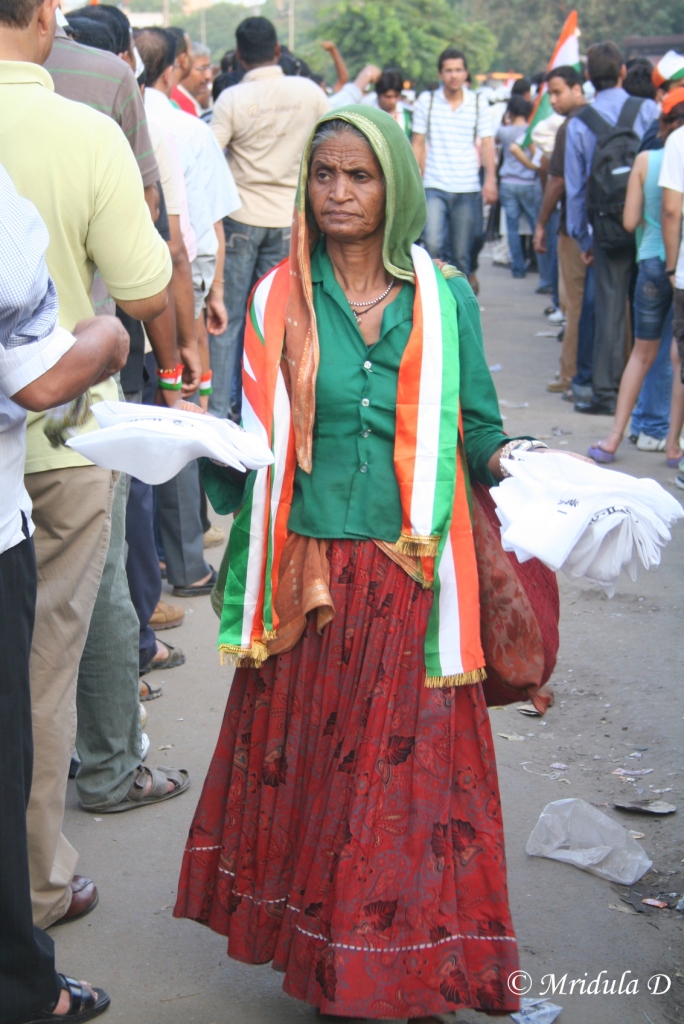 I have to admit I was a bit disappointed at the thought that I would not be able to the main grounds (Maidan means ground in Hindi) but then I decided to sip a cup of tea first.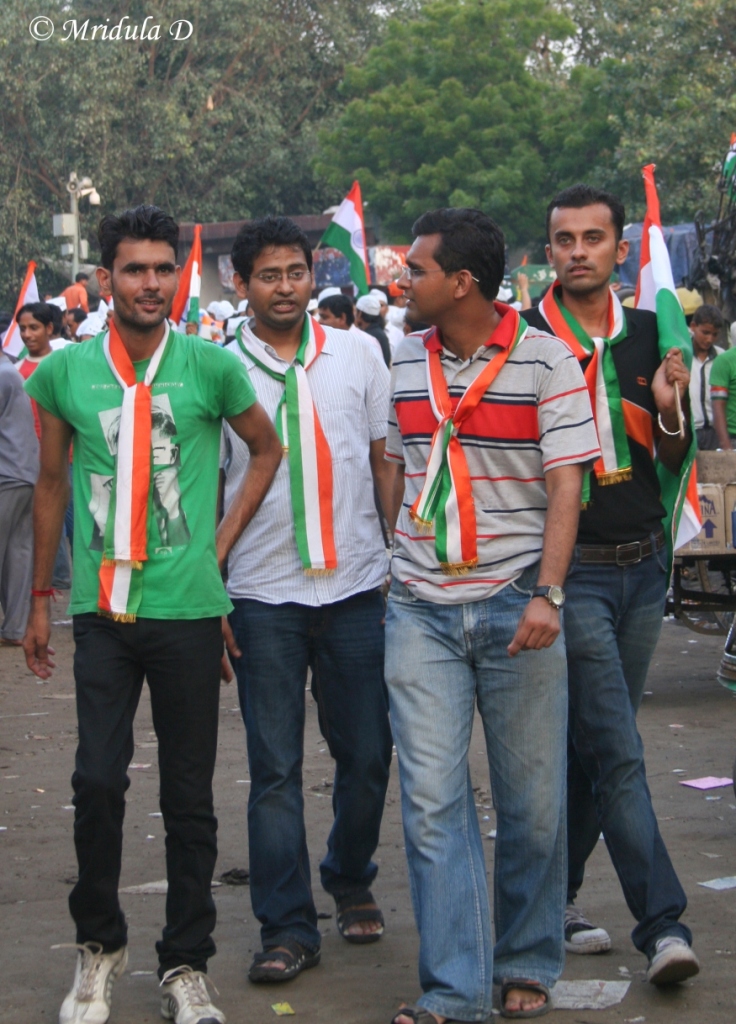 And while I was sipping my tea I started chatting with a few people around. There someone mentioned that apart from this main line there were other gates near the place where media vehicles were parked. I decided to give it a try.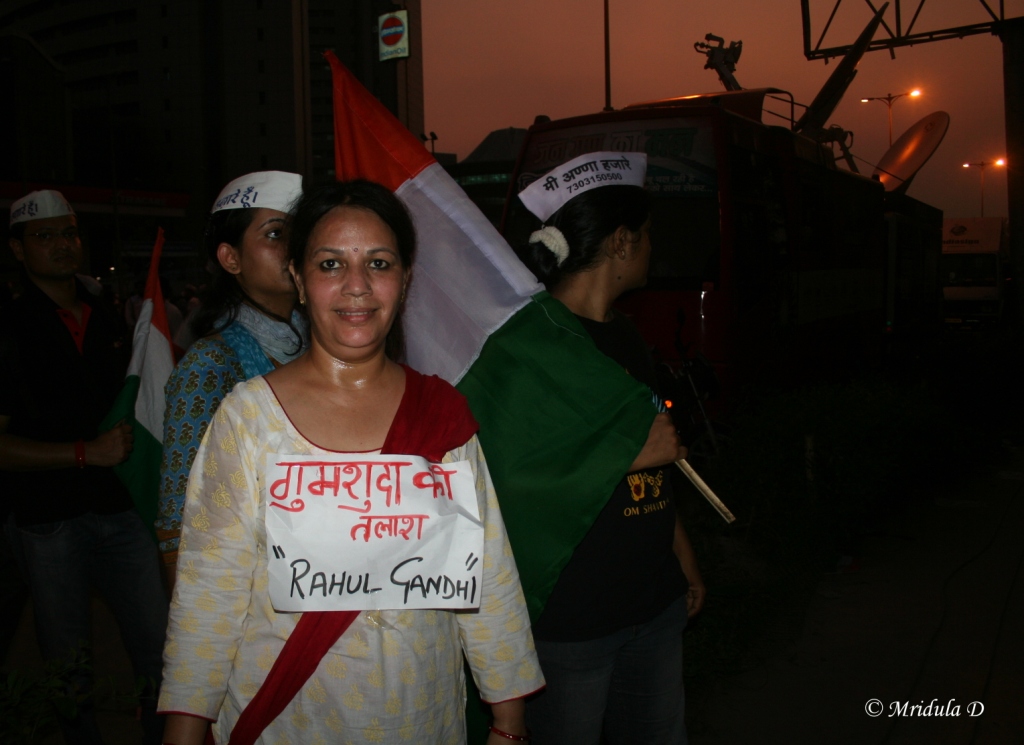 This lady does not seem to be impressed with Rahul Gandhi!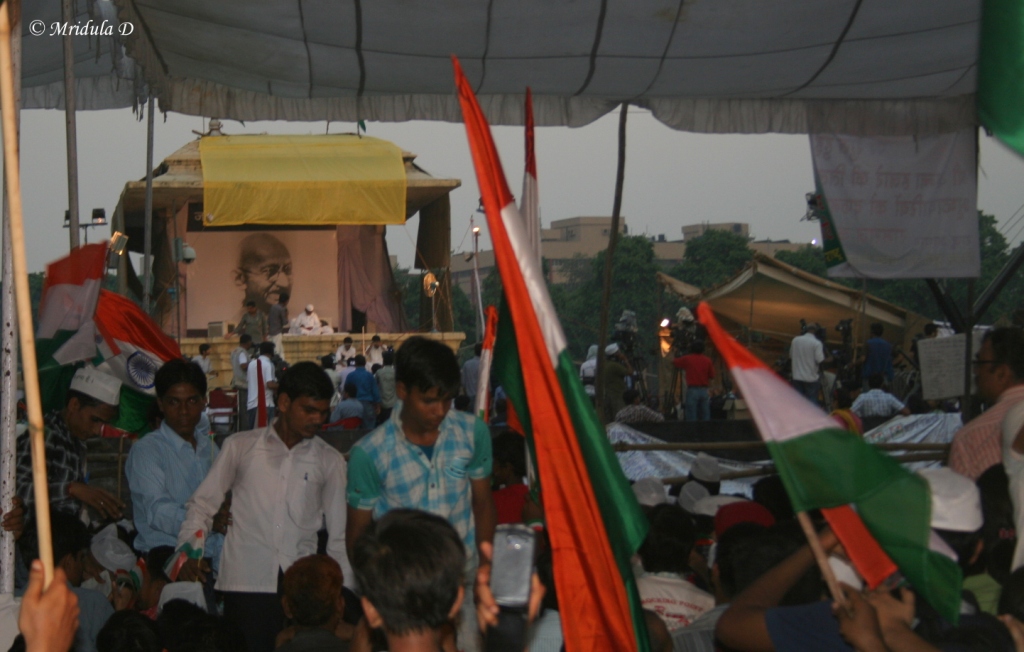 From the 'media vehicle' parking side I could actually enter the grounds. In this picture you can see the diminutive man in the far distance.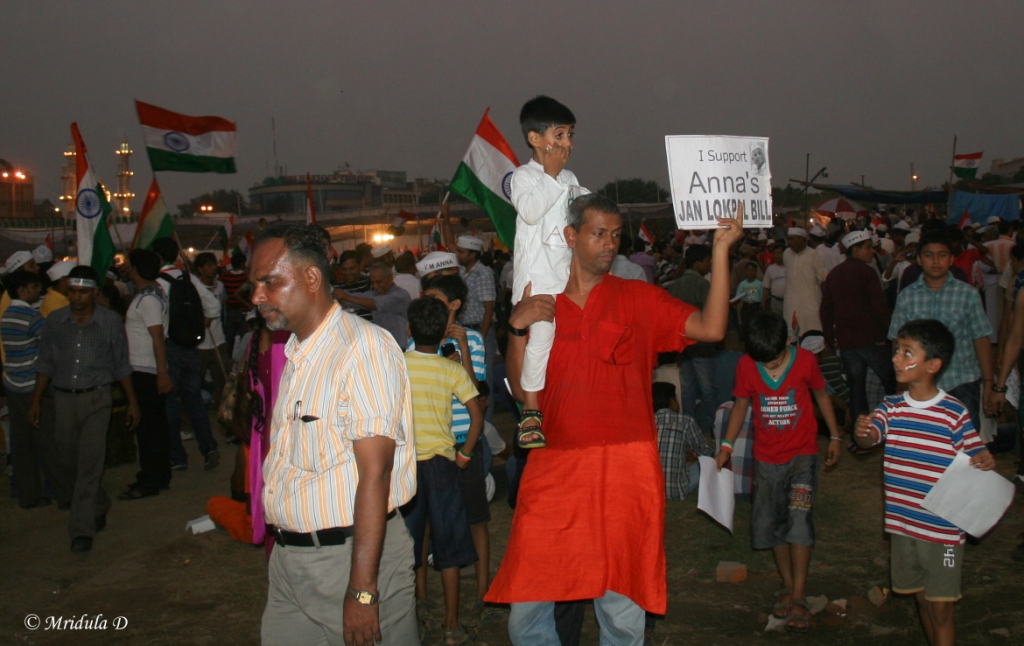 I really admire people who came with their kids. It was not one the easiest places to take your kids to because of the sheer volume of people.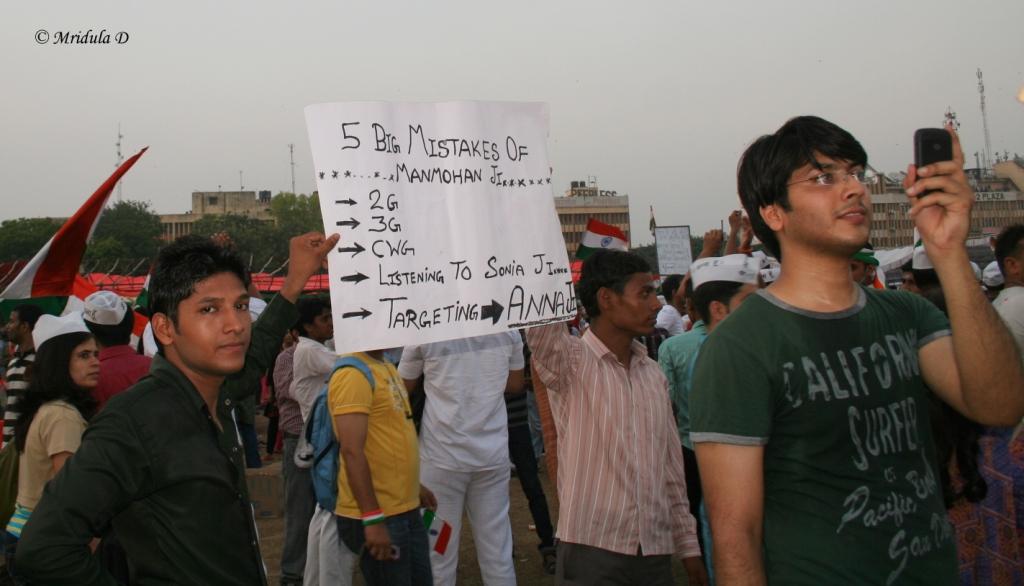 A lot of people had something to say. And they were ready to get photographed too.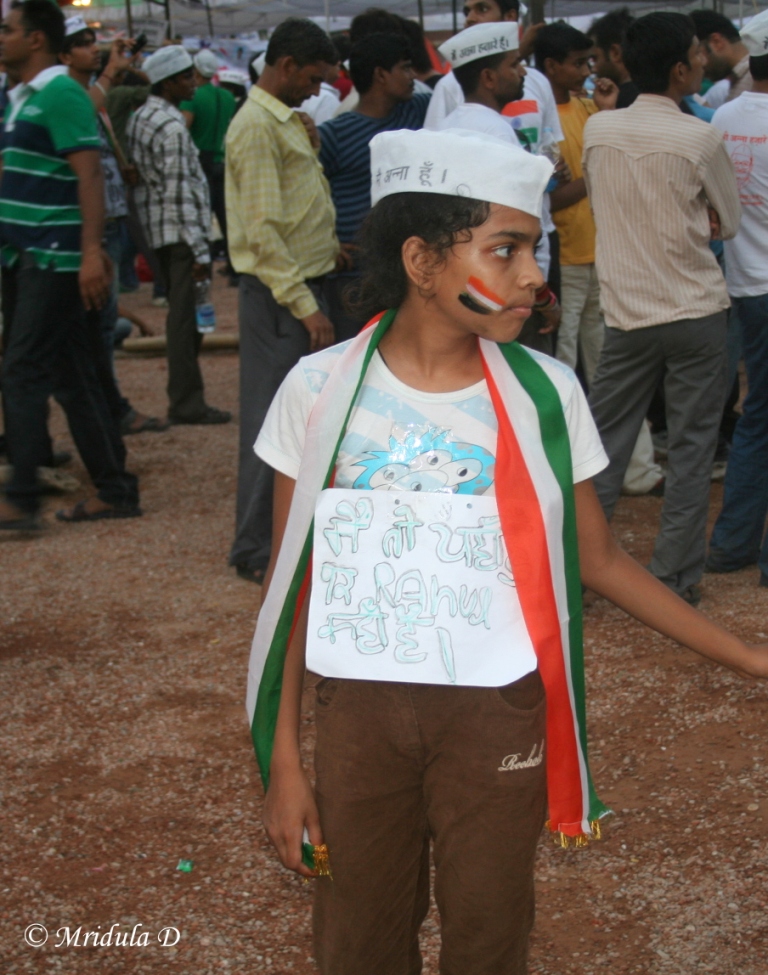 A young girl at Ramlila Maidan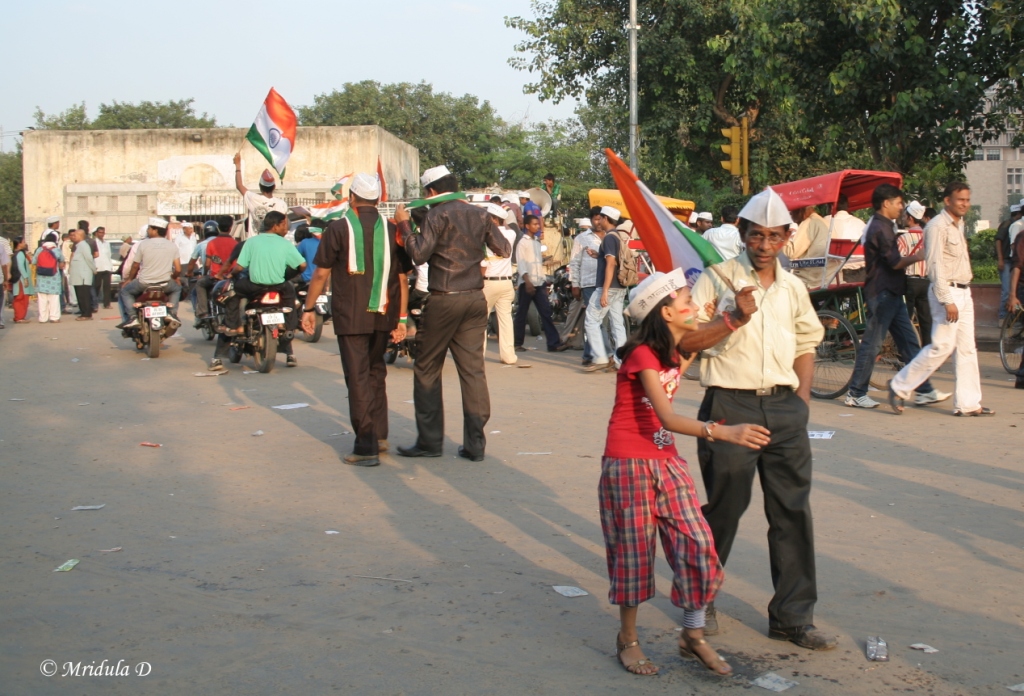 This one was taken outside the grounds.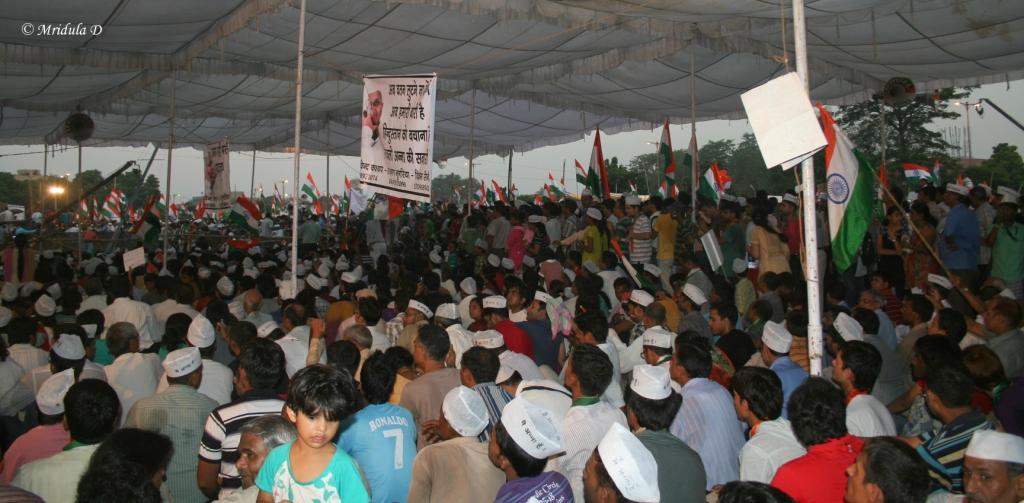 This is a very partial view of the main tent at the fast site at the Ramlila Maidan.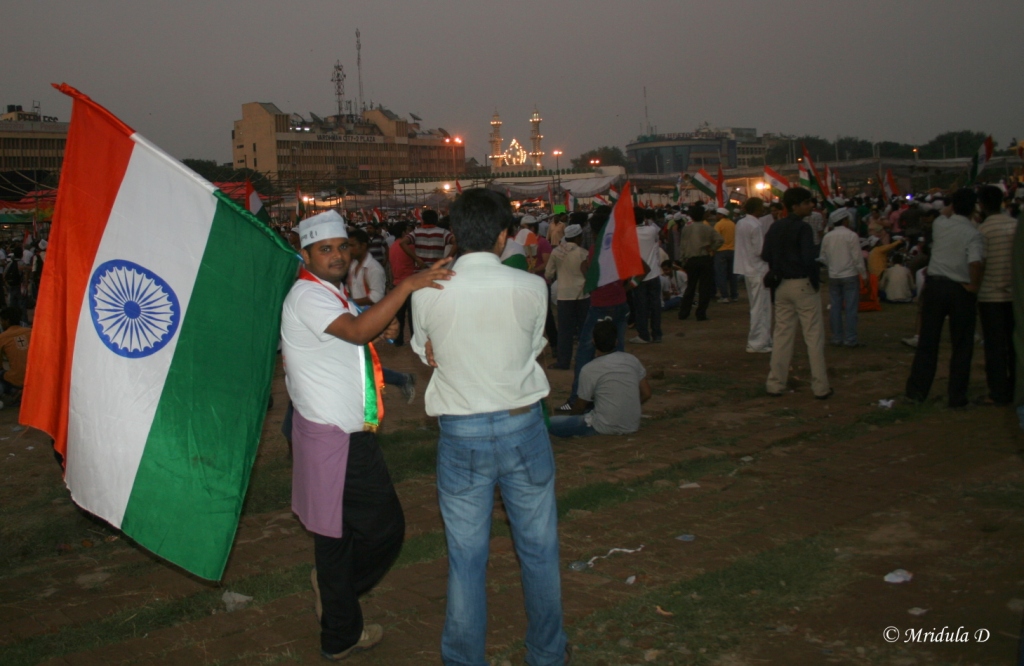 As the evening set in people in the holy month of Ramdan broke their fasts and a namaz was offered at the site.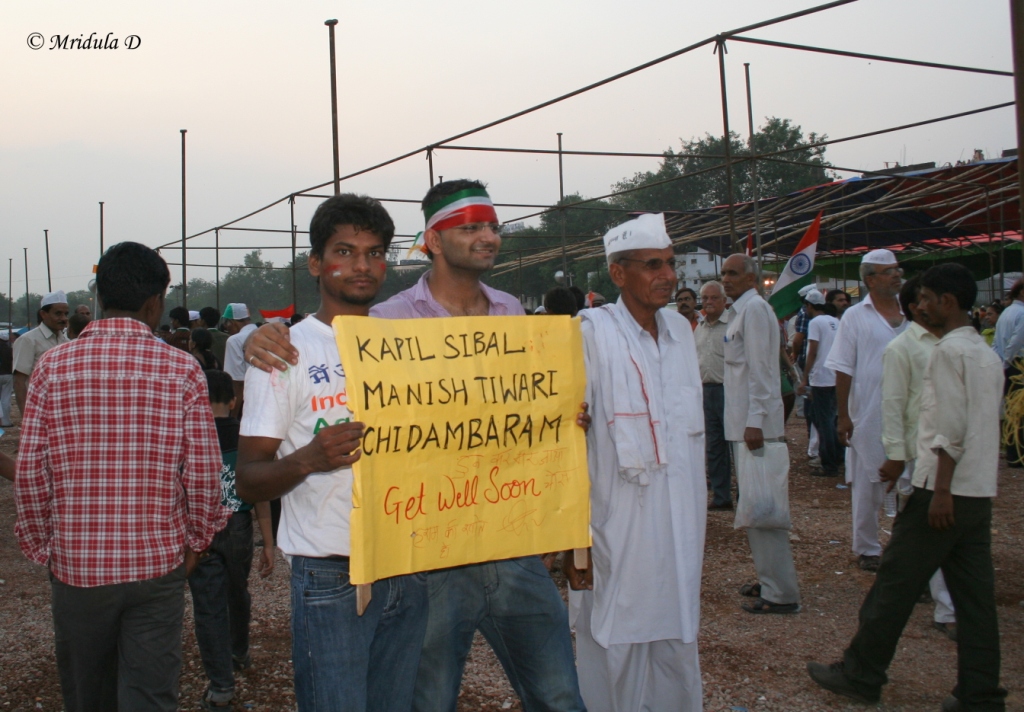 More Quotes from the Ramlila Maidan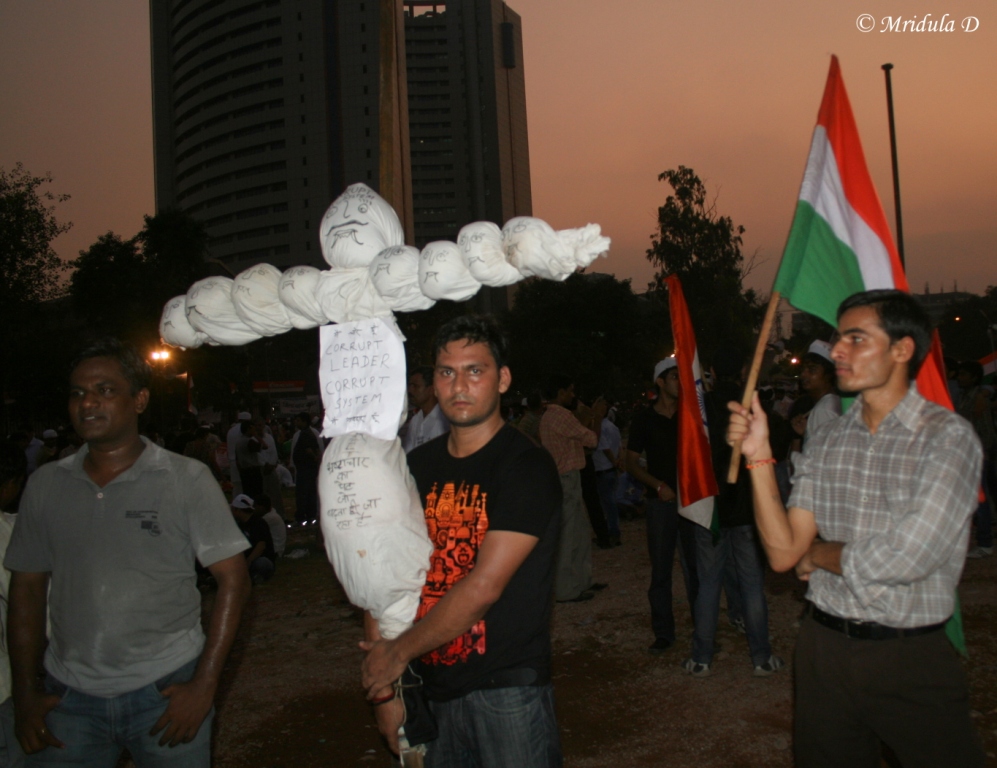 People found many ways to protest!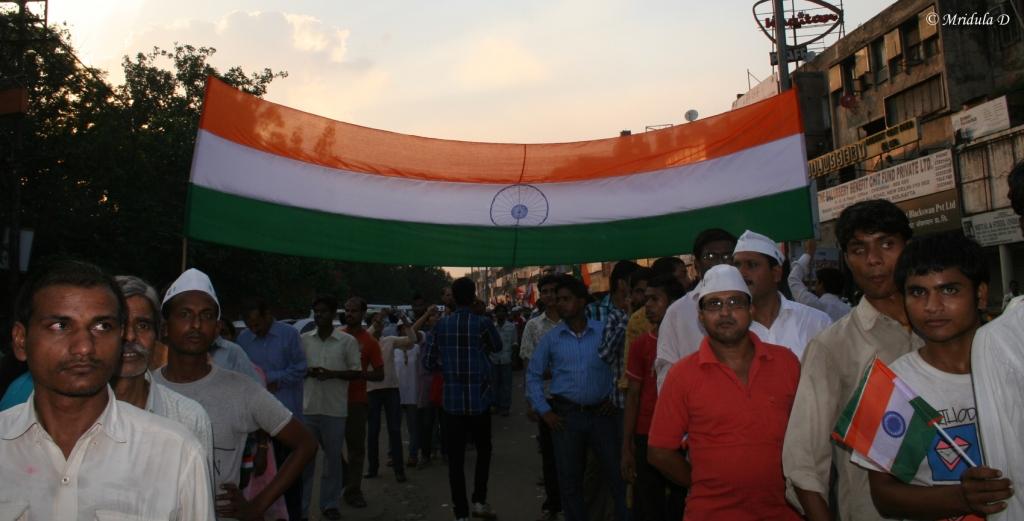 I have never seen so many Indian flags at one place before, well maybe apart from the Jantar Mantar protests.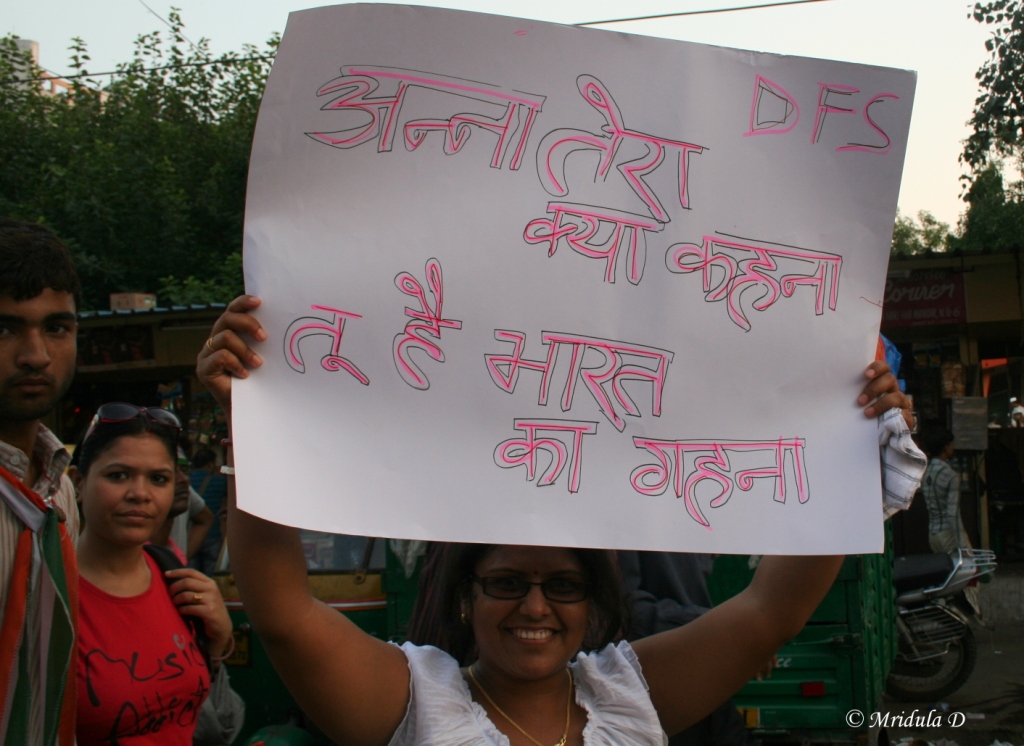 Another slogan with a beaming lady who posed for me when I requested her.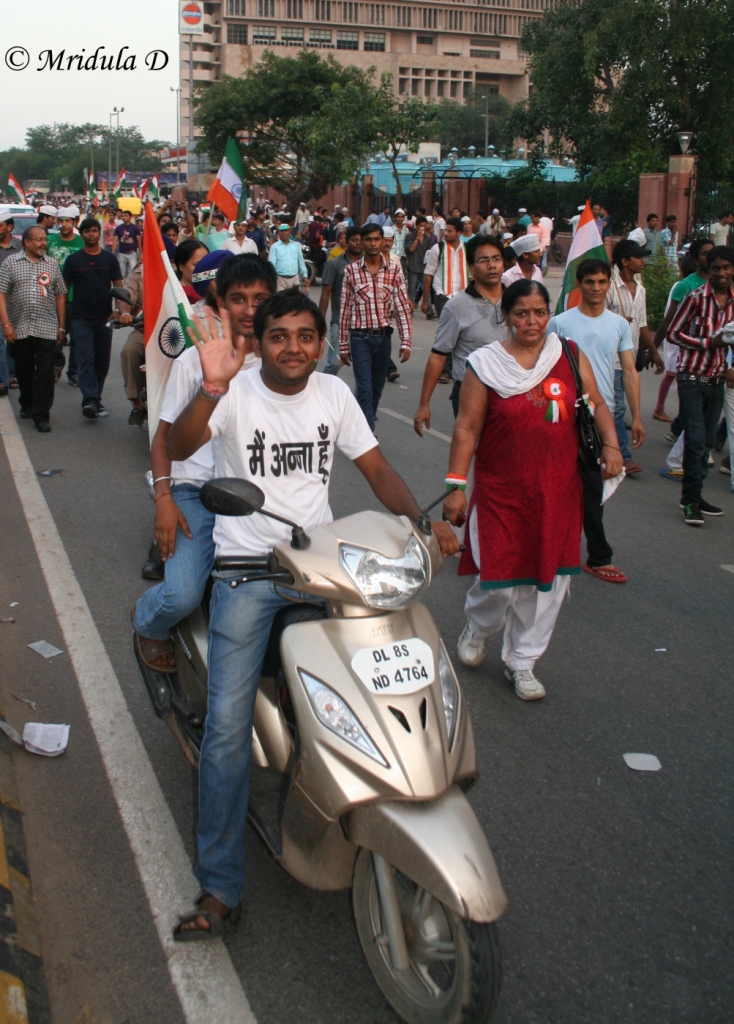 I wonder how could they drive, there was hardly any place to walk even on the roads near the Ramlila Maidan.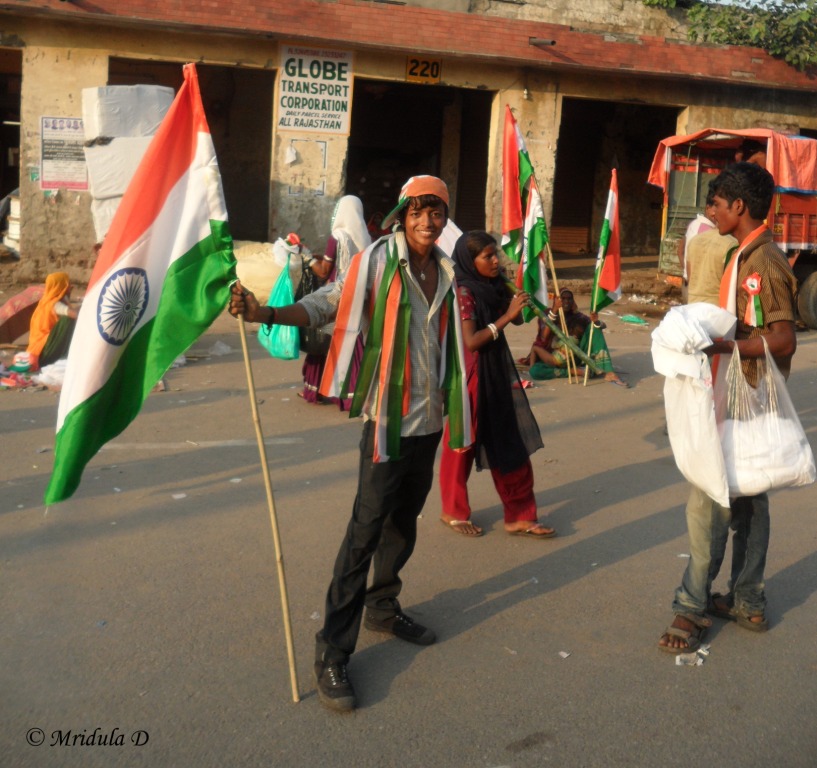 These young boys also posed gladly and asked me to let them view the picture too.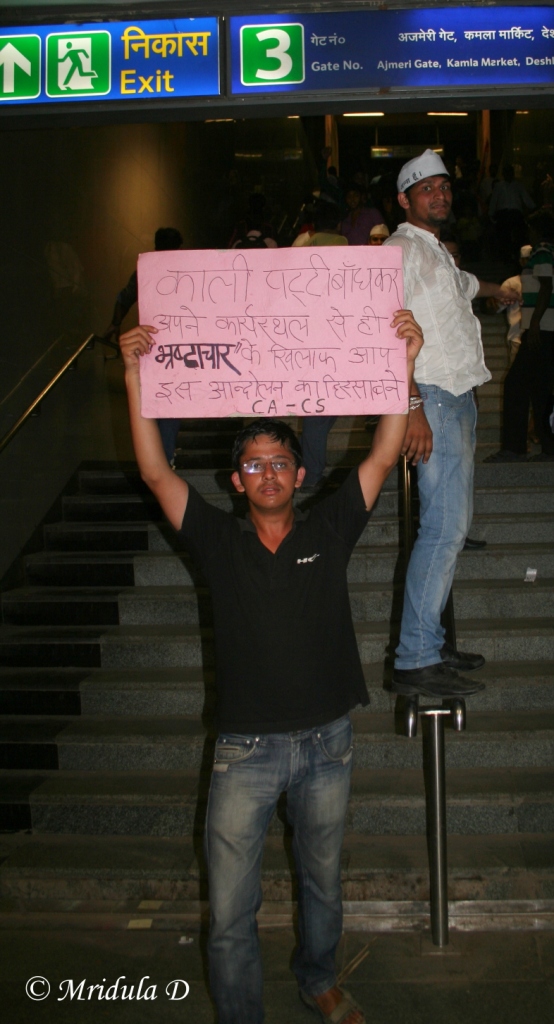 This was the scene back at the New Delhi Metro Station. Look at the lad standing on the railing, what a balance he has!
You can also watch a short video that I took at the Ramlila Maidan.