I should actually say blurry images from a rainy day in the title. These images are from the yesterday's downpour. Thankfully up to now it has not rained today even though it is overcast.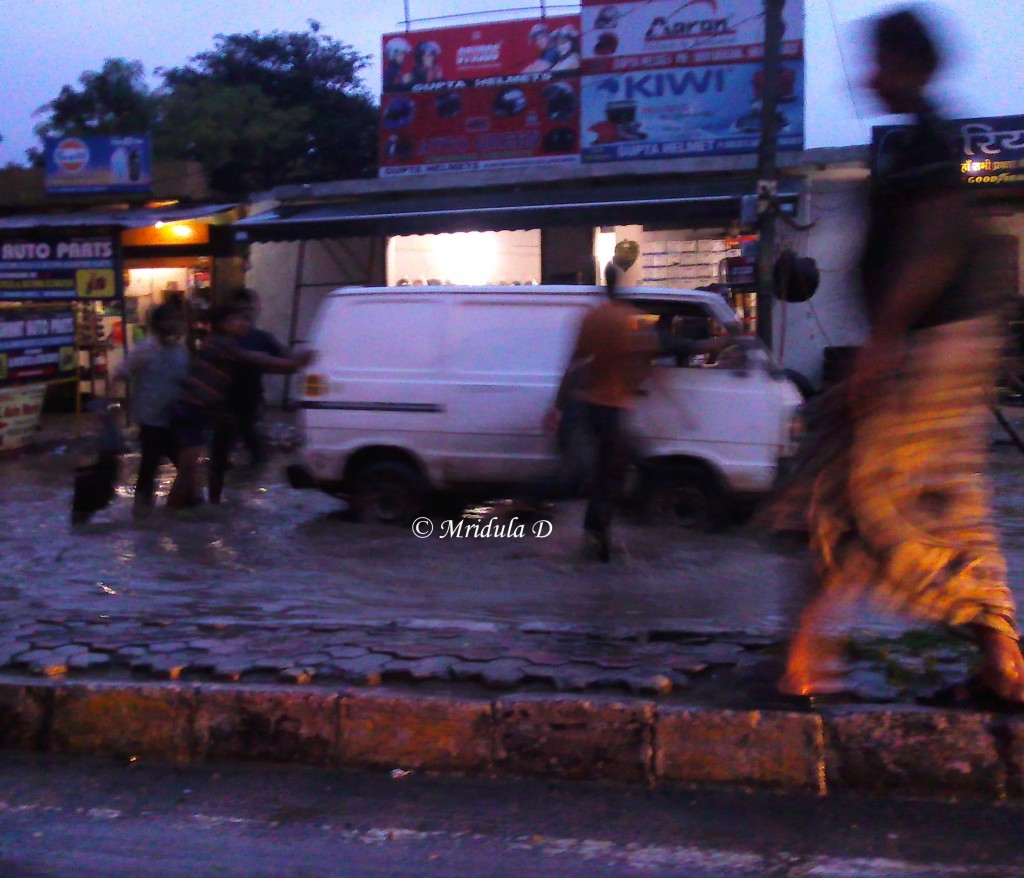 When you witness a scene like this, you can only pray that it will not happen to your car! Looks like we can still find people who will give a helping hand.
I was stuck behind this tempo for a long  long time! And all that was visible was the feet of people in hiding. Then the tempo driver lost patience and went ahead even though it would block the way for vehicles coming from the other side.
And this was today morning after water has receded a bit. This is a road, my daily commute road and not a canal. I am thankful I cross it in a car and not like the old man in this picture.
The night images are blurry because I was using my cell phone in low light but probably my hands were shaking  as well after seeing so much water on the road.