I have been to Dilli Haat many times. It is a favorite place of mine to visit with my sister. I have taken guests there too and everyone has come back impressed. For me the attraction is obvious. It is a very colorful place and in good weather it means tons of opportunities to take pictures!
Others have commented on the open air atmosphere and everyone liked the colors. For my sister and I food is the added attraction as well.
Puris on Display at Punjab Food Counter
Not that we are fond of deep fried stuff but they make for good pictures. We do go food hopping with drinking tea at Assam Stall with Sabudana Vada from Maharashtra Stall. Then it is more substantial food from somewhere else and kulfi from the Rajasthan Stall.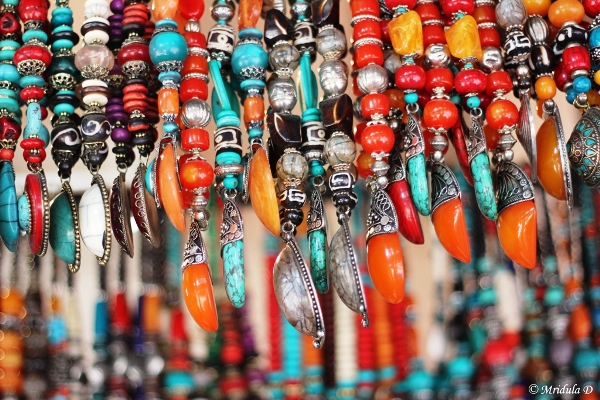 Colorful Necklaces
This time my daughter was buying bangles for her and her friend (it was her friend's birthday) when I noticed these colorful necklaces. For each trip I usually have a favorite picture and this one is it for yesterday's trip to Dilli Haat. This picture is now the cover photo for my Facebook Travel Page.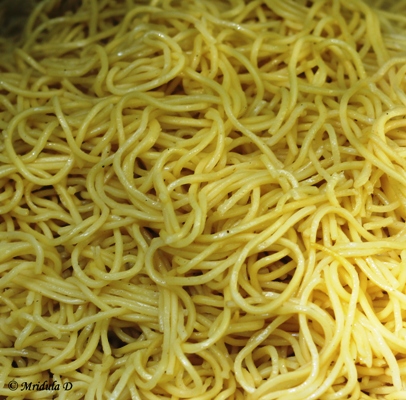 Noodles
Coming back to food my daughter surprised me this time by saying she wanted to eat Momos. I had no clue since when she started liking them! When the Momos arrived from the Assam Stall the offering was so huge that in the end we had to pack it and take it home!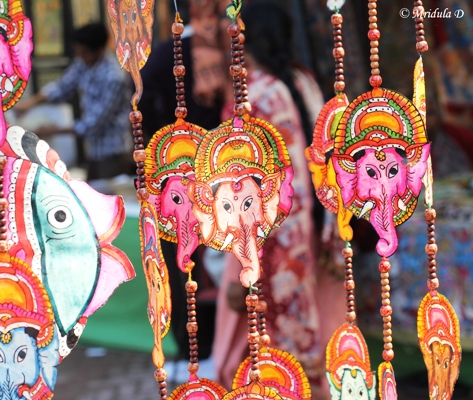 Ganesha
Dilli Haat is probably my most visited place within NCR. And why not, there is so much to click, good affordable food and changing stalls. This time I also gave myself the challenge of using only the 50 mm prime lens. My most used lens is the kit lens (18-55). I do take out the 75-300 whenever I go bird watching. But the 50 mm has been the most neglected lens till date. I need to decide to use it once or twice more and maybe I will start using it regularly.