I have been so excited all of August because I won a place in the #FollowUpSiberia contest. I would be visiting Siberia later this month. Siberia to me is an exotic land, I never thought I would get a chance to visit it.
This also meant I needed to apply the Russian visa. A I live in NCR, IFS Delhi was the logical choice for me. In Mumbai, Chennai and Kolkata you have the option of applying directly at the embassy with a lower fee but that option is not available at New Delhi as far as I know.
When I started researching for the visa application process for Russia from India, I was surprised at the light weight documentation required as compared to say Schengen or UK visa. Russian Embassy did not ask for my bank statement or income tax returns (ITR). I was actually so surprised that I thought I was missing out on something!
The one piece of document you do need to have is a tourist confirmation letter from a Russian travel agency. For me, my kind hosts in Russia provided the letter. There is a lot of information on the web on how to get such a letter. A scanned copy is fine.
You need to fill the visa application online and take a print of it. A valid passport and photos on a specific size are required. You can check documentation page to see the exact requirements. The visa fee is also clearly mentioned on the official site. Also, keep a photocopy of the first and last page of your passport.
In Delhi the IFS Office is on the 8th floor in the Ashoka Estate Building next to the Barahkhamb Road Metro Station. Use Gate no 1 or 2 to exit, the building is between the two gates!
I prefer taking early morning appointments for applying visas as it is less crowded then. I got the 9.30 am slot and I took it. While I was leaving home I felt a little uneasy about the documents. But then I sternly told my self to stop second guessing myself, I had made a folder and thoroughly checked the documents required.
I hailed an auto for a nearby metro station. After half a kilometer my source of unease became clear! I forgot to keep my passports! I requested the auto driver to turn back after explaining the situation! I told him I would pay him extra. He laughed at me and agreed to turn back. I was lucky I remembered it while I was still close to my home.
Russia will be the 28th country I will visit and this was a first, forgetting to keep my passports while going to apply for a visa! If you have older passports please do keep all of them for applying the visa.
As I keep a lot of margin when I go for an important appointment I still reached the IFS office at 9.15 am, 15 minutes before my appointed time in spite of the unexpected detour.
There were a lot of travel agents inside the office with multiple passports. My turn came soon and the charming Russian lady who was at the counter could speak flawless Hindi!
She went through my documents and kept writing OK everywhere, till she scrutinized my form, she then exclaimed, "you have entered your passport number incorrectly!"
Now if you ask me my passport number I can recite it even in my sleep! What I did was, I reversed a few digits, like if it is 102, I entered 201 (these not the actual digits of my passport). Now this was my second blunder of the day!
But the lovely lady suggested me a way out, she said I could sit back, and try to edit the form on my phone, online. She said she would correct it herself if it was a minor error but it was not right for her to edit my passport number. I totally understood her point. I was actually surprised at how gently she treated me even after my blunder.
So I went back to the seating area and started on the task. I was using Chrome to edit, it would open my form but would not let me edit anything. I was about to give up, till someone asked me what was my problem? After listening to me, the kind travel agent asked me show him the form. After a look he told me, "you should be able to do it, I don't know why it is not showing edit options on your phone, it is usually there."
His statement boosted my confidence. I concluded it could be the browser. I quickly downloaded Firefox and lo and behold I was able to correct my form right there. By now the original lovely lady who could speak Hindi had gone away from the counter.
But there was another nice lady there now and soon it was my turn again! I explained her the case and she asked for the new file reference and my password. I gave it to her and there we were. She printed the form for me and accepted my application.
She told me to come back on 8th August (after 4 working days) to collect my passport. They do display the charges for sms, email and phone call notifications and this confused me once again. I asked if I needed a notification to which she replied, if you want I can set one. I quickly realized that I didn't need it. It was so nice of them to tell me directly when I could collect my passport instead making me pay for the same!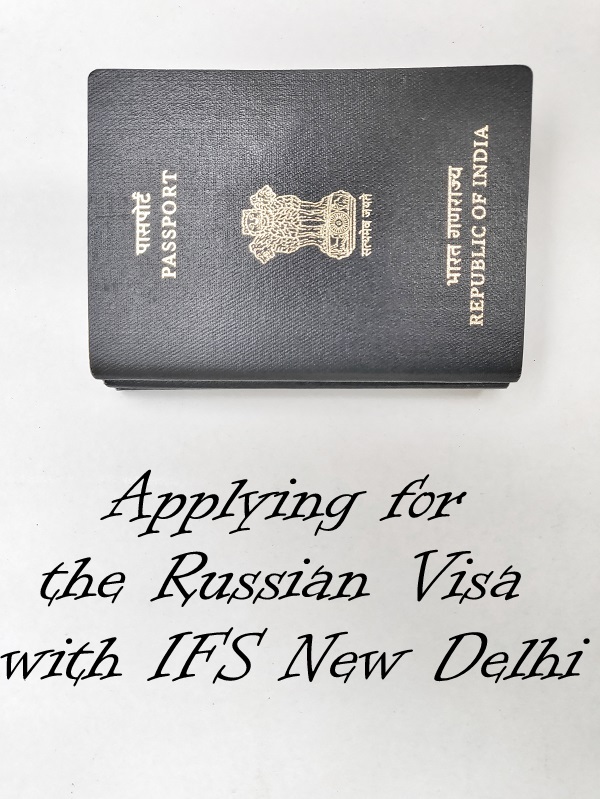 So, I went back on 8th August and happily collected my passport with a brand new Russian Visa! This, when I almost made sure that I could not apply for it on the appointed date, first by forgetting my passports and then my entering my passport number incorrectly in the visa application form. I have never been to a visa facility which was this customer friendly! So a big thank you to the kind folks who work at IFS Russia's New Delhi office.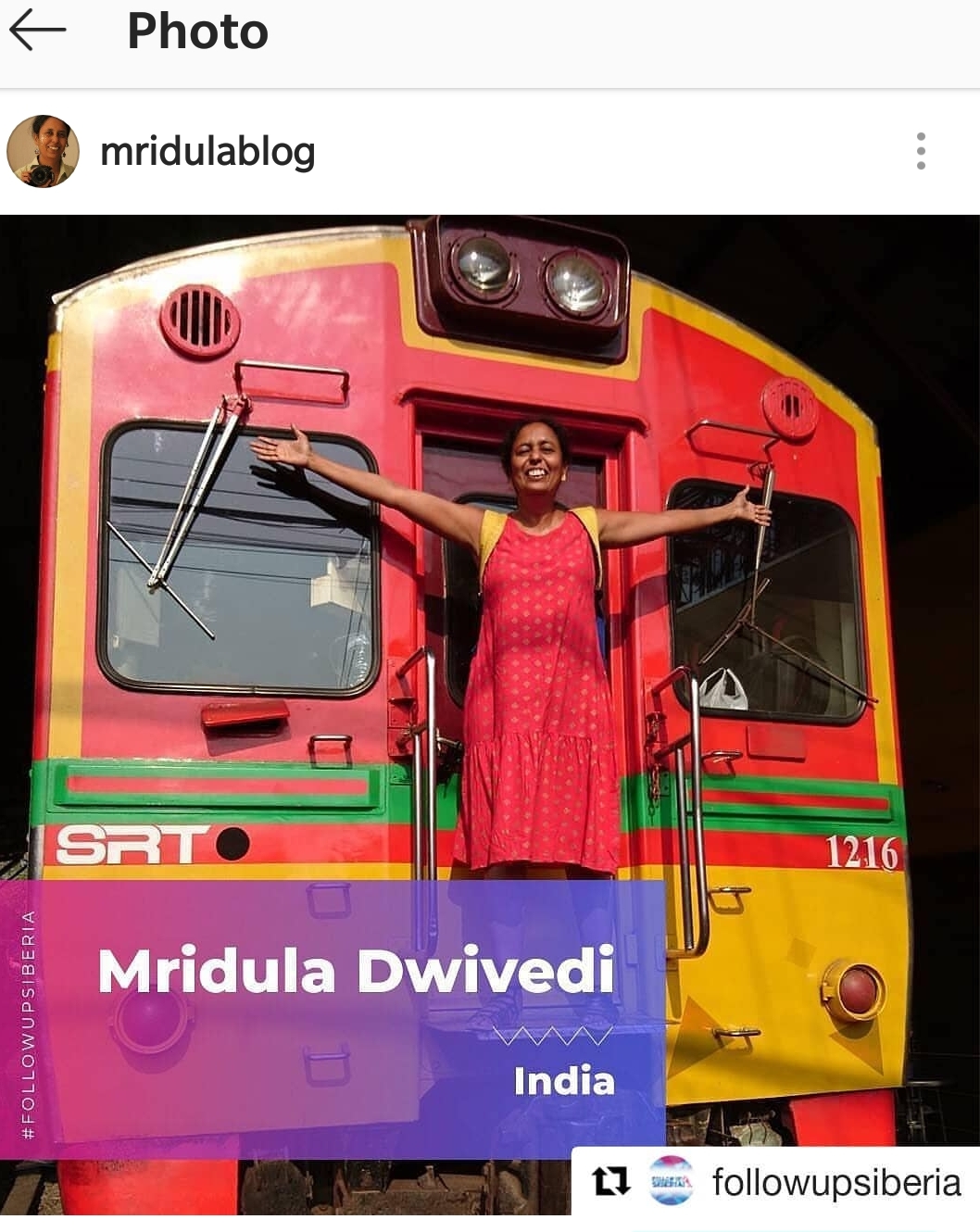 I can't tell you how excited I am to get the opportunity to visit Siberia. Follow Up Siberia is running their third contest right now. So do check it out. Who knows you might win a seat next.