So how do you like to explore a place?  When you arrive at a new place how do you really wish to explore it if you were given a free hand? I know that will depend on the city, its size and many other things. Still there is a particular way in which we like to explore places. I have listed 5 of my favorites.
5. Cars: If you have been commuting for last five years for as long distances as I do you will understand why I put cars on 5. I have been driven around Leeds, Manchester and a few other places. I am not fond of driving myself (commuting on Indian roads has killed my appetite for it) so I have never hired a car. I am aware that there are economy car hire options available. It has been recommended by some of my British colleagues as well. UK is my most visited country till date (5 times though always for work) but one could easily car in many other European countries too. I have been a few times in taxis that were Mercedes. But earning in Indian rupees they are still an expensive proposition for me!
I was most fascinated by the caravans for hire which we saw in Durban, South Africa. One day, I hope I will get together with a few driving enthusiasts and drive through Botswana after hiring a caravan (Shalini and Srinivas are you reading this?).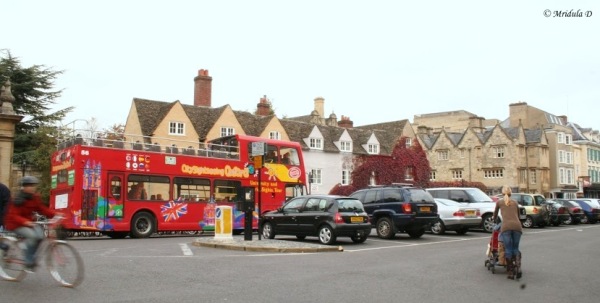 HOHO Bus, Oxford, UK
4. Hop On Hop Off: I have tried HOHO buses twice, ok three times, twice in Oxford and once in Edinburgh. It is fun but I very quickly ditch them in favor of walking! On its own it is a good idea but I guess both Oxford and Edinburgh are so walking friendly cities that I find HOHOs not so much fun. After all if I am walking I can stop every second step to click a picture!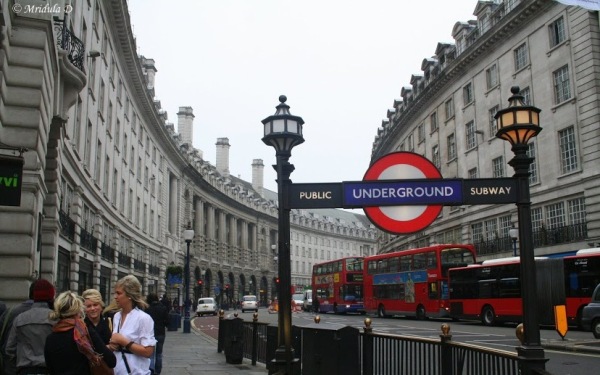 London Underground, Regent Street
3. Underground/Metro: Now if I have to go to Delhi, be it for assignment or for an outing (which is rare, I prefer to put at least 200-250 kilometers between me and Delhi at first opportunity) I just take the metro. No traffic jams and a separate coach for ladies. In off peak hours I actually like it. I have used the underground extensively in London too. And I have taken trains straight from airports in a few other European cities. I like the convenience of the public transport, I have to simply buy a ticket and not bother about anything else.
Vembanad Lake, Kerala Backwaters
2. Waterways: Have you been to a city that is famous for its waterways? I have been lucky to visit Venice but there were no Gondola rides for me. I had just started working and 100 Euros about 10 years back was a lot of money for me. Amsterdam was the first time I went on a river cruise. And to my amazement some of the bridges would open like the Indian Railway Crossings to let a boat cross. Then I went on a cruise on Thames in London and the sense of humor of the boatmen who gave us a running commentary about the attractions along the Thames was so British! I have been also on a lake cruise at Putrajaya, Malaysia. There is something different about looking at a city from a water body. But most fun had been kayaking along the narrow channels of Alleppey Backwaters in Kerala. That brought me so close to the villages along the route. I quite like watching a city from water.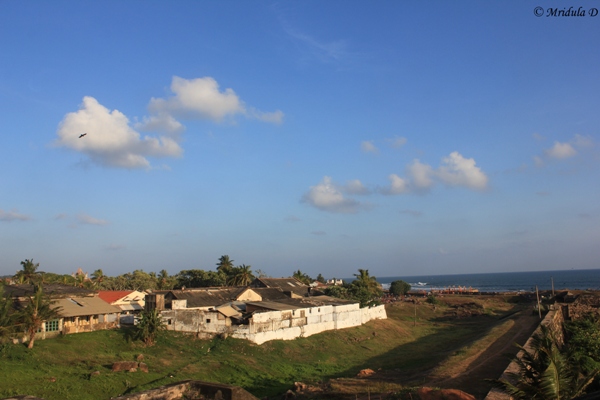 Walking at Galle, Sri Lanka
On Foot: For me the best way to explore any place is on foot. I love walking. I love walking so much that I pay money to do it, i.e. go on a trek. Agreed not all cities are walking friendly. Take Delhi for example. In many areas of Delhi/NCR I would dread walking because of the senseless traffic. But there are great cities for walking too. My absolute favorite has been Oxford (not counting my treks) till date. Then there are hills and sea shores to walk as well.
So how do you like to explore a place?