If you ask me about history of aviation in India I would divide it into two parts before cheap air tickets were available and after. Seriously what else is there to know? I grew in the 'before' era and my first air travel was obviously an international one for work. Whereas my daughter is growing up in the 'after' era and she took her first flight before she could properly speak! You insist there is more to aviation and airlines than this?
Well if you insist I have to try. Many of us from the before 'era' grew up knowing that Tata Airline was the first airline established in India and it was established by JRD Tata in 1932. It became Air India in 1946 and the government got a majority stake in 1951. JRD Tata remained involved till 1978 (source- IATA.Org).
But while digging up I realized that the first flight in India took place in 1910 and guess where? It took place at Allahabad in December 1910 and there is some dispute that which flight was the first, one by an English pilot Mr. Davis or by the French Mr. Henri Pequet. Now don't ask me who flew the first animal in the world and where? The record goes to Mr. Henri Pequet and he flew it from Allahabad to Naini (source- Bharat Rakshak).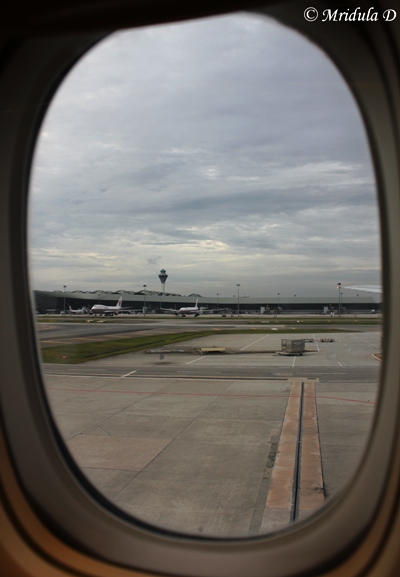 Moving ahead to recent times Air Deccan was formed in 2003 and as they say the rest is history. Now we have a choice of low cost carries like GoAir, SpiceJet and many more. It brought in the 'after' era in the aviation industry.  But if you look this short period of less than 10 years there are actually so many defunct airlines including Air Deccan and what it became later Kingfisher Red. Air Sahara also came and went the selling route.
And that brings me to today- when Captain Gopinath founder of Air Deccan went on record to say that he is not happy with the way fares are moving in India. I agree with him, neither am I, there is hardly any choice when it comes to fares. I quote from the Economic Times article where Gopinath says-
"Low fares have to stimulate the market and we need to have not just low-cost airlines but low-fare airlines and that is not happening as there is a cartel and that is not allowing it to happen …"