All packed for Malaysia and I am heading out a little later in the evening. Just went out to the balcony to see what kind of sunset it was and this was the scene that greeted me! I hope to see many more such skies in the week ahead that I spend in Malaysia.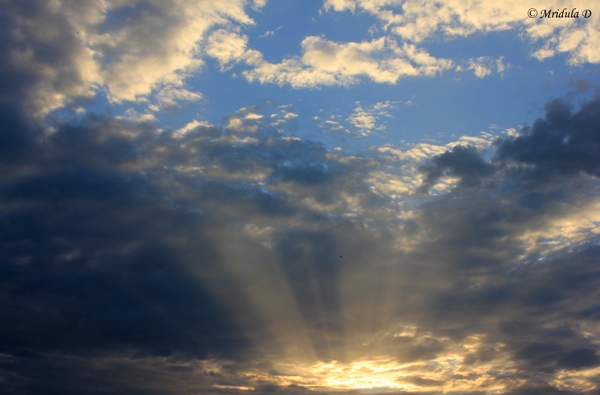 I almost forgot to do the web check in and went to sleep. Yesterday I don't know what happened in our local area the traffic came to a stand still for hours and I reached home after 8.00 pm. I usually reach home around 6.30 or so. So I almost crashed without the web check in. Just before I was about to fall asleep a voice spoke in my head and I got up with a start! I opened my laptop past half an hour of the opening time of the web check in and barely managed to get a window seat! But I got a window seat after all.
So all happy and content, looking forward to my flight, some blazing skies at landing and a wonderful trip. Whenever I get a net connect I will blog. But otherwise I have not scheduled anything, just didn't get the time to do it!