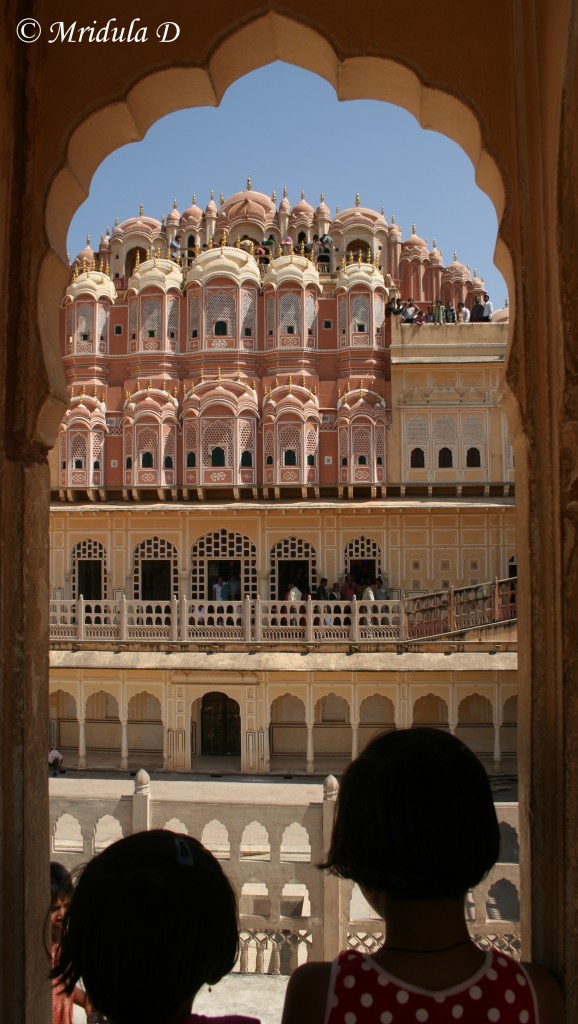 I somehow like this picture a lot. Not sure if it is ideal for Skywatch but I do find the little patch visible from the Hawa Mahal at Jaipur quite intriguing. Hawa Mahal was built by the king Pratap Singh in 1799 AD. The kings family used to live in the city palace and this was for his 'other' women. One peculiar thing about Hawa Mahal is that you can see outside from the palace but from outside you can't even get a peek inside from any angle.
I have been to Jaipur many times, I have studied for 5 years near Jaipur. But the beauty is I never went inside Hawa Mahal till this visit. I noticed it from the outside for the first time on my last visit to Jaipur. It is so strange because Hawa Mahal is situated quite close to Jauhari (Jeweller's) Bazaar and I have been to Jauhari Bazaar so many times. And yet I never even noticed the Hawa Mahal!
Here is more about Hawa Mahal from the display outside the palace.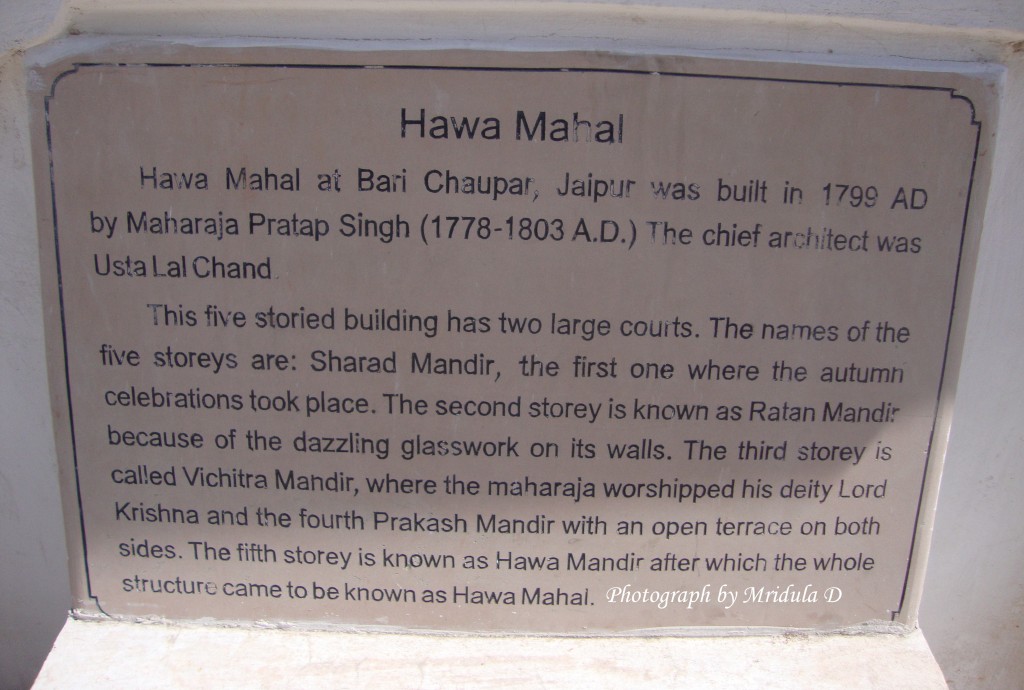 You need to be in a mood to walk and climb stairs if you wish to enoy Hawa Mahal. The windows inside are full of colored glass, when the sunlight filters through it, there are many interesting opportunities for photography! Guides and audio guides are available.
For a picture of the facade, you need to stand on the opposite side of the road to get a picture. The road is busy most of the time so if you would wait, Chances are you would get something interesting in your frame, like a bullock cart or people with colorful dresses!
For more skies from around the world, please visit the Skywatch page.