When I started looking at my pictures from my yesterday's visit to Hauz Khas, my intention was to do one post. I realized it would be one very long post if I posted even the pictures I thought have come out well.
I have to admit I have hardly explored Delhi at all. Yesterday too, I was meeting people who have an online presence in the travel field. I decided to walk from the Hauz Khas  metro station to Hauz Khas Village. And right on this walk was a temple and two ASI monuments! But for today's post I am sticking to the pictures from Hauz Khas.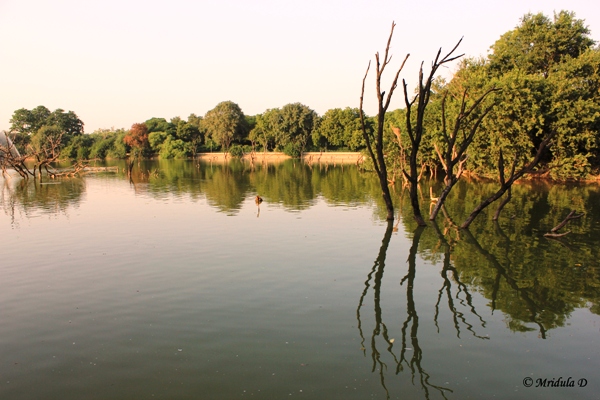 Can you imagine this view in the middle of Delhi? Well this is Hauz Khas and hence I said I would be sticking to the pictures from that area. Hauz in Urdu means a water tank and Khas means special and in this case royal. So Hauz Khas literally means the royal tank and I am posting the pictures I clicked around it. I actually first stumbled across the monument in the Hauz Khas Village and I could see a water body below with birds flying around it. I decided I was going to check it our after the meeting and the lunch got over. And I am happy I did. I thought I would rush back home but I stayed till the sunset time.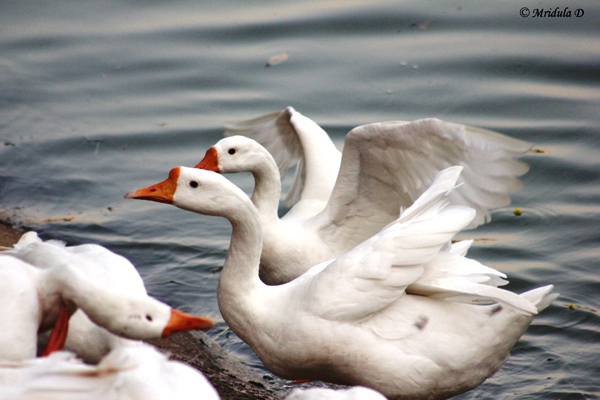 There are a lot of ducks by the lake and people feed them. They had a gala time, particularly kids. Some people give them roti crumbs but a lot of them simply brought grass strands from the nearby areas! And the birds seem to enjoy the grass.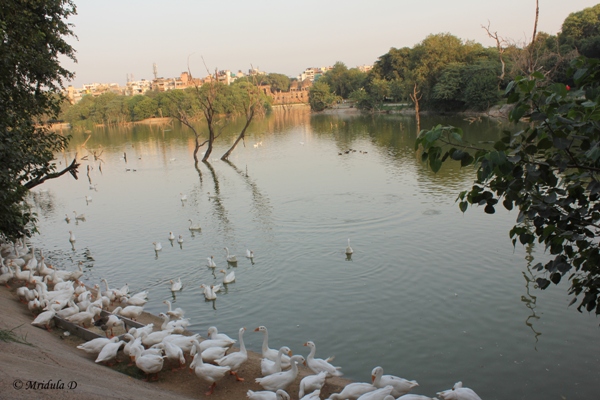 You can see many ducks in this picture and this is a partial view, there were many many more. I have associated Delhi (in fact all NCR) with traffic jams, rude auto drivers and bargaining (yes I am not good at it). So it was an amazing experience to see this lake in the middle of the city. And it was reasonably clean too. I am glad we have not choked it with rubbish.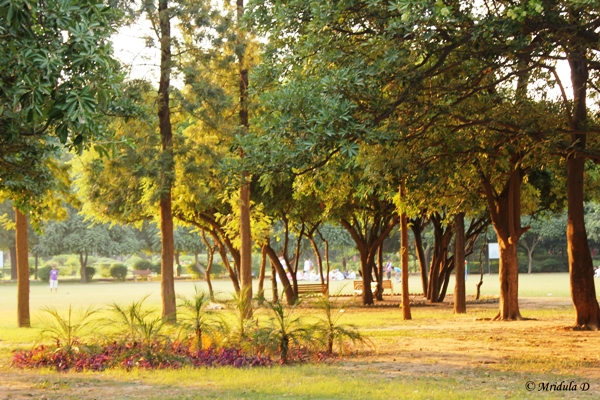 Apart from the lake there was a big park too and I could see for quite a few people it was the regular jogging spot. And for some the regular meeting spot. Don't go by my picture above it was a crowded place. I waited patiently for the crowd to move out from my shot at least directly. I was largely left in peace to click my pictures.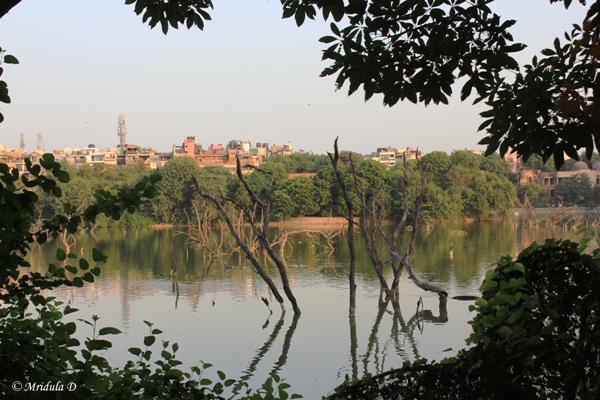 After this visit to Hauz Khas I have to say I am going to expect more of Delhi. And explore it more with my daughter. I think Chhavi has grown up enough for us to roam around Delhi!