I recently visited Viayawada, Andhra Pradesh on an invitation from Novotel Vijayawada Varun Hotel. A trip to the Guntur Chili Market was on my itinerary and I am glad I went. Guntur Chilli Market is an offbeat place which can give you some real good photo opportunities. If you speak the local language, Telugu, you will get to interact with people working there too.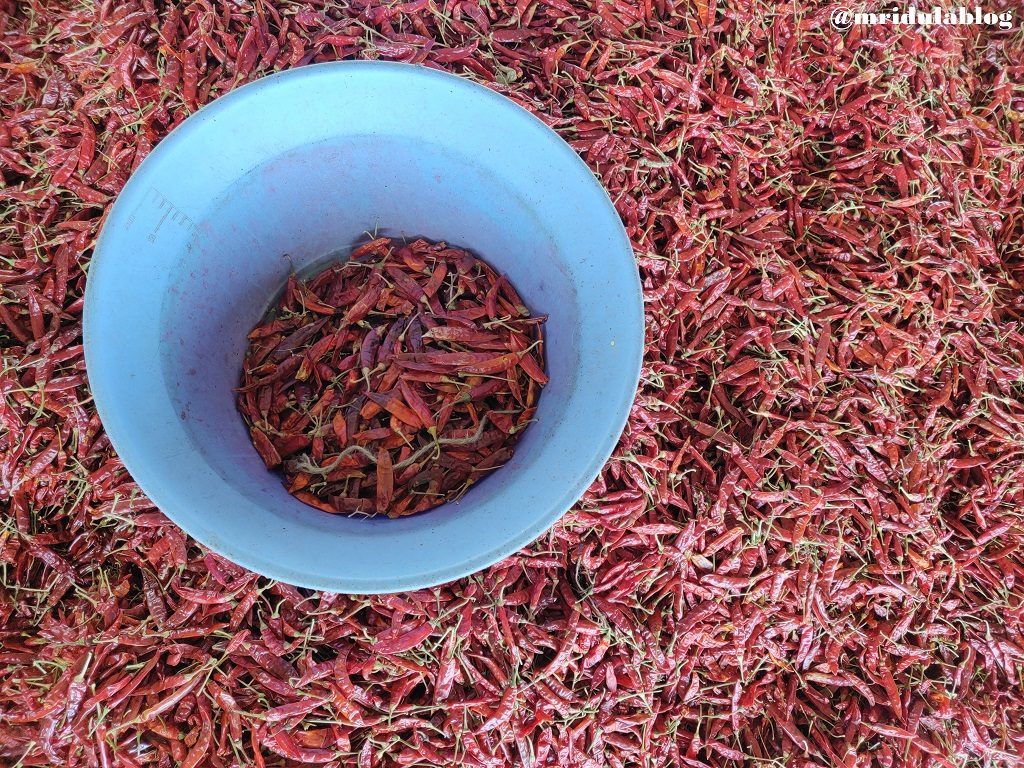 Even though the distance between Viaywada and Guntur is 38 kilometers it didn't take us too long to reach there. At first glance the Guntur Chilli Market looks like a long row of tin sheds full of gunny bags! I must have missed the morning rush when most of the trade happens. The market was relatively quiet in the afternoon.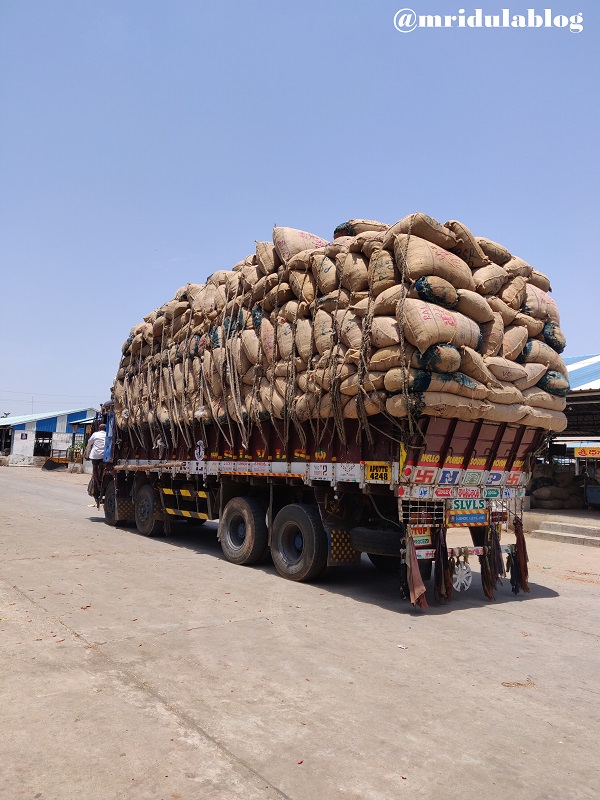 The pungent spicy smell of chilli was hanging in the air. I was looking for a lot of red in my pictures. Our initial round of the market yielded more gunny bags and trucks than chilis. From my round, I learned that Teja is the most famous brand in the market.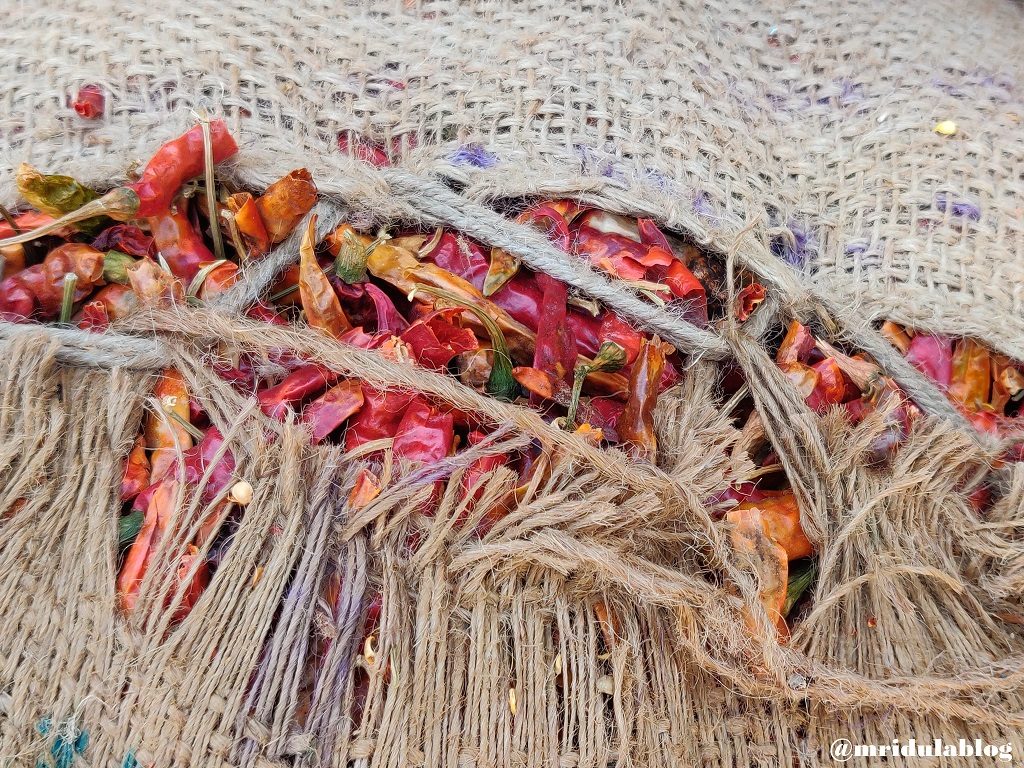 Then we came across a small patch of red chilies spread on the ground. I got out of the hotel car to click a few pictures. However, it was the smell that got to me! I sneezed and coughed for a while but I continued taking pictures.
I walked around a little only to find more gunny bags! I turned back to the car and we started driving out till we found my magical spot which you can see in the video above!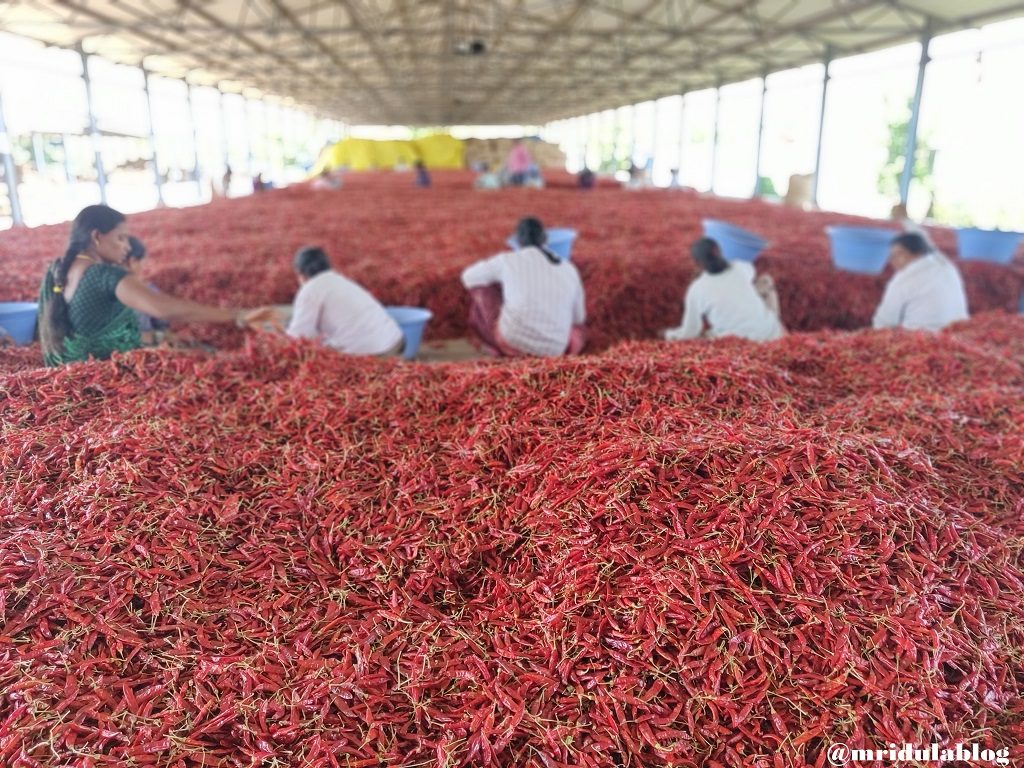 I wonder how in the world the women manage to sort chillis with such good grace but I could not talk much with them. The ladies did ask me is I spoke any Telugu which I unfortunately do not. So conversation didn't happen. The greedy photographer in me wanted those pictures and I am glad I got the opportunity, tough I would have loved to talk with these ladies.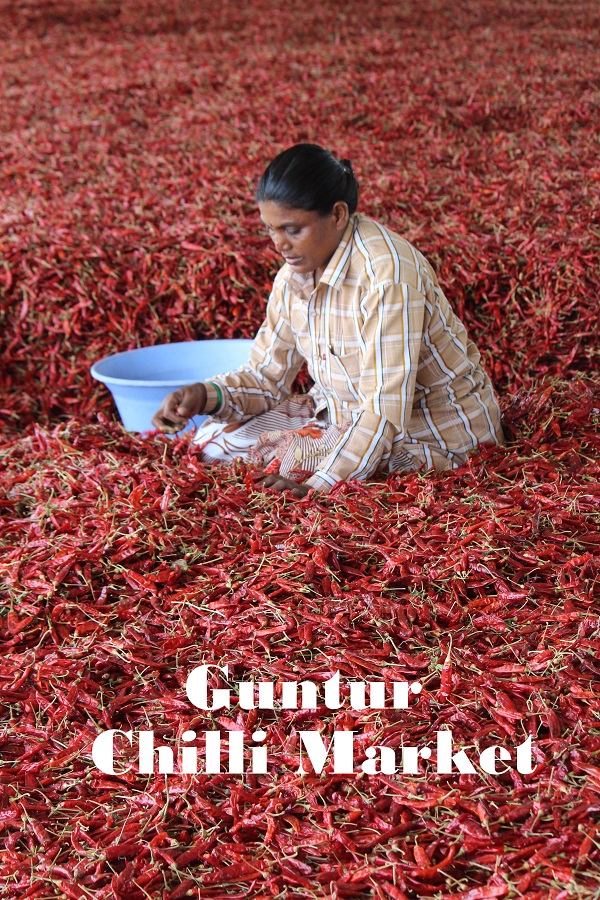 Finding the way to the Guntur Chilli Market was easy with Google Maps. At the gate they let our car go in. And needless to say we were the only tourists in the whole market! I so love going to off beat places and Guntur Chilli Market is one heck of an off beat place!