No trip to Malaysia is complete without a discussion about food. If you like fish and sea food it is going to be a paradise for you. I am a vegetarian though but still there was plenty for me too. Malaysian food is flavorful and actually quite delicious. Rice and noodles are staples so no problems for me. Only if you are a strict vegetarian you might be left wondering about the sauce they used because vegetables can be made in oyster sauce. They have a lot of rice based sweet dishes too which are yummy.
But this post is going to be about the food from the Central Market at Terengganu. I entered there first with my team mates looking for clues for the tourism hunt event. So that was one mad rush. It was great that we had a local with us. But later we had some time and I strolled through the market once again. It was huge and I explored only a small part of it.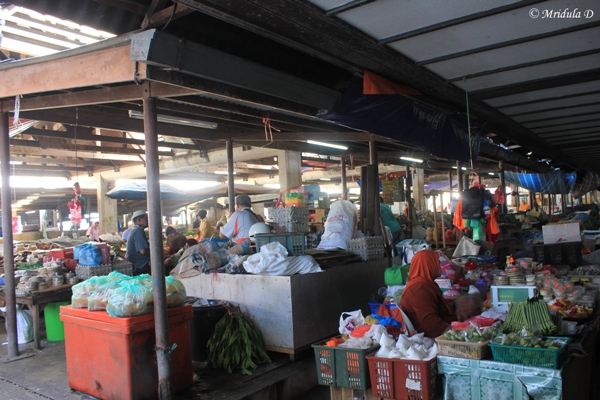 This is how the market looked like and I don't know why but to me it seemed like a market from India! Maybe it was the smells and open nature that reminded me of India.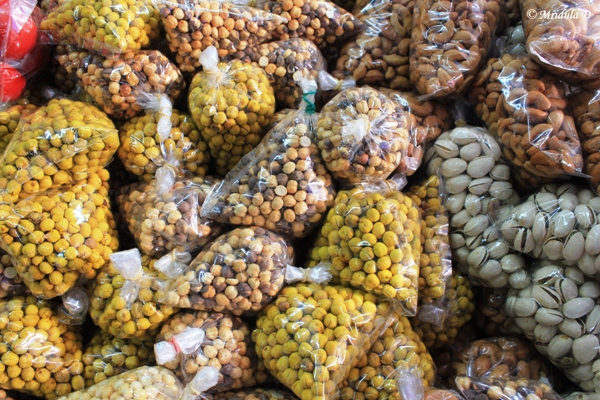 This was one familiar bunch, the roasted nuts!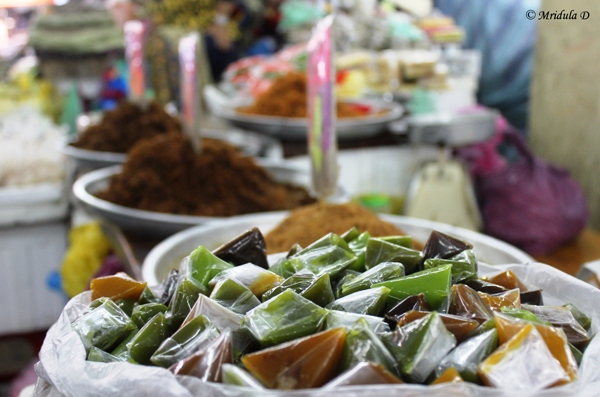 To me these looked like some kind of sweets but I did not try them. Our hosts would feed us so much that there was no scope for any extra food!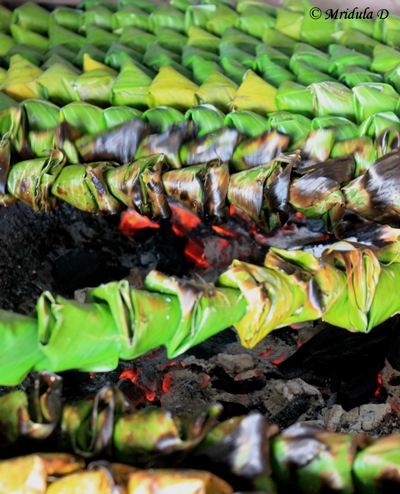 This image is not from the local market but from the Terengganu region. It was something exotic made out of fish and rice with flavoring. As you can see it was grilled wrapped in leaves! I had to be content only with the pictures!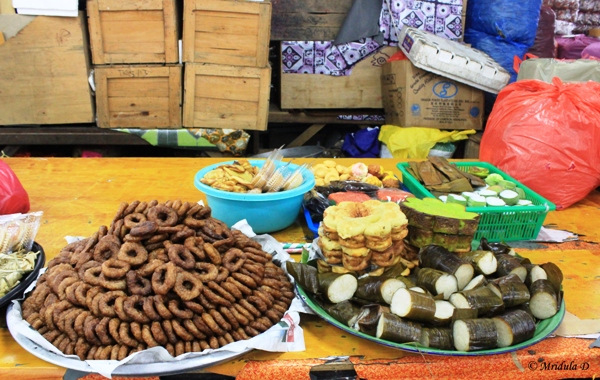 Here is more food and those star shaped things behind the white stuff wrapped in leaves is definitely sweet. I have tried it. It is rice based and not too sweet and quite good to eat.