While looking for tickets from Delhi to Budapest I gave various search engines a try! The best fares were thrown on Skyscanner and they were with Alitalia. However, there was a hitch. While coming back we had a night to spend in Rome. I still decided to take it as I would get to explore a little bit of Rome. So, here is our experience of flying Alitalia!
On the day of the flight my sister and I met at the Delhi airport, what we locallly call T3 and went to the check-in counter of Alitalia.
The Check In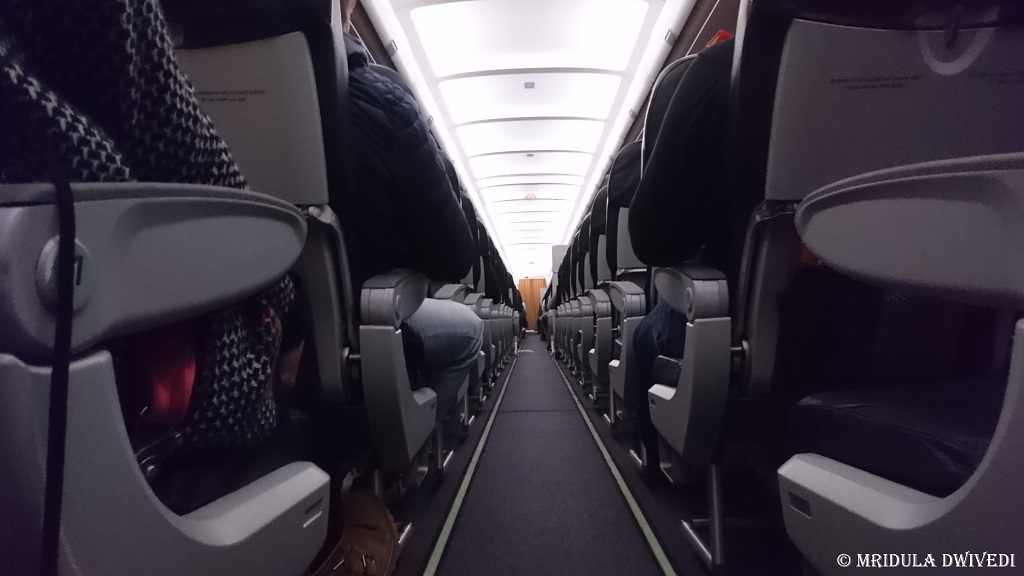 My sister has no last name. The staff at the counter in Delhi was young. But her senior knew how to handle this and after a while of confusion, all was sorted, we had our boarding passes right up to Budapest.
And then we saw it, the queue at immigration! It was the worst that I have ever encountered on my numerous trips out of T3. We came in quite early, so we had plenty of time to negotiate it and it took plenty of time too. Finally, we made it through security and went to our gate. Boarding happened in an orderly manner.
Flying Alitalia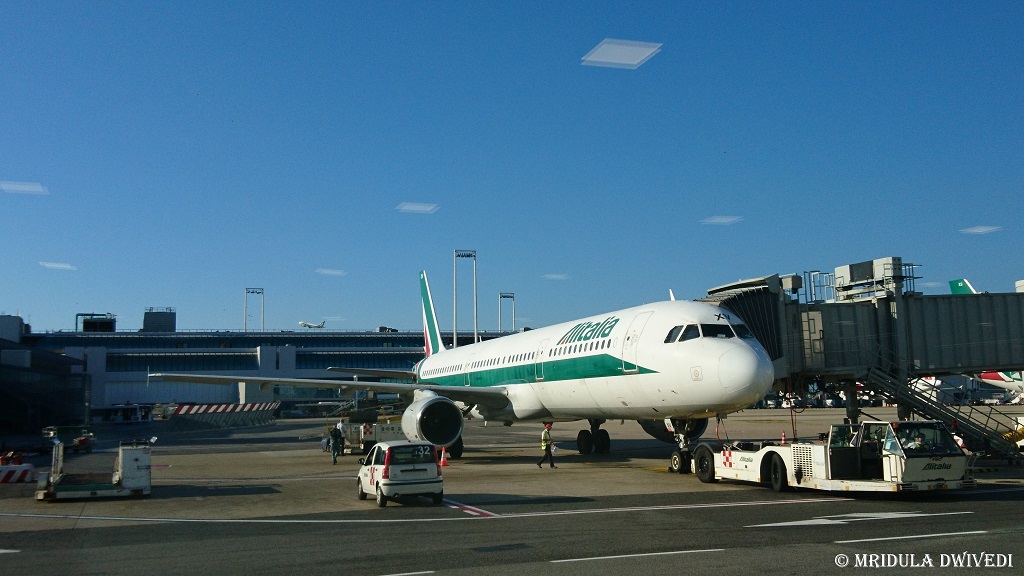 The flight from Delhi to Rome was quite empty. On an obscenely early morning flight the empty middle rows are such welcome sight. After the food service was over, I went to a nearby empty row and went off to sleep, tucking myself in a blanket. The plane was a new looking A 330. I love it when I am flying with a companion as it has 2X4X2 seating. My sister and I happily took the window and the aisle and we never had to bother about any other passenger on the plane.
After sleeping for about 4 hours, I woke up and my sister went off to sleep. I watched a Japanese movie "Tap, the Last Show." At day break I clicked a few customary pictures. After a while my sister woke up too. The cabin crew was helpful throughout.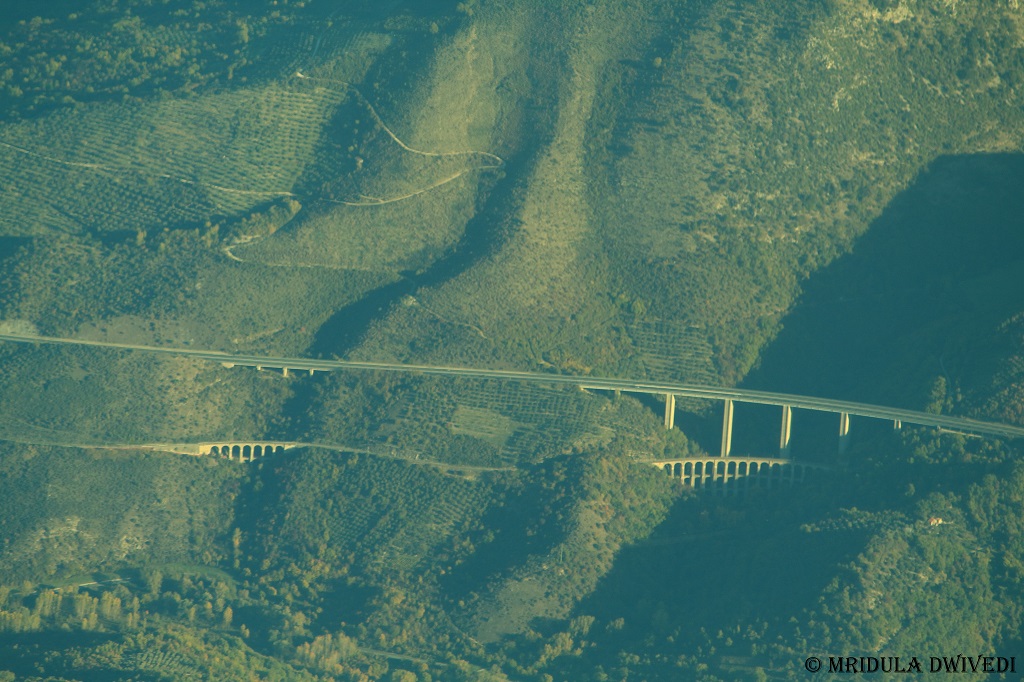 When the breakfast was served, one of the flight attendants would talk to me in Italian and his colleague would smile and tell me to ignore him! This went on for a while, and it was good fun! This was a first for me! He did it after a while with my sister too! I wonder why I didn't reply in Hindi? I must have been too sleepy! Soon it was time to land. All in all, it was a good flight.
The Rome Delhi flight was quite full but then I was not as tired or sleepy when I was flying back. I binge watched on movies and had a pleasant flight. I ate Italian vegetarian with wine and I was content. I liked their tea!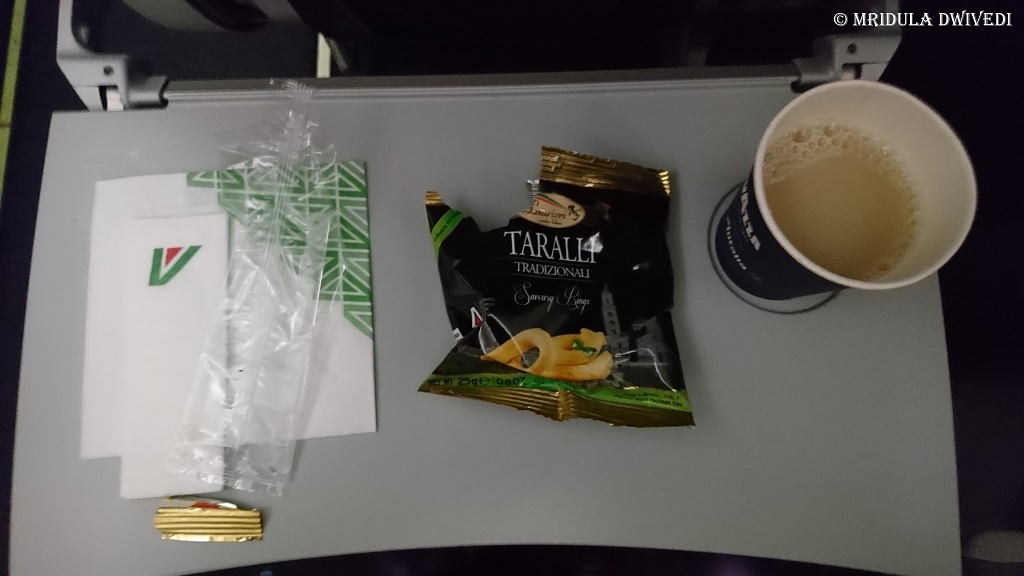 The Rome Budapest flight was full with a lot of luggage space taken by jackets and strollers. We still found space to tuck in our shoulder bags. It was less then two hours flight, something like what we would take within India on say Jet Airways! The Budapest Rome flight was nearly full. They serve tea/coffee and light snacks on this flight.
Leonardo da Vinci-Fiumicino Airport, Rome- The Hub of Alitalia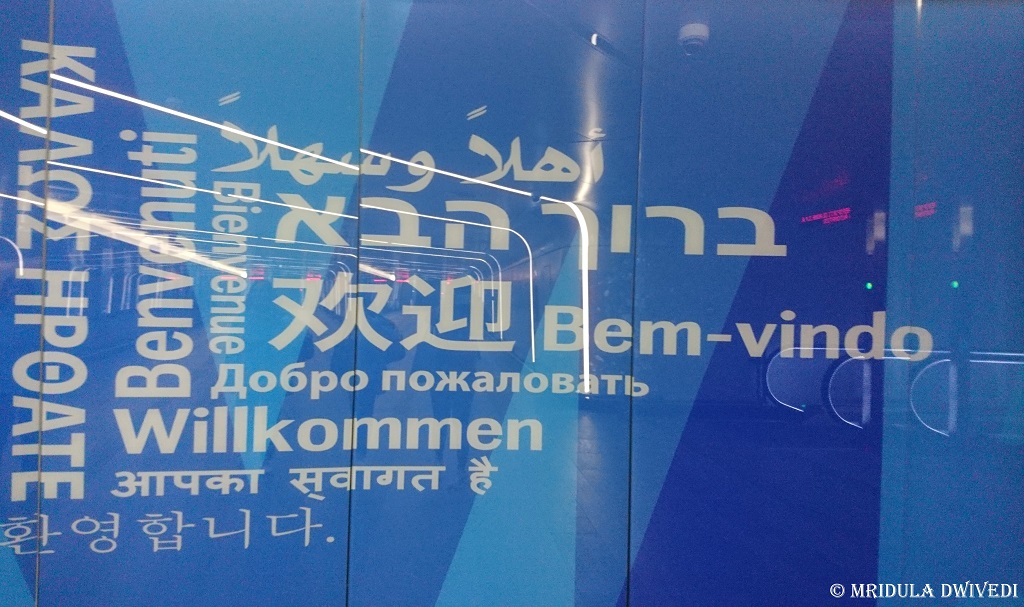 As we had a lot of time in transit in Rome both ways, we went to the city. We did not spend much time at Leonardo da Vinci-Fiumicino Airport. We stayed at the Hilton Rome Airport Hotel for the night.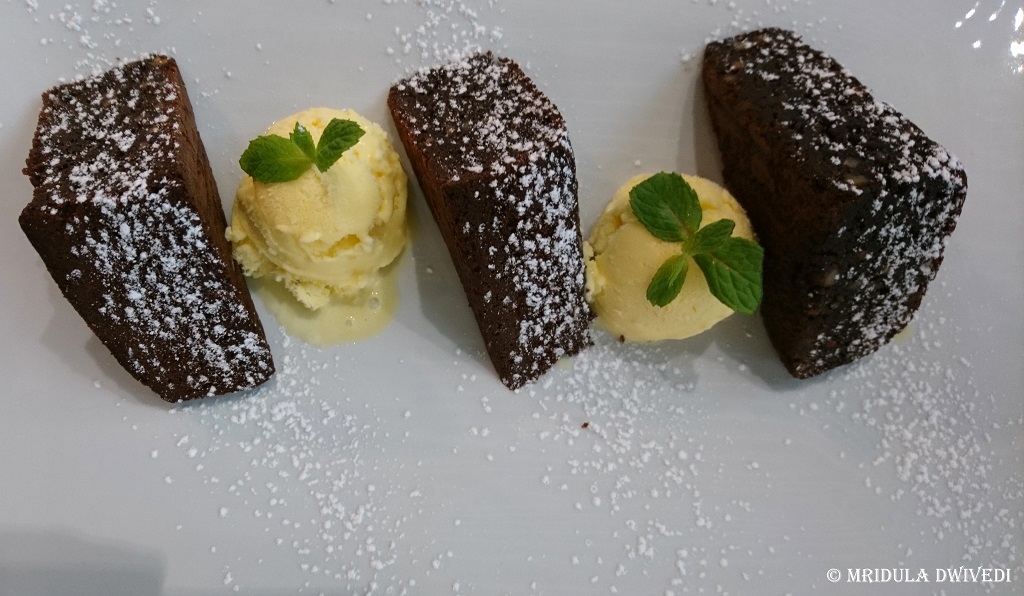 But from whatever time we spent at the airport, it is comfortable with plenty of eating and shopping options. The most convenient way to go to the Rome city center is the Leonardo Express Train.
Overall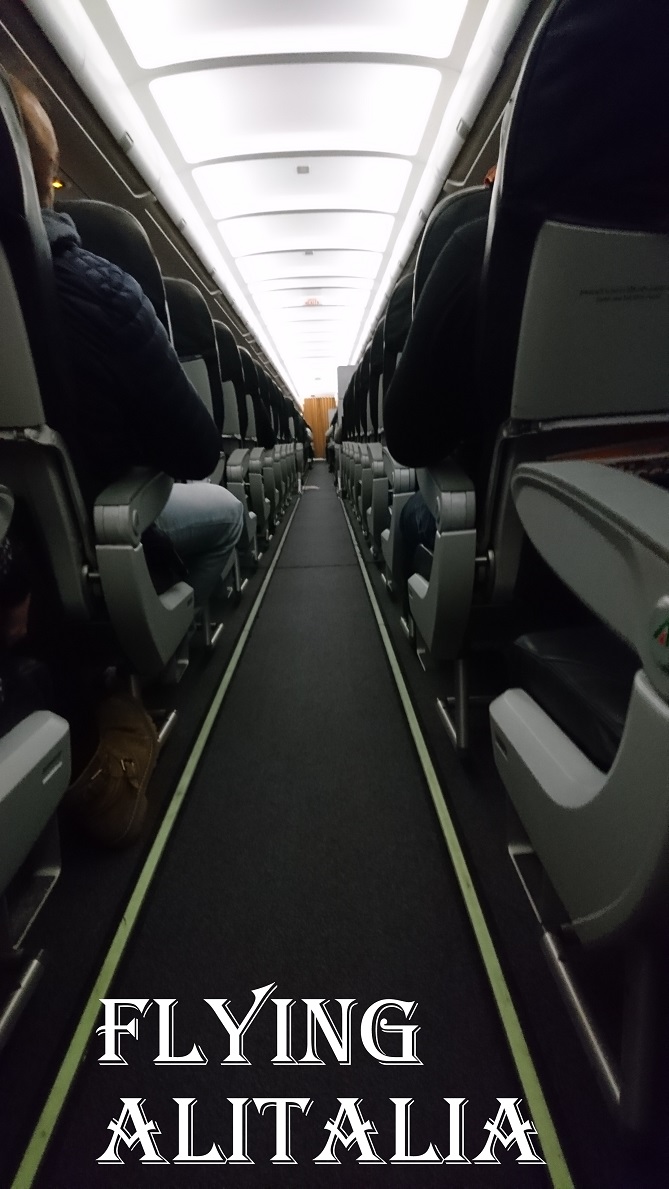 When I fly on my own, I have to search for a cheap ticket, that is the common denominator for me. But if I find it on Alitalia again, I will be happy to fly with them! We had good flights all around with them!
PS. As I fly so many times with sponsors, it is time to write a clarification the other way round. I was on a personal trip to Budapest and we paid for our fights.