I love flowers and I love clicking flowers. There was a time when I used to post a series by the name of Friday Flowers. But then I also do Sky Watch on Friday and the latter won out. I kept doing the sky watch and forgot the flowers. So I am rectifying it today. On and often I need to post flowers again. So here I go.
Flower displays like these immediately brighten my day. Almost all hotels put an awesome display and this one was clicked at Fort House, Kochi. The girl who was arranging it was quite happy that I liked it and took pictures of it as well. She would pluck the flowers from the premises and decorate with them.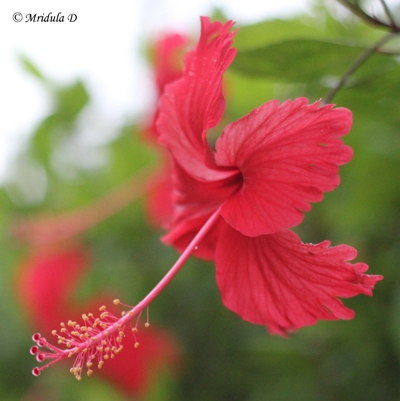 Red Hibiscus
I am not a big fan of hibiscus flowers, particularly the red one. Maybe because all through my childhood they were growing in my house. I completely take them for granted. But at Pushkar Resort Ambica (who was representing The Humming Notes) was crazy about them. Some of the enthusiasm rubbed of on me too. I clicked red hibiscus flowers in the end!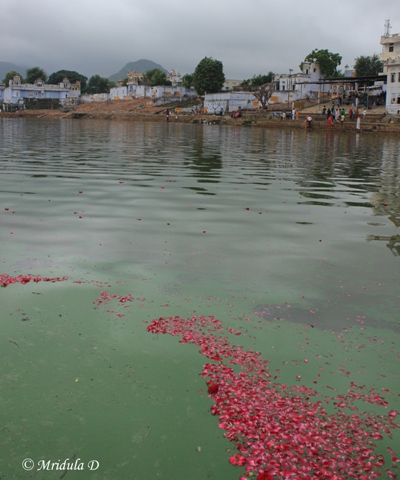 Rose Petals in Pushkar Lake
A large amount of rose petals are offered in the holy Pushkar Lake in Rajasthan, India. For me that is a bonus, it adds another dimension to the landscape and the lake!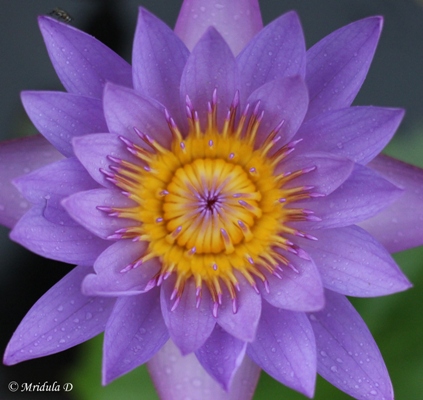 Blue/Purple Water Lily
What do you think about this water lily? Is it blue or purple? To me it looks purple and beautiful. Found them on my early morning walk at Pushkar Resort again. I don't know why I have become apologetic about posting just flowers. But I really love flowers and I think I will go on a lookout for them once again. What do you think about flowers?