I need one major trek every year to cope with my daily grind. And I eagerly look forward to it every year. I tried to trek through Annapurna Circuit in Nepal in June 2013 and the next major trek is now going to happen in June 2014 only. Yet I think of it daily and I talk about it daily. In the end it is going to be a toss between Spiti and Ladakh as after June there are only a few regions which are safe for trekking.
I thought it was about time I took you through  my 5 most cherished treks till date.
5. Sar Pass, Himachal Pradesh: Sar Pass was my first trek. It was my first trek with my husband. It was also the first time I saw snow. So, there are so many firsts associated with it. But I remember it most for my stupidity. I was trekking in a sneaker and I slipped and slipped on snow. After that I feared walking on snow. It is only now that I use good trekking shoes that I got over the fear of walking in snow. YHAI treks are so scenic but I have outgrown their big groups. YHAI treks are designed such that anyone with average fitness can do it. They are also quite economical. So you are thinking of trekking for the first time YHAI treks could be a good way to get started.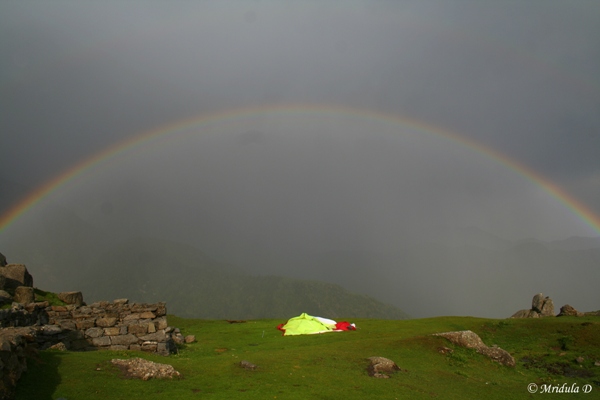 A Magnificent Rainow at Triund, Himachal Pradesh
4. Triund, Himachal Pradesh: Triund is an easy one day trek from McLeod Ganj in Himachal Pradesh. When I say easy I mean it is easier in comparison to other treks. It doesn't mean you will not get tired. Our original plan was to cross the Indrahar Pass but there was too mush snow beyond Lehs Cave. We had to give up the trek but that has never bothered me much. This was the last trek my husband and I did together. We adopted Chhavi after this and since then we take turns to trek.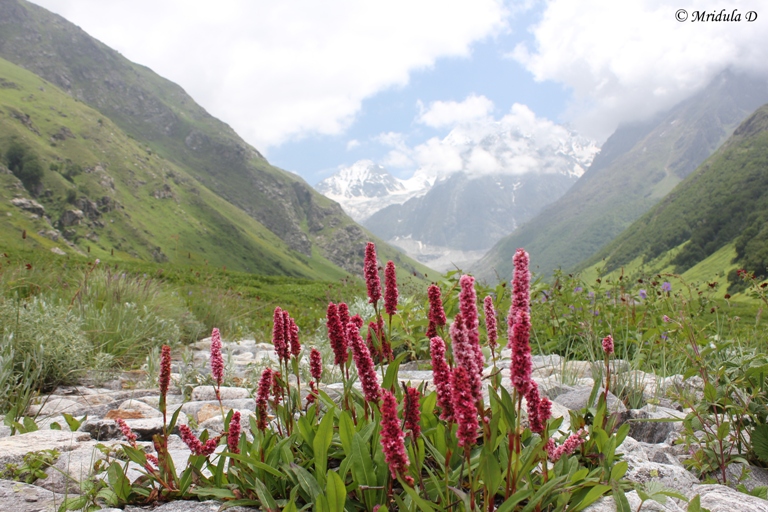 Valley of Flowers, Uttarakhand
3. Valley of Flowers, Uttarakhand: Valley of flowers was on my agenda since 2002. I managed to do it in 2012. It breaks my heart to think that the region got affected in the massive flooding this year. Valley of Flowers is a tea house trek and once again it is not very difficult on the relative scale. The first day involves walking only for 12 kilometers on a mildly uphill terrain. There are tea house all along where you get food to eat. So looking for a stream to fetch water on this trek. You can stay in lodges and eat out of a menu.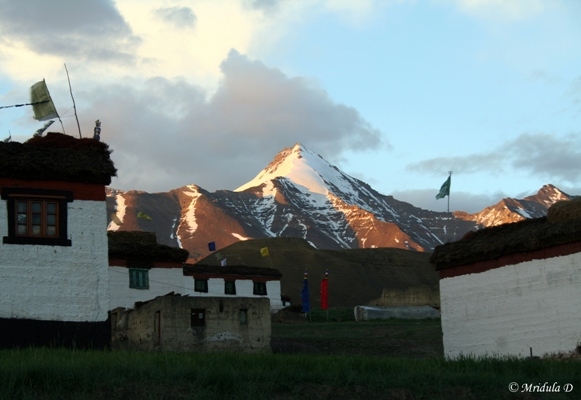 Village Langza, Trekking in Spiti, Himachal Pradesh
2. Spiti, Himachal Pradesh: I wish to visit both Spiti and Ladakh again. Next year it is going to be a toss between these two. My husband, elder nephew and I trekked through Spiti in 2007. It was a homestay trek, an unforgettable one. Spiti is a high altitude trek and that requires some getting used to. I hardly knew any photography then (not that I know much now) but my pictures from the region are so beautiful because the region is so beautiful. I have to go back. I also missed out on Chandratal, so have to go back for that too. Spiti should be on every traveler's agenda whether you trek or just visit the region.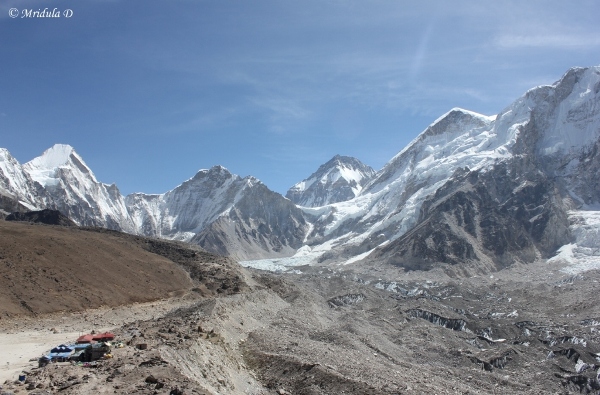 Gorekshep, The Last Stop Before the Everest Base Camp, Nepal
1. Everest Base Camp: I managed to stumble through the Everest Base Camp in Nepal in May 2012. It was tough and I was never sure if I would last till I reached there in the end. It has been the most difficult trek I ever did in my life. It was also the start of my love affair with Nepal, though it was not my first trip to Nepal. Will I ever do it again? Only if my daughter or my niece wants to do it with me.