I feel so blessed that I am able to travel again! The second trip of the year was to Leh, Ladakh. I was yearning to go on a break! The stars aligned and I finalized a trip to Leh. The agenda was to do nothing. I booked my tickets on my own and my stay was complimentary from the Grand Dragon Ladakh! I am really thankful to them for taking such good care of me. This was the second time I was staying at the Grand Dragon!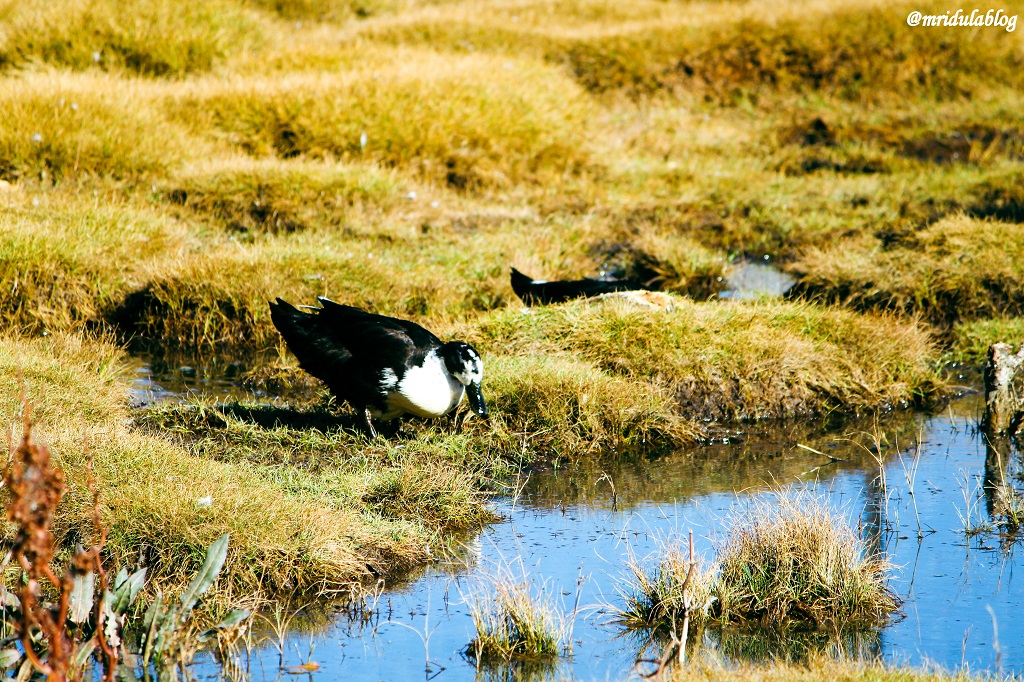 Even though I had no plans I was hopeful that I would see fall colors in Ladakh! I had no idea what to expect or where to go though. I made the rookie mistake of going for an evening walk on my first day in Leh. I was feeling fresh but by the time I came back, I had headache. On top of that I did not increase my water intake. The next day I woke up with a terrible headache. I was forced to sit and laze around the hotel when I should have been up and running!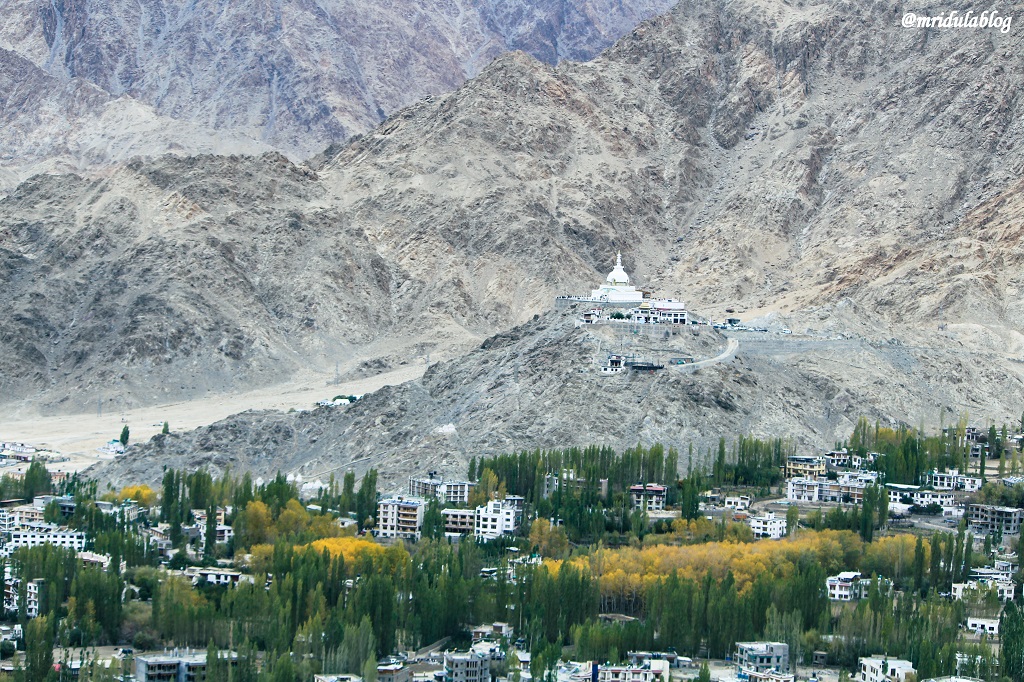 The next day I was better and I decided to walk towards the market and the Leh Palace. I was just not sure of myself but in the end, I did climb up to the Leh Palace from the main market! It did me a lot of good. I love to walk, and it was reassuring that I can still handle narrow lanes that go up!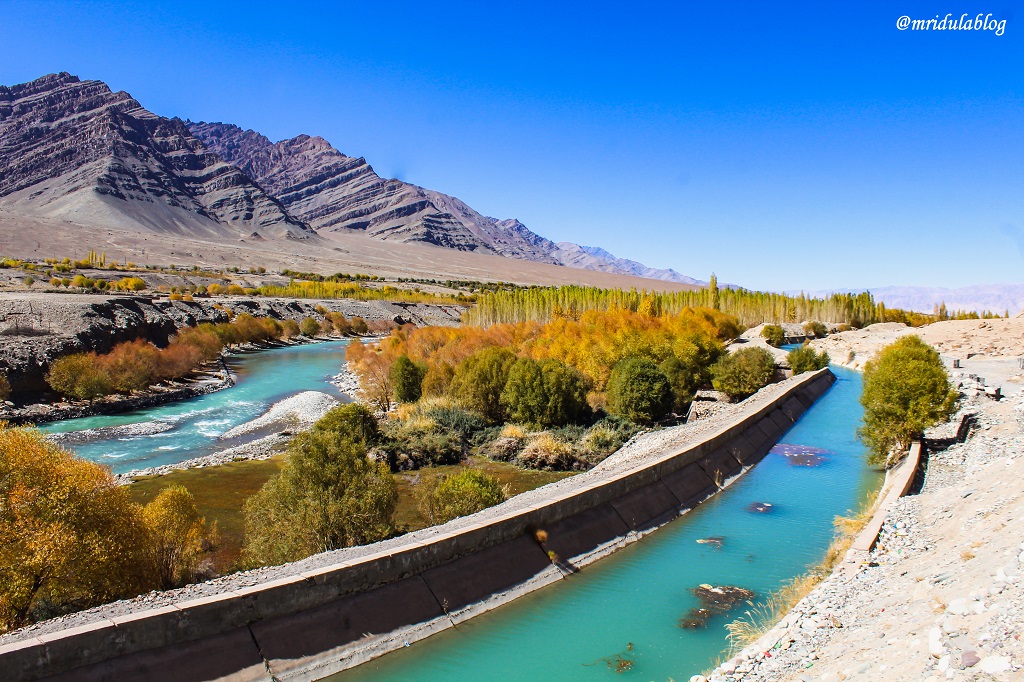 I was really tired and jaded when I arrived in Leh. On top of that I was having a constant headache due to the altitude. But when I got out on the monastery trip and saw such views as above, my headache and all other kind of aches vanished in an instant. The magic of travel was slowly swirling around me.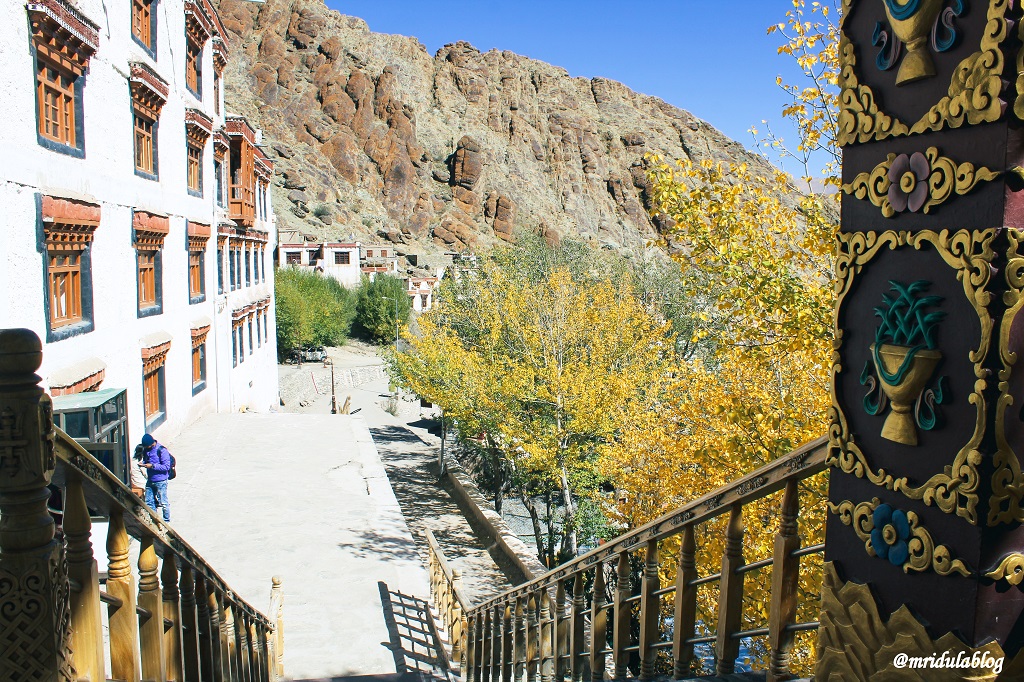 A day before, I was having a chat with Tanmay from Grand Dragon. He gave me a list of places to choose from and I picked up a monastery tour all within 40 km of Leh. I had been to most of the places but not to Hemis. So, Monastery tour it was and our main stops were Hemis, Thiksey and Shey Palace.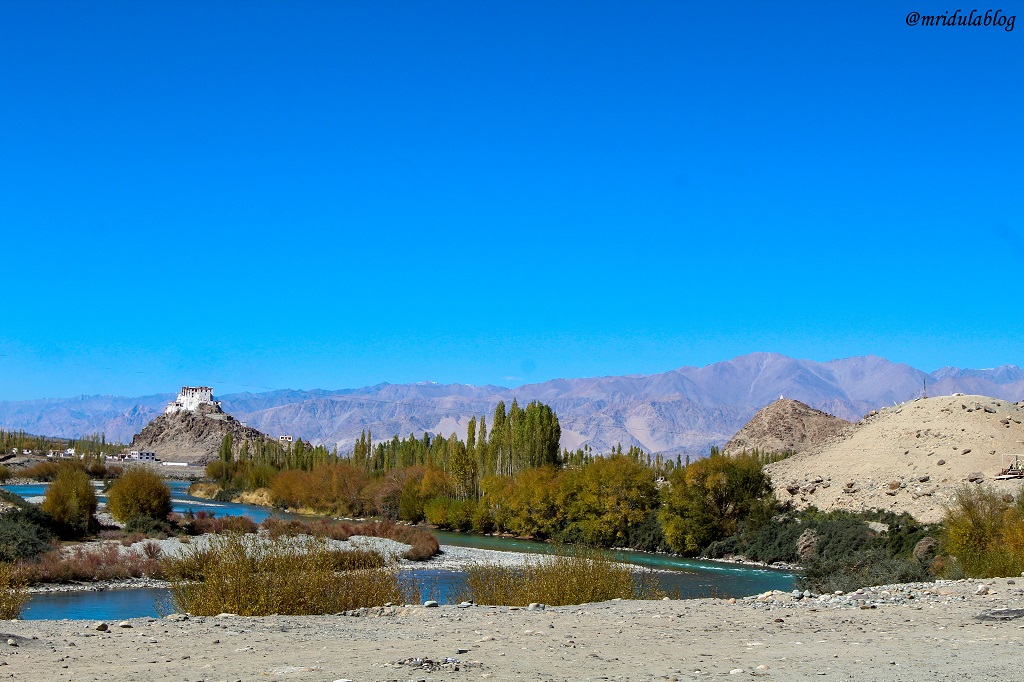 The drive itself got me excited, as we started getting out of Leh, there were fall colors all around me. I have seen fall colors in England, Budapest and Paris but this was the first time I was seeing them in my own country! I wonder why don't we promote Ladakh as a fall/autumn destination! It was mesmerizing! And I am sure there are other places that will have autumn too!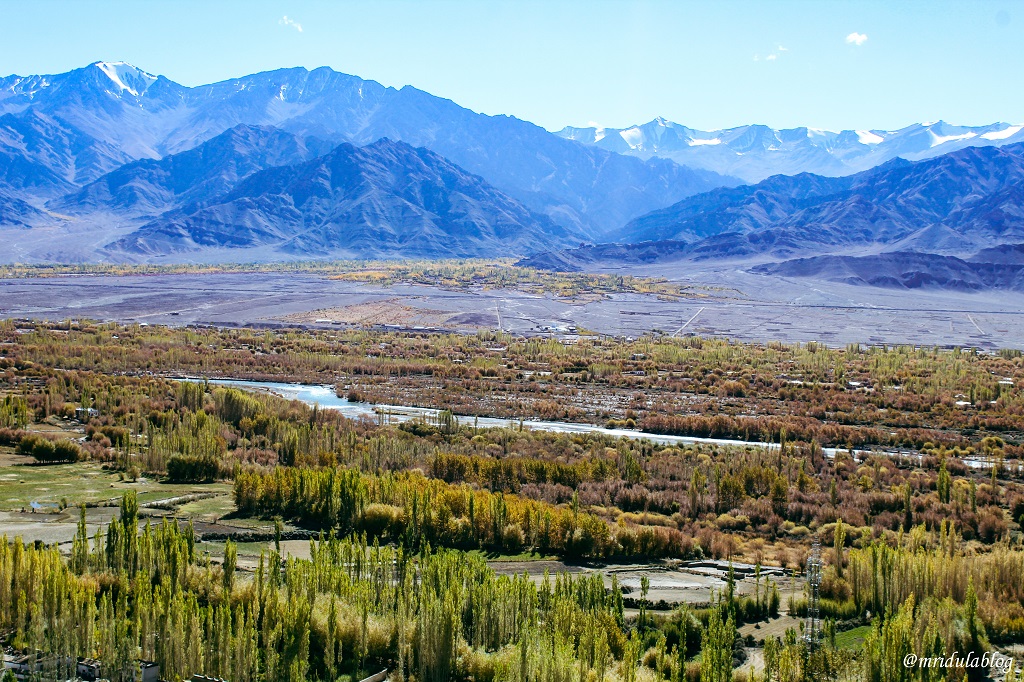 My monastery trip quickly became about autumn colors. Monasteries are situated above villages, on a height and they became the perfect place to enjoy the colors all around me.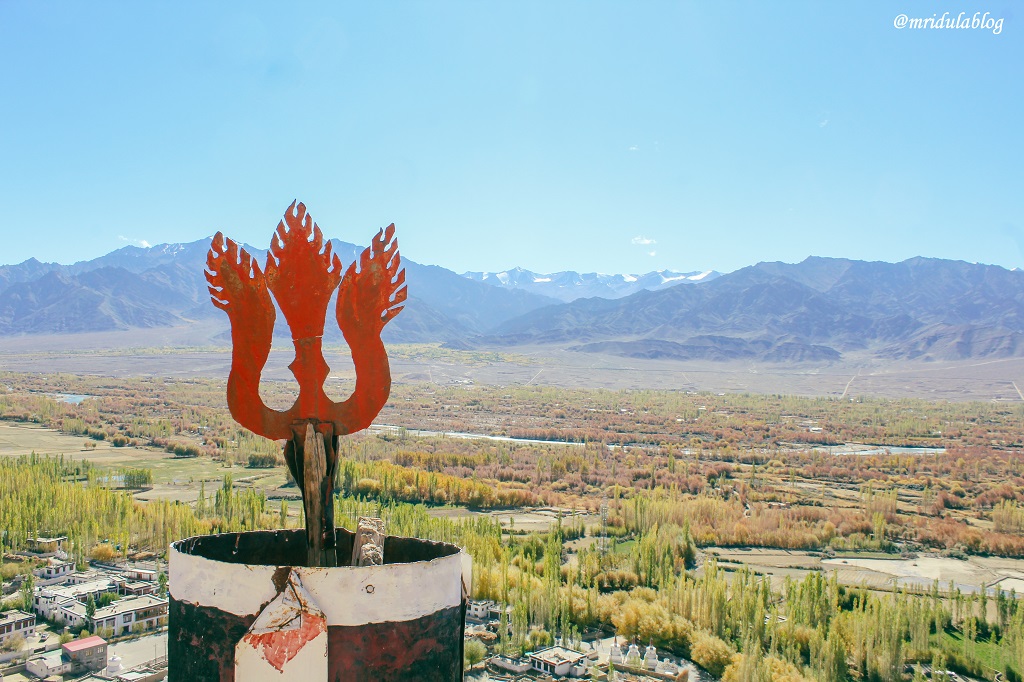 This year the tourism season was a little unusual in Ladakh. Shopkeepers in the Leh City told me they would wind up and go down around October 15th but in 2021 there was no sign of tourism slowing down.
Leh and the nearby areas were still busy when I arrived on October 13. I have not been to Leh in summer for sometime now, but in October the crowd was bearable! I stayed in Leh from 13 to 18 October and the fall colors were beautiful!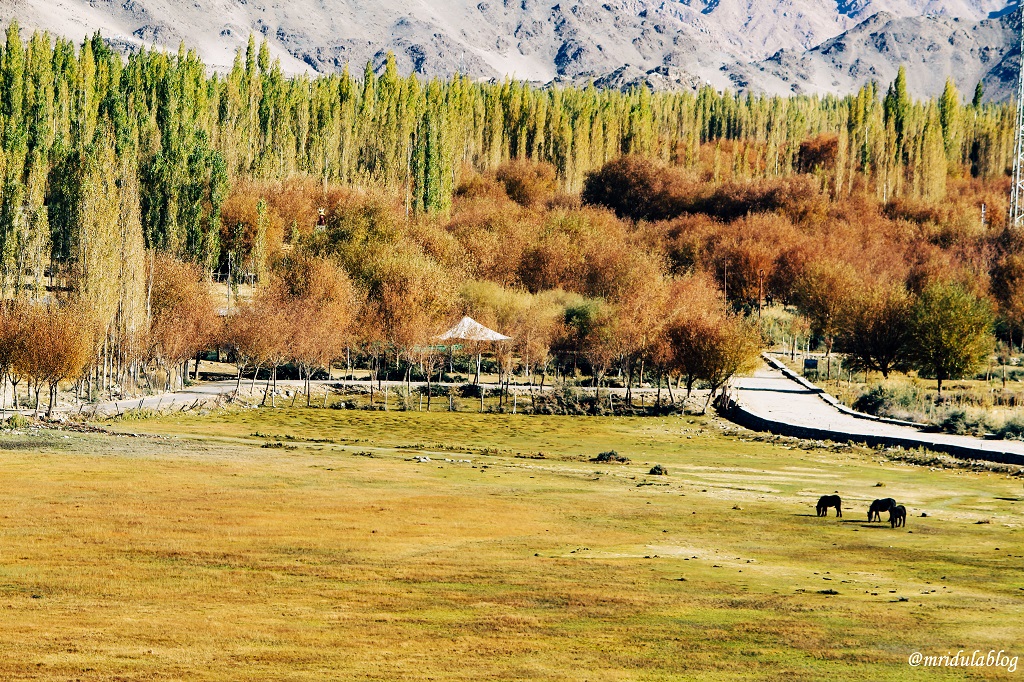 The best fall colors on this trip were around Shey Palace. The palace complex was almost empty, there was a couple, two young medicos from Delhi and me around the whole place. And the view was sheer magic any which way I looked!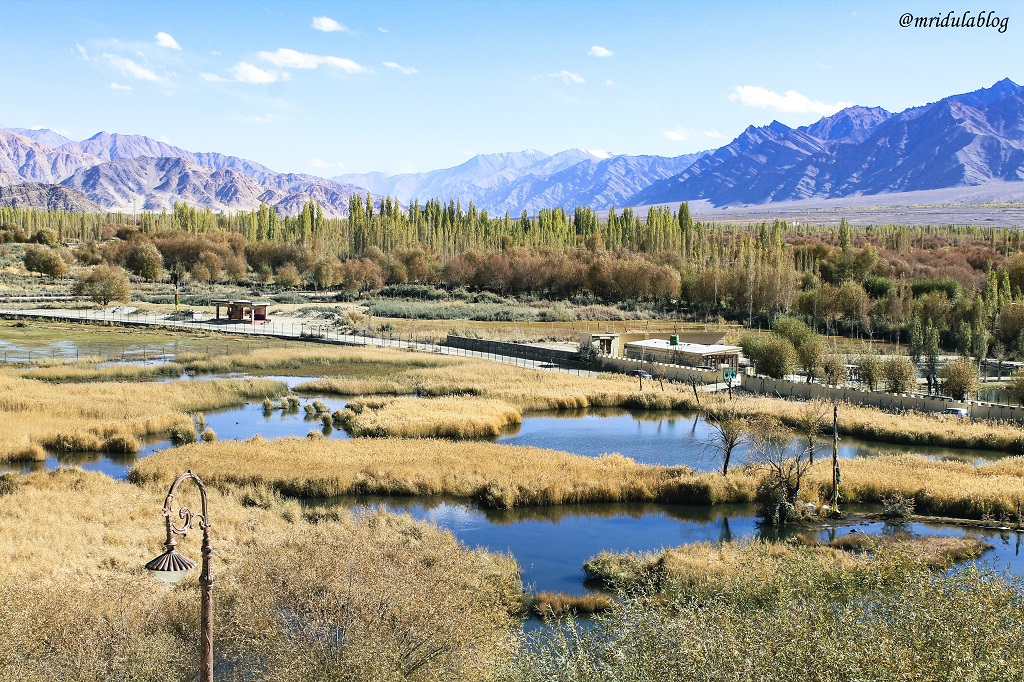 There was a water body in front of the palace and it created a special magic all around it. Of all, I found Shey Palace to provide for the best fall scenery. The first image in this post is also from the same spot!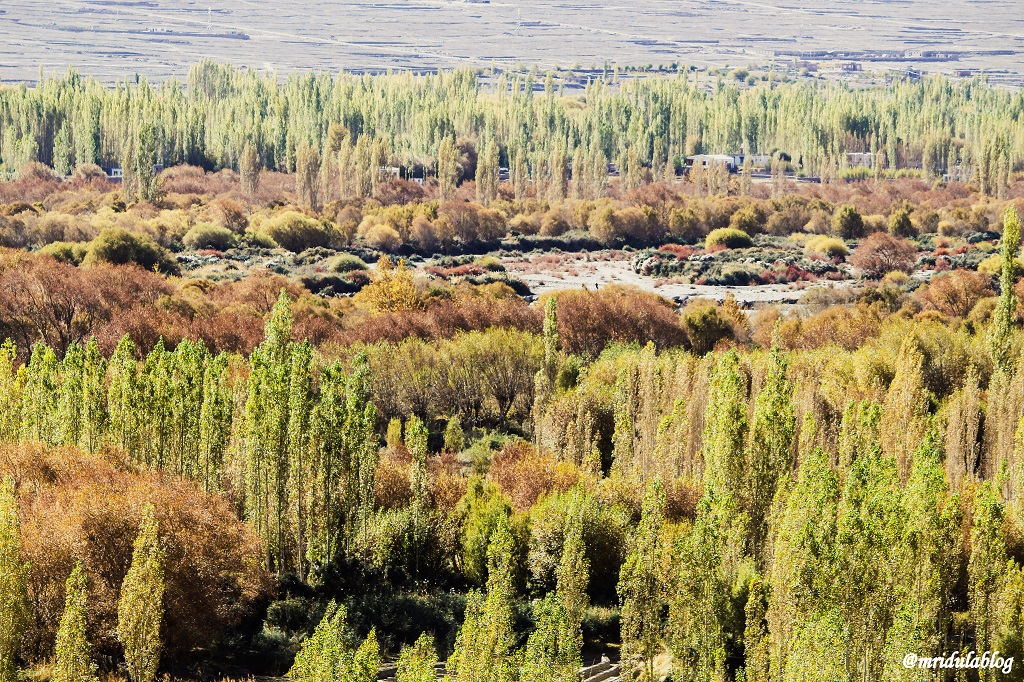 By now my spirits were lifted, I had seen so much beauty in the few hours! I could have stood there all evening but then I decided to get down and head back to my hotel!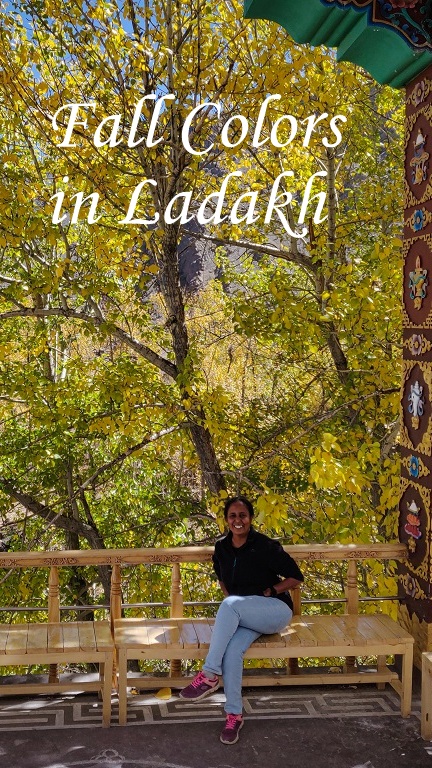 Have you witnessed fall/autumn colors in India? Where have you seen them?