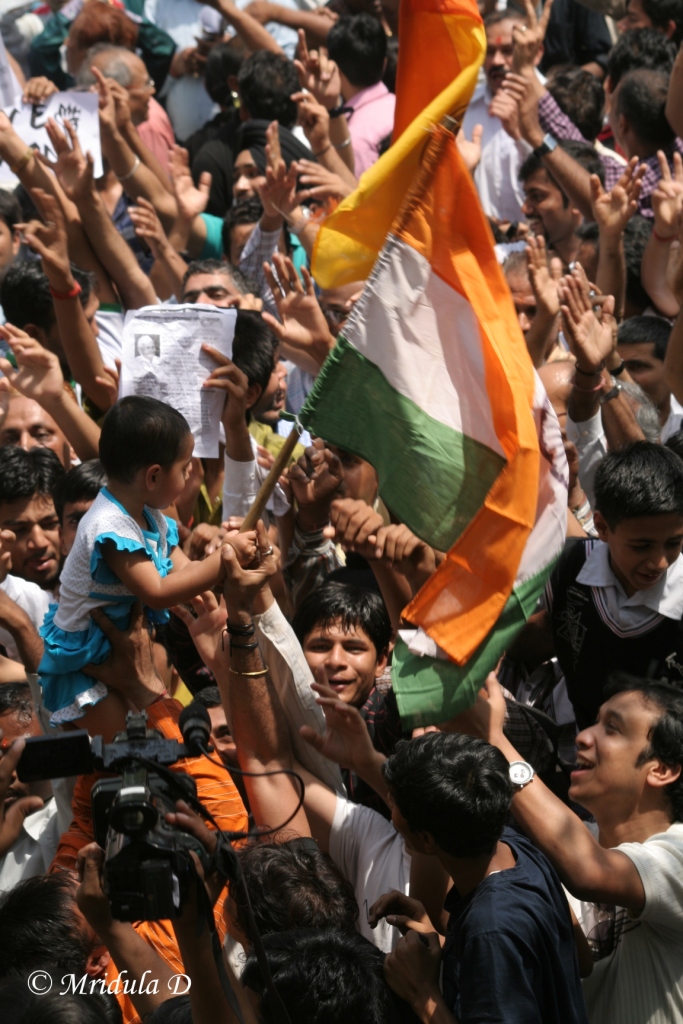 This small girl was not at all afraid of the crowds, she sat on her father's shoulders and had a nice time. I later saw her with her mom as well, she was eating food. For sure she would have been hungry. Her father was there for quite sometime with she happily on the shoulder.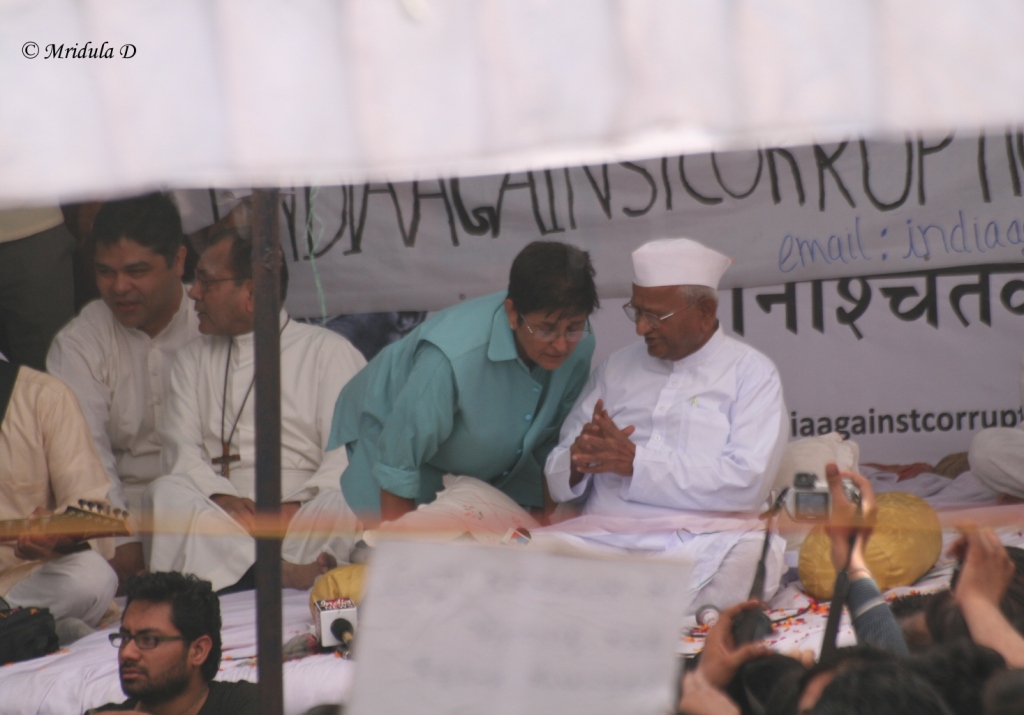 I could click this because I climbed on the rooftop of the canteen along with the India Live TV crew and many others. There was A2Z news as well but there connection didn't work. I used my zoom to the max to get this picture.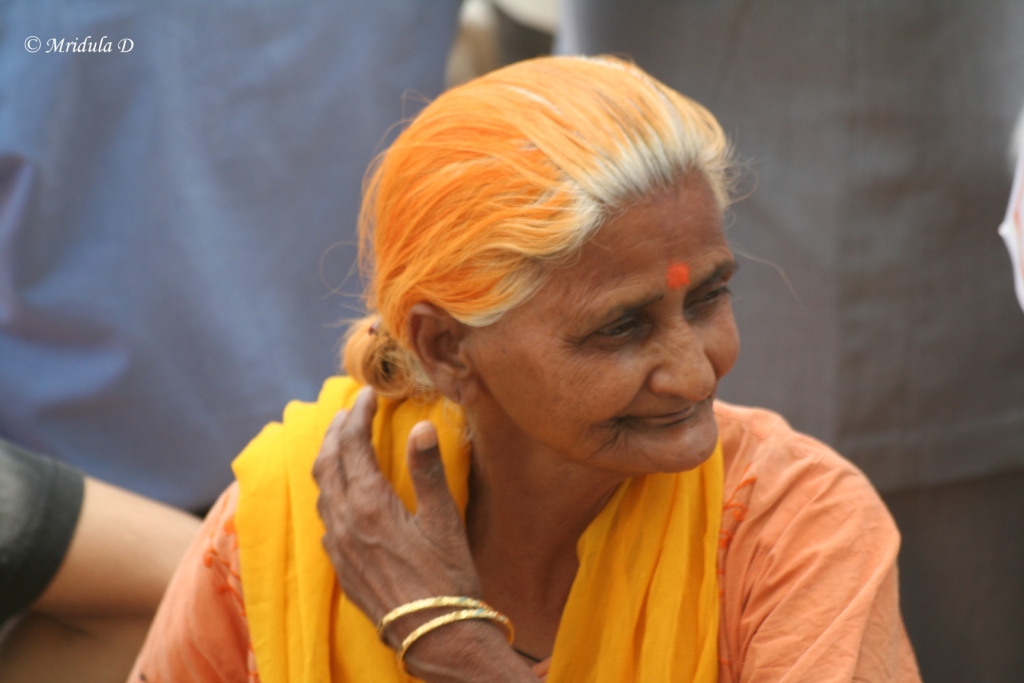 There were many faces of protest. I have never been a part of anything like this. In fact my sister and I would often say that we Indians do not have a culture of protest.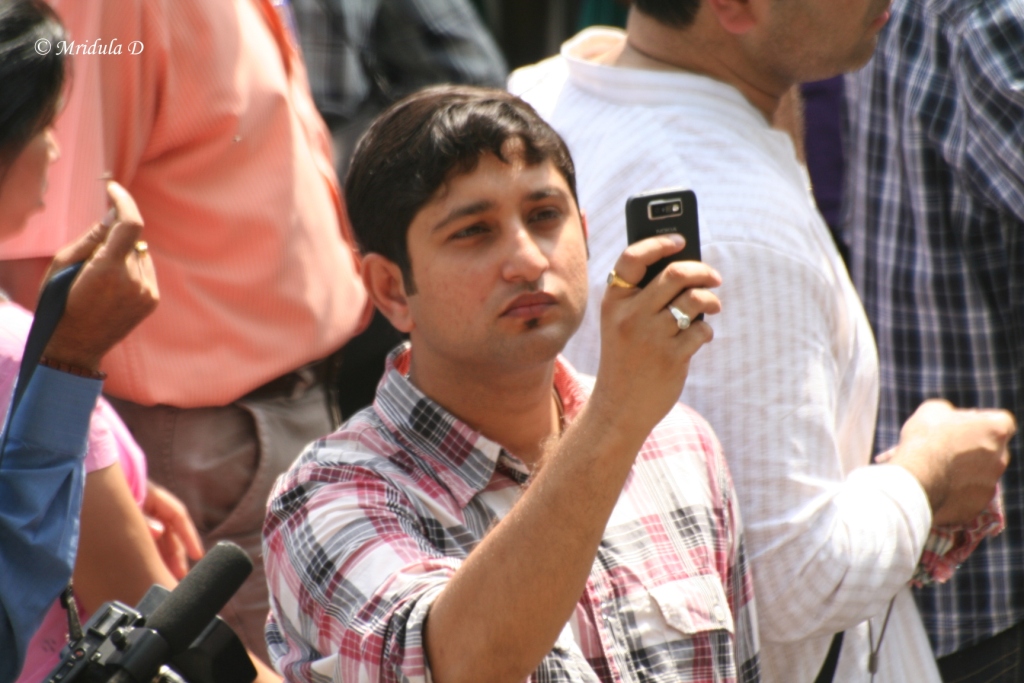 There were TV cameras and there were personal cameras and every one had something or the other to click.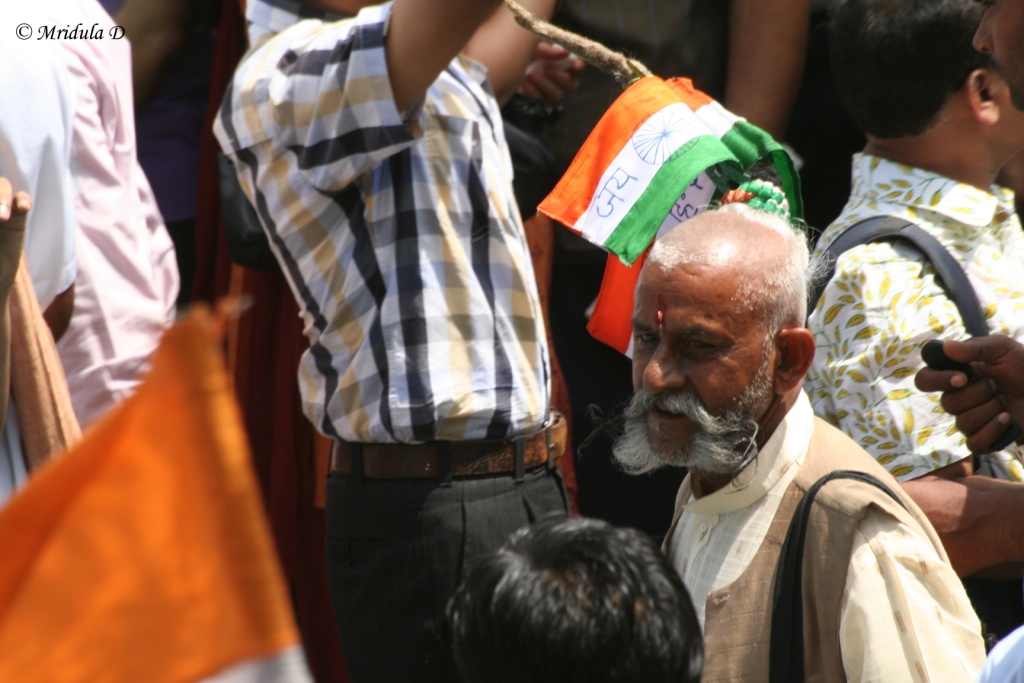 The flag that you see in the picture was tied to the hair of the person in the picture! Who said style is only for dudes?
Father daughter protesting at Jantar Mantar. Even though we all knew that Anna Hazare was going to break his fast today, there were so many of us out there.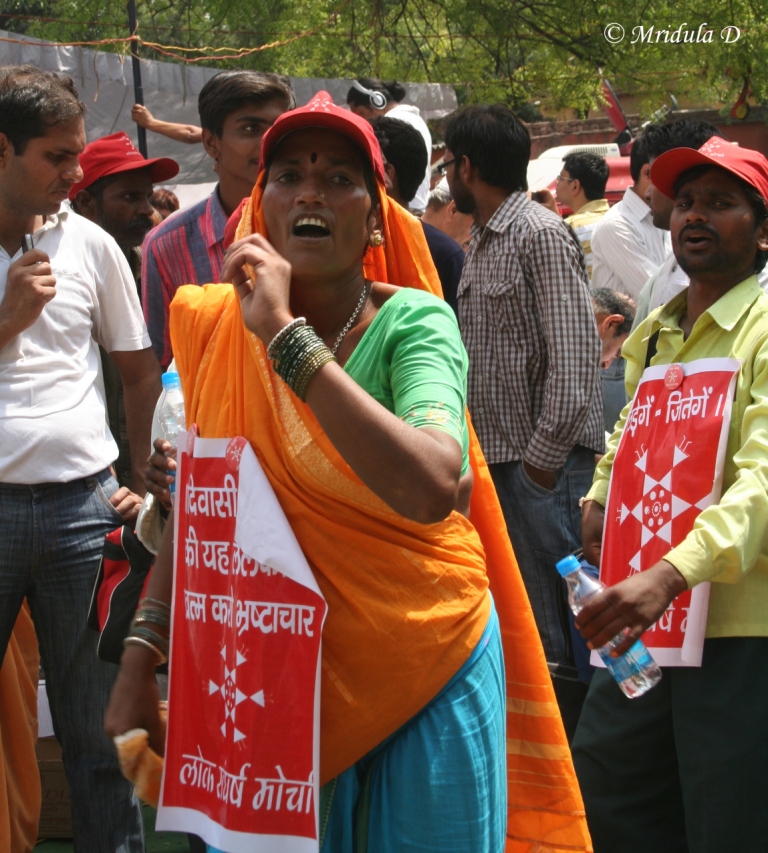 Song and dance was her way of protest and she was with a big group at Jantar Mantar. I think some TV channel covered them for quite sometime too.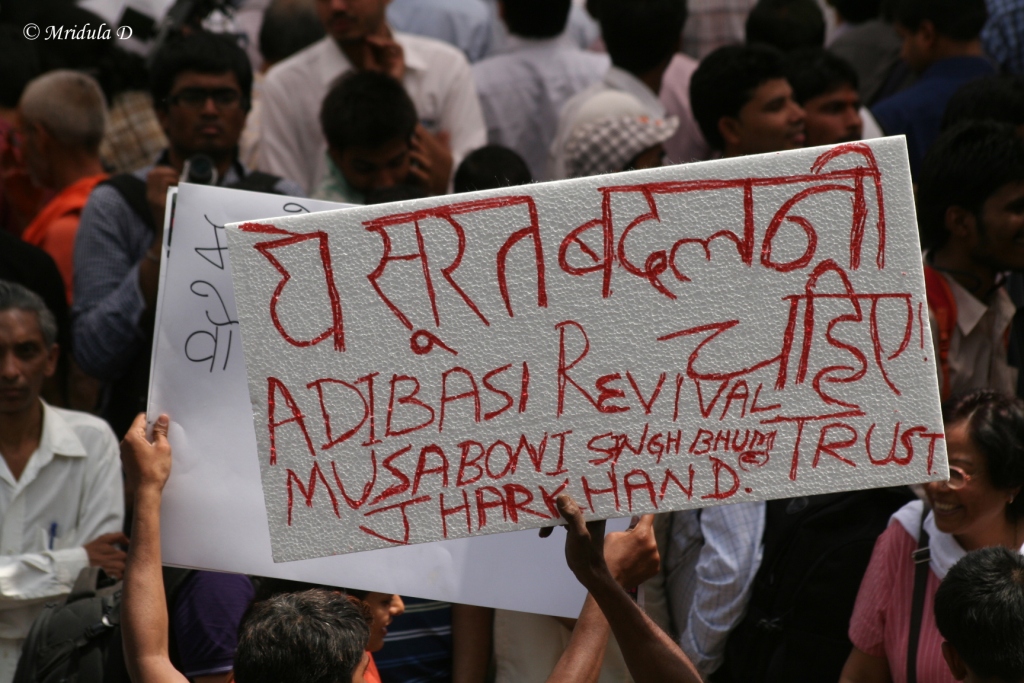 Looks like everyone was welcome, saw Adivasi banner, Poverty banner, Village banner and IIT Roorkee banner among many others.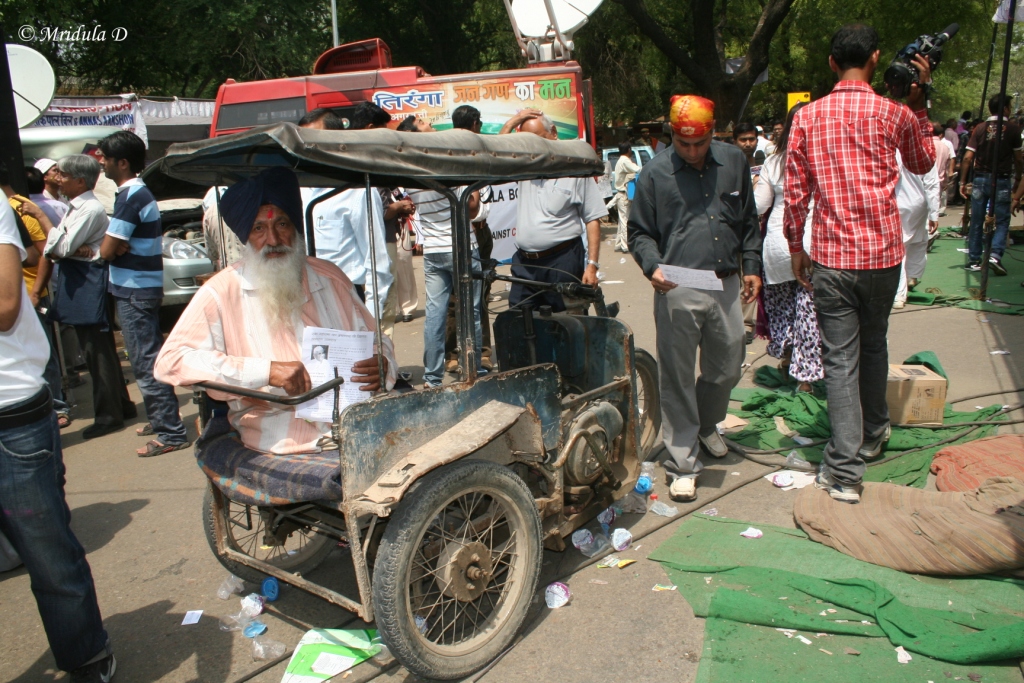 I have to say again, I have never witnessed anything like this! I feel privileged to be a part of the crowd at Jantar Mantar.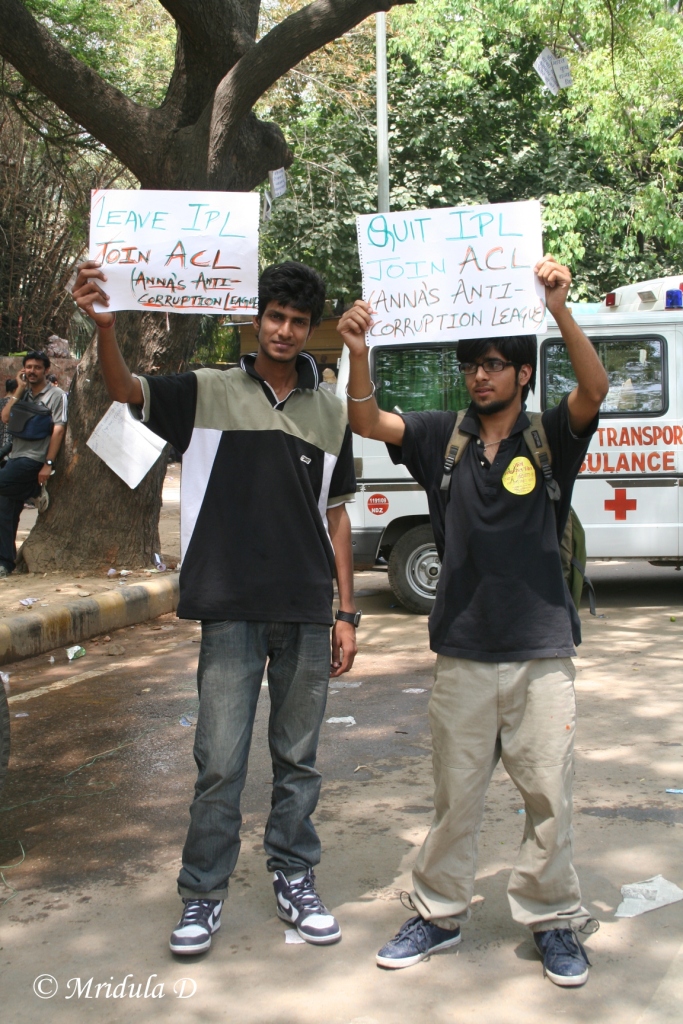 People taking pot shots on cricket, I have to say I like it.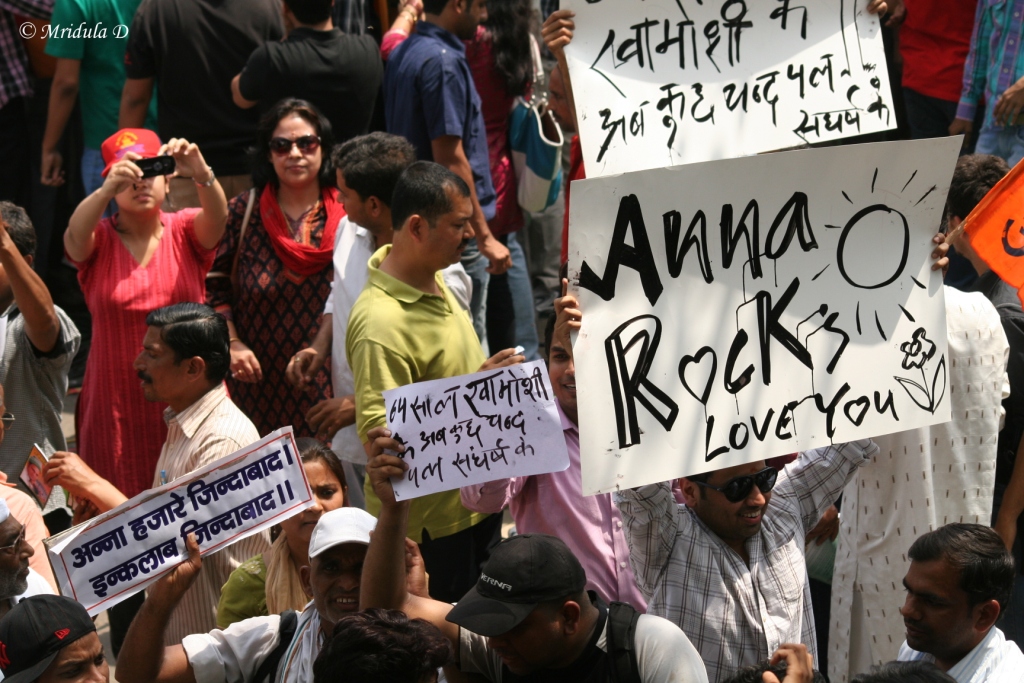 Anna rocks, no doubt!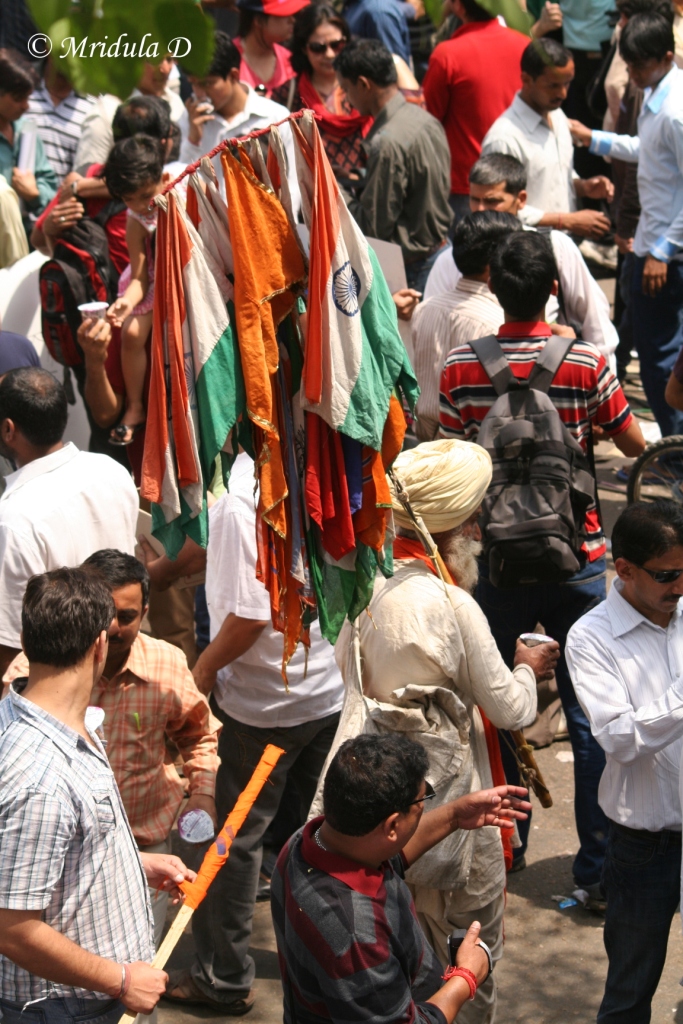 I have so many more pictures! I can do 10 posts!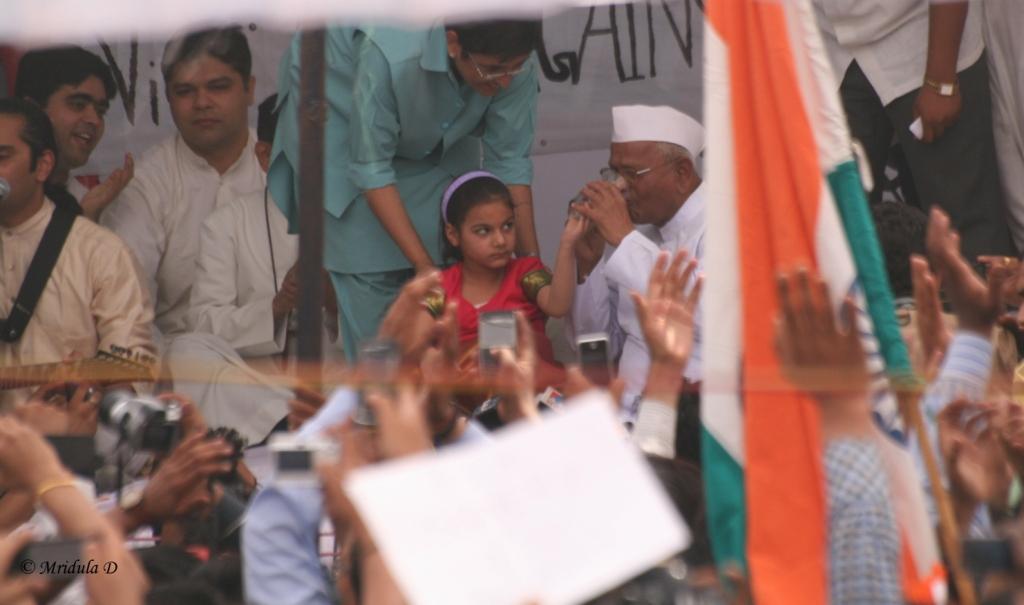 However flawed the movement may have been, I think it is better than doing nothing. After all this is the first time I ever went to a mass gathering.