If you have visited this blog before you know I mostly don't post pictures of people. But at INDABA 2013 there are so many people and so many people with camera that I too tried my luck at clicking people. So come see some faces at INDABA 2013 on Day 1, come meet South Africa.
This was right before the Tourism Minister of South Africa Marthinus van Schalkwyk was about to address the media. I love the colors I have seen till now and how I am waiting to see more.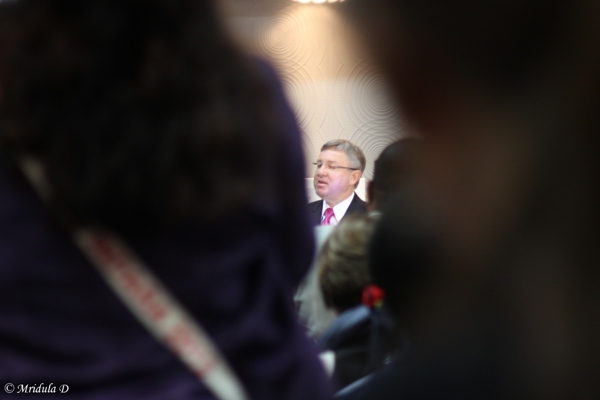 Marthinus van Schalkwyk, Tourism Minister of South Africa
This is the tourism minister of South Africa- Marthinus van Schalkwyk, and he addressed the media in the morning and was there at the opening ceremony of INDABA 2013 as well. You can see how difficult it was to click a picture of his! For this one too, I requested someone to move so that I could also click a picture!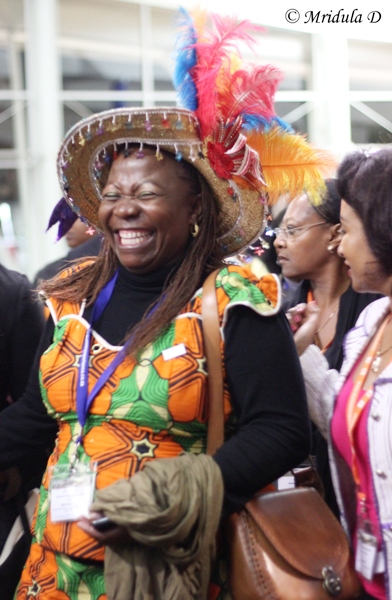 The Smile Says it All! INDABA 2013, Durban
I have often red that you can stand in a corner with a camera and photograph people walking by. I never tried it before but it works, at least if it is quite crowded. Hardly anyone noticed me!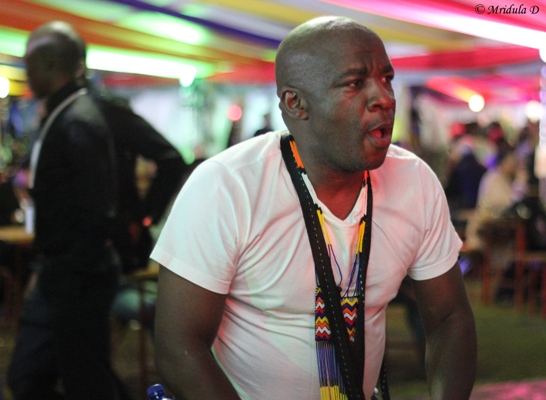 I Wanna Dance, INDABA 2013, Durban
I have to say South African music rocks, for even a stone statue like me goes foot tapping! This person was ready to dance at the hosted dinner in the evening.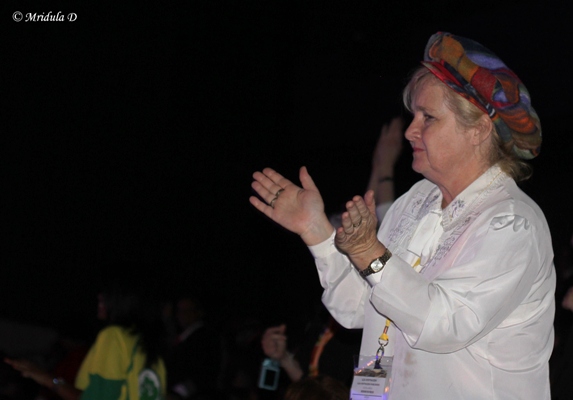 The Dancing Gandma, INDABA 20313, Durban
At the opening ceremony there was a point when almost the entire auditorium stood up and danced. This grandma was up and dancing much before that!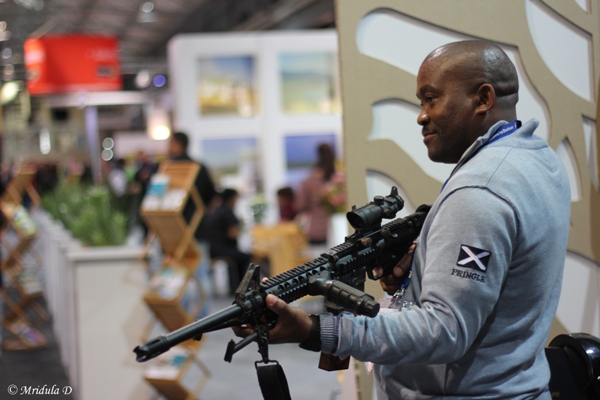 I Hope it was Not Loaded, INDABA 2013, Durban
No I do not know what he was doing, all I was sure of was that it was not loaded and he was pointing it at the other photographer who dared to take a picture! Just kidding he was posing for the other photographer.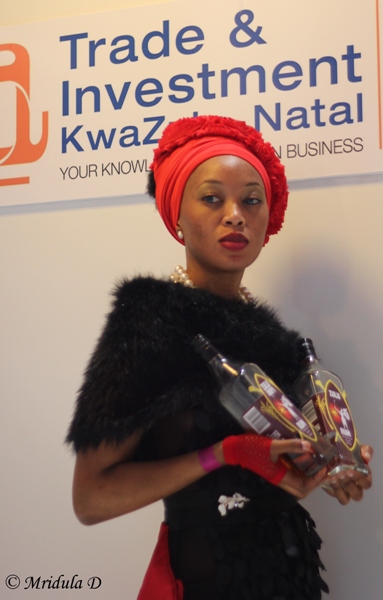 The Model and the Product! INDABA 2013, Durban
You decide what you like more, the model or the product? She was also modelling for someone else and I just gate crashed their photo shoot.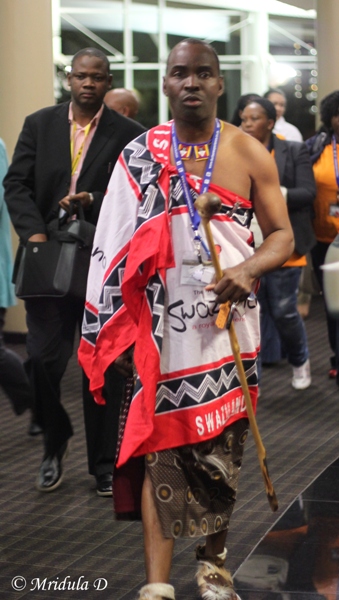 Colorful Attire, INDABA 2013, Durban
He was walking out of the auditorium after the opening ceremony of INDABA 2013 and after clicking I showed him the picture. He gave me a smile and a big thank you and walked on.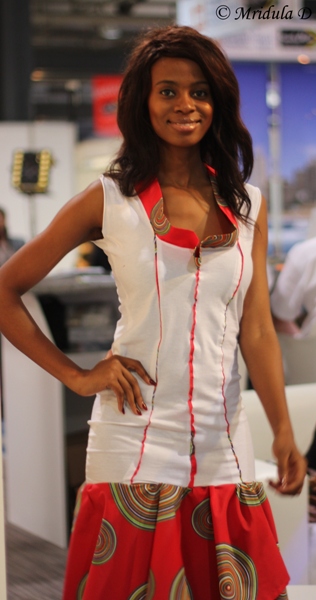 Lovely Smile, INDABA 2013, Durban
She was cat walking along a stall where a fashion show was taking place. And when she saw that I was taking a picture, she paused for a while and gave the camera that lovely smile!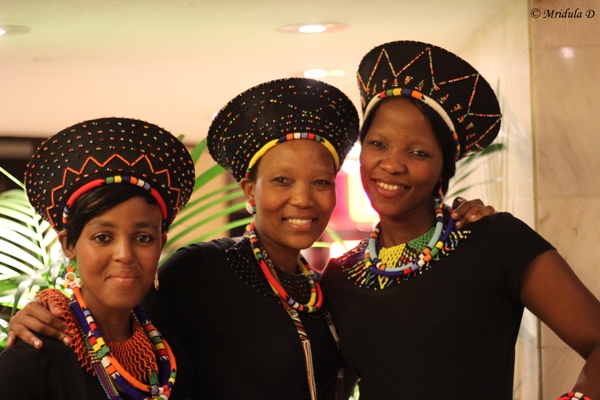 Beautiful Women, South Africa
And to end this post, here are three beautiful women at Durban, South Africa. If you were to pick up a favorite, what would you choose?