As walked through the beautiful lobby of The Imperial, so many thoughts were jostling inside my head. To reach the hotel I took a Metro, first in more than two years. I was visiting the hotel to join in the Easter workshop for kids. I am glad I went, we had so much fun.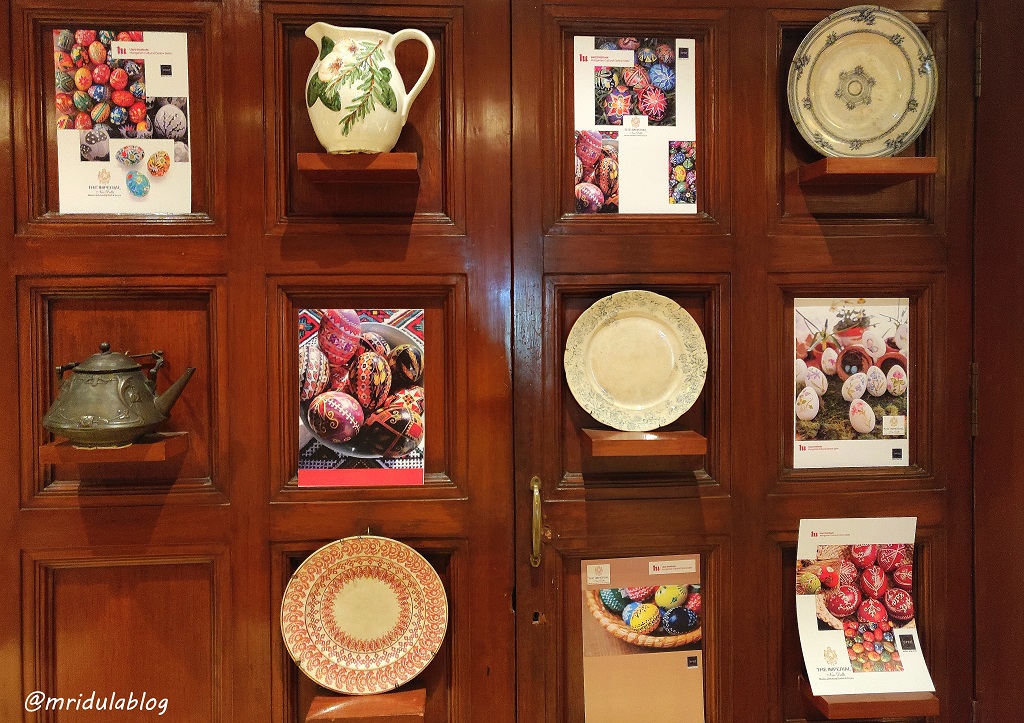 The Imperial New Delhi in association with Liszt Institute Hungarian Cultural Centre Delhi and Sree Art celebrated egg painting and cooking workshop with children from Tara Homes and other school kids. And I became a child with them for the two hours that I was there.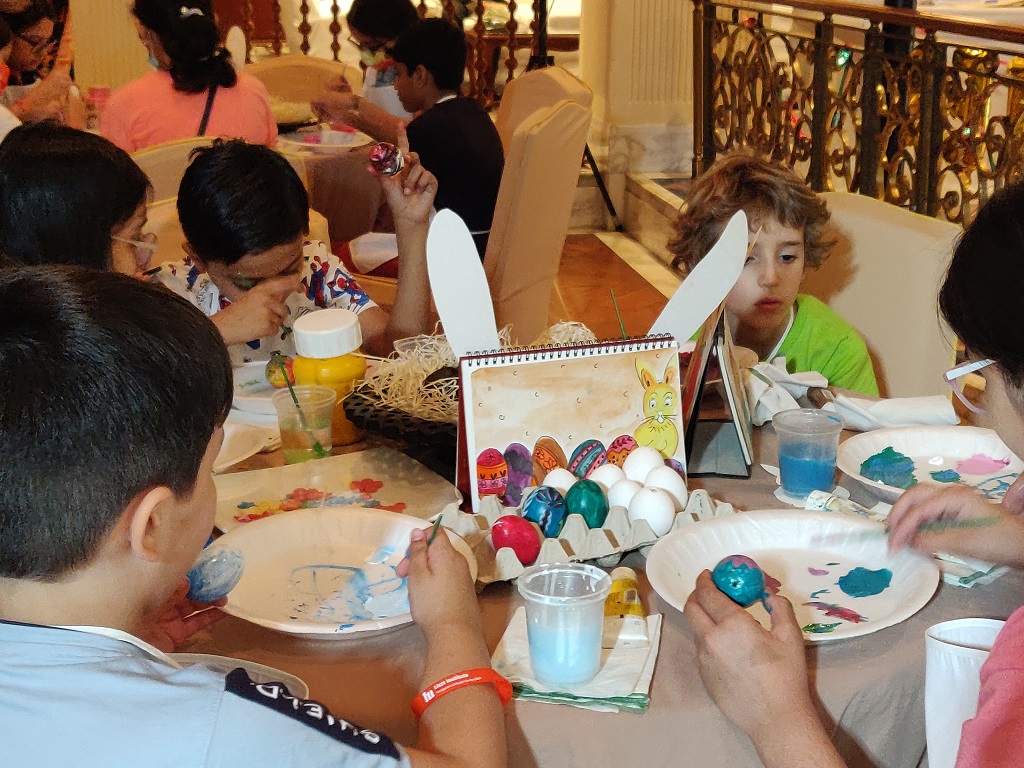 The event was held at the Daniell's Tavern. I was on time but the kids were already painting the eggs! I too sat at a table with tea and watched others paint. Mine was a table full of adults with childlike enthusiasm. My drawing and painting skills have always been awful so I gave the egg painting a pass. I went around clicking pictures instead. The coordinators from Sree Arts kept encouraging everyone doing the painting and gave them helpful suggestions and ideas.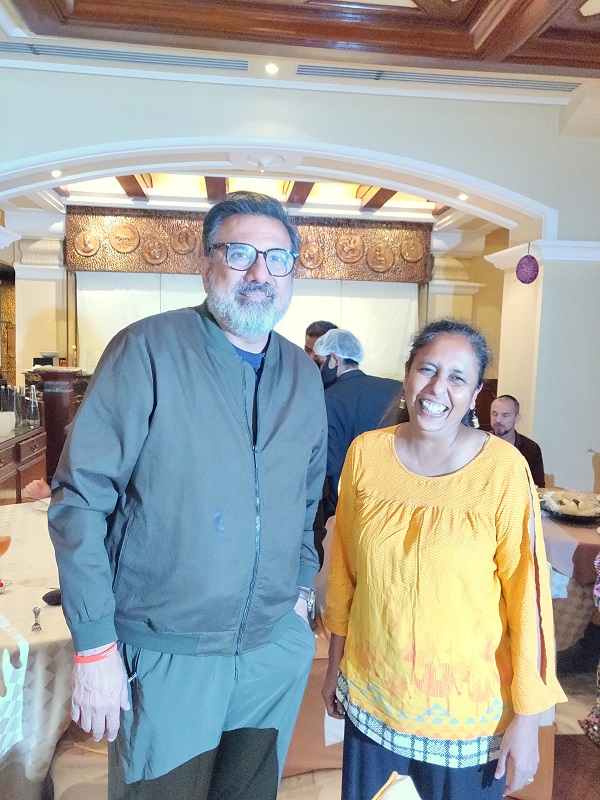 And then everyone got a surprise. Mr. Boman Irani who was shooting at the hotel, dropped in. He stayed for a while, talked to people, and agreed for a photo every time someone asked!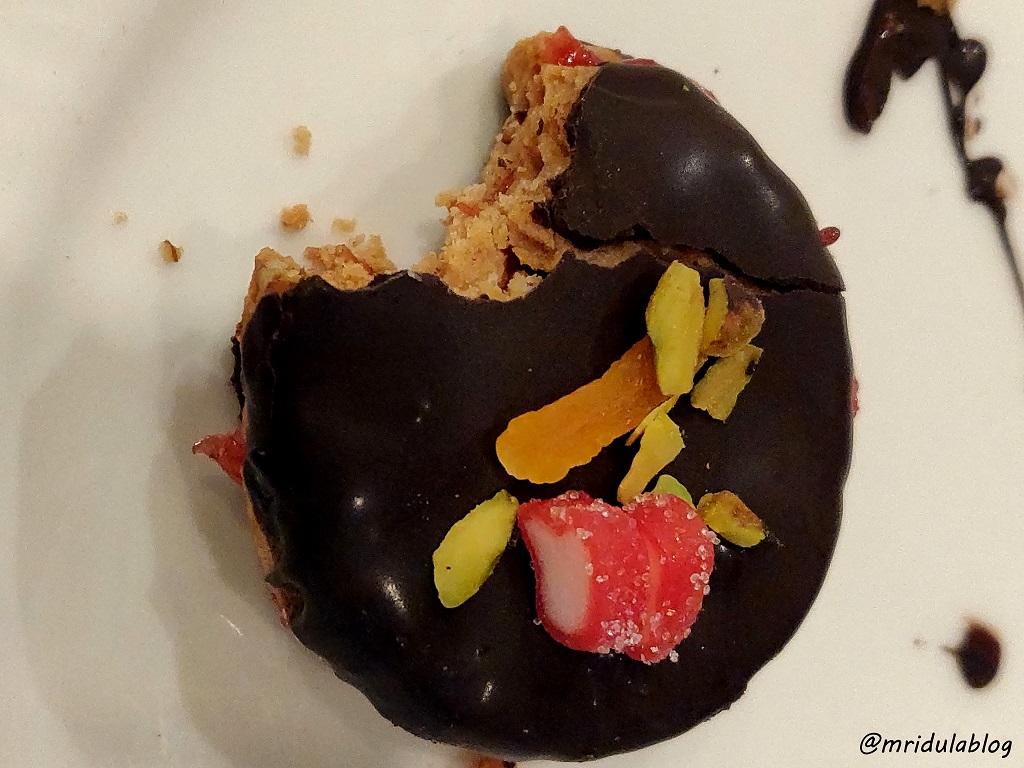 Then things became even more fun, Chef Prem along with Dr. Mariann Erdo from the Liszt Institute conducted the cooking class where we were making the Hungarian Isler.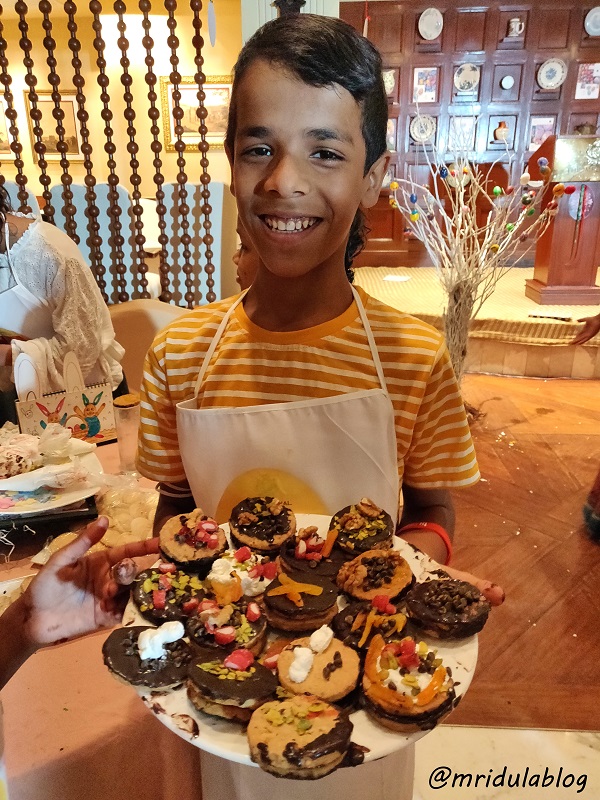 Things were made easy for us, the cookies were already there, we dipped them in chocolate, applied jam on the other side and topped them up with nuts and there we were with Islers. This was the most fun for me. And even though I had desert at the high tea, I ate my cookies too!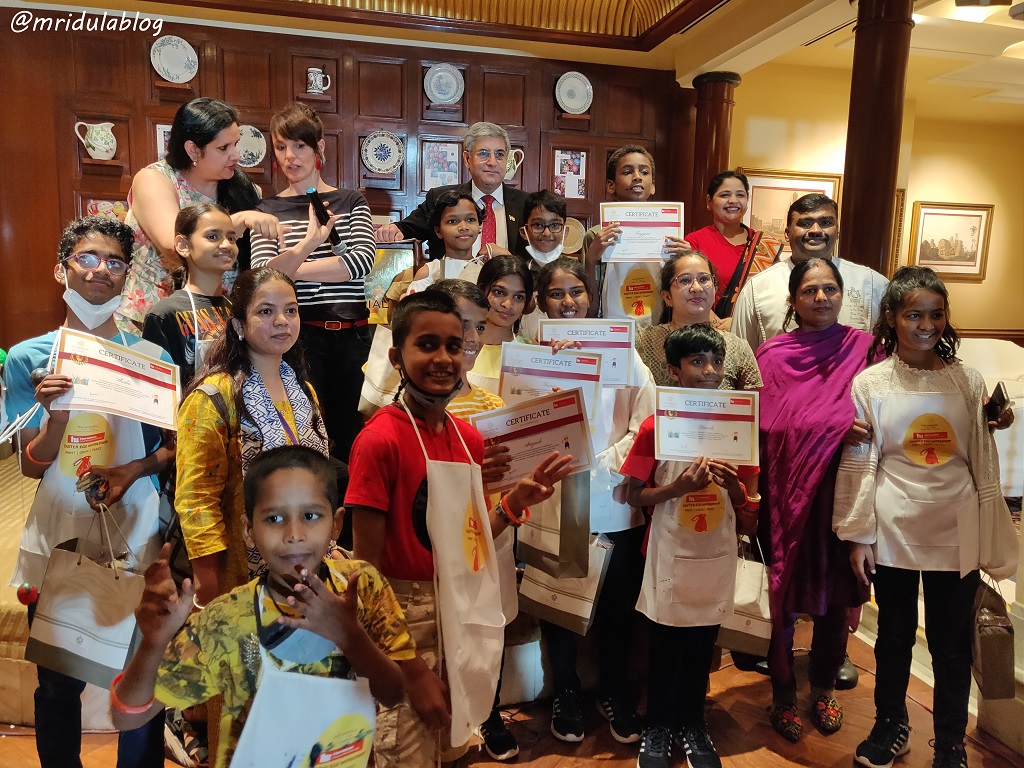 All the kids got a certificate for their efforts, given away by Mr. Vijay Wanchoo, Senior Executive VP and the GM of the hotel and Dr. Mariann.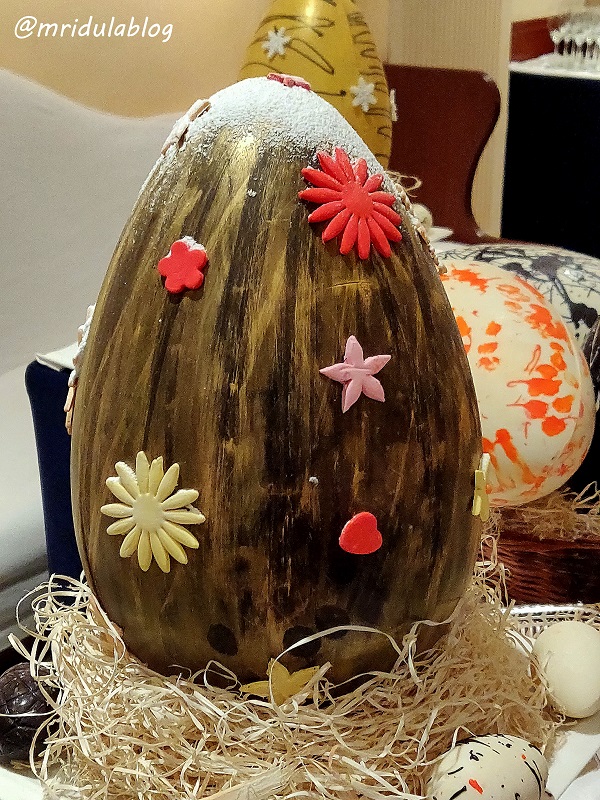 I learned a lot about Easter traditions at the event. Other than the common ones like fasting before the feast, egg hunts etc., in Hungary there is a tradition where boys sprinkle water or perfume over girls on Easter Monday. The event at the Imperial ended by breaking the giant chocolate Easter eggs on the table.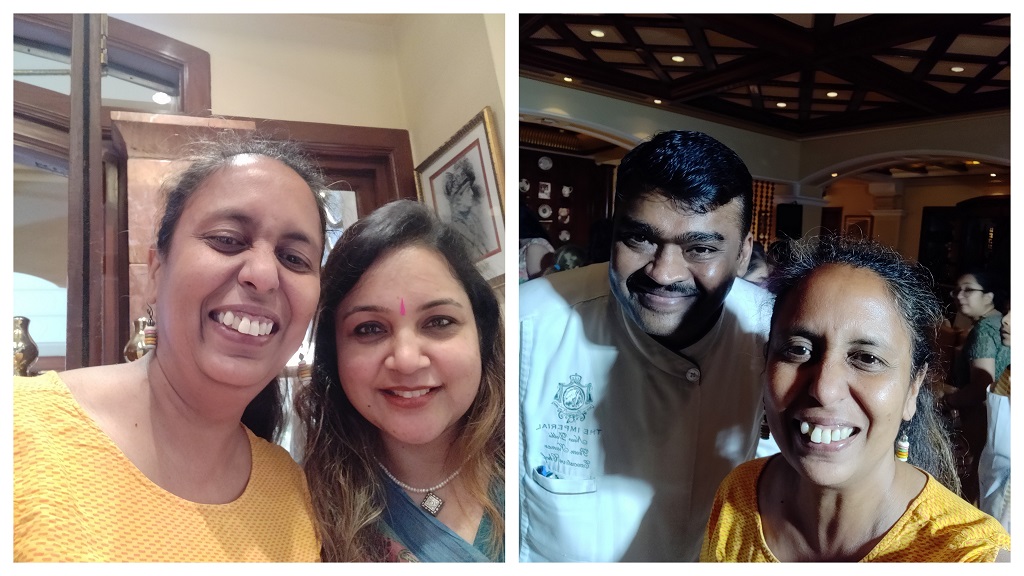 I went to an event at the after such a long time, it was lovely to meet Ruchi and Chef Prem again. The event was fun, both for the kids and the adults alike.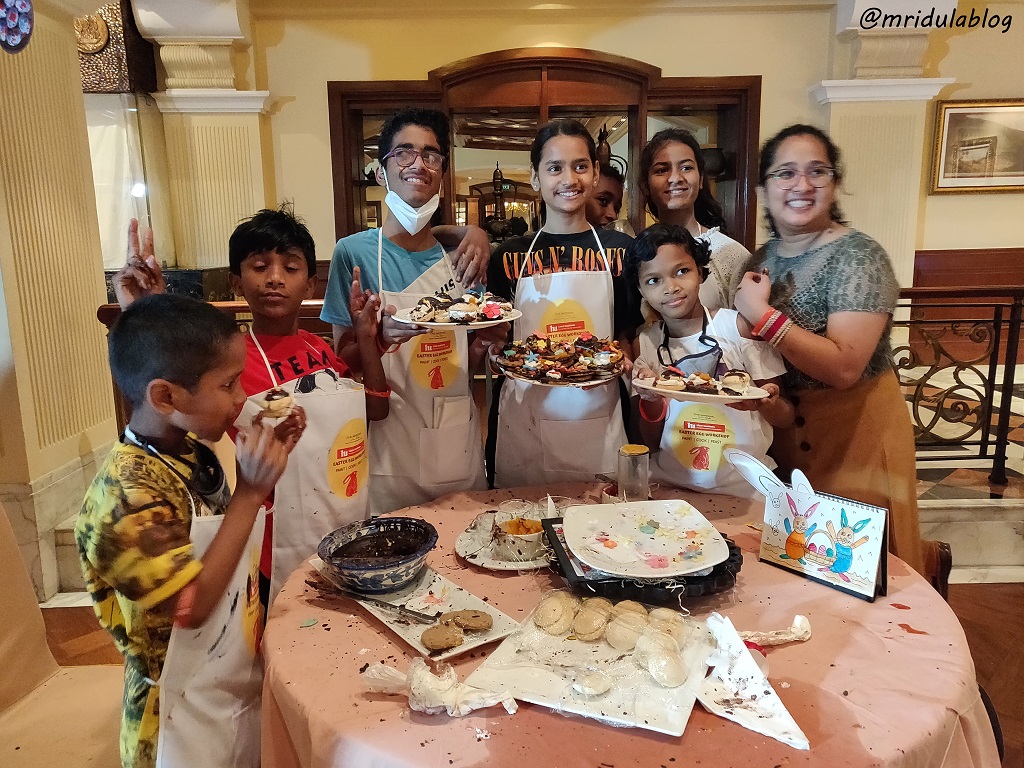 The pandemic has given me a new appreciation for all things related to travel and events. Never again I am going to take it for granted.
I leave you with a reel to enjoy from the Easter Workshop at the Imperial New Delhi.
PS. Please check out some Books for your reading through my affiliate link at Amazon.