When I came out of my Dusit Suite 222 I told the staff, it such a beautiful room, you have to drag me out of it! I had a stupendous view of the Gulf of Thailand both from the living room and the bed room! Alas I stayed there only for one night! I certainly wish to go back and stay in the same room! I was traveling in Thailand on invitation from the Tourism Authority of Thailand, New Delhi.
The Grand Welcome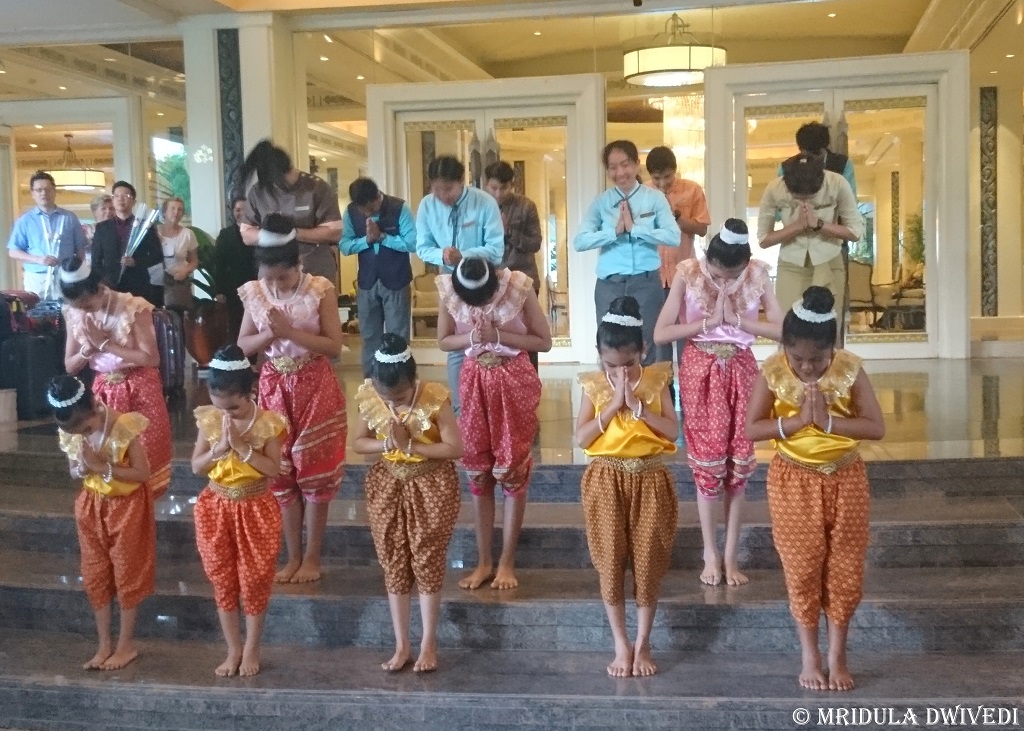 Our group got a grand welcome when we arrived at the Dusit Thani Hua Hin! The dance was extra special as it was done by the hotel staff and school kids of the neighboring area!
The Check-In
The check-in was a breeze as the hotel as different areas for groups, individuals and families and the club guests! We were the club guests with Club Privileges.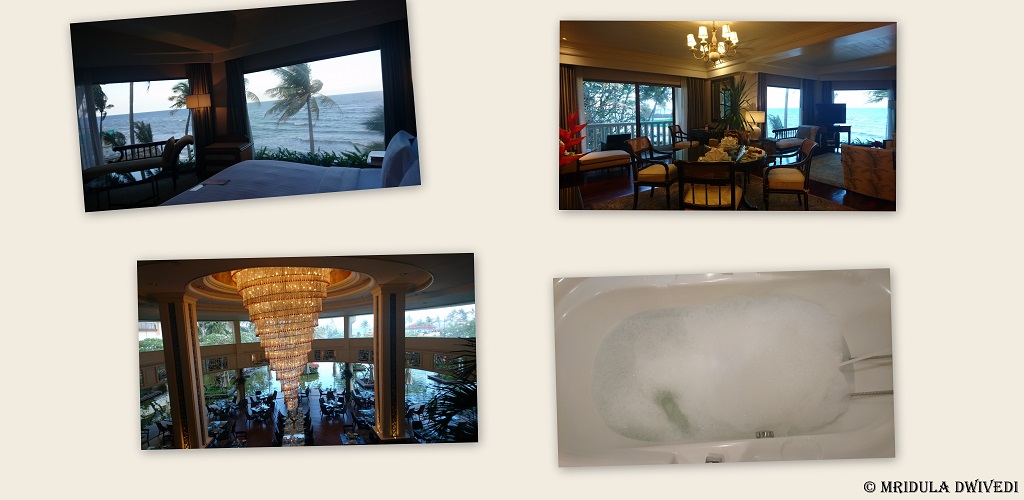 The Room
I belong to a middle class family, I never thought I would take foreign vacations or stay in swanky hotels. But then blogging happened! I started traveling the world and staying in fancy hotels. Then came a time when every other hotel started looking like everything else! But not the Dusit Suite at Hua Hin! If I wanted to, I could see the sunrise from my bed! I loved the location, I actually let out a cry of delight as soon as the young man giving the orientation to the room started walking backwards!
The bathroom had Devarana Spa amenities. The bath tub was huge. I have to say I did not get much time to enjoy the living room but the view from there was amazing too.
The Swimming Pool and the Beach
The hotel has a large pool and beyond it is the beach. I am not a morning person but I got up early to catch the sunrise! That way I managed to find sometime to swim in the pool too.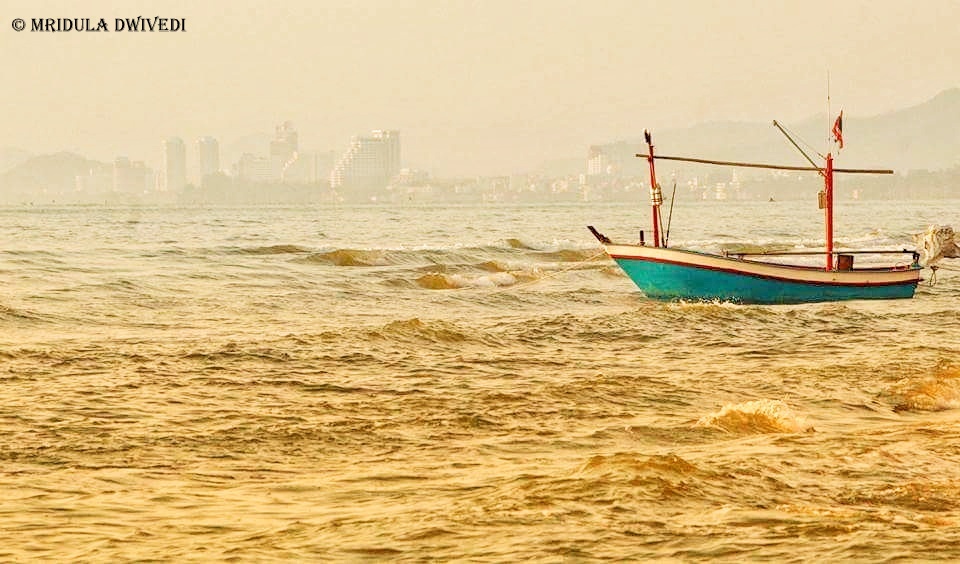 I hardly ever get up at sunrise but whenever I do, it makes for pretty pictures! There is yoga on the beach in the mornings as well for the hotel guests!
The Breakfast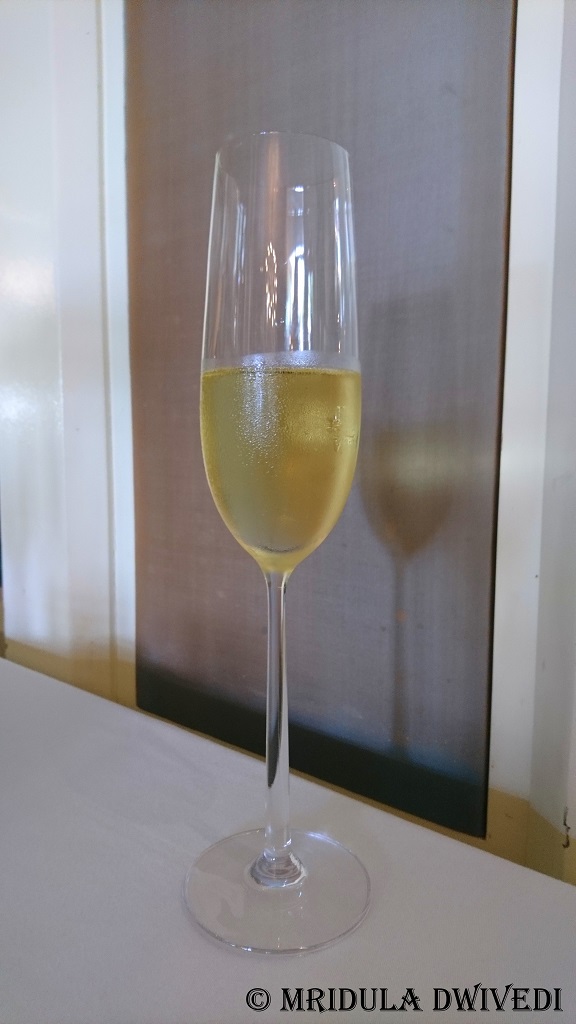 The hotel has a large breakfast spread which has Thai, Indian and Western selections. But for the club rooms have something extra special, it is breakfast with Champagne!
Overall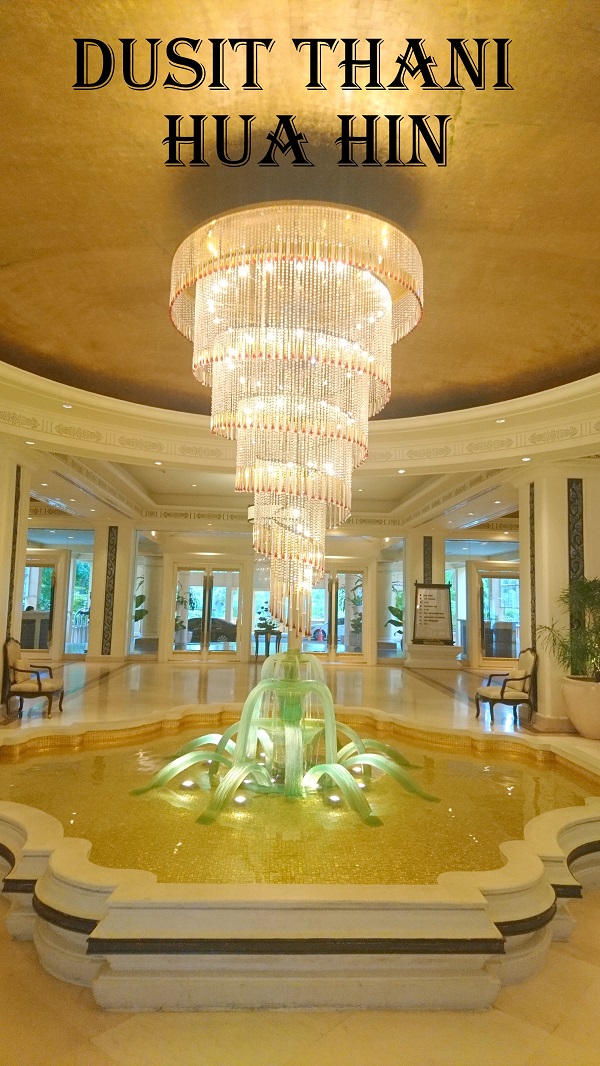 Dusit Thai Hua Hin is a beautiful hotel with lot of facilities. They have tennis, badminton and cricket on the grounds. They have huge conference halls. They regularly hold Indian weddings.
If you are looking for luxury in Hua Hin away from the town, I would strongly recommend the hotel!
PS. I was traveling in Thailand on invitation from the Tourism Authority of Thailand, New Delhi. This was my 10th trip to Thailand.